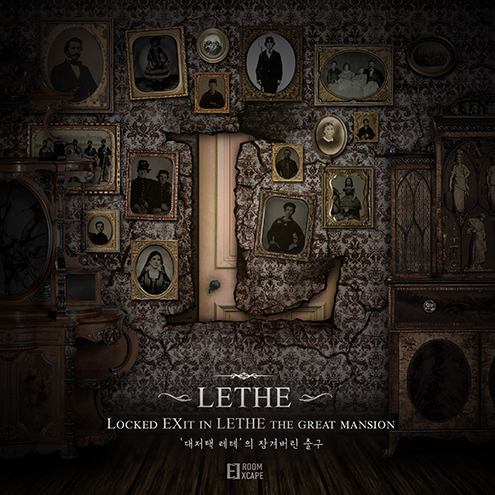 Locked EXit in LETHE The Great Mansion (Episode L)
Level: HARD
This is the place when I woke up. My head hurts like crazy. 

The familiar invitation is in my hand.

"I will serve you with elegance that cannot be thought of in this world."

A place I have never been but not strange. 

I remember only my name and age. And….

a distant memory that I do not know.   

I turn the handle, but the door is firmly locked.

First, I need to find a way out of here.
Reality escape room Excape (Extreme + Escape) is a compound word of extreme and escape. Excape creates a virtual game that transcends time and space and offers the visitors the opportunity to experience for themselves. Magical special devices, epic stories and magnificent background music gives visitors a fresh adventure. Escape from extreme situations! Become the main character in the epic stories!
What is Escape room?
An escape room, also known as an "escape game", is a physical adventure game in which players solve a series of puzzles and riddles using clues, hints, and strategy to complete the objectives at hand. Players are given a set time limit to unveil the secret plot which is hidden within the rooms. Escape rooms are inspired by "escape-the-room"–style video games. Games are set in a variety of fictional locations, such as prison cells, dungeons, and space stations, and usually the various puzzles and riddles themselves follow the theme of the room.
-https://en.wikipedia.org/wiki/Escape_room
Time

11:35
12:50
14:05
15:20
16:35
17:50
19:05
20:20
21:35
22:50