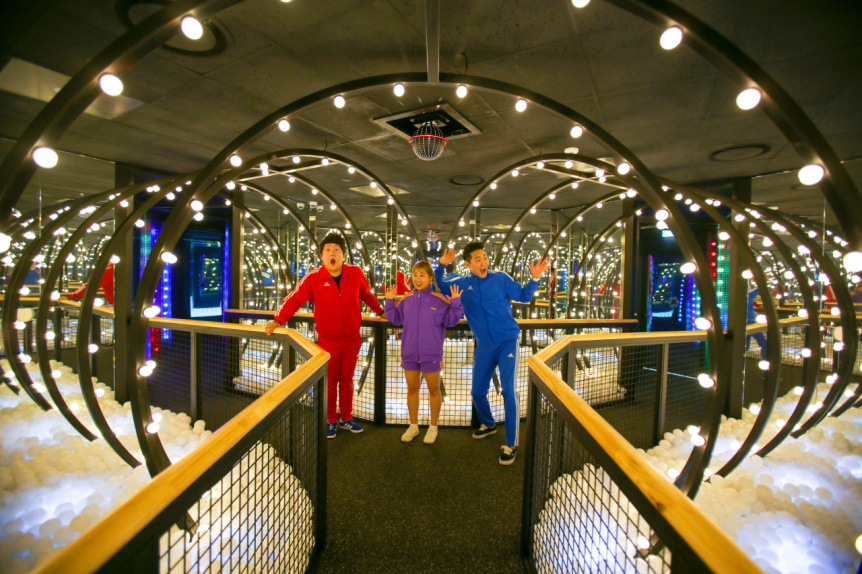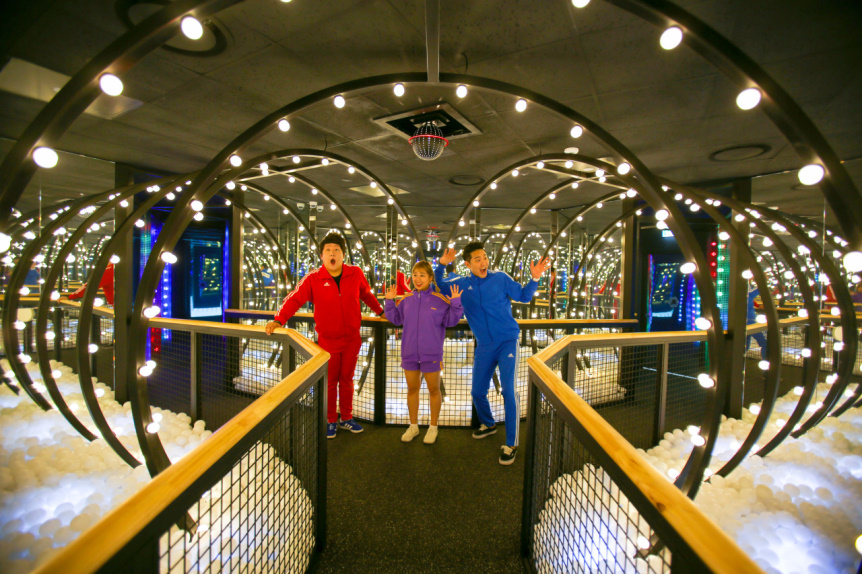 Collect as many R-Points as possible within 60 Min
Collect more than 80 R-Points to get a certificate and gift
Enjoy 6 experience zones
Running Man is a new indoor theme park based on the famous Korean TV Show called "Running Man". In this fun adventure you will be separated in two teams and fight for the win through completing the 12 missions such as Jump Rope, Touch the Nametags, Dark Maze, Mirror Maze and many more.
For the first-timers, you will start by learning in the "Running Man beginner training zone" which is the first step to start. Try to collect all 88 R-Points. The number of Running Man Badges will be awarded according to your R-Points, and if you collect more than 80 R-Point, you will be awarded with a certificate and your picture in the Hall of Fame.
Be ready to run and give 100% of yourself!
*Last admission: 19:00PM