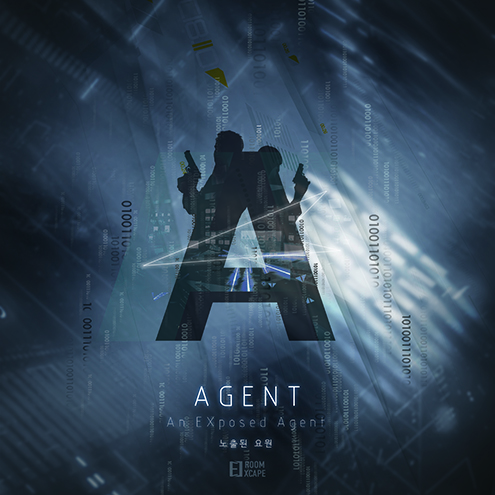 AGENT: An Exposed Agent (Episode A)
Level: HARD
Signal of agent 17, from Paris, disappeared. 

All C-4 Rank agents gather at 04-6 building to investigate the hideout of AGENT 17 before HQ sends field agents.

When you arrive at the hideout, new order will be delivered. 
Reality escape room Excape (Extreme + Escape) is a compound word of extreme and escape. Excape creates a virtual game that transcends time and space and offers the visitors the opportunity to experience for themselves. Magical special devices, epic stories and magnificent background music gives visitors a fresh adventure. Escape from extreme situations! Become the main character in the epic stories!
What is Escape room?
An escape room, also known as an "escape game", is a physical adventure game in which players solve a series of puzzles and riddles using clues, hints, and strategy to complete the objectives at hand. Players are given a set time limit to unveil the secret plot which is hidden within the rooms. Escape rooms are inspired by "escape-the-room"–style video games. Games are set in a variety of fictional locations, such as prison cells, dungeons, and space stations, and usually the various puzzles and riddles themselves follow the theme of the room.
-https://en.wikipedia.org/wiki/Escape_room
Time

12:10
13:25
14:40
15:55
17:10
18:25
19:40
20:55
22:10
–