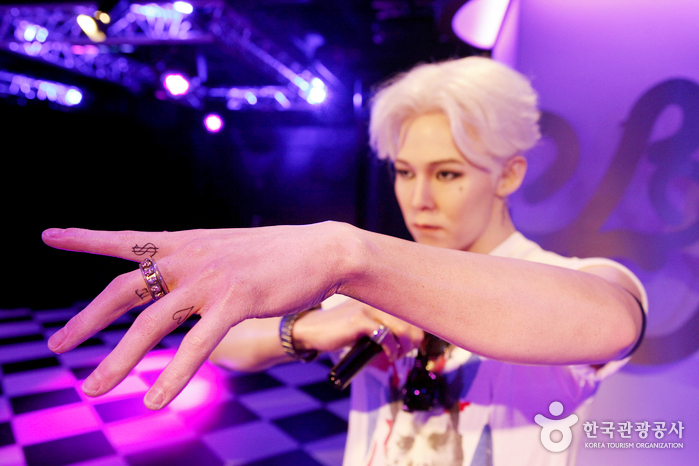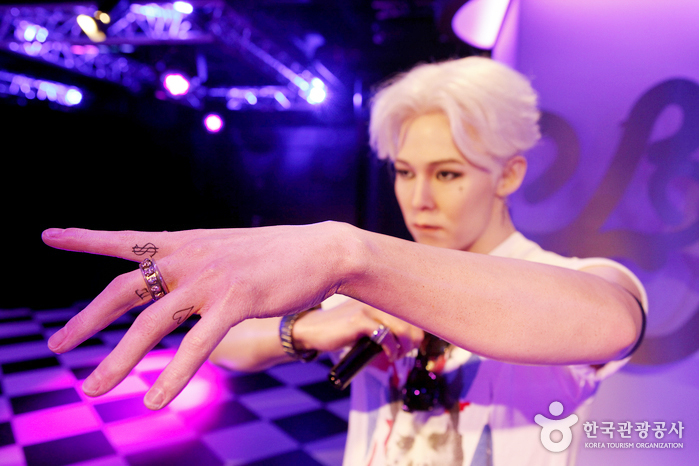 Roam around in Grevin World from 2F to 4F
Enjoy 8 types of interactive game with your barcode on your entrance ticket                     (It will be recorded and sent to your e-mail. For more details, refer to Remarks)
Meet special Korean celebrities merchandises at the gift shop
France's famous beeswax museum, the Musee Grevin, was founded in 1882 by Arthur Meyer and named after Alfred Grevin who was a caricaturist, costume designer of the theater, and sculptor.
Famous for its high quality, Grevin Museum has opened its 4th global branch in Seoul in 2015, and the first in Asia. Unlike other branches, Seoul branch has Hallyu theme which includes South Korean hallyu celebrities like Psy, G Dragon and sports stars like Yuna Kim, as well as historical figures like King Sejong and General Yi Sun-Sin.
To make a perfect resemblance, 15 artists from various fields such as sculptor, hair implanter, make-up specialist, coordinator work together and it takes at least 6 months for each wax figures to be created.