1. Roasted Sweet Potato(Gun-Goguma)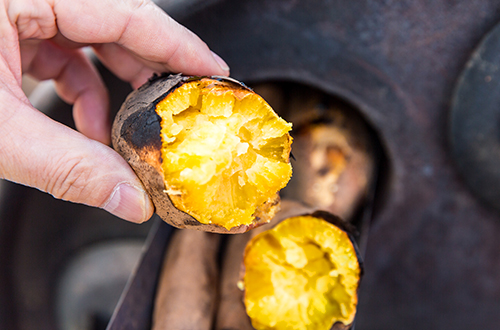 Sweet potatoes roasted in drum cans, called gun-goguma(roasted sweet potato). The roasted sweet potato is one of the typical Korean Winter food. It tastes sweet and smells good. You can discover roasted sweet potato at the snack stall of street and the convenience store.
2. Fish Shaped Bun(Bungeo-ppang)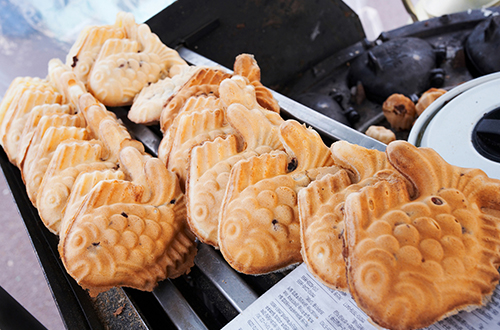 Fish shaped bun is a bread baked with flour and filling in a fish shaped mold. Normally it uses red bean as a filling but occasionally it is filled with cream puff, pizza topping, chocolate or sweet potato. It sells a lot on the streets in winter.
3. Steamed Bread(Jjin-ppang)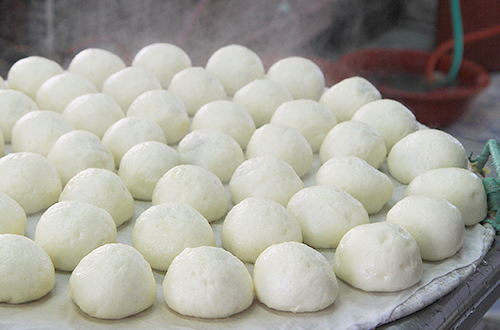 Jjin-ppang is a bread made by steaming using steam instead of baking in an oven. So, it has a softer and moist texture than baked bread. In the bread, red beans or vegetables and minced meat are used for filling. If you find steam while walking down the street, it will be steamed bread.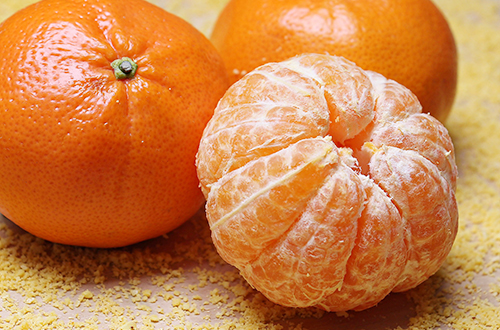 The tangerine is a small sweet orange. The taste is considered less sour, as well as sweeter and stronger, than that of an orange. Koreans overcome the cold by eating tangerines in warm blankets at winter. It is so delicious that you will be able to eat all the tangerines in one box.
5. Red Bean Porridge(Patjuk)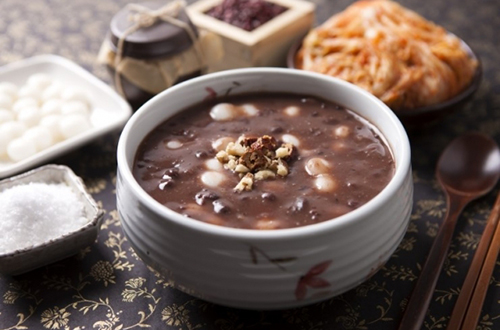 Patjuk is commonly eaten during the winter season. It is a sweetened dessert porridge made of boiled and mashed red beans. There is a small rice cake made of glutinous rice in the red bean porridge. In Korea, cooking and eating patjuk was also a ritual to prevent bad luck, epidemic disease, and influences from malevolent spirits.
6. Korean Pancake(Hotteok)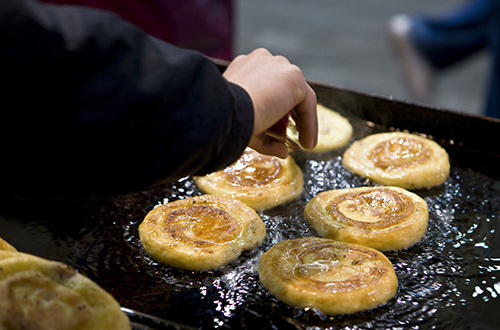 The dough for Hotteok is made from wheat flour, water, milk, sugar, and yeast. It is filled with a sweet mixture, which may contain brown sugar, honey, chopped peanuts, and cinnamon. The filled dough is then placed on a greased griddle, and pressed flat into a large circle with a special tool with a stainless-steel circle and wooden handle as it cooks.