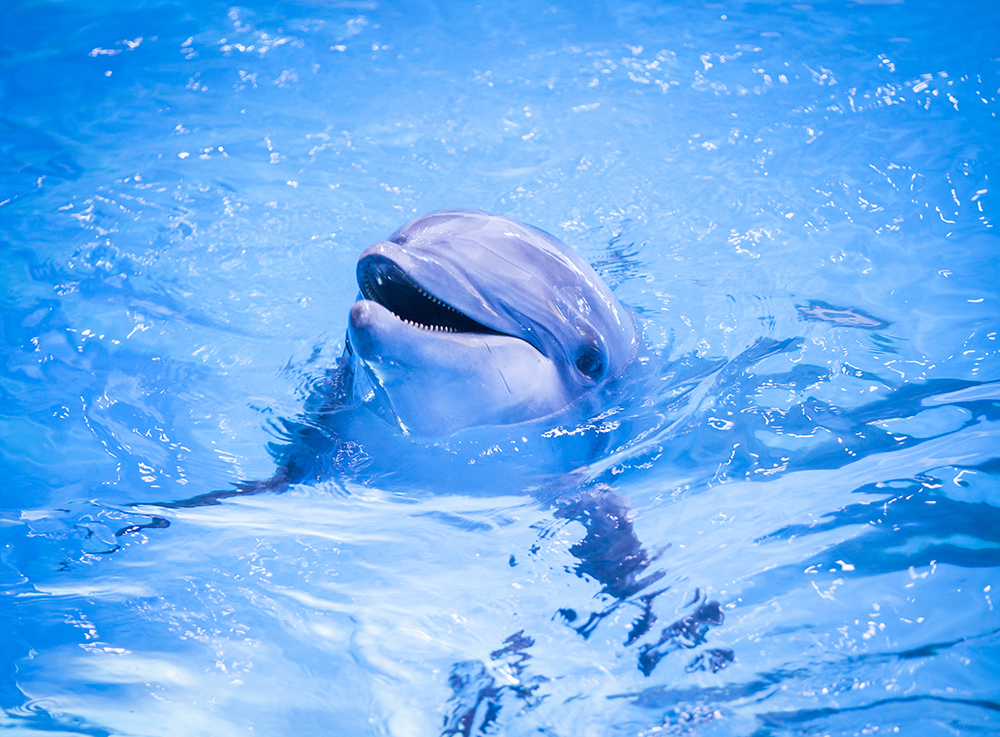 A chance to watch marine friends' performance
Enjoy dolphin Show, Sea lion show, monkey show and special dolphin shows
A special memory with your family and friends
[Dolphin Show]
Dolphins enter the huge pool jumping as if racing, and present beach ball kick, twist, tail slapping, high jump performances while singing and dancing.
[Sea Lion Show]
A mini Olympic game only be sea lions! They play basketball by driving the ball by the tip of their noses,and perform high dives, swimming competitions, spin jumps, and also play the piano.
[Monkey Show]
Japanese monkeys show up on the stage riding a motorcycle! They feature such wonders as spin jump, head stand, jump rope, push ups, horizontal bar, basketball and playing in the band.
[Special Dolphin Show]
Dolphins and trainers perform marvelous knacks such as dancing and jumping with dolphins, and riding on dolphins! Special dolphin show is a highlight among the Marine Stage Shows.
 

1st
2nd
3rd
4th
5th

Jan 1 ~ July 27

Aug 16 ~ Dec 31

11:00AM
13:30PM
15:00PM
16:30PM
–
May 5

July 28 ~ Aug 15

10:30AM
12:00PM
13:30PM
15:00PM
17:00PM