Do you have any plans in December ? What about coming from the 4th to the 8th of the month to enjoy a nice trip which will make  you able to discover some perfect places to enjoy Korean winter.
Between discoveries, fun and relaxation, let's start the month in a positive way and gain some strength to fight the upcoming winter !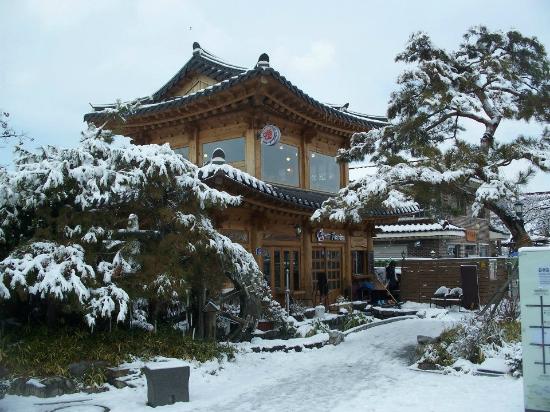 Songdo G-Tower
To start the tour, why about taking height at the Songdo G-Tower. It is one of the landmarks in Songdo. It's known for its unique architecture and you can see the 360 view of Songdo, Incheon bridge and the Yellow sea from here.
Such a nice start !
G Tower Observatory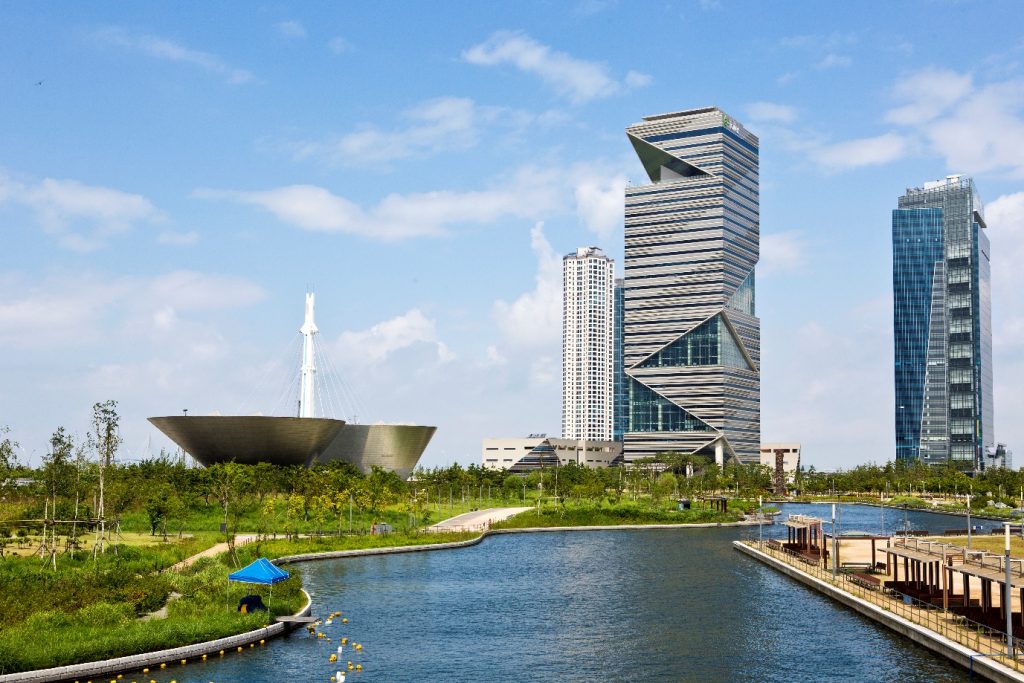 Oido Fish Market
Do you like fishes ? I hope so cause we are going to take you to Oido Fish Market. This fish market sells the day's catching including a variety of shellfish and you will be able to see how fresh they are by looking at their strong movement.
Nothing's better than a fresh fish !
Oido Fish Market
Red Lighthouse
At the end of the dam, after having a stroll along the sea and the numerous seafood restaurants you will find the red lighthouse. Enjoy the winter harbor view at the observatory in this colorful lighthouse.
Red Lighthouse
Jeonju hanok village
Let us take you to Jeonju Hanok Village, a traditional Korean village which homes 735 houses. You will go to Jeonju Hanok Korean house where you will be able to experience an old traditional Korean house and after all, forner Korean life.          Let's immerse yourself !
Then take some heights at the Omokdae observatory located on top of a steep hill where you will like the view on the hanok village. During winter, the snow covered roofs make it even more beautiful !
Jeonju Hanok Village in Winter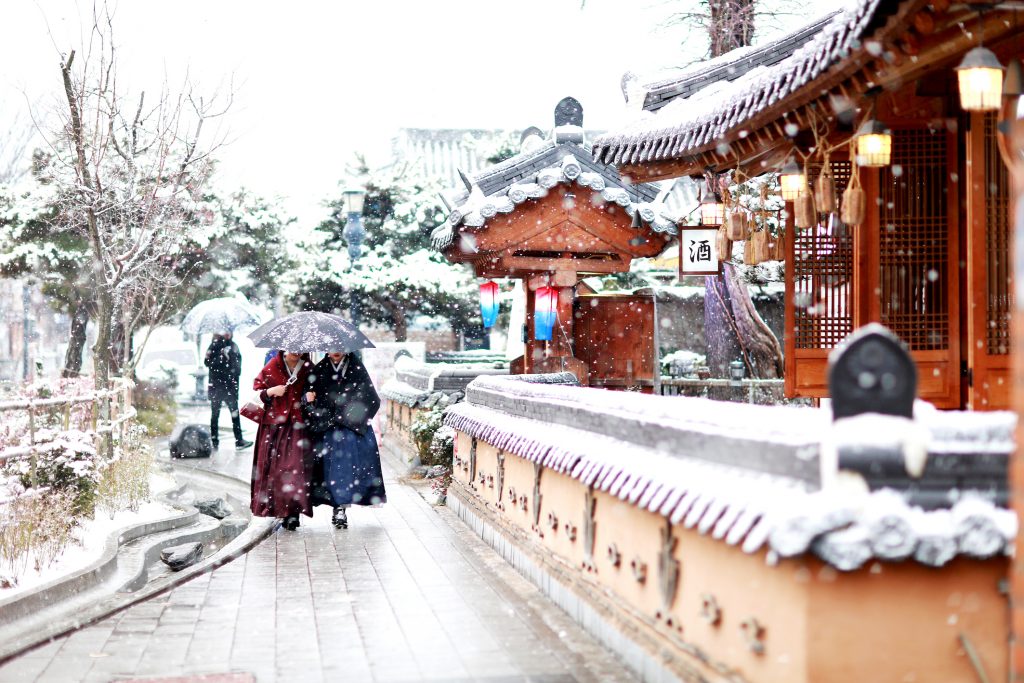 Jeonju Seohakdong art village
To finish the day: Jeonju Seohakdong art Village ! The village became the home of sone artists. It is now full of art studios, bookstores, cafes, and galleries which became a popular tourist destination and where you will be able to relax !
Seohakdong Art Village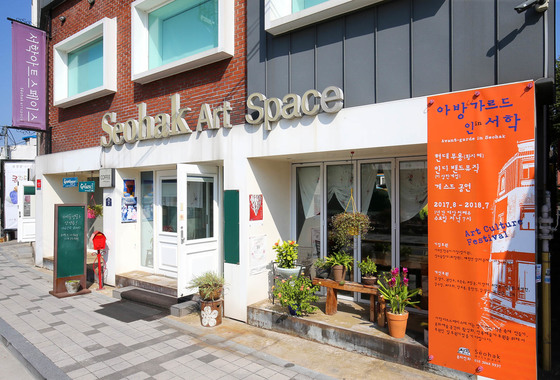 Muju Ski Resort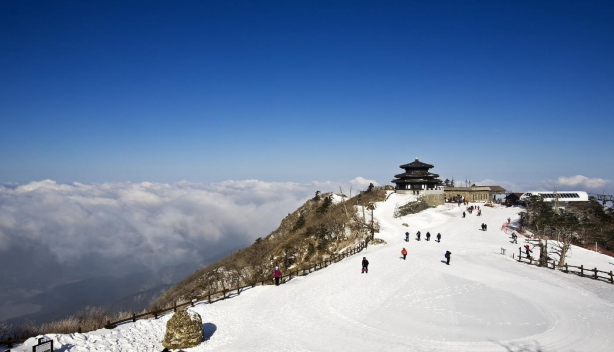 Muju Ski resort
Do you know how to ski ? Yes ? So let's got at Muju ski resort is one of Korea's most famous mountain peak ski resorts. It is at the base of the famous Mt. Deogyusan and nature lovers particularly enjoy visiting the resort to fully appreciate the beautiful scenic view of the mountain.
If you can't ski, do not worry, you will be able to enjoy snow sled or just having fun with the snow.
Mt Deogyusan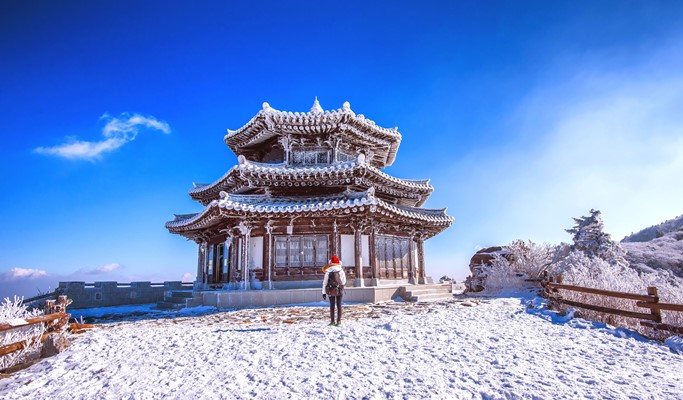 Health care time
After this tiring day, what could be better to relax into a place where you can experience foot spa, oriental medicine soap making and oriental medicine facial mask pack.
Let's just take care of your body during this cold season.
Day 3 
Daegu – Gwangmyeong
Daegu Seomun Market
Cooking lesson – Seomun market
After a cooking class where you will get to make Korean fish cake and fried-rice (and of course, try eat !) you will go to Daegu Seomun Market. The specialties of the current Seomun Market include fabric-related items like silk, satin, linen, cotton, knitted goods, and clothing. However, you will also find to the market, a decent selection of crafts, silver products and dried seafood.
What about buying some souvenirs ?
Gwangmyeon Cave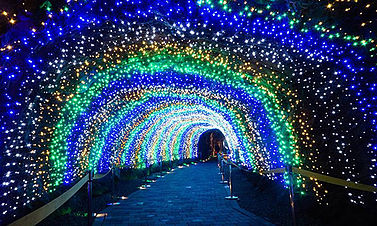 Gwangmyeong cave
After the market, plunge into the depths of the Earth thank at Gwangmyeong Cave. This largest themed cave park has varied cultural and artistic things, created in a gold mine where gold, silver, and bronze were mined. What about experiencing the Cave Aqua World, Gold Falls, Horror Experience, the Underground Lake and more. Let's just have fun natural themed park !
Gwangmyeon Golden Road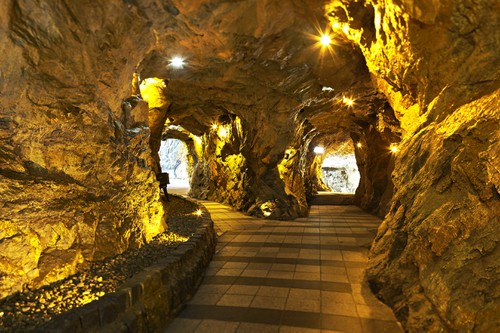 Gyeongbokgung Palace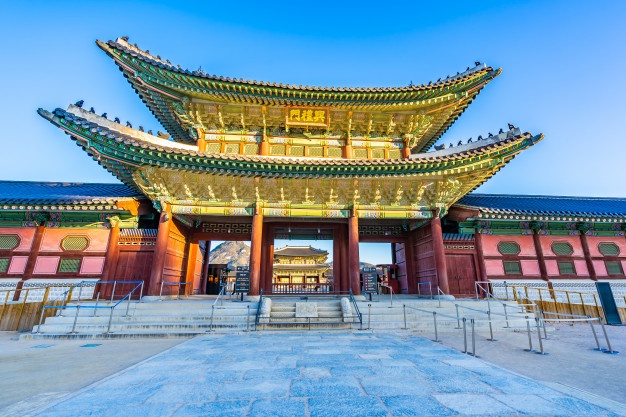 Gyeongbokgung
Have you heard about the Joseon Dynasty ? It's one of the most famous and longest Dynasty that ruled Korea for around 5 centuries ! There are in Seoul 5 Palaces of this area. We will take you to the largest one: Gyeongbok palace. Stroll along the great past of Korea and discover the living place of kings, queens, princes and princesses.
Amethyst Factory - Ginseng Museum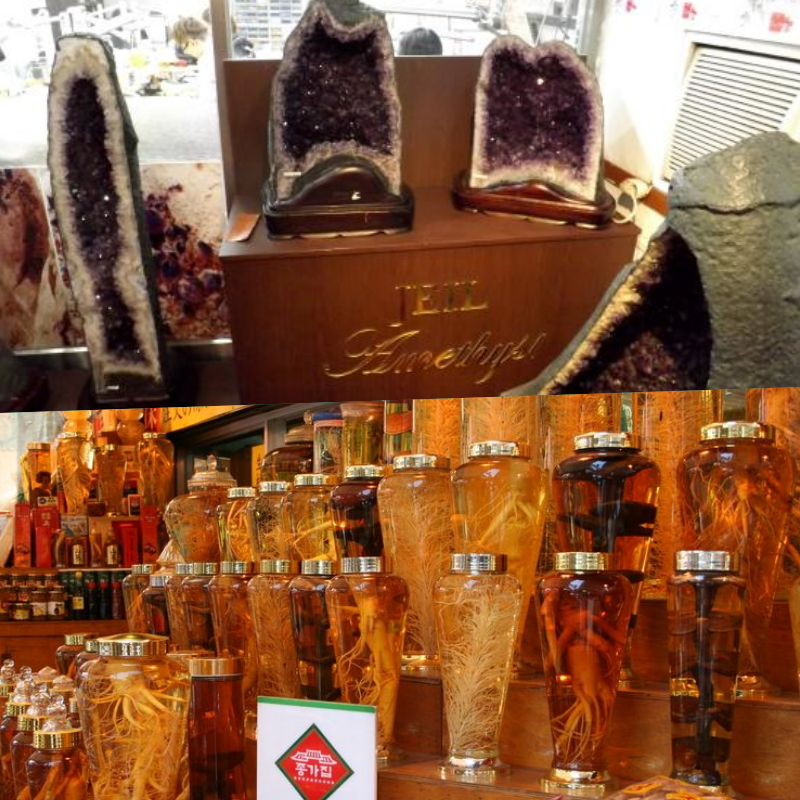 Shopping time
 Do you know Ginseng ? It's a plant with a lot of benefits for your body. We will take you to the Ginseng Museum where you will be able to buy some and get healthy for winter. Then let's go to some others shops like the Amethyst Factory, Cosmetic shop, Shinsegae Duty free shop and Pine tree shop, which you can buy gifts for your loved ones.
Myeongdong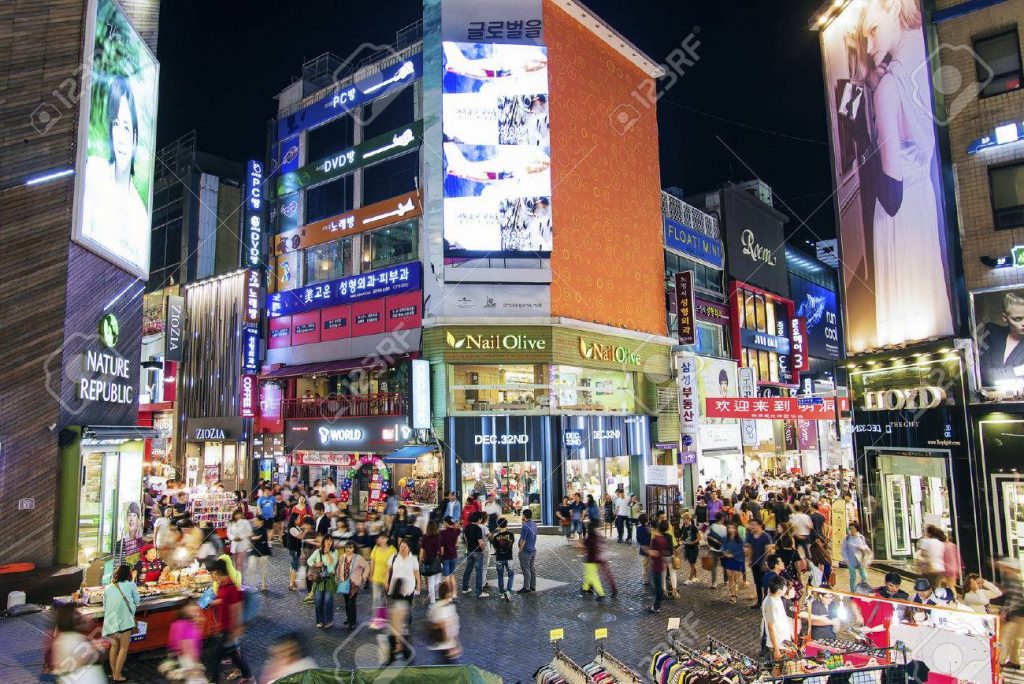 Souvenirs Time !
First : Namdaemun Market. Located near Namdaemun Gate, Namdaemun market is one of largest and oldest markets in Korea. You will be able to buy variety of goods such as clothes, glasses, kitchenware, toys, fishing equipment, carpets, ginseng, flowers, and imported goods.
 Let's go to Myeongdong, one of the most famous shopping area in Seoul among youngs people and tourists. You can find there many many Korean branded Beauty shops and more types like cloths ones, shoes ones or accessories ones. You will also be able to enjoy trendy street food at the many street food stalls that are waiting for you and fight the cold and your appetite !
I am pretty sure you will find souvenirs for you and maybe some gifts for you family and friends !
Now you know everyting, what about coming ! Take you warm clothes, gloves, cameras and everything you need and join us. We invite on Decembre, from the 4th to the 8th.
Fun and beautiful spots are waiting for you.
We are waiting for you.
See you soon !
Written by Morgane Gabriel