Which amusement parks to see in South Korea in 2022 ?
If you are looking for thrilling emotions, beautiful moments, awesome places and maybe learning things, you need to discover these amusement parks. For a trip to South Korea with children, one of the activities they like the most is a day in an amusement or theme park, so I gathered for you 11 amusement/theme parks of all kinds, so everyone, from children ton grand-parents can find its happiness !
First, let's present you the 2 parks I found in Chuncheon area.
You have Legoland® Korea Resort in Chuncheon that WILL OPEN ON MAY 5th 2022!!
LEGOLAND® Korea Resort will be the first LEGOLAND® in South Korea. Your visit there will be a full day of adventure with 40 LEGO® themed rides, shows and attractions designed for families with children from 2 to 12 years old. Kids can get their own Driver's License at Driving School or save the day at Rescue Academy. The fun continues with a stay in the LEGOLAND® Hotel. It'll be the ultimate LEGO® experience you've always dreamed of!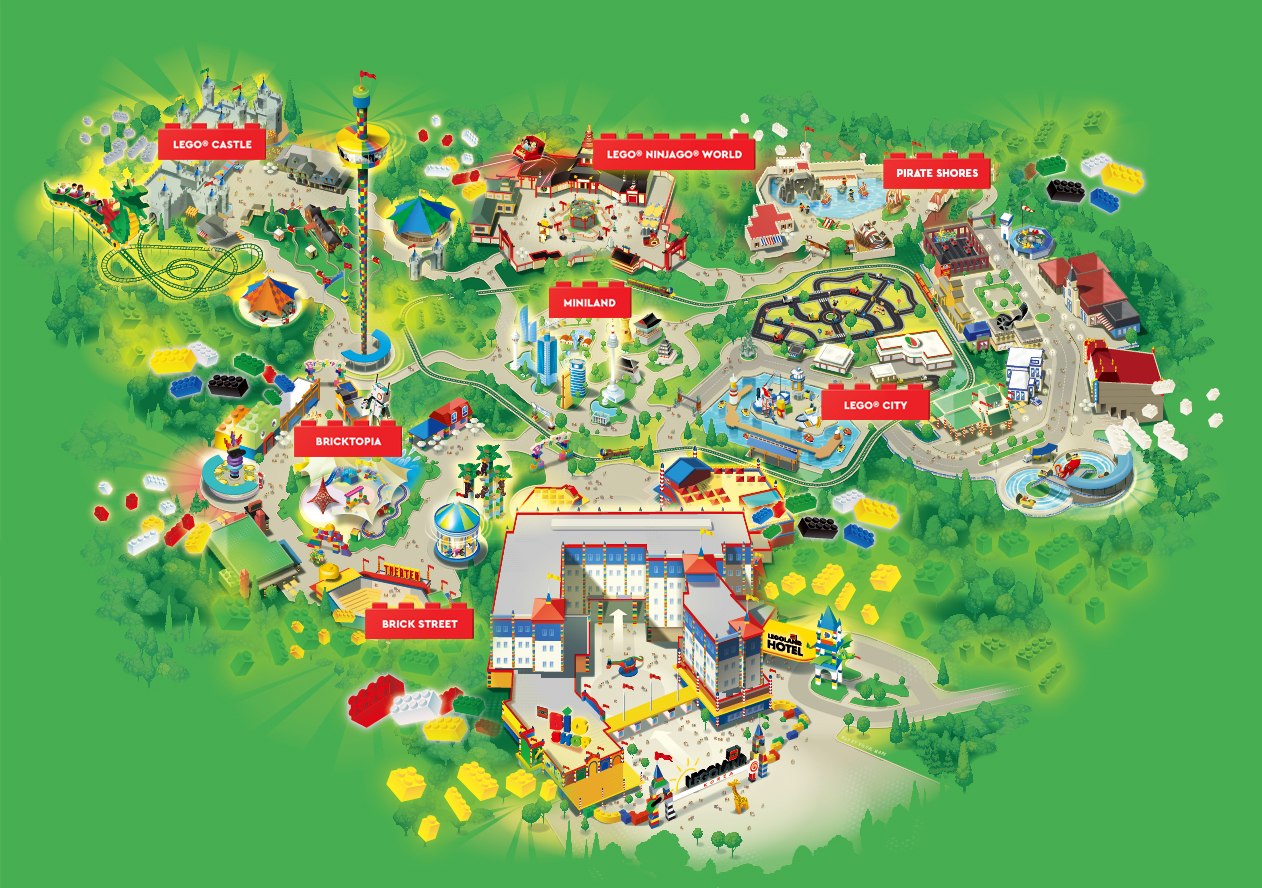 And there is Sono Belle Vivaldi Park Ocean World in Hongcheon. OCEAN WORLD is ranked as No.1 water park in Korea, No.2 in Asia and top 100 of the must go destinations in Korea, selected by Korea Tourism Organisation (KTO).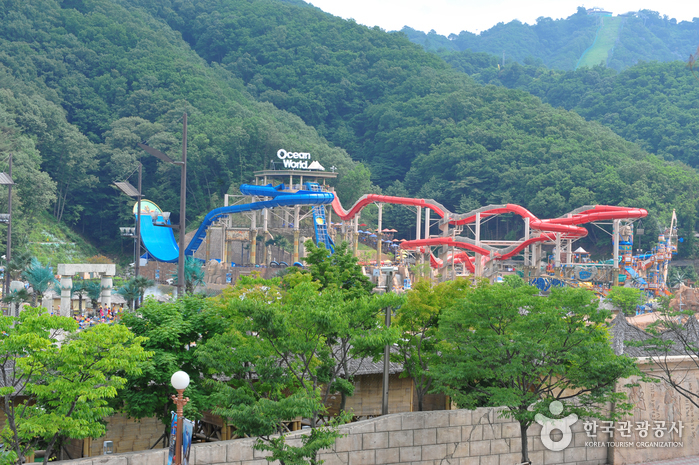 Near these two parks, you can visit the city of Chuncheon, which has beautiful places !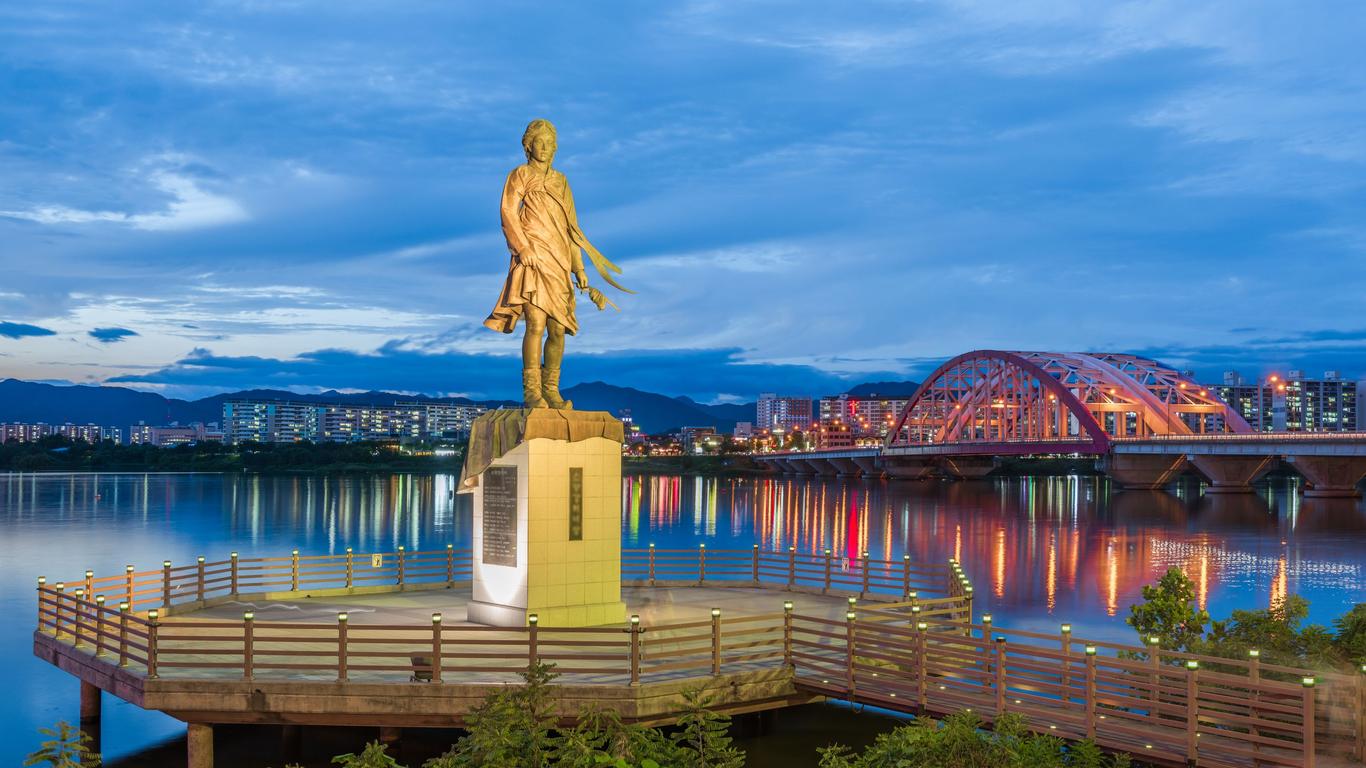 After, let's go to Jeju Island to discover Maze Land. Maze Land is designed so that it reminds visitors of the three things that are said to be plentiful on Jeju Island: stones, wind, and women. There are attractions such as puzzles and a maze gallery, and a 3D video about the history of mazes.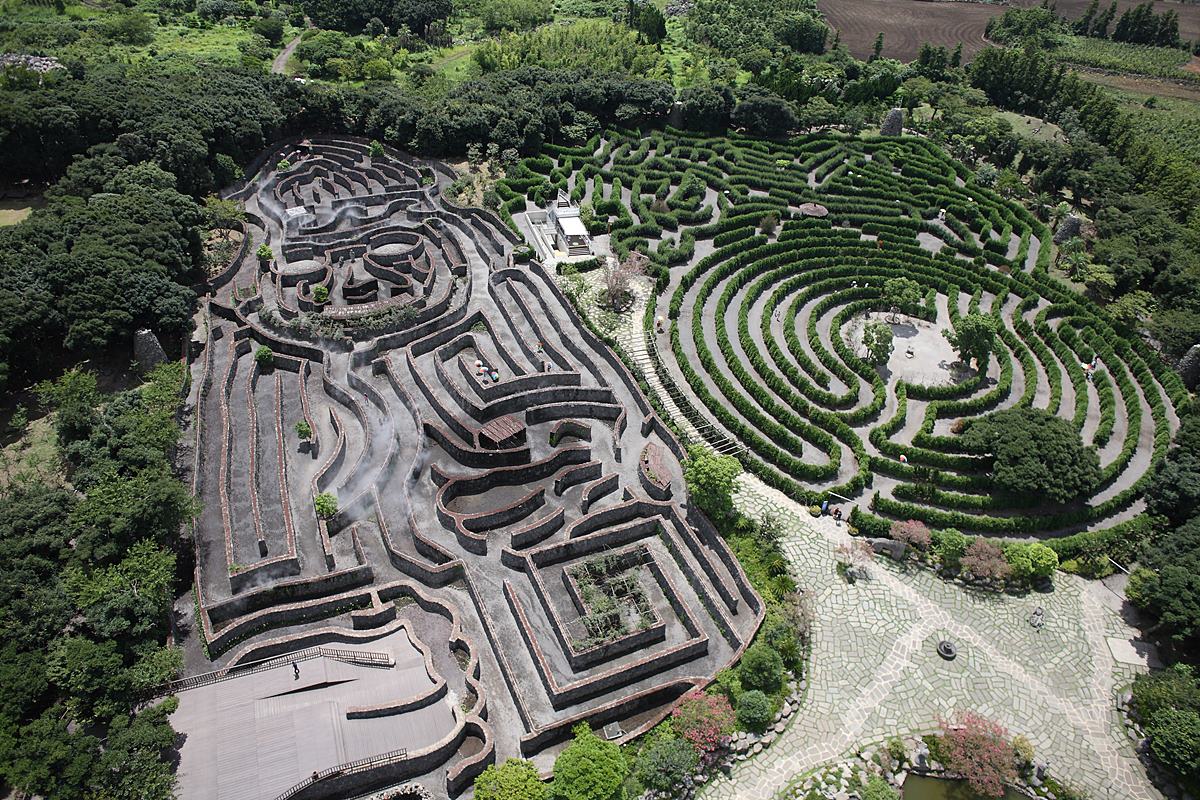 So as you are in Jeju, you can enjoy your stay to visit the Island !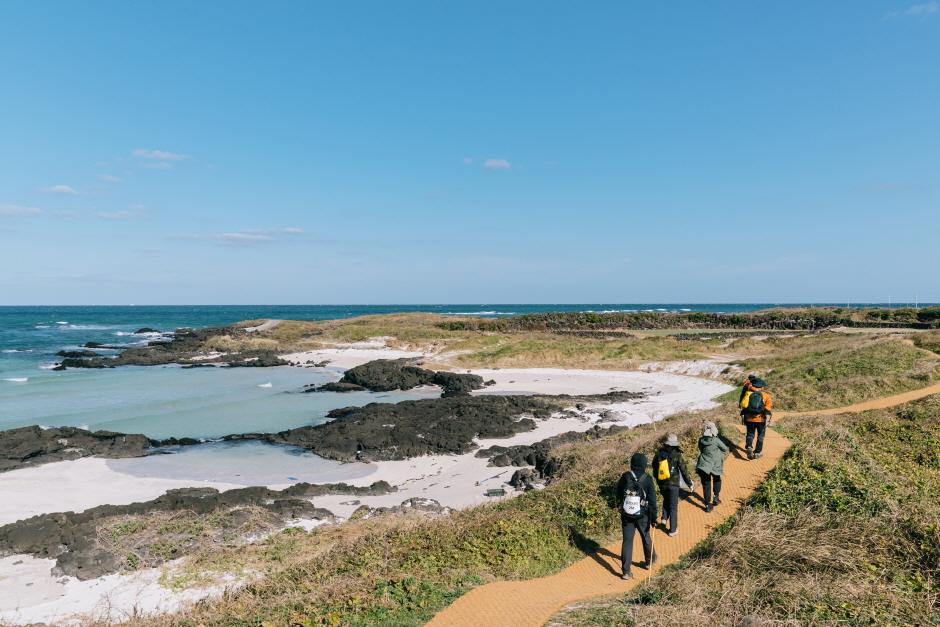 Then, let's talk about Gwangju Family Land which is an amusement park equipped with dozens of exciting rides as well as recreational facilities such as a swimming pool, an ice rink, and a sledge park. The amusement park also offers entertainment courses designed for couples, families and children. Spanning 290 acres of land, it is the largest urban amusement park in all of Jeollabuk-do and Jeollanam-do Provinces.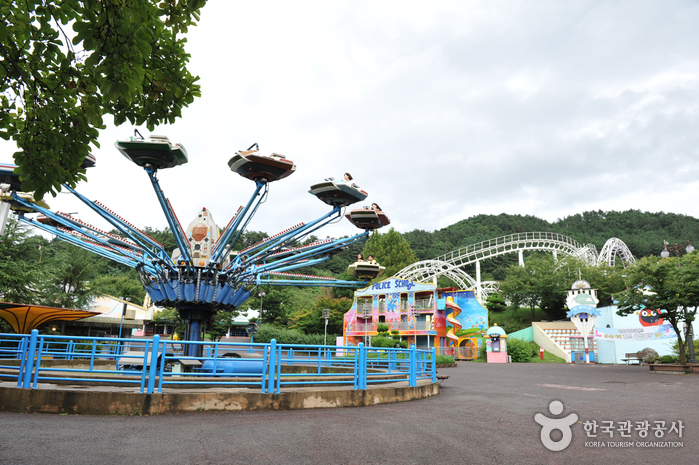 And after touring this park, you can visit Gwangju Sajik Park that will give you an awesome view of the Gwangju landscape.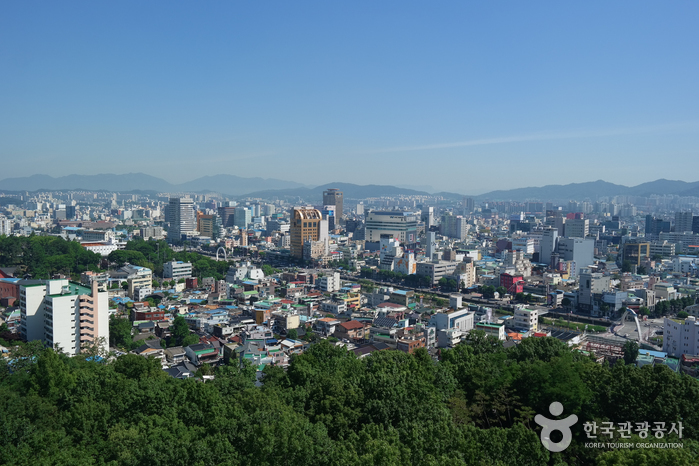 Did you thought about visiting a park near the airport ? Here is the one for you.
Wolmi Theme Park (near Incheon and its airport) is a popular amusement park complex located on Wolmido Island. The park has various rides and other thrilling attractions.
The theme park has made appearances in several variety shows like "We Got Married," "Two Days and One Night," "Running Man," and more.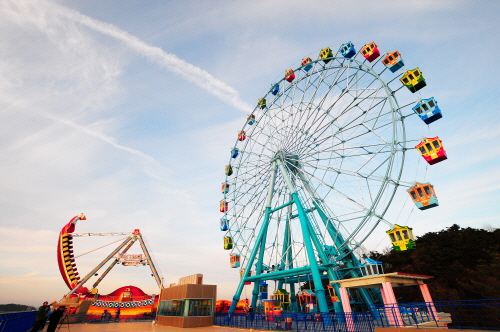 You can also enjoy the environment of Wolmido Island and Incheon by visiting them. Here is Wolmido Island.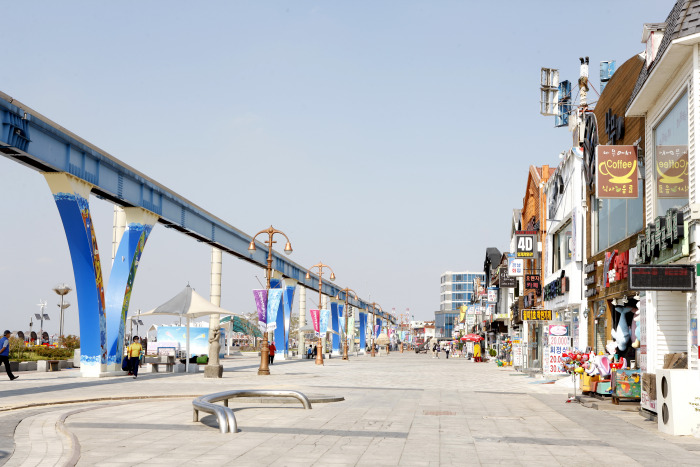 Then, let's move to Seoul !
Lotte World is one of the must-go places when you are in Seoul ! Known to be one of the world's largest indoor amusement parks, Lotte World features both indoor and outdoor facilities, referred to as Adventure Park and Magic Island respectively. More than anything, the largest draw of this amusement park lies in the fact that it is located in Seoul, easily accessible via public transportation!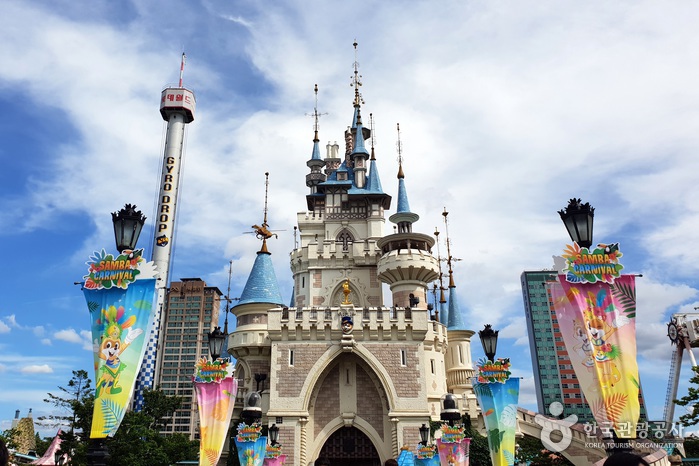 And enjoy being there to visit the mythic Lotte Tower !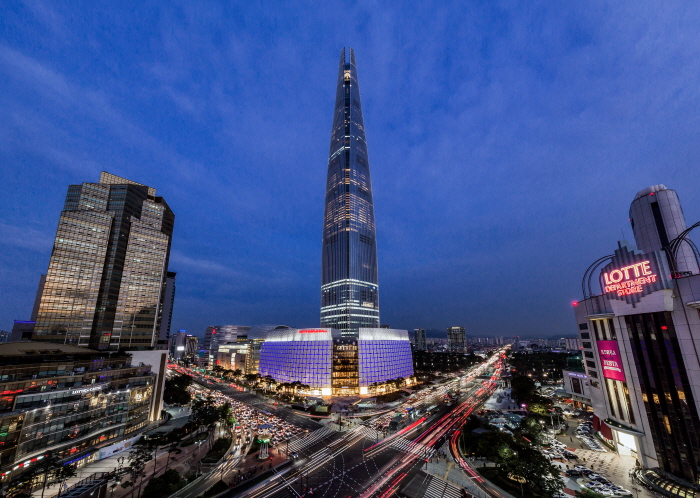 Seoul Land : In Seoul Land, until June 6th, you can enjoy the Seoul Land Spring Carnival with the Carnival Game & the Event Zone, various day performances such as busking or the Animal Kingdom or night events with the Luna Fiesta and the Luna Band. You can also enjoy the flower blossoms there !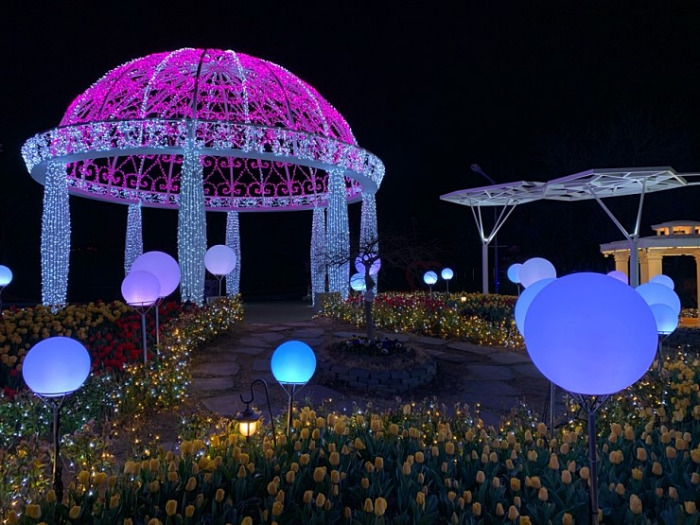 Just near, you have the Seoul Grand Park and Zoo that I am sure your children will love !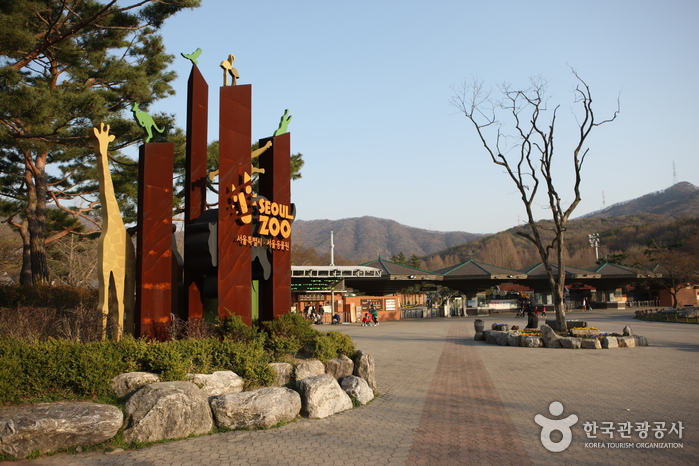 Finally for Seoul, I present you the Seoul Children's Grand Park. Seoul Children's Grand Park houses various facilities for families, including a zoo, botanical garden, amusement rides, and diverse performance events within a vast area. Opened on Children's Day (May 5) in 1973, the park is full of attractions that appeal to children and the young-at-heart.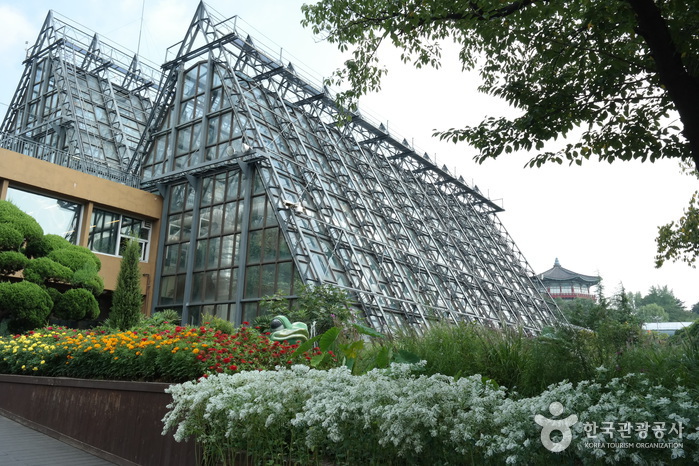 You are just near the shores of Han River, why don't you take a walk there to take beautiful pictures and make unforgettable memories ?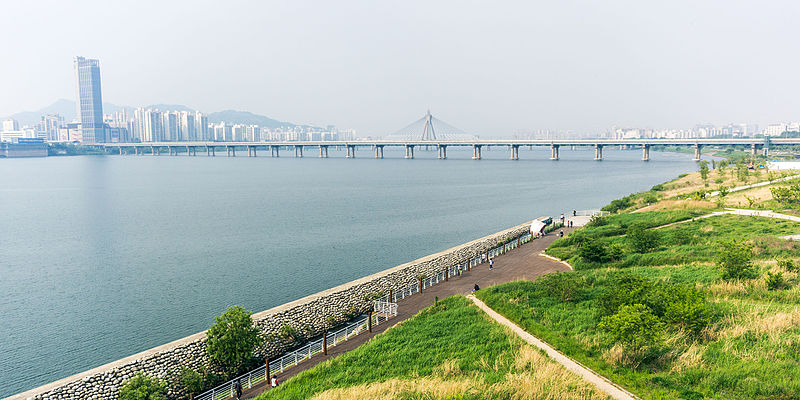 Now, let's move to Yongin for Everland.
Everland is Korea's representative theme park, offering up attractions galore along with a variety of animals, a mix of an amusement park and zoo. The garden, beautiful with seasonal blossoms throughout the year, is a popular photo attraction for couples.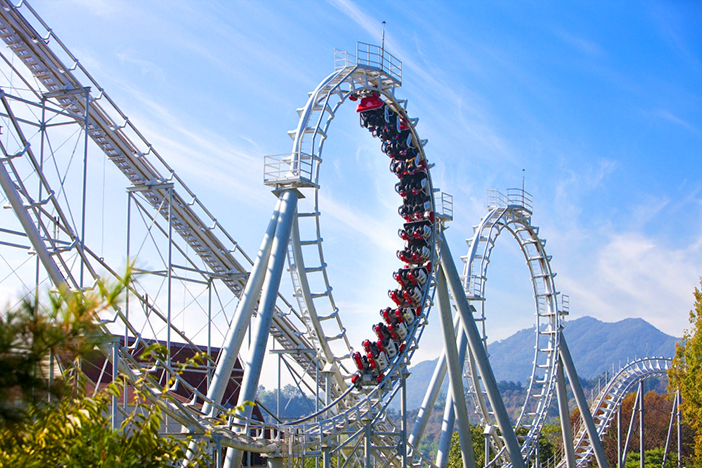 While being in Yongin, I advise you to visit Yongin Folk Village, it's very beautiful !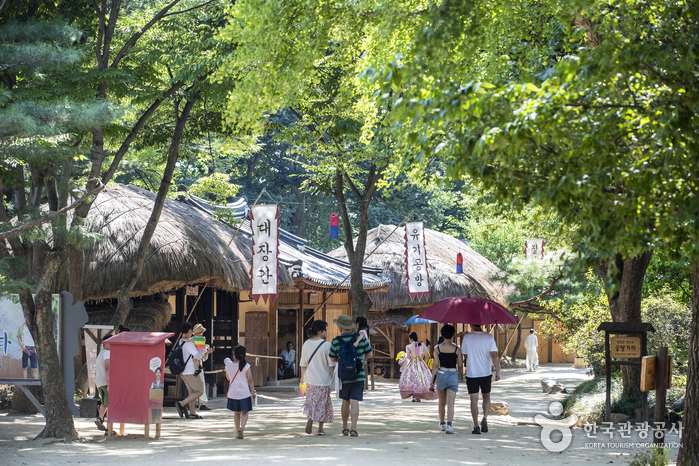 Located in Daegu, the E-World theme park is built around the Woobang Tower. Split into four different parks: Fantasy World, Magic World, Adventure World, and Dynamic World, this park has plenty of rides, exhibitions, and performance halls to keep you busy for hours.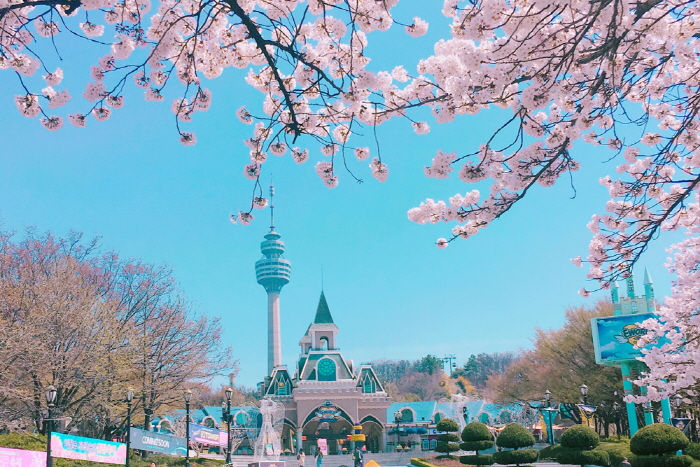 You can also visit Daegu city and its Seomun Market.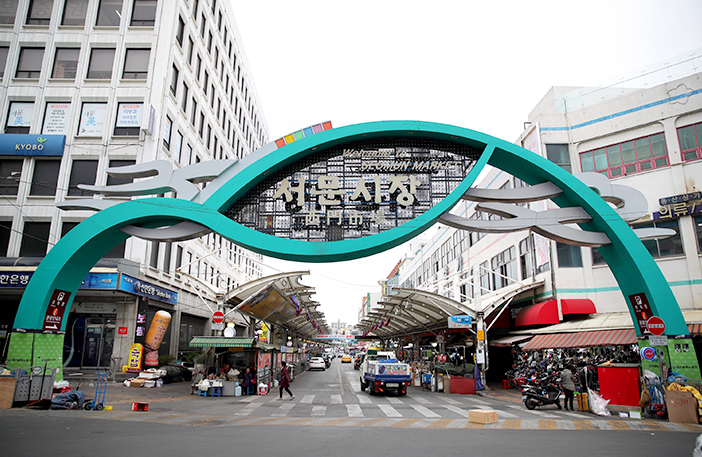 Finally, let's end with my favourite one, located in the second biggest city of South Korea, Busan ! Lotte World Magic Forest is the new park has all its facilities and 17 rides outdoors. Three rides target serious thrill-seekers while another six specifically cater to children. Parades with dancers in colorful costumes will be held twice a day. The park's Giant Swing ride gives a nice view of Haeundae beach before letting loose and rocking back and forth like a swing. It moves similarly to Lotte World Adventure Seoul's Gyro Swing, but its pillars are taller for larger movements.
And just near this attraction, you can take a break and eat at the Lotteria Fast Food Restaurant, where you will have a very close view on this Giant Swing !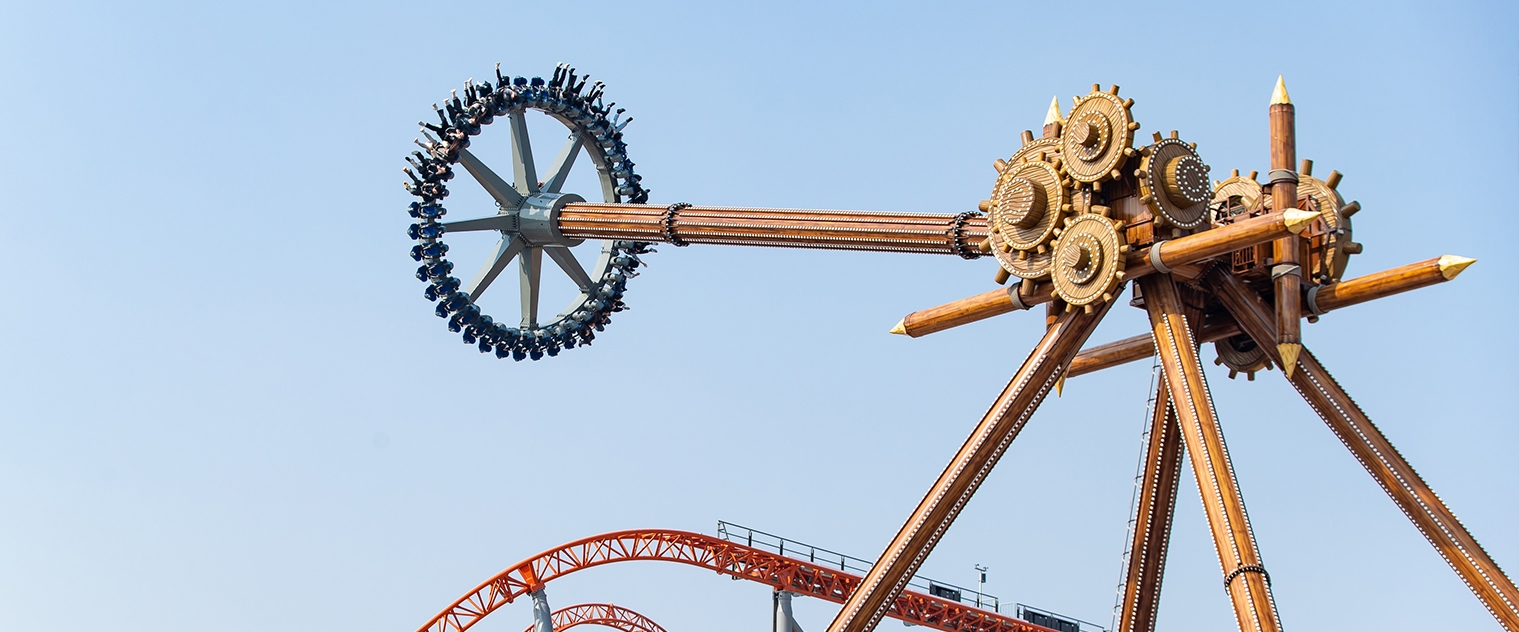 AND IT HAS OPENED IN MARCH (31st) 2022 !!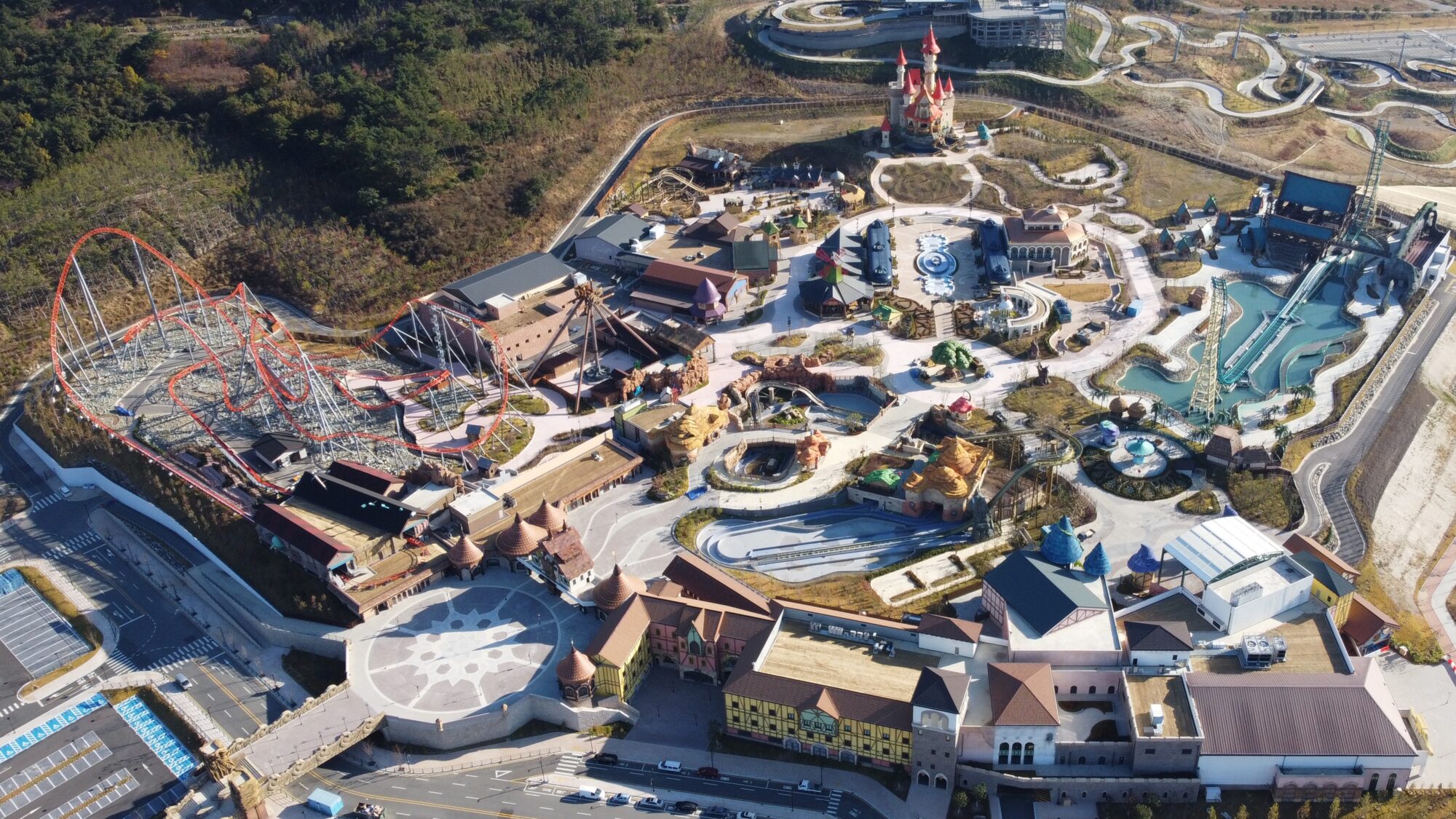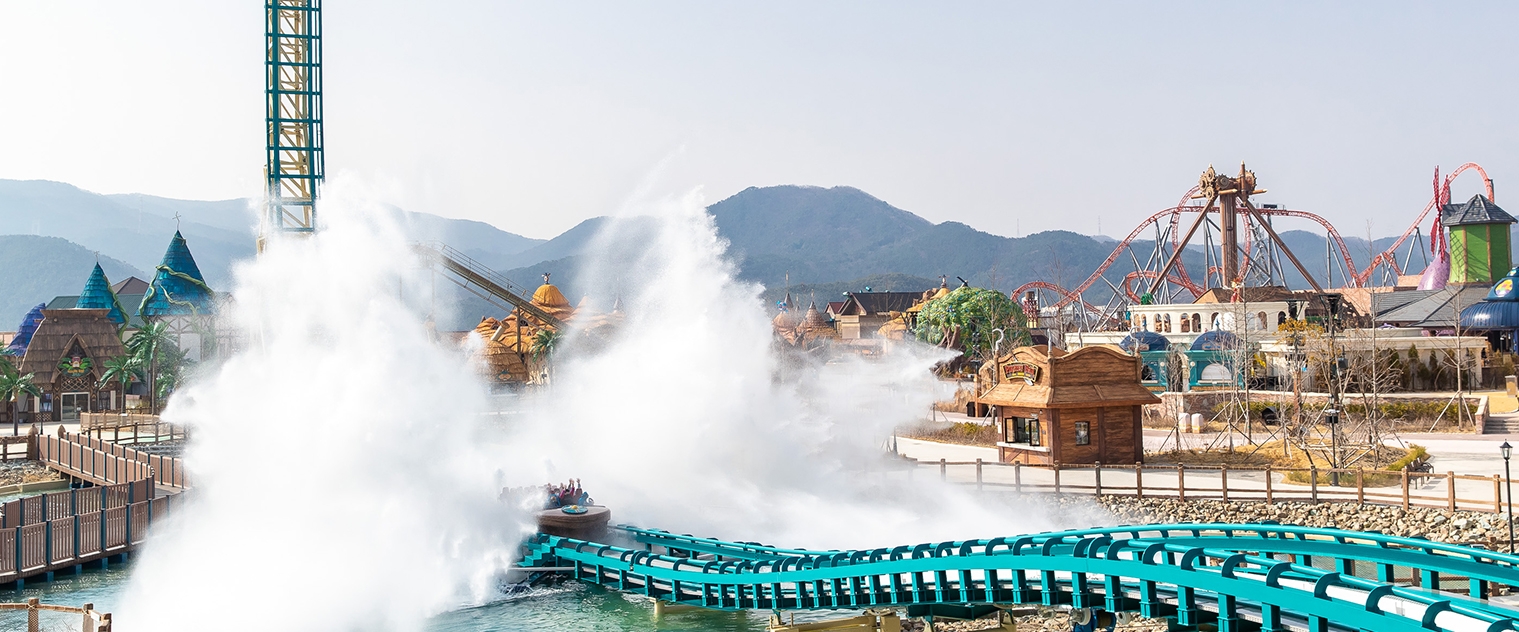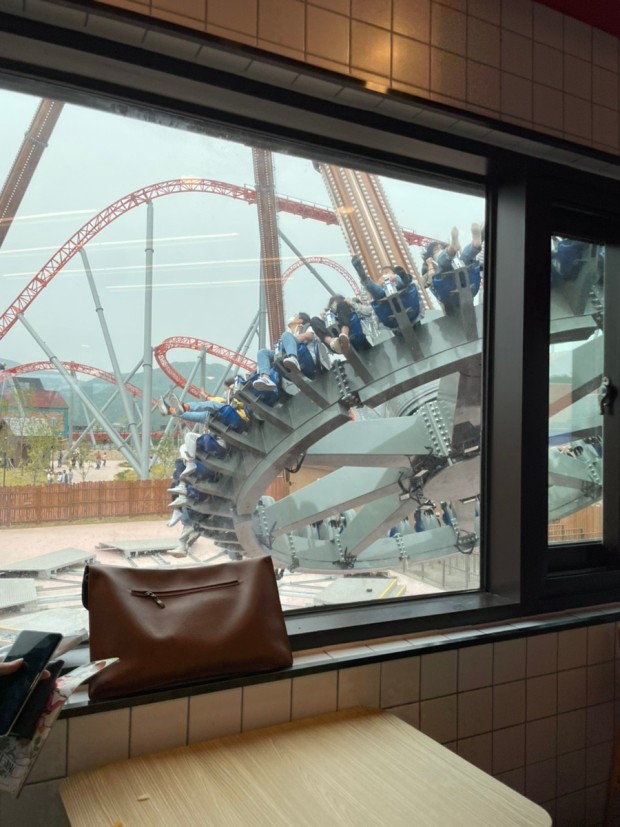 Then, you have so much things to discover all around this place. Such as Busan and Gyeongju city (which is the former capital city of the ancient Silla Kingdom) !
Here are pictures of Busan and of the Gyeongju Bulguksa Temple.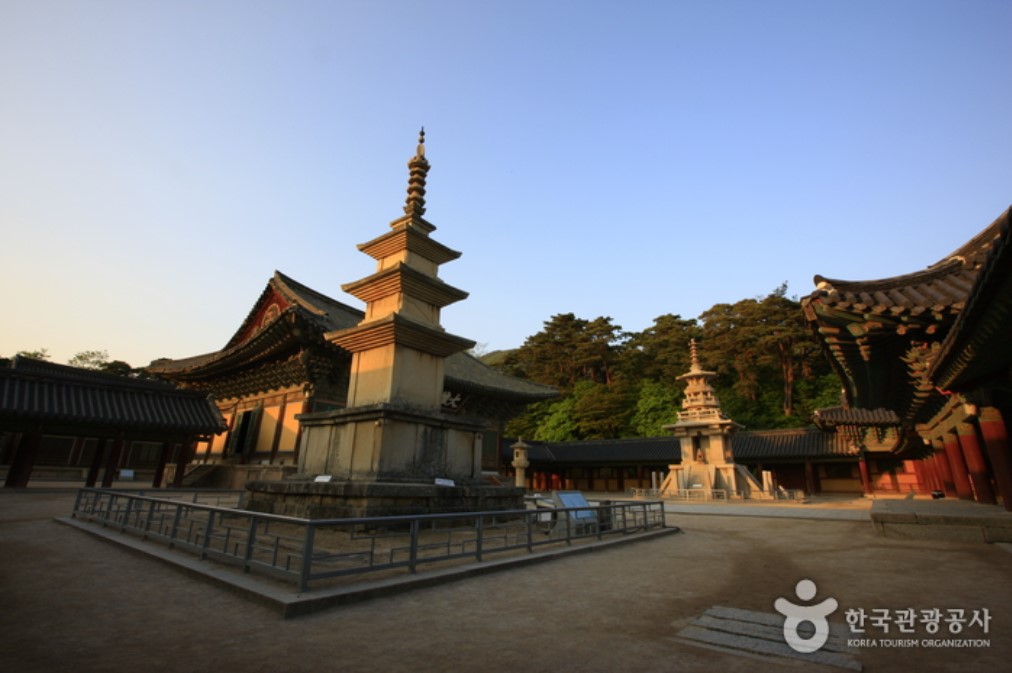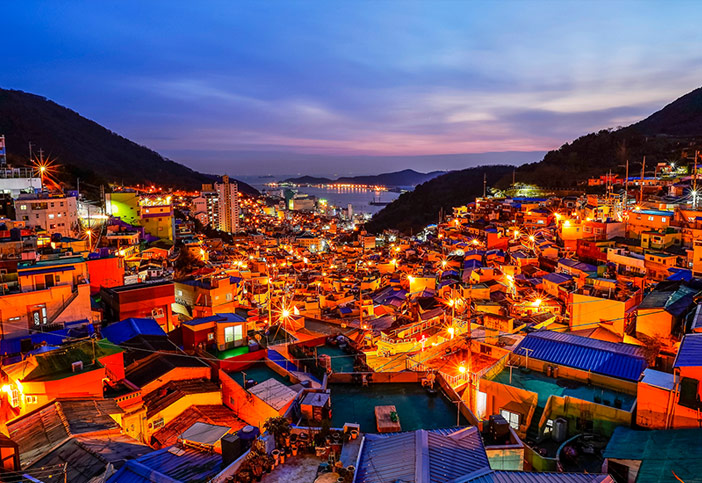 So, here is the end of the post. Thank you for reading until the end and see you soon in one of these Korean amusement/theme parks !