Itaewon class, Extraordinary You or True Beauty: All these names of K-dramas speak to you? Well, it's totally normal since they are adaptations of webtoon very popular in South Korea. But do you know what a webtoon is? Today we are going to take a look at this trend that has become worldwide.
Koreans are fond of webtoons but it is not only them who are addicted to this digital comic book. Indeed, foreigners have become passionate about this new form of reading in the last few years and for goods reasons. Apart from the fact that there are genres and stories for all tastes, it is also an easy way to read comics on our phone.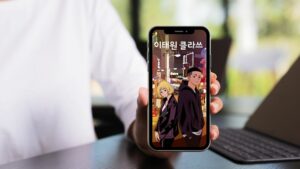 Online comic book sales totalised 1,570 billion won ($1.23 billion) in 2021, representing a 48.6% jump from the previous year.  This overall sales figure was four times the 379.9 billion won recorded in 2017, the year the agency began compiling such statistics.
Birth

Webtoons were born in South Korea via the platform Naver, (the Korean Google), one could follow many stories whose main specialty being the fact that all webtoons authors are amateurs. The success is such that Naver decides to launch the application named Webtoon Line in 2014. So that the whole world can enjoy the webtoons.
Webcomic and Webtoon , what is the difference?
Webtoons are similar to webcomics, but there are some important differences. While a webcomic's chapter usually takes place over multiple pages, like a comic book.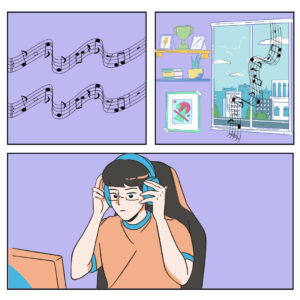 Webtoons are usually represented by a long vertical strip. If you're looking at one on your smartphone, it makes for an easy, scrollable reading experience. Some even have animation or soundtracks that play as you scroll.
Manhwa, precursor of webtoon
Outside Korea, manwhuas are Korean comics books, but just like the term manga, the characters of manwhua mean comic. Be careful not to confuse Manwhua which is the Korean term and Manhua which is the Chinese term. In other words, it is more generally the physical version of webtoon. Just like the manga, if the webtoon is considered popular, it will be entitled to its physical publication.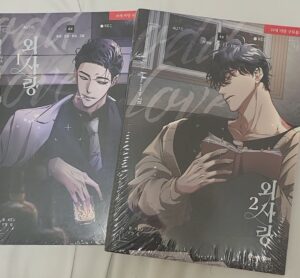 Fulgurous success                                 
Webtoons have never been so successful. Today, many authors want to express themselves and make us entertain. Webtoon allows to publish its content with a simple format without going through the drawing on paper like mangas. The time saving is phenomenal. However, remember that manga and webtoon are not the same thing at all.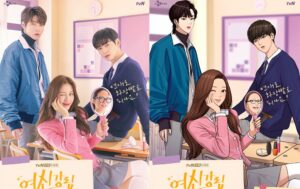 Production studios like Netflix are also snapping up these webtoons and making eponymous K-dramas.
You will have understood, the webtoon has everything to please, so you just have to take the plunge!
See you next week!
Ambre
Sources :
https://fr.yna.co.kr/view/AFR20221222001500884https://www.francetvinfo.fr/culture/bd/delcourt-lance-a-son-tour-sa-plateforme-de-webtoon-verytoon-pourquoi-les-editeurs-francais-misent-ils-sur-ce-phenomene-bd-venu-de-coree_4259269.htmlhttps://www.cyberdefinitions.com/definitions/MANHWA.html
https://fr.yna.co.kr/view/AFR20221222001500884
https://www.cyberdefinitions.com/definitions/MANHWA.html
https://brokenpencil.com/features/the-brave-new-world-of-webcomics-making-sense-of-platforms-publishers-and-a-newfound-popularity/#:~:text=Format%20is%20key%20to%20Webtoon's,usually%20one%20long%2C%20vertical%20strip.htlm 
www.webtoons.com
https://hanadulses.com/wp-content/uploads/2021/02/True-Beauty-the-ugly-truth.jpg
https://img.koreatimes.co.kr/upload/newsV2/images/202003/c9db27416dec4e2e871e66151d5ea4d2.jpg/dims/resize/740/optimize