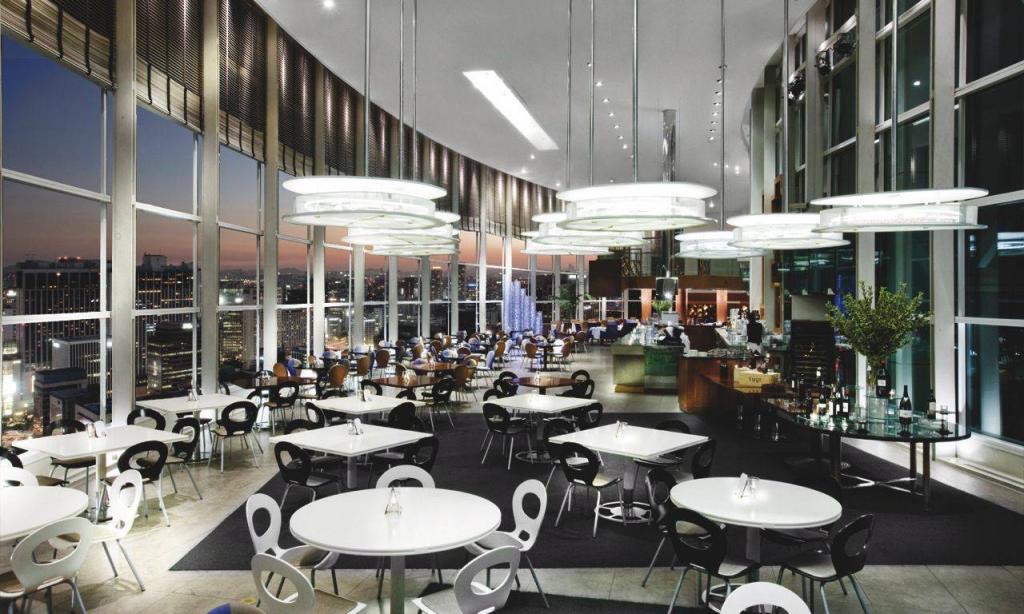 Price
Lunch/Dinner – 60,000~120,000 won
Buffet: Lunch – Adult 35,000 won/ Child 24,000 won
Dinner – Adult 45,000 won/ Child 34,000 won
Information
Top Cloud, located on the top floor of Jongno Tower, boasts an extensive, amazing views of Jongno and Seoul city. This glass-walled restaurant/bar on the 33rd floor of Jongno Tower is operated by the prestigious Shilla Hotel and offers 3 types of service: grill, buffet, and bar. In order to have a table by the window, you have to make a reservation in advance.
At night, you can enjoy drinking wine and cocktails at Top Cloud's bar, listening to the live jazz band performance, while looking down at the beautiful night scene of Seoul.
Selected as the best place for proposal, Top Cloud is definitely the perfect, romantic place for the lovers as well.