Top 5 Shopping Areas in Seoul, South Korea 
In today's blog we are going to introduce you to some top 5  shopping locations within Seoul. If you are a shopping addict, then this post is made for you !
Myeongdeong
Not surprisingly, Myeongdong is one of the best spots in the capital. For shopping, it is really a must for your trip to Seoul.
Very little frequented by natives, it is mostly tourists who do their shopping in Myeongdong. Therefore, many stores offer attractive discounts and practice "Tax Free" (taxes are deducted directly at the purchase).
Almost all cosmetic stores are present in this area. You can take advantage of this and maybe stock up on face masks!
As far as clothes stores are concerned, the district is full of big chains, both Korean and international: SPAO, 8 Seconds, Roem, Zara, Forever 21, H&M… The collections are sometimes different in Asia, so don't hesitate to visit them during the sales.
In addition to the busy streets, two big shopping malls are also in this area: Lotte Department Store and Shinsegae Department Store. They are the equivalent of Printemps and Galeries Lafayette in France. I also recommend the Lotte Young Plaza.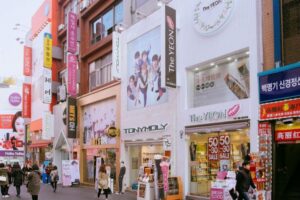 2) Hongdae
It is well known that Hongdae is the district of young people and students: indie music in the streets, nightclubs for party people.
Located near Hongik University, Hongdae district also offers a lot of affordable stores: clothes, shoes, accessories and socks at 1000 won… who says better? The district is full of good deals, but you have to be patient!
Another advantage of this district is the time when some stores close. Also, shopping in the early evening is recommended because there are usually fewer people.
Hongdae is also the district where you can find several big flagships and famous pop-up stores.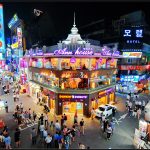 3) Ewha Women University Surroundings
Ewha is a women-only university and one of the most famous in South Korea. So to attract female customers, the location is perfect.
You can find many stores selling nice and cheap clothes. Besides the classic blouse, you can find nice jackets, jeans, fashionable bags, nice socks and Korean style shoes!
There are also cosmetic stores and small shops to buy Korean socks.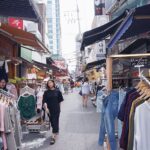 4) Dongdaemun Area
Known for its late market, Dongdaemun district offers the most diverse shopping choices. The area is very popular because it is close to several shopping malls. It has more than 26 shopping malls and 30,000 stores selling their goods in wholesale and retail.
In the heart of Dongdaemun, Migliore & Hello APM are shopping malls that attract a rather young clientele because they have fresher designs and affordable prices. Streetwear, sportswear, casual and cute, there is something for everyone.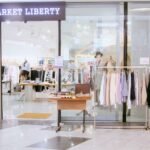 5) Garosu gil area
The name Garosu-gil means "tree-lined streets" because ginkgo trees (also called forty-crore trees) line the streets of this neighborhood.
Trendy is the word that comes to my mind to describe Garosu-gil. Western and Korean stores, vintage stores, it's really a nice area to visit. Today, Garosu-gil is one of the best places in Seoul to buy famous brands and products designed by local designers and artists.
Garosu-gil is an interesting shopping destination for the most fashionable among you.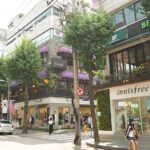 Thanks for reading ! 🙂 
Soukaina from Etourism,