Top 5 museums you must visit in Seoul in 2022
In today's blog we are going to introduce you to 5 museums you must visit when coming to South Korea's capital city : Seoul. If you are a museum lover you need to visit each of these places and get to know more about Korea's history and culture, and technology as well !
The National Museum of Korea
The National Museum of Korea houses a vast collection of over 220,000 artifacts from ancient times to the modern era in a wide range of topics, including art and culture. The museum houses a Children's Museum, where visitors can learn more about the nation's history through educational programs and experiences. The outdoor grounds feature pagodas and other stone artworks too large to be on display inside.
In addition to galleries with a wide array of national and international pieces, the National Museum of Korea is the stage for a number of cultural activities related to collection, preservation, research and analysis, social training, academic publications, intercultural exchange programs, concerts, and more.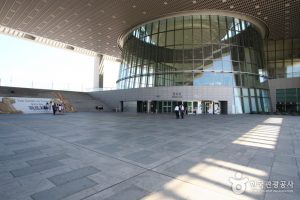 National Palace Museum of Korea :
The National Palace Museum Of Korea is located in Jongno-gu, the heart of Seoul city. This museum is well known for its huge collection of historical treasures of Korean history. It was first started as the "Korean Imperial Museum" but later on was renamed as « National Palace Museum of Korea ». Known for its huge collection of the Joseon Dynasty Of Korean Empire, this museum has more than 40,000 artifacts and royal treasures, of which 14 are the national treasures of South Korea. Ancient records, architecture, clothing, education cultures of the Joseon Dynasty's ruling era you will find everything displayed here. This is a great place to get historical knowledge of South Korean Traditions. This museum is also known as one of the best Seoul museums of history.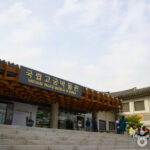 Leeum Samsung Museum of Art
The Leeum, Samsung Museum of Art is a museum dedicated to Korean art and culture located at the foot of Namsan, along the Han River, in the city of Seoul, South Korea. Built in 2004 by the Samsung Foundation, this architectural work aims to rally the various portals of Korean art and culture such as the Seoul National Museum and the National Theater, but also to expand the presence of culture in Korea.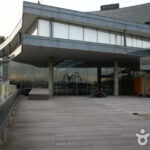 National Folk Museum of Korea
Located inside Gyeongbokgung Palace, the National Folk Museum of Korea presents historical artifacts that were used in the daily lives of Korean people in the past. Through the displays, visitors can learn about the domestic and agricultural lifestyles, as well as Korea's cultural beliefs.
The National Folk Museum of Korea has three permanent exhibitions and two special exhibitions as well as a library, souvenir shop, and other subsidiary facilities.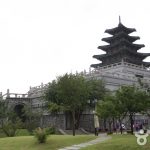 The Trickeye Museum, which was opened in Seoul, is a new type of cultural and entertainment space where the visitor becomes the main work. The exhibitions use AR (augmented reality) technologies and trompe l'oeil techniques.
The museum uses trompe l'oeil techniques, or in English Trick of the eye, a traditional painting technique that creates an optical illusion on a flat surface, transforming 2D works into real three-dimensional images. The museum is now using AR technologies to make these works even more real.Seoul's Trickeye Museum is the first of its kind to apply AR technologies to works of art and offers must-see experiences for visitors.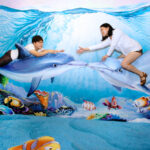 Thanks for reading ! 🙂 
Soukaina from Etourism,