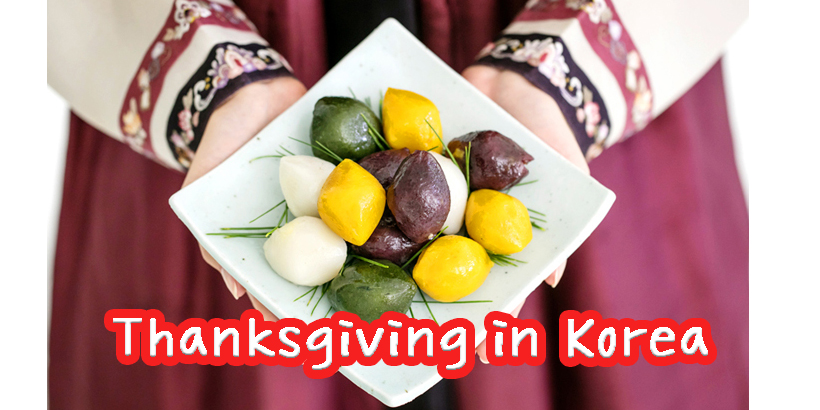 Chuseok, as one of Korea's three holidays, the others being Seollal, is even more ceremonious than Spring Festival.
In Hong Kong, people celebrate the Mid-Autumn Festival with mooncakes, lanterns, and barbeque.
While in Japan, the Japanese eat taro and tsukimi dango during the worship of the moon.
Here in South Korea, what does Chuseok represent, and how they will celebrate it? Let's take a look at this article!
Thanksgiving is called Chuseok in Korea. It is a holiday of thanksgiving for a good harvest, which is quite similar to Thanksgiving in Americans. It also a holiday to hope for another in the year ahead. Chuseok's roots are largely agricultural, in modern days Korea, the holiday is a time for citizens to visit their hometown, enjoy traditional food and make offerings to ancestors. South Koreans have a three-day holiday from the 14th to the 16th of the eighth lunar month in the lunar calendar. During the holiday, many restaurants, entertainment places, and attractions are closed.
4 things Korean do to celebrate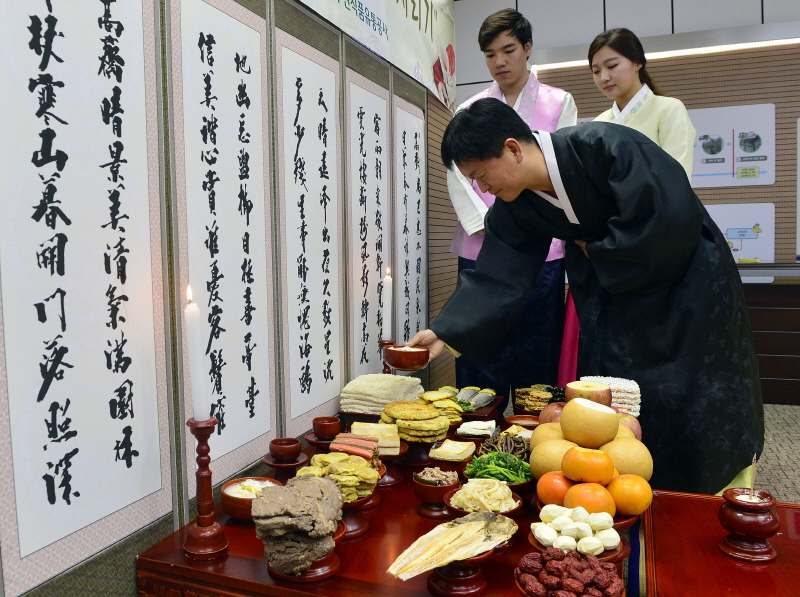 Reunion with their families
On Chuseok, masses of people travel from big cities to their hometowns in order to pay respect to
their ancestors' spirits. Different family members have different roles: the elder's son will worship their deceased ancestors and followed by their family dancing together while appreciating the moon, and young girls will dress in colorful traditional customs and play board games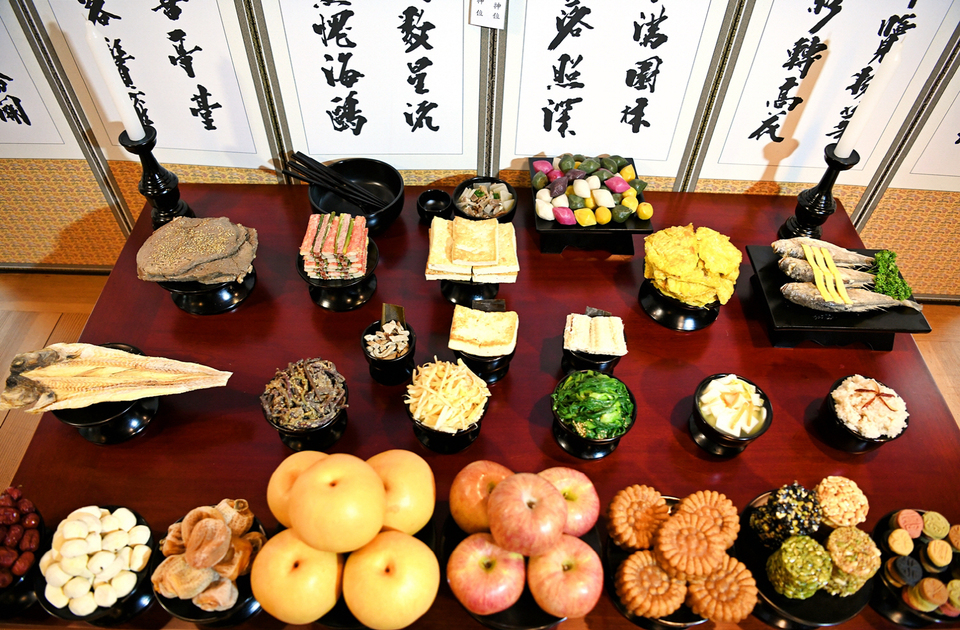 Ancestor Worship Ceremonies
Korean perform ancestral worship rituals, Charye (차례) in the morning to worship their ancestors as a symbol of honour and returning of favours.To offer to their ancestors, special food such as freshly harvested rice, rice cakes (songpyeon in Korean), vegetable, fruit and meat are prepare.There are specific and special food arrangement for Charye, rice and soup should place on the north, fruits and vegetable place on the south, meat place on either west or middle and rice cakes and alcohol including makgeolli or soju are place on the east.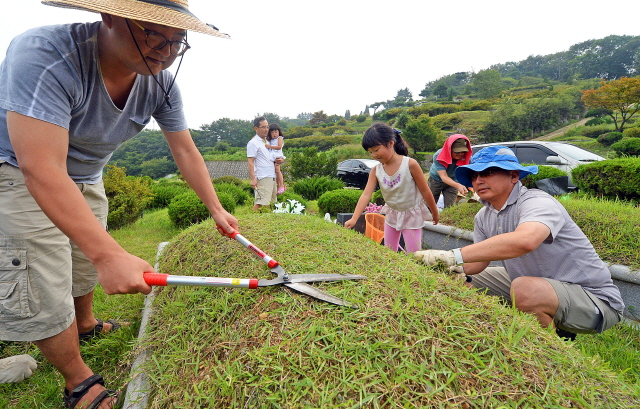 Tomb visiting and cleaning
Seongmyo (성묘) and Beolcho (벌초) are also done around Chuseok week.
Seongmyo is visiting the ancestral grave and taking turns to bow at them.
Beolcho is cleaning the tomb by removing weeds around the grave and trimming the grass.
They will thus offer food, drinks, and crops to their ancestors.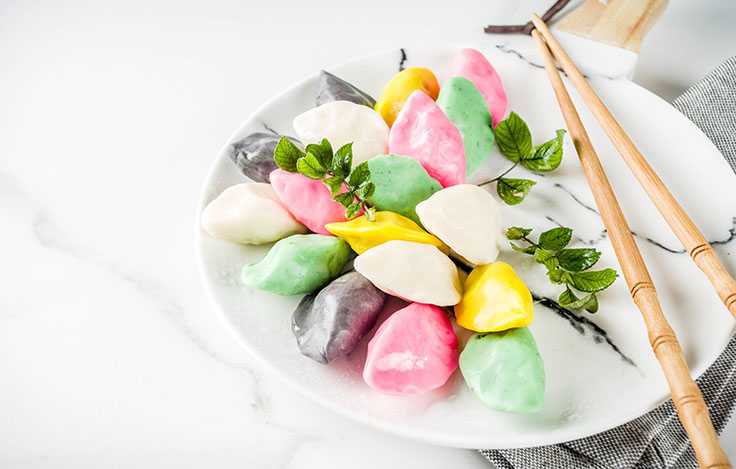 Preparing food
One of the traditional food Korean will enjoy during Chuseok is Songpyeon,rice cake that contains a variety of fillings including sesame, cinnamon, walnut, chestnut, jujube, black beans, and mung beans. Songpyeon shapes in full moon yet once it is filled with stuffing, it becomes the half-moons. Hence, it is an exceptional food for Chuseok.