If you want to feel like a kid again and be amazed with every little thing around you,
Incheon is definitely made for you.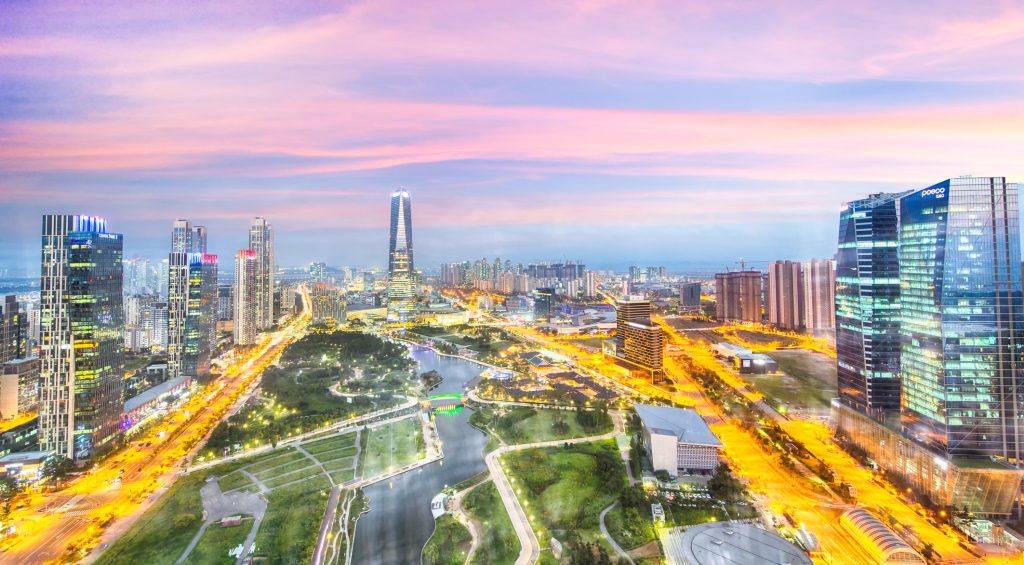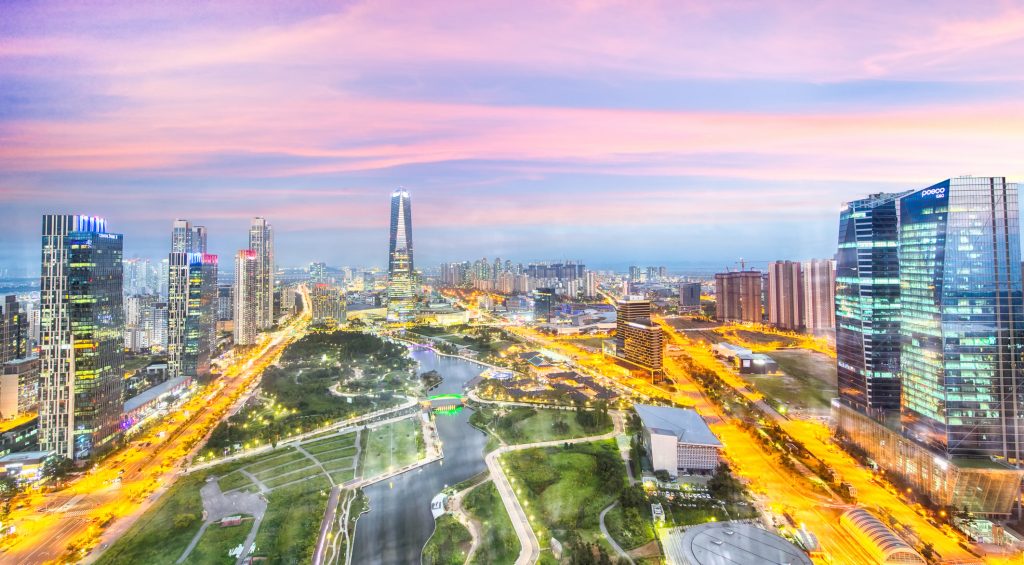 Thanks to my roommates, I had the chance to go on a journey to Incheon.
This city is known internationally for its airport by foreigners and is appreciated by Korean, especially by Seoulite,
who can take the subway to take a break from the crowded capital.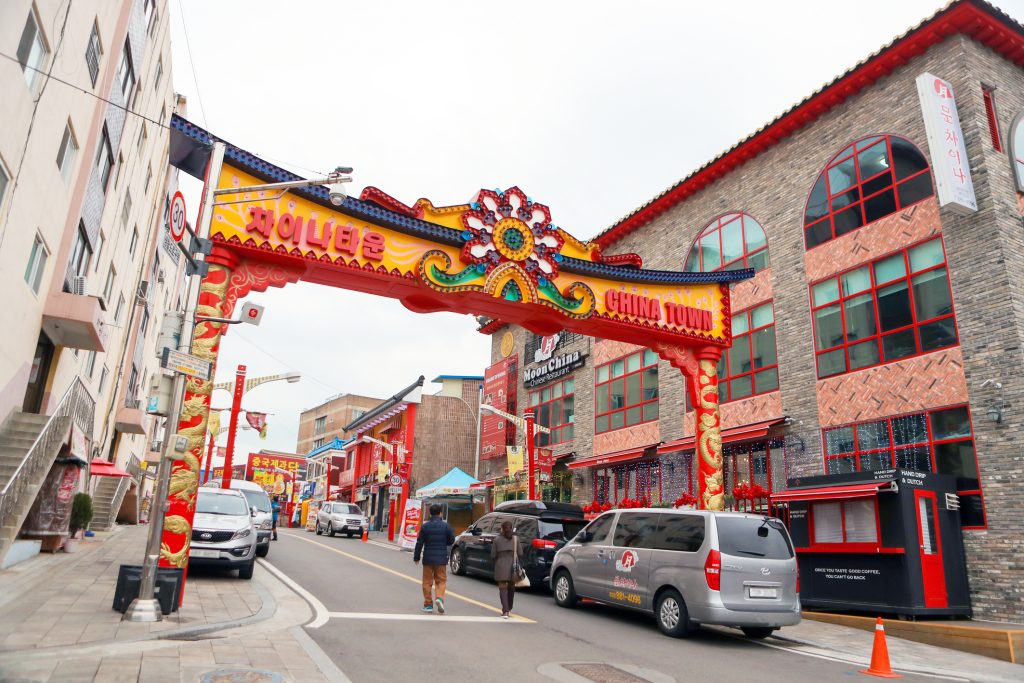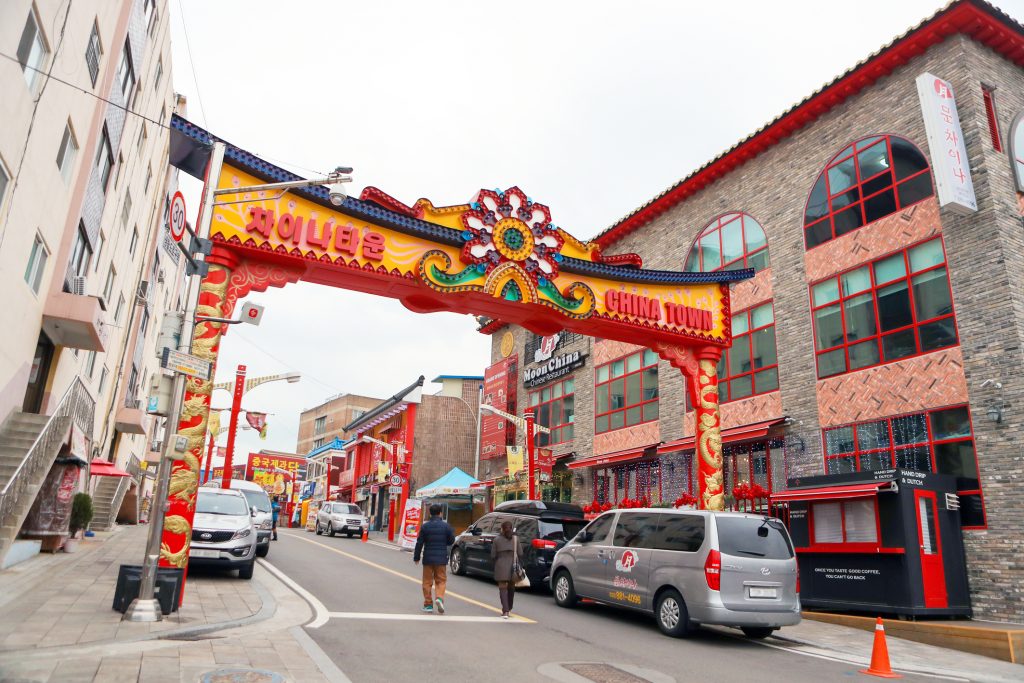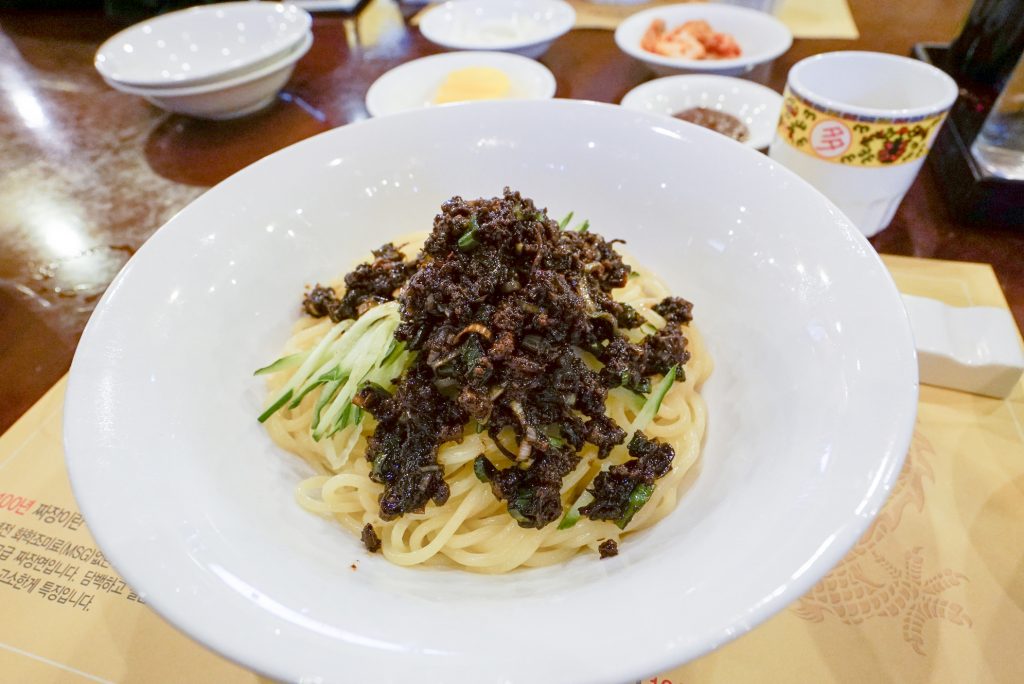 After taking the subway for one hour, we arrived to Incheon for lunch.
We decided to have a look at Chinatown, to have some jjajangmyeon(짜장면),
those Chinese-Korean noodles with black bean sauce.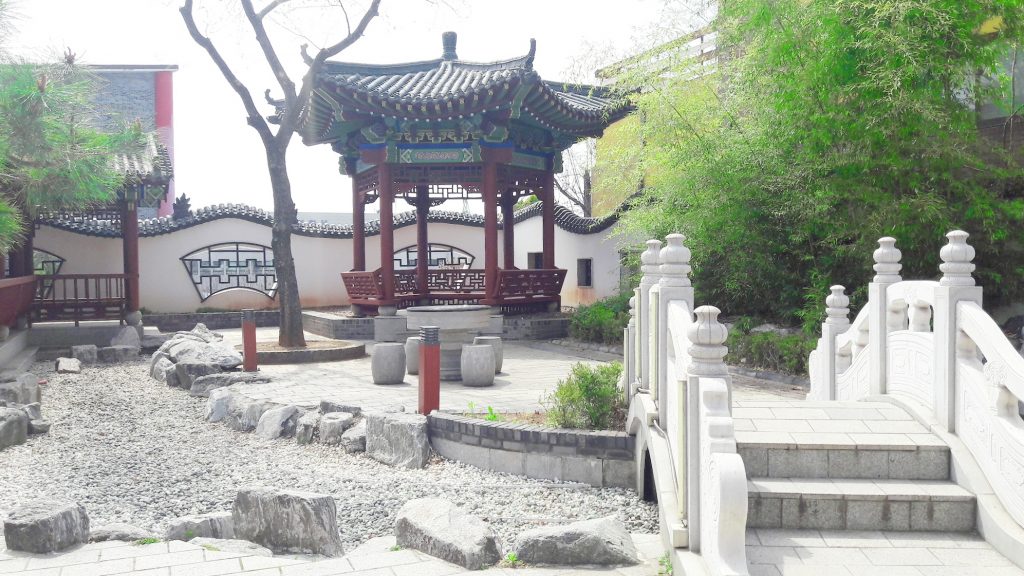 Then we went for a walk in this area, making us feel like we were walking in China.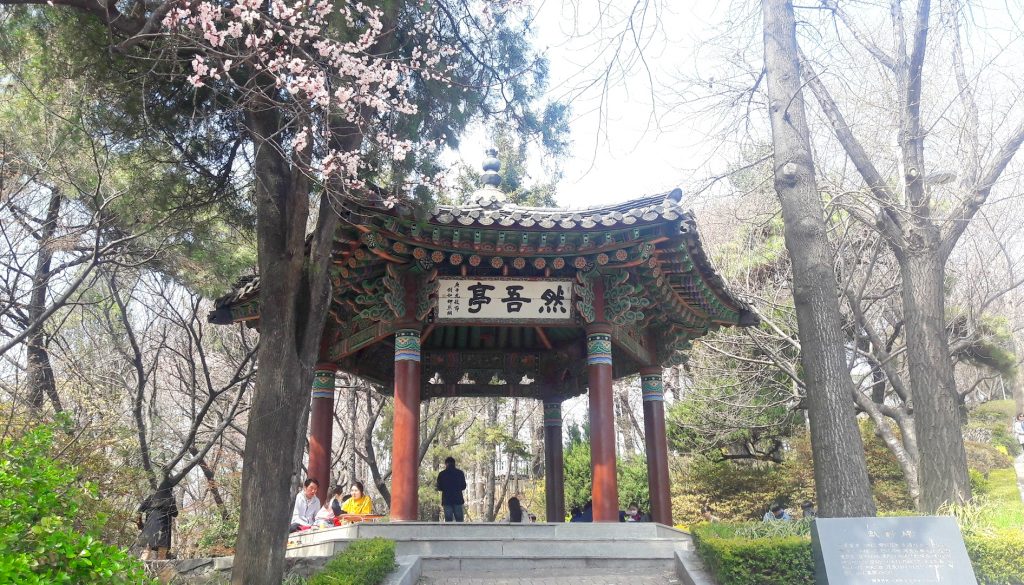 By following the crowd, we arrived to Incheon Jayu Park where many families were enjoying this lovely afternoon.
It was really nice to see children playing or painting and were so cute to great us, trying to speak English.
This park was also beautiful with cherry blossom everywhere and mixing traditional buildings with new one.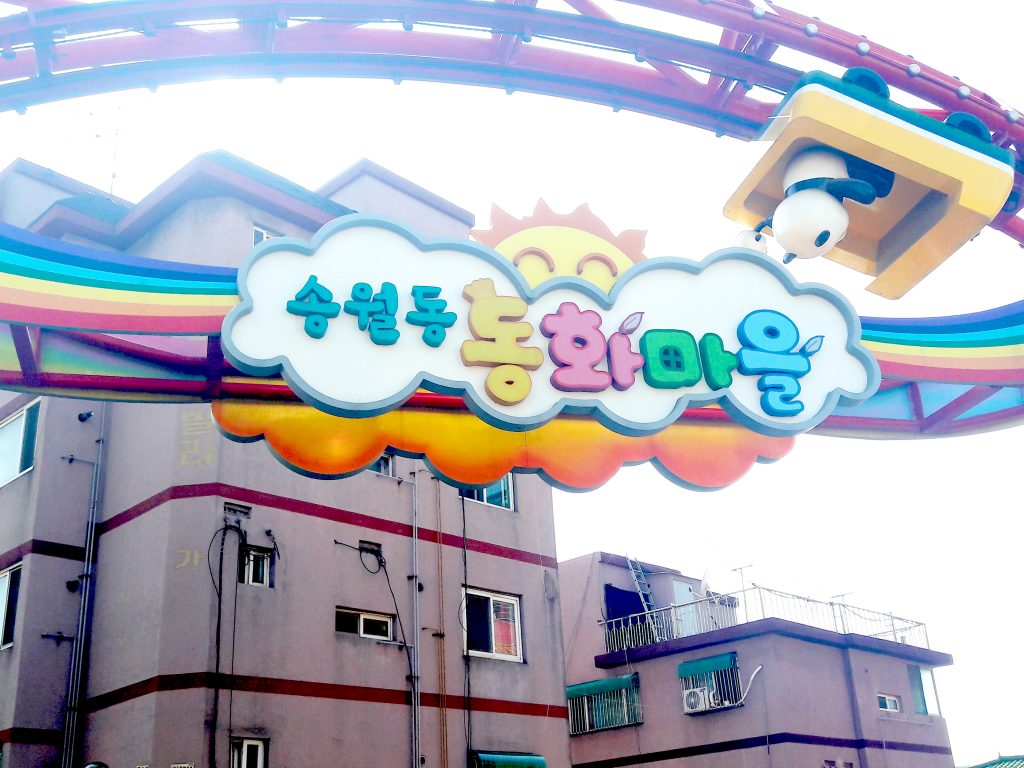 My roommates and I wanted to see one main attraction of the city: the Fairy tale Village.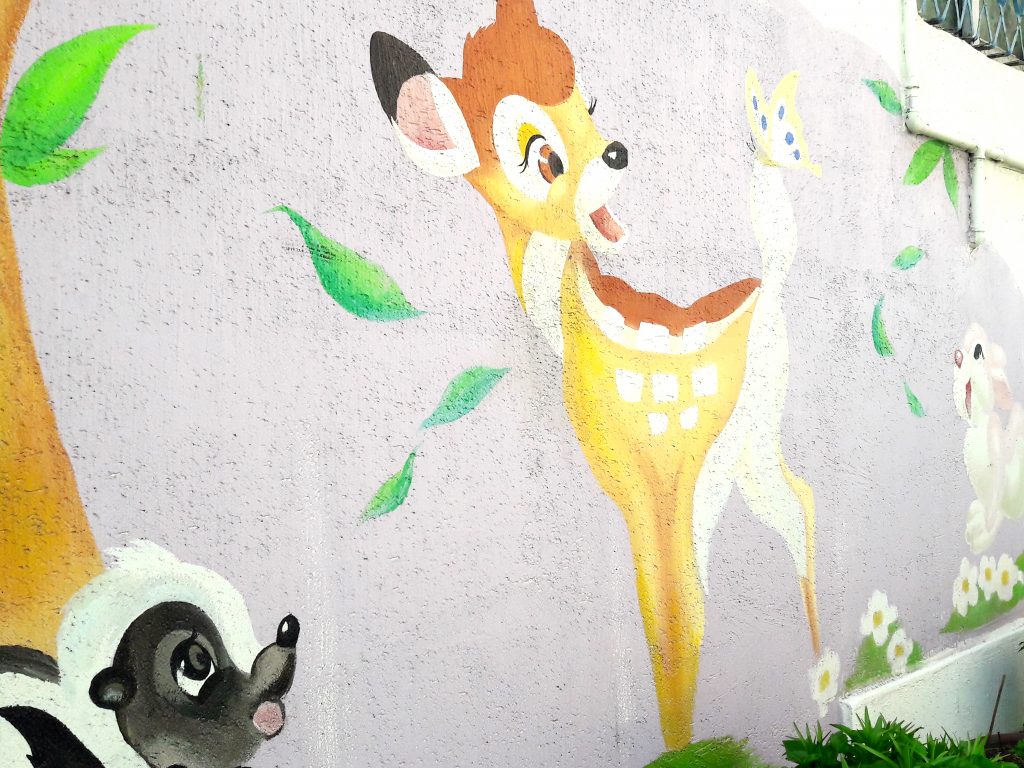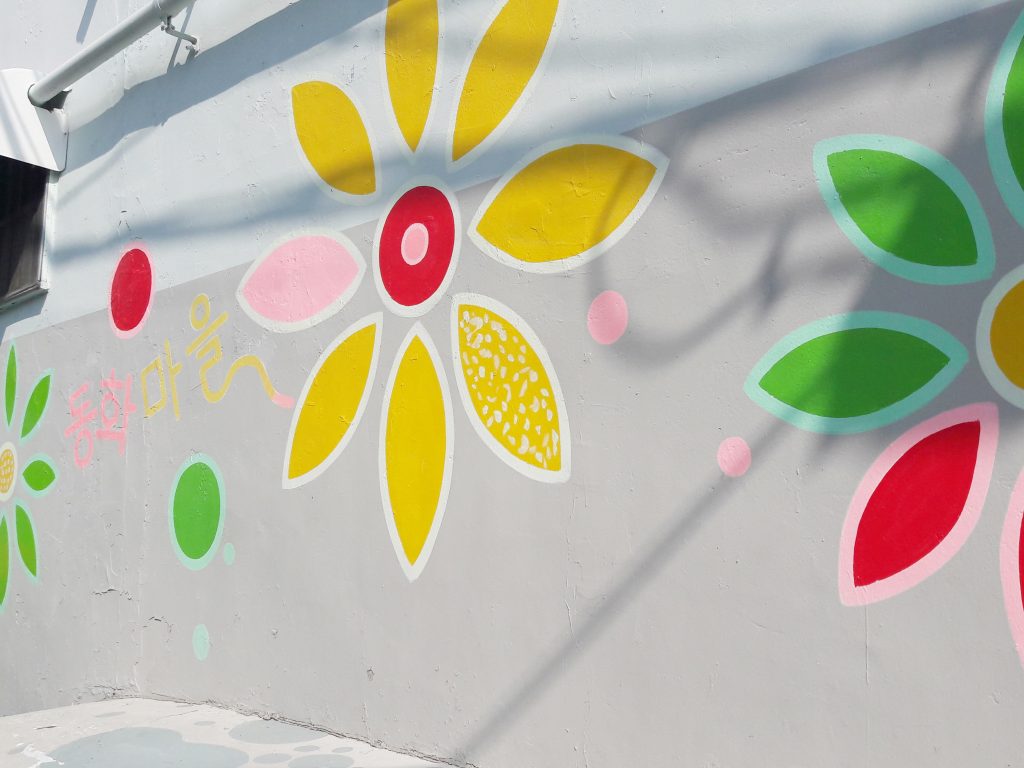 This area was wonderful for such big kids like us.
Because drawing on the wall was always forbidden when I was a child, I'm always amazed by those great mural paintings.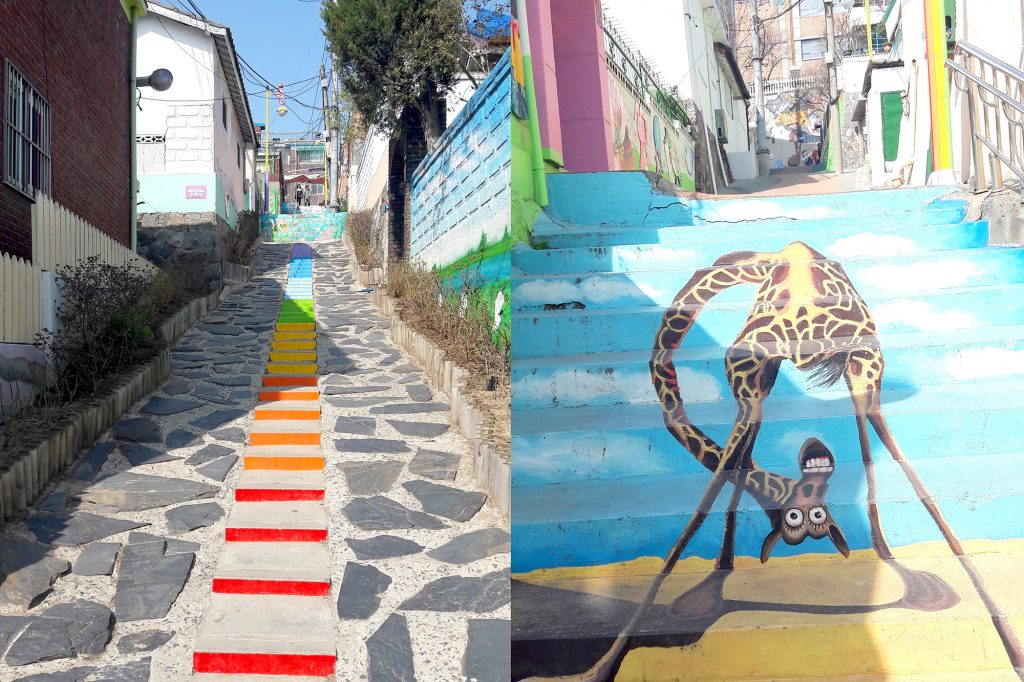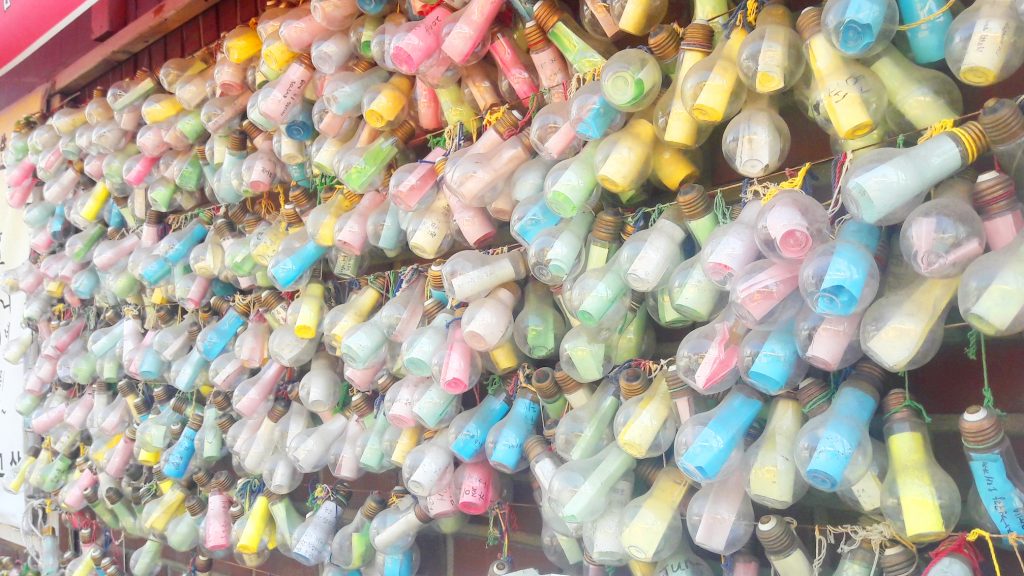 This place is one of the most colorful and joyful place where I've ever been
and we took a lot of pictures of trick-eye walls, giant installations or stairs painting.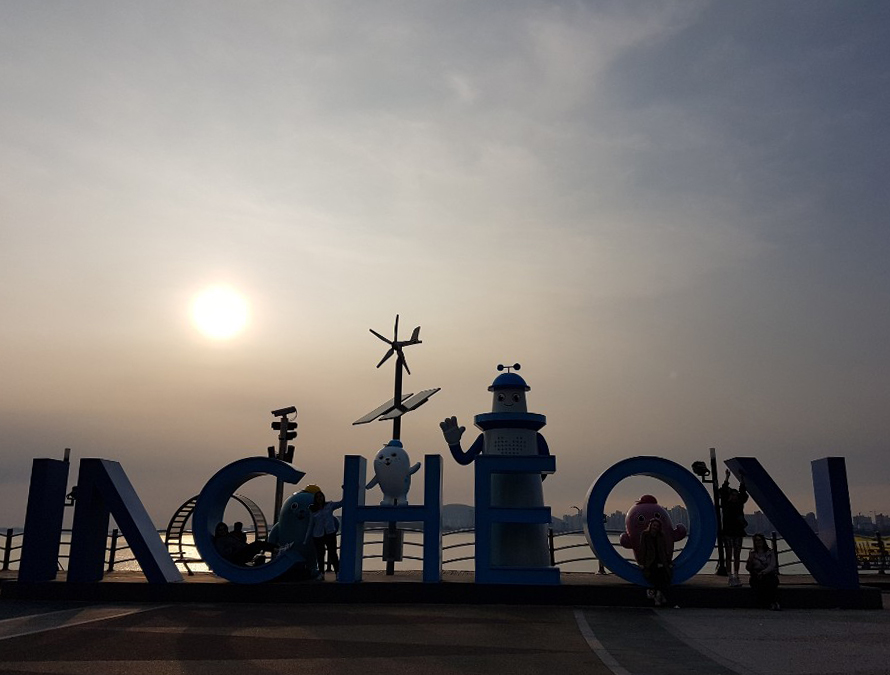 But the main reason of this short trip was to go to the sea.
After a long walk, we finally arrived to the seaside promenade.
It feels like forever since I went to the sea, even in France and my roommates and I were so happy to be there.
We wanted to take a picture into the capital letters installation and we did,
but we were against the light and the picture seems to be more an 'artistic' photo then a 'friendship memory' photo.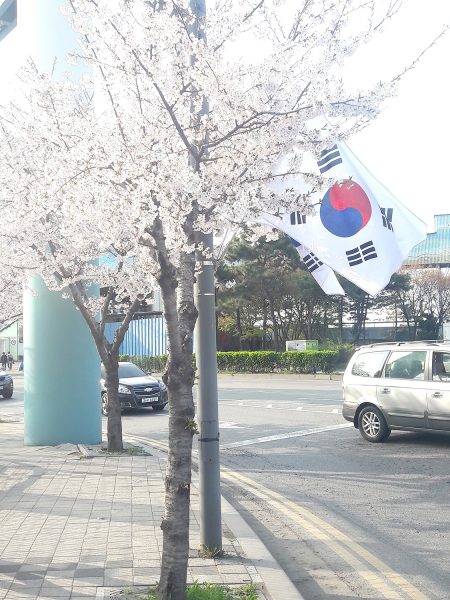 After this relaxing and iodized moment, we were not ready to go back home.
So we decided to explore Wolmido Park.
Thanks to cherry blossoms and other flowers and trees, this place is perfect to take a deep breath and clear mind.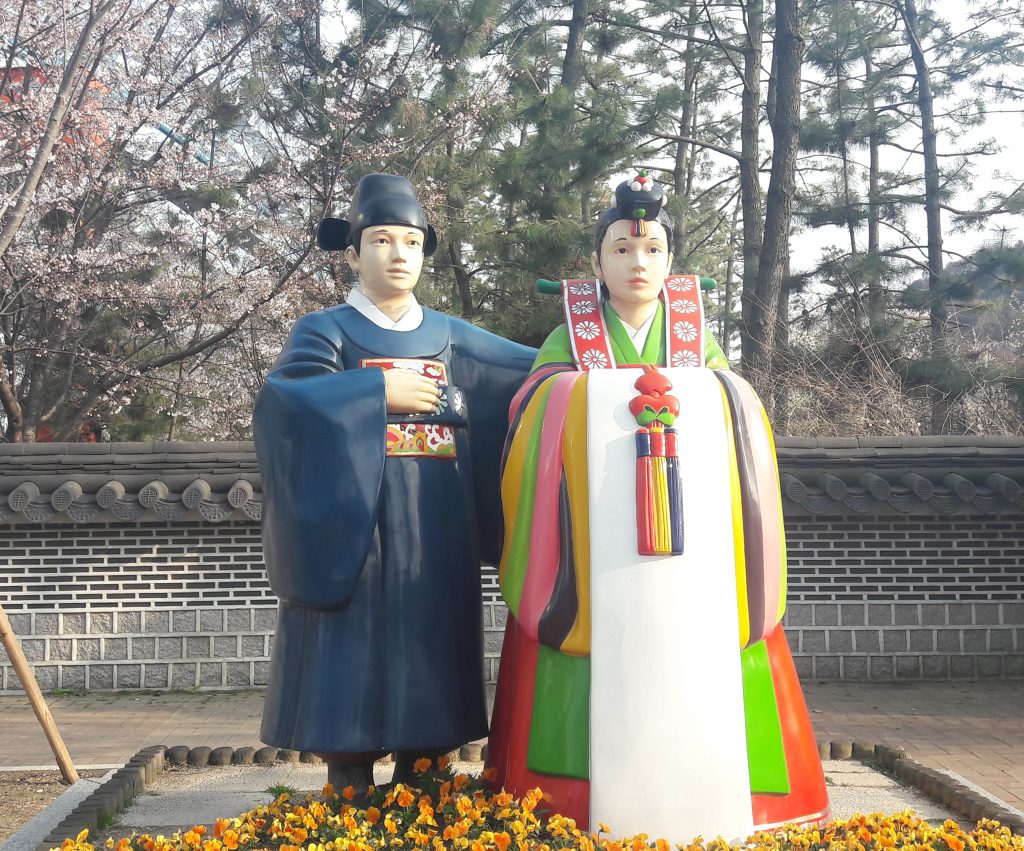 It was on this reassuring note that we left Incheon and went back to home,
with this feeling that we've found a little Busan at Incheon and we are sure that we will go there again.