If you are a vegetarian, you are probably wondering if you will manage to try some of the delicious Korean food or if you will be able to find any food at all. You don't have to worry! The traditional food in Korea is vegetarian or at least have vegetarian option and it is not hard to find it. The great thing about Korean dining is that they eat a lot of side dishes which are mostly made out of vegetable.
Let's go to have a look at some of the Korean vegetarian food!
1. Bibimbap
Bibimbap is very traditional Korean food with many variations. Basically, it is bowl of rice topped with various vegetable and egg. Of course, there are variations with beef or tuna so be carful what you order. What makes bibimbap so unique and delicious is special bibimbap sauce which is sweet and spicy.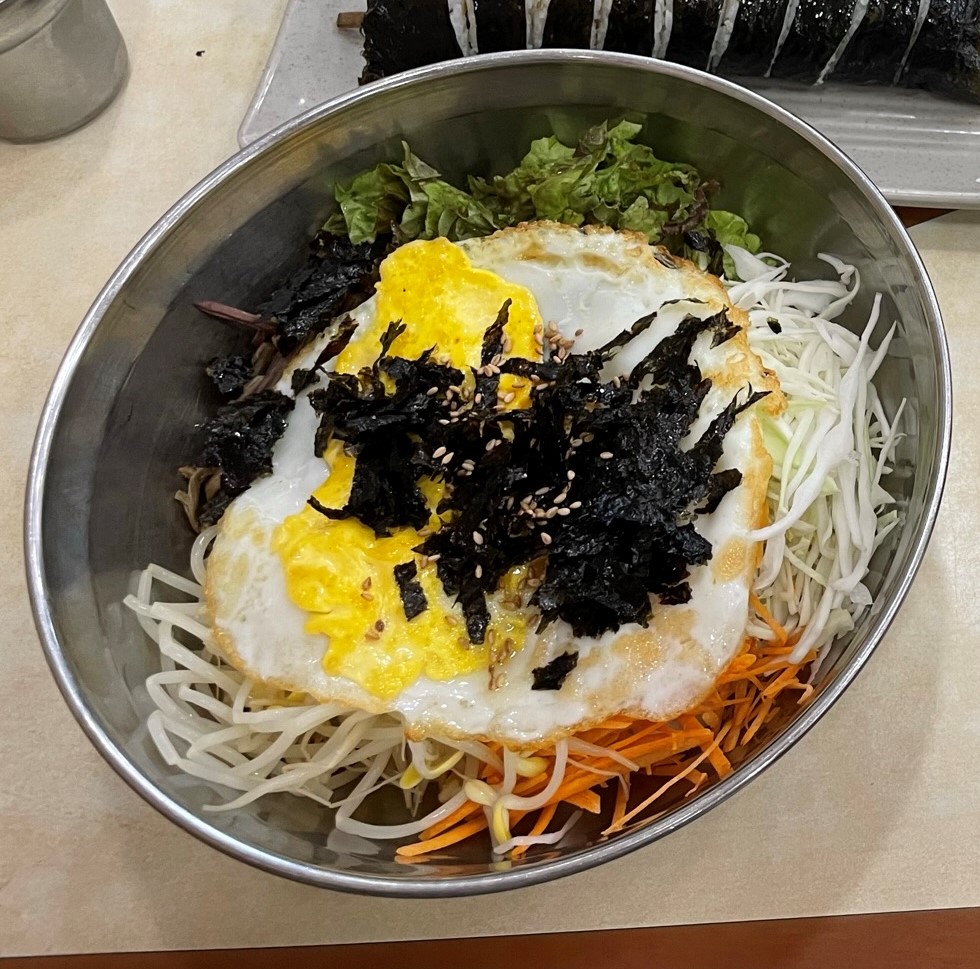 2. Kimbap
This dish is made with cooked rice, filling such as vegetables, egg, tofu, and rolled with seaweed. It can remind you a sushi a lot but be prepared because kimbap is much better! Kimbap made to triangle shape, called Samgak, which you can find in convenience store, is sadly not for us, I haven't find any vegetarian option for this.
3. Tteokbokki
Tteokbokki are chewy rice cakes with a spicy broth, and it is the most traditional street food you can find in Korea. You can find it in food stand on the streets or in a tteokbokki restaurant too. At any tteokbokki place you can also find a fried vegetable or mini kimbap which is awesome with the tteokbokki sauce, and it is the best way how to enjoy your meal!
4. Vegetable pancake
This dish is called Yachaejoen and for making it can be used any type of vegetable, like zucchini, potato, carrots, mushrooms, kale, etc. which makes this pancake special every time and unique for each restaurant! It is a light food, so it is usually just snack or small lunch.
Some types of pancakes are specialized for only one type of vegetable or taste, for example kimchi, potato, or green onion.
5. Kimchi fried rice
It is a fried rice cooked with kimchi. Usually, they are serving it with egg on top or you can find a version with cheese as well. Depends on restaurant you will go to, but they can be serving it with spam or bacon too, so it is important to be careful. Anyway, if you just tell the stuff to make it without meat, they will make it vegetarian, don't worry. 😊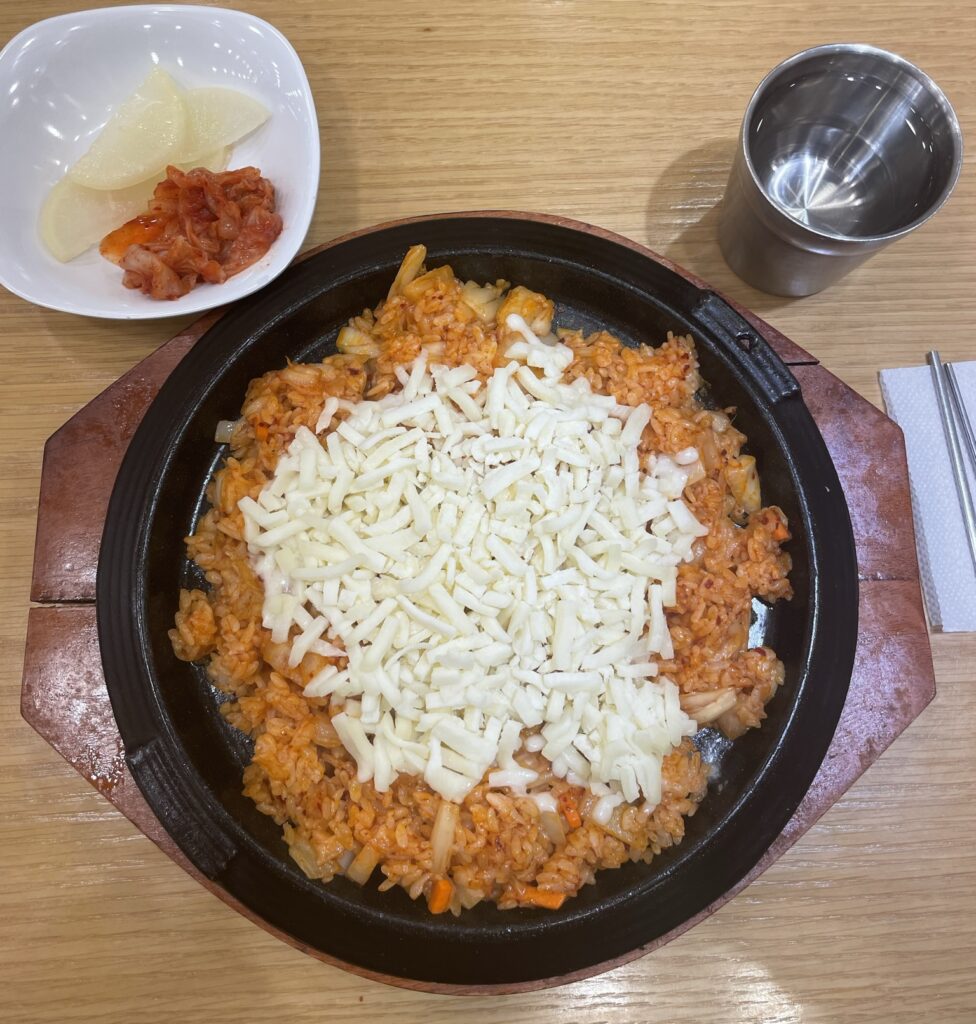 6. Kimchi mandu
Kimchi mandu aka kimchi dumplings, are dumplings with kimchi fillings. They can be prepared steamed, fried  or in soup. They are served with dumplings dipping sauce.
7. Ramyeon
Ramyeon are popular very tasty instant noodles. You can buy them at any convenience store and made them at home by yourself or you can just order them while eating out. If you buy them at store the package also contains of dried ingredients so it is very easy to make, but you can also add your own to make it more delicious, for example egg or green onion. The package has instruction how to make it as well, so you don't have to worry you won't be able to make it.
You can choose from lot of flavours too. Some of my favourites are cheese and kimchi.
8. Soft tofu stew
Soft tofu stew, in Korean called sundubu jjigae, is a bit spicy stew with vegetables, kimchi, and tofu, served with bowl of rice. There are ways to prepare this stew with pork or seafood as well and that's why you should be careful while ordering to pick the correct one, or ask the staff, it is always better to ask then regret later.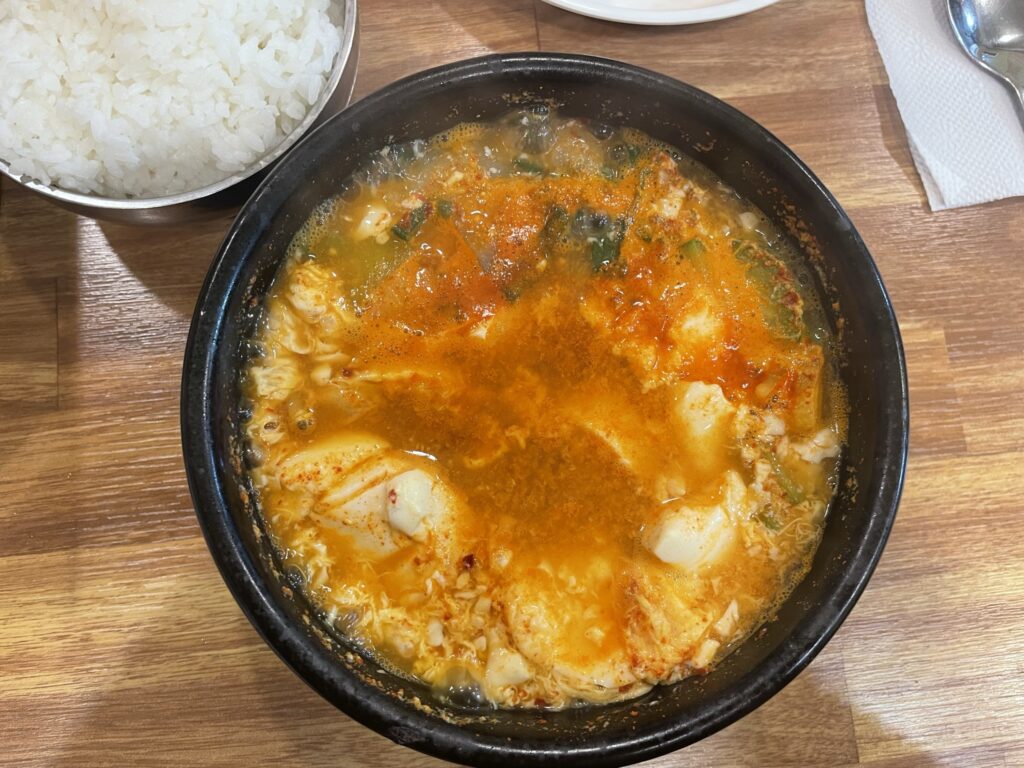 9. Cold noodles
This dish consists of clear cold broth (with actual ice in it!) with chewy noodles made of buckwheat or sweet potatoes. This is very unusual dish for non-Korean people and very common for Koreans, but the taste is very good! This food is not surprising just because of its temperature but also before you start eating you must cut the noodles with scissors!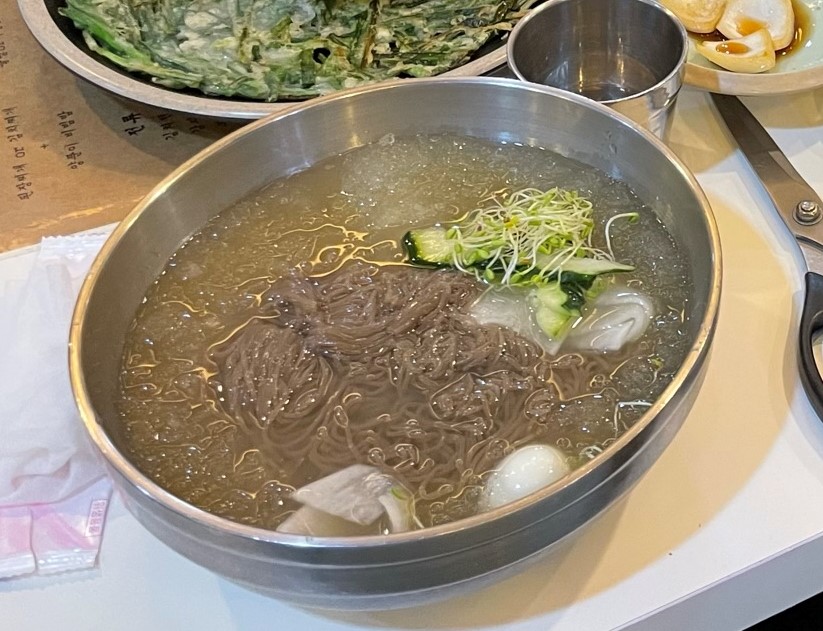 10. Side dishes
There are many and many side dishes in Korea, so I will just show you some of my favourites: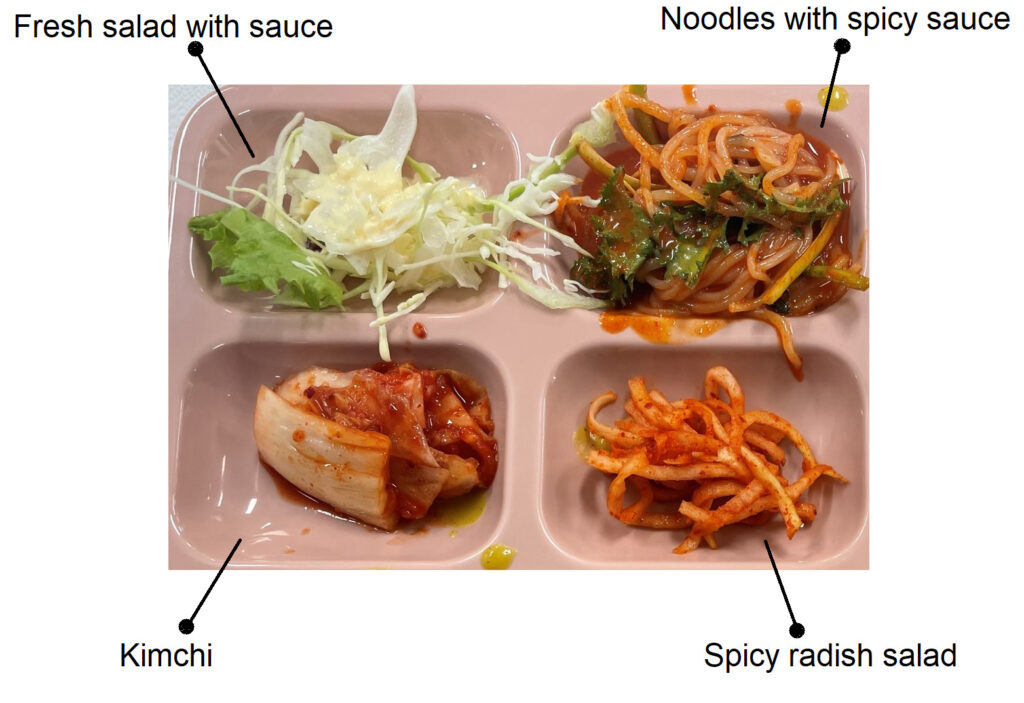 Examples of restaurants in Seoul you can find these dishes:
Gimbap Heaven: 72 Manyang-ro, Dongjak-gu, Seoul (김밥천국: 서울 동작구 만양로 72)
Pomato Gimbap: 90 Heukseok-ro, Dongjak-gu, Seoul (포마토김밥: 서울 동작구 흑석로 90)
Ttukbaegijip: 12, Jong-ro 16-gil, Jongno-gu, Seoul (뚝배기집: 서울 종로구 종로16길 12)
Manna Bunsik: 1st floor, 101 Jangmun-ro 6-gil, Yongsan-gu, Seoul (만나분식: 서울 용산구 장문로6길 101 1층)
Wish you to have a delicious meal 🙂
Fighting!
Lucy from Etourism
Sources:
https://www.maangchi.com/
https://kellyloves.com/
www.koreanbapsang.com
www.cookingcarnival.com
mykoreankitchen.com