Welcome everyone, this summer you want enjoy and participate summer festival. Here, I'll introduce you some summer festivals in South Korea.
   1) Waterbomb festival
One of the most popular festivals, the water bomb is the most fun and entertaining festival. Indeed, Waterbomb Festival is the largest music and water-themed festival in South Korea. In fact, it's a water-themed music event that focuses on hip-hop and EDM music in a broad sense. Have fun with the crowd but also most of the spectators also hold water guns and spray water on each other and the musicians.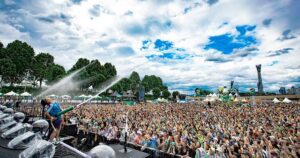 2) Boryeong Mud Festival
Boryeong Mud Festival located on Daecheon Beach in Boryeong. Every summer, Boryeong Mud Festival attracts the largest number of international visitors to the beach. Indeed, the high-quality mud at Boryeong is well known for its therapeutic qualities. The festival, hosted by the Boryeong City, will hold over 60 different events for its visitors including the grand mud baths, the super slide, the mud basket and more other activities. In addition, there are different programs, nightly K-Pop concerts are also planned.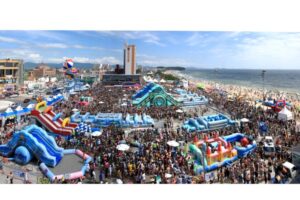 3) Busan Sea Festival
It is a festival held in Busan, the second largest city in South Korea. The Busan Sea Festival takes place over several days and on three beaches in Busan: Haeundae, Gwangalli and Dadaepo. In addition, it welcomes participants with a new concept each year and various programs that reflect the nature of each beach. The program is varied with concerts, a pool party, dancing and more.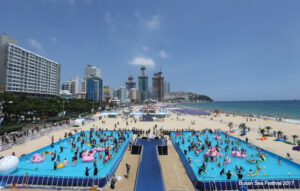 All you have to do is have fun ! 
Thank you for reading. See you soon for a new article !