You are planning to travel to South Korea but you don't know which accommodation to take? Here is an explanatory list of several types of accommodation that you can find in South Korea.
First of all, here is a first list of places if you have a large enough budget.
Officetel
If you are several people or if you have a large budget, you can rent an oficetel. You can usually find them for rent on Airbnb, they are huge buildings that offer modern apartments with mezzanine beds. Very popular, you can easily live with 3 or 4 people during your stay.

Hotel
If you are looking for comfort and want to enjoy your stay in Korea, then take a hotel. Whether it is a star hotel or a simple mostel, it will be very easy to find the one that suits you. Be careful, motels are often referred to as love hotels. Please check the prices before booking. If there is an hourly rate, it is a love hotel.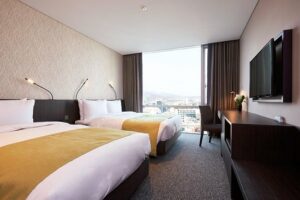 You want to spend an original and at the same time traditional stay? Then here are 3 types of accommodation that will satisfy you.
JJIMJILBANG
This form of accommodation offers you a warm environment with many service offerings, a very popular way to take care of your health and rest in Korea. 'Jjimjilbang' is the name given to public baths with heated rooms that precisely allow you to take care of your health.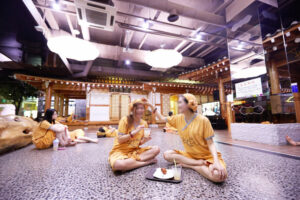 The rooms are made of ochre, charcoal, or even salt, and offer temperatures between 40 and 80℃. Inside these rooms, you will be able to release stress through sweating processes while taking care of your skin.
Templestay
Templestay is a unique opportunity to experience Korean Buddhism, its daily lifestyle, rituals and spirituality. It generally entails staying at a Buddhist temple and engaging in daily monastic activities. Today, templestay is considered one of the most popular programs among locals and foreigners for experiencing Korean Buddhism.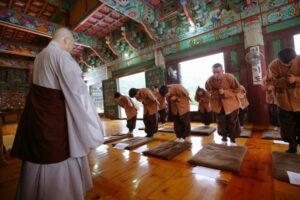 Hanok
Hanoks are the traditional Korean houses. You can then live like a real Korean of the Joseon era. However, the night can be quite expensive but it is an experience to live at least once in your life.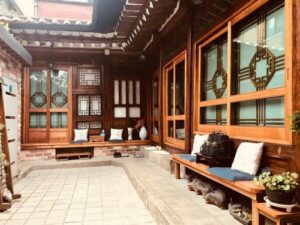 You are a student and you are looking for an inexpensive accommodation? Then this section will help you.
Goshiwon
Very well known in Korea, the Goshiwon is the closest thing to a student residence. Bathrooms, toilets and kitchens will be shared and you will have your own room. The rent is low, ideal if you just want a place to sleep alone.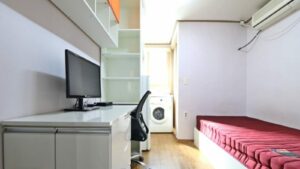 Guesthouse
We end this selection with one of the most famous types of accommodation: the guest house, which is similar to youth hostels. It's the perfect place if you are looking for new encounters!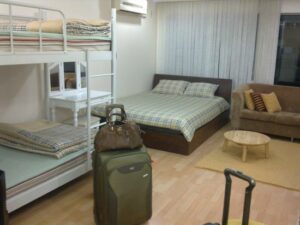 Now that you're all set, all you have to do is get on your plane and put your bags down once you get there!
See you next week, Bye !
Ambre
https://lepetitjournal.com/seoul/logement/se-loger-seoul-guide-complet-332693
https://k-phenomen.com/2019/01/04/logement-coree-du-sud/