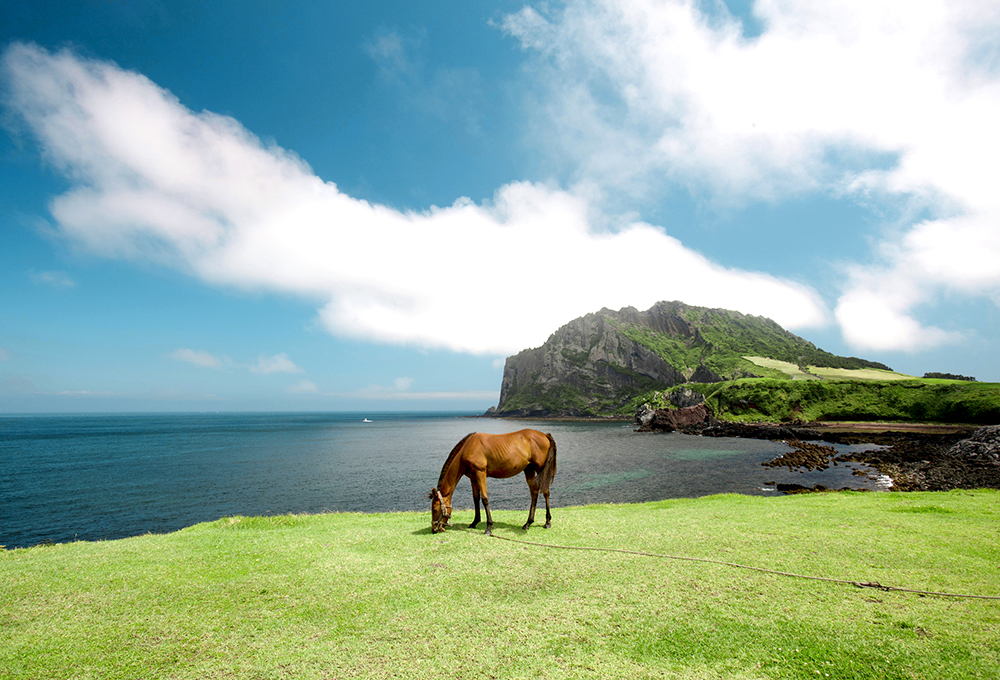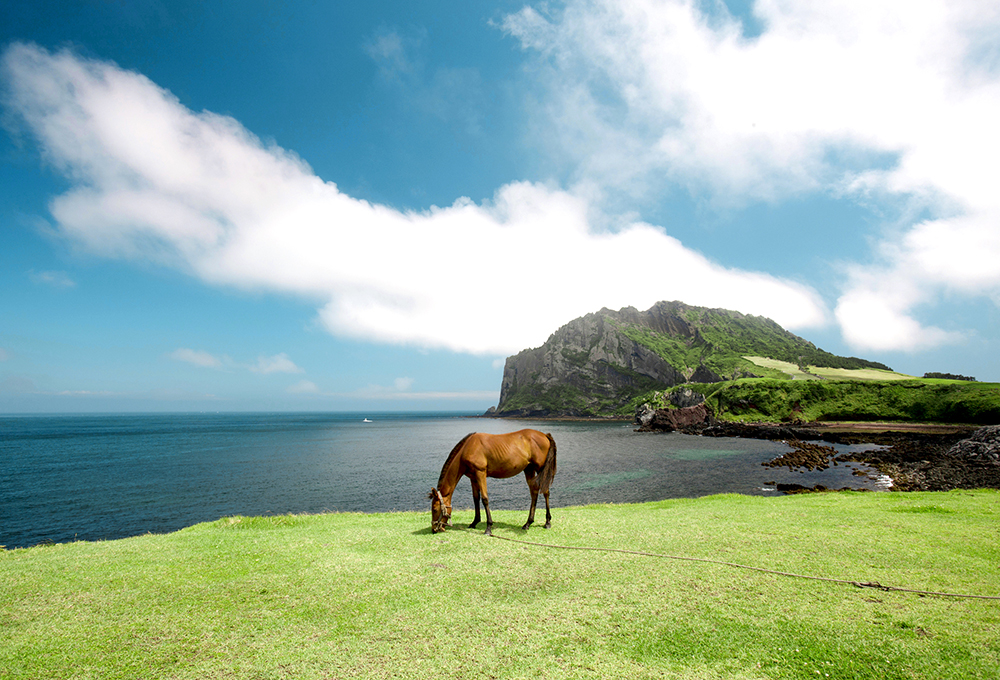 Seongsan Ilchulbong Peak rose from under the sea in a volcanic eruption over 100,000 years ago. Located on the eastern end of Jejudo Island, there is a huge crater at the top of Seongsan Ilchulbong Peak. The crater is about 600m in diameter and 90m high. With the 99 sharp rocks surrounding the crater, it looks like a gigantic crown. While the southeast and north sides are cliffs, the northwest side is a verdant grassy hill that is connected to the Seongsan Village. The ridge provides an ideal spot for walks and for horse riding as well.
The sunrise from the crater is magnificent. Also the Seongsan Ilchulbong Peak surrounded by bright yellow colored canola flowers in the spring is truly a sight to behold.
Seopjikoji was the filming site of "Gingko Bed," "The Uprising," "One Thousand and One Nights" and other Korean TV dramas. Nearby attractions include Jeju Folk Village and Udo Island.