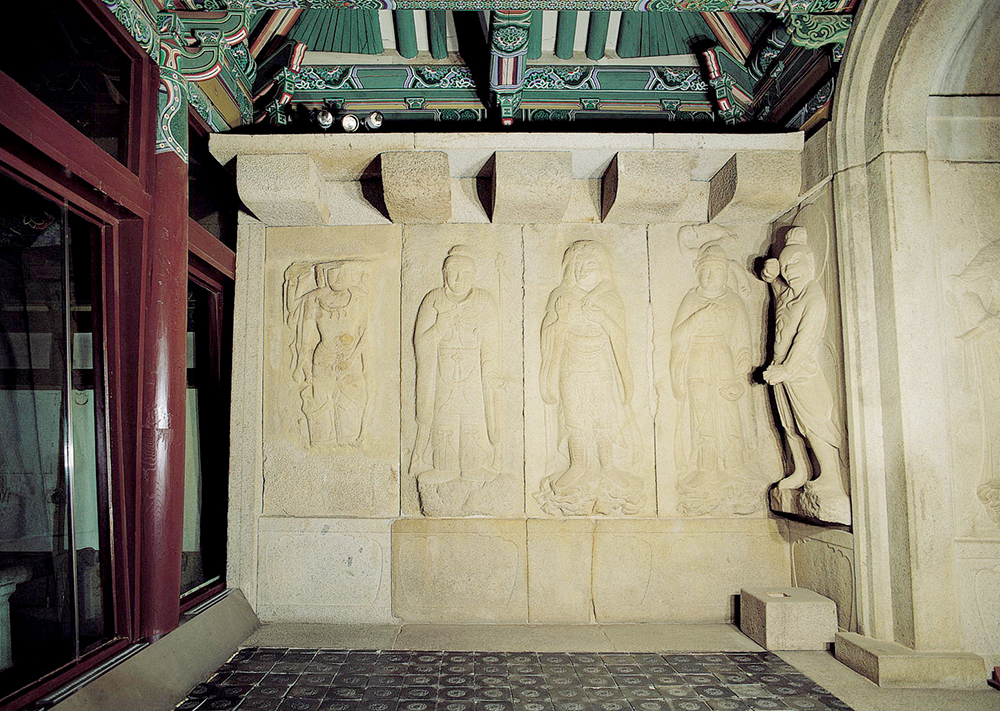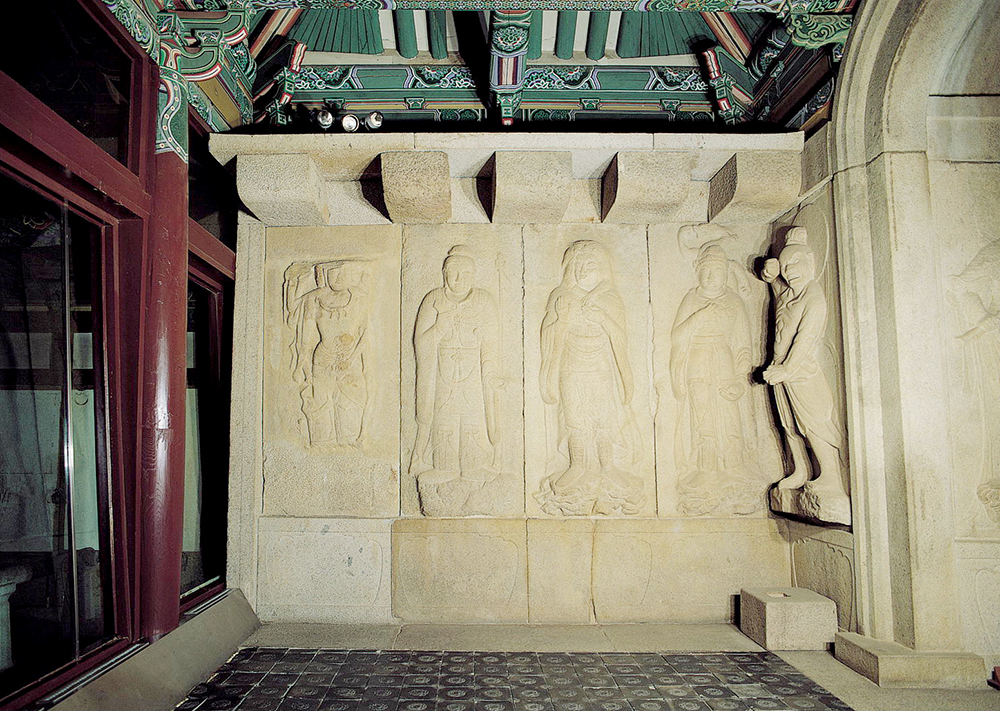 Seokguram, located on Tohamsan Mountain, is the representative stone temple of Korea. The official name of Seokguram, National Treasure No. 24, is Seokguram Seokgul. Designated as a World Cultural Heritage Site by UNESCO in 1995, it is an artificial stone temple made of granite. The construction was started by Kim Dae-Seong (700-774) in 751 during the reign of King Gyeong-Deok (742-765) of the Silla Kingdom (57 BC – AD 935) and it was finished twenty-four years later in 774, during the reign of King Hye-Gong (765-780).
Seokguram is known to have been built with Bulguksa Temple. According to the history book Samgukyusa of the Goryeo Dynasty (the country that unified the Korean peninsula at the end of the Silla Kingdom, 918-1392), Kim Dae-Seong had Bulguksa Temple built for his parents in his current life, and Seokguram Grotto for the parents of his former life.
Inside the round-shaped main hall are the Bonjon Statue, Bodhi-sattva and his disciples. The Bonjon figure wearing a generous smile is seated on the stage engraved with a lotus flower design. The rounded ceiling looks like a half-moon or a bow and has a lotus flower decorated cover on it. As the sunrise from this spot is quite beautiful, many people climb the mountain at daybreak.