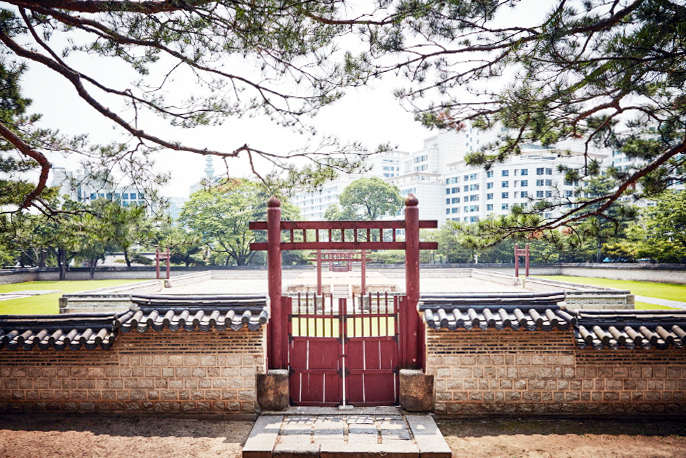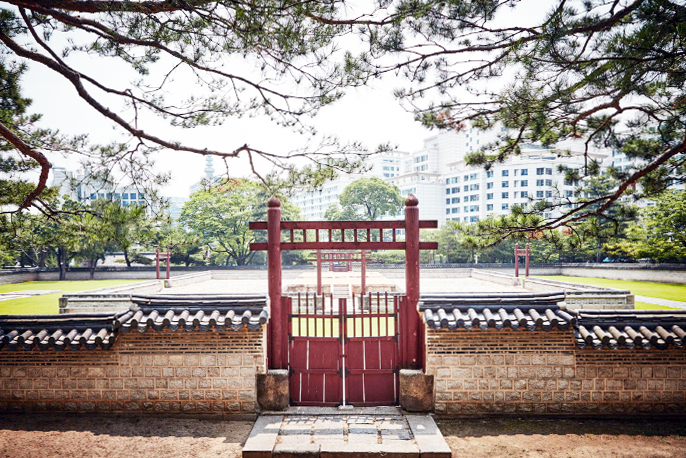 Sajik Park is one of the three most popular parks in Jongno-gu along with Tapgol Park and Samcheong Park. Located west of the Government Complex-Seoul on the southeastern foothills of Mt. Inwang, the park measures an impressive 188,710m².
The name of the park dates back to 1395 when Taejo Lee Sung-gye made the first Sajikdan (altar to the State deities) along with the Jongmyo Shrine (Royal Ancestral Shrine) at the center of the park. "Sa" refers to the deity of the earth while "jik" refers to the deity of the five grains. Rites wishing for a good harvest were held regularly at the Sajikdan. However, the area was not officially recognized as a park until 1922 under the Japanese colonial period.
In the park are several playgrounds, statues of Sin Saimdang, Hwanghakjeong, and Yi I (often referred to by his pen name 'Yulgok'), and the Municipal Children's Library. Dangun Shrine and Jongno Library are situated nearby. By following the path next to Sajik Park for approximately 5 minutes, travelers can reach the Mt. Inwang hiking path with relative ease.