How is the protocol service in Korea?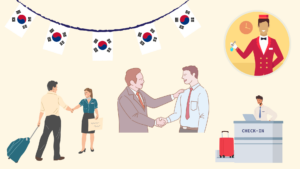 Korea is a nation with a vibrant and distinctive culture. It is a place that provides high-quality hospitality while tradition and modernity coexist. In Korean culture, etiquette service is crucial for commercial or official interactions. Also, customs and manners must be followed while hosting or attending formal gatherings or events. Besides, protocol service must establish an atmosphere of goodwill and comfort for the participants. While also demonstrating respect, honor, and hospitality to the visitors.
Our services
As a tourism company in South Korea, we understand the importance of protocol service in Korea. We offer top-notch protocol service to ensure our clients have a smooth and pleasant experience in Korea. Our protocol includes various services, including VIP meetings, vehicles, secretaries, and bodyguard services.
VIP meeting service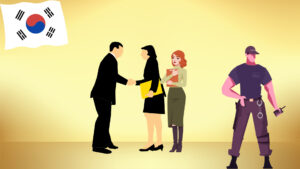 One of our most essential services is the VIP meeting service. We understand that VIPs require special attention and care. Therefore, we design VIP meeting services that ensure VIPs receive the best possible treatment in Korea. We have a team of experienced professionals trained to handle all aspects of VIP meetings. Whether arranging transportation, providing interpreters and translators, or making accommodations, we care for everything so our clients can focus on their business or official duties.
Other protocol services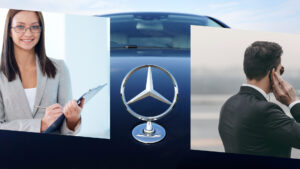 In addition to the VIP meeting service, we also offer other services such as vehicle rental, secretaries, and bodyguard services. We provide luxury cars for clients like Benz, Genesis, etc. Our vehicles are comfy and well-maintained, and our drivers are experienced and professional. We also offer secretaries fluent in multiple languages and can assist our clients with administrative tasks such as scheduling and logistics. Our bodyguard services are provided by trained professionals experienced in providing security to high-profile clients.
At our tourism company, we have experience working with a range of VIP clients, such as the Saudi royal family, mayors, members of the national assembly, cabinet members, CEOs, and other high-ranking officials. We understand each client's unique needs and requirements and strive to provide them with the best possible service.
Conclusion
In a nutshell, protocol service is essential to doing business or attending official events in Korea. As a tourism company in South Korea, we commit to providing our clients with the best possible protocol service. Whether you are a regular visitor or a VIP, we ensure you have a smooth and pleasant experience during your stay in Korea. Contact us today to experience the best of Korean hospitality.