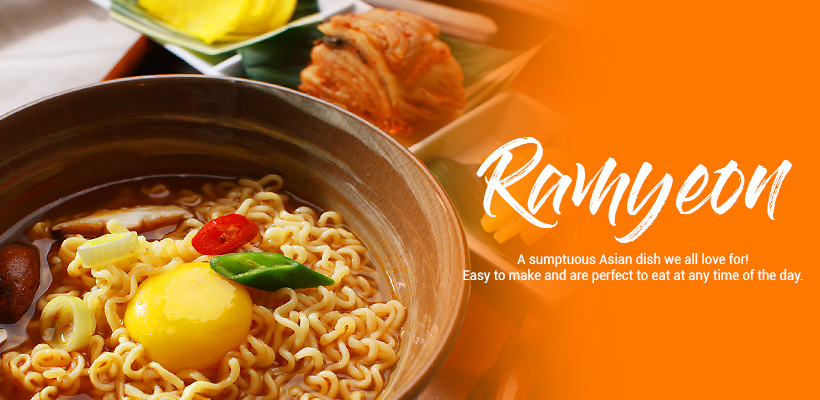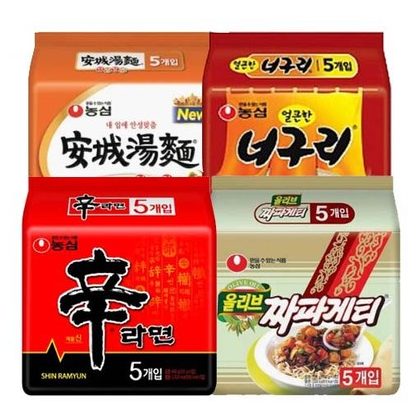 ⇑ Option A set
Shin Meal Noodle, Chapagetti Chajang Noodle,  Ansungtangmyun, Neoguri (4 types X 5 packs)/ Total 20 packs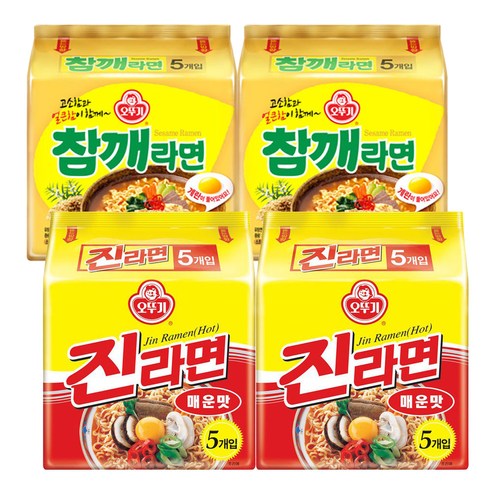 ⇑ Option B set
Jin Ramen (SPICY) X 2, Sesame Ramen X 2 (2 Types X 10 packs)/ Total 20 packs
Shin Meal Noodle, Chapagetti Chajang Noodle,  Ansungtangmyun, Neoguri (4 types X 5 packs)/ Total 20 packs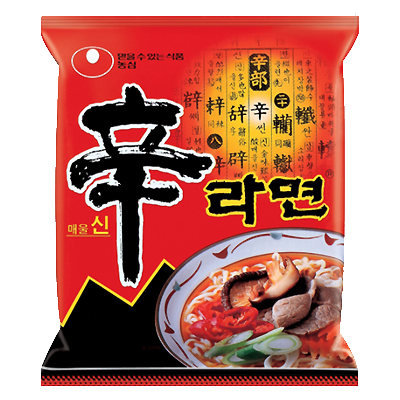 Spicy flavor loved by Koreans, representative ramyun of Korea!!!
Since its development in October 1986, Shin Ramyeon has been steadily loved until now. At present, there is an average 3 million sales of Shin Ramyeon each day, translating to about 25% of the total market for ramyeon in Korea.
It is recognized as having unprecedented great success in the market for ramyeon. Not only in Korea, the unique spicy flavor of Shin Ramyeon loved in 80 overseas countries, such as Japan, Hong Kong, Taiwan, and China.
The soft and chewy noodle combined with the spicy beef broth creates the perfect recipe that will please any palate. As soon as it was released on the market, Shin Ramyeon became an instant hit among consumers who especially liked bold flavors. You might be surprised by the level of spiciness at first, but the delicious mélange of flavors will soon have you crave for more. The excellent spicy flavor, cooked with beef, mushrooms, and carrots, was inspired by the world's finest peppers, and has become a typical flavor of Korea that soon became globally known.
2. Chapagetti Chajang Noodle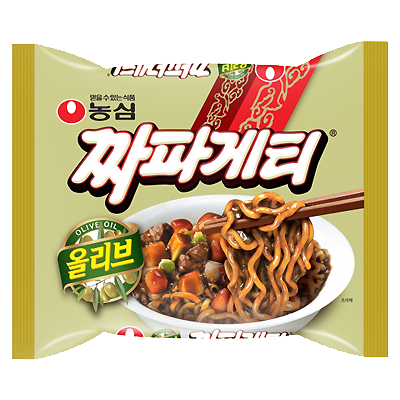 The first chajang noodles enjoyed conveniently at home. National special dish!!
No.1 Chajang ramyeon accounting for more than 90% of the market for Chajang ramyeon in Korea.
Enjoy delicious Chajang noodles in just 5 minutes. Traditional menu for eating out in Korea, Chajangmyeon is developed into more convenient Chapaghetti available anywhere and anytime. The advertisement catchphrase 'On Sunday, I am the chef for Chapaghetti' made Chapaghetti the Sunday lunch menu. Similar instant chajang noodles came and disappeared again and again.
However, Chapaghetti has been popular for 30 years from its release ranking in the Top 10 in the market for ramyeon.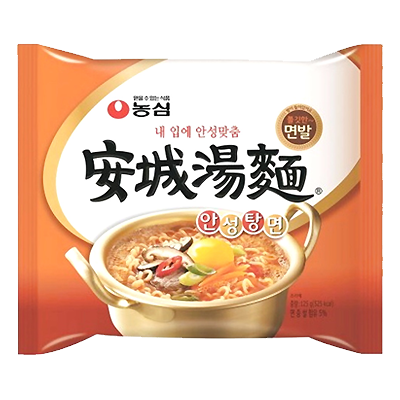 Extracted broth soup by boiling, pioneer of the age of noodle soup!!
'The soup tastes great, just the thing for my taste'. Famous as this phrase in Korea, Ansungtangmyun was developed with the proposal to realize the flavor of cabbage leaf soup enjoyed at old country markets.
The deep flavor extracted from beef bone and meat brings the original flavor of cabbage leaves together with soybean paste and chili powder. The thick broth soup and chewy thin noodles are beloved by Koreans. 'Ansung', the long-standing breadbasket, was also famous for its beef market so as named as 'Ansungmatsum' which means 'Ansung is fit for all'. Nongshim paid attention to the high recognition of Ansung by consumers and emphasized the local name and broth taste by using 'Ansung' in the product name.
The first soup concept ramyeon of deep broth soup set a new record of sales totaling KRW 4.1 billion in just three months from its release. In the next year 1984, its annual sales recorded over KRW 20 billion. As Ansungtangmyun became popular, 'Youngnam-tang', 'Honam-tang', 'Seoul-tang' and other imitation products were introduced disproving its popularity at that time.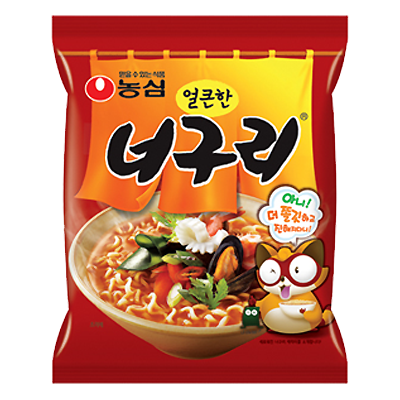 Neoguri is long-running brand of Nongshim which has been a favorite from its release in 1982. It features deep and clean broth and plump and al dente noodles. Chunks of Korean kelp became the unique characteristic of Neoguri adding taste and nutrition. The steady sales of Neoguri for more than 30 years are a result of the combination of spicy broth with warm udon which is well-sought in the winter. Neoguri is the first 'Udon' type ramyun resulting from Nongshim's know-how and long-time R&D.
At the time of its release, 'Udon' was not usually eaten at home, which made Neoguri so innovative. Neoguri set a new record by recording more than 2 billion won in sales in just two months and 15 billion won in the next year (1983). It has grown to be best-selling ramyeon with sales totaling more than 120 billion won per year.
Another secret of its long-standing popularity is its marketing strategy. Its catchphrase, translating to mean 'Chase the racoon', and 'Al dente~ plumpy~ Nongshim Neoguri,' in its CM song has been a winner from its date of release.
Recently by customer demand, Neoguri can now be conveniently enjoyed as cup noodles, 'Neoguri Cup' and 'Neoguri Big Bowl Noodle' were released and its market share is continuously growing even in the market for bowl ramyeon.
Jin Ramen (SPICY) X 2, Sesame Ramen X 2 (2 Types X 10 packs)/ Total 20 packs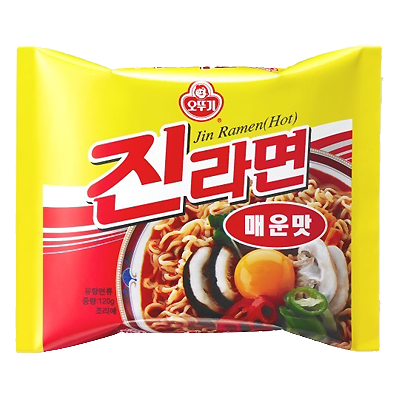 A harmony of chewy noodles, beef bone stock, and aged spicy taste provides a deep and rich experience.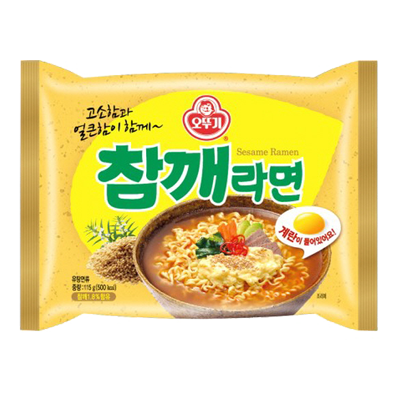 1. Chewy and soft noodles, adding sesame in the dough for a deeper taste.
2. A harmony of the colorful taste of large egg block, and rich & spicy soup.
3. Particles of seaweed, green onion, and laver only adds mores flavor.