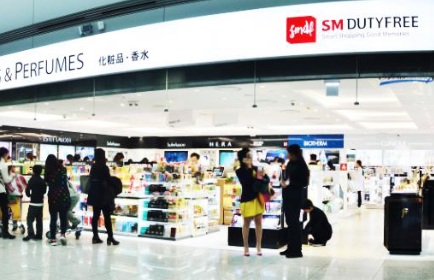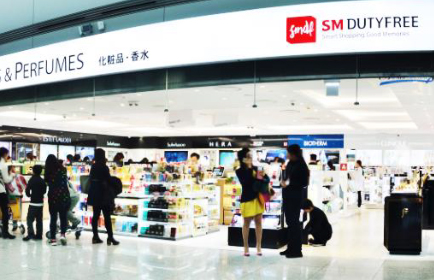 Create a new paradigm for duty free shopping in the Republic of Korea as a meeting of the K-Culture and Tour.
Not only all-time famous luxury brands But also 'Only one' Korean products with great quality and uniqueness.
Reasonable price and touching customer service

Concept of 'Smart Shopping, Good Memories'
SM Duty Free, created by Korea's leading travel agency Hana Tour, is the best shopping place for world travelers.
The branches are located in Seoul (Insa-dong). Online, Incheon Int'l Airport passenger terminal 1 and 2.
The shop which is the first Arrival floor duty free shop (Incheon Int'l Airport terminal 1) in Korea has been welcoming you since May 2019.
Seoul store in Insa-dong is paricularly convenient for tourists.
1. ₩ 10,000 CARD (ALL ITEMS) AVAILABLE IMMEDIATELY 
■ Where to Use
– Store in Terminal 1 12-24 GATE
– Store in Terminal 2 254-268 GATE
– Restricted use of some stores and items
■ How to use
– When paying more than $30, coupon is offered to the store with your passport. – Available for purchase of more than 2 cartons of regular cigarettes
■ Precautions for Use
– Use once a day during the period
– No other means of discounting can be duplicated
– Discount amount excluded from the list of beneficiaries of the appreciation
– e-cigarettes and 20% discount item usage excluded
– Cash exchange and non-trade
– Refunds and reissuances not possible when canceling a purchase
2. ₩ 75,000 GIFT COUPON
₩ 40,000 GIFT Coupon  (Over $500) 

₩ 20,000 GIFT Coupon  (Over $300) 

₩ 10,000 GIFT Coupon  (Over $200) 

₩ 5,000 GIFT Coupon  (Over $100)
※ Notice
· Use a coupon for each purchase amount when making payment /  · Cannot be combined with SM card and other gift cards / · Discounted amount is not subject to free gifts / · Some brands(i.e. tobacco, alcoholic beverages, etc.) and items discounted for over 30% are excluded / · Additional discount coupons that are already used cannot be re-issued and refunded when cancelling purchase / · Cannot be exchanged for cash or sold
3. FREE COUPON
Inflight slipper or 2 mask packs (Choose 1)
※ Event Location
· At Incheon Airport Information Desk / · T1: 12~24 GATE at East Wing Departures Area /· T2: 254~268 GATE at East Wing Departures Area / · Passport required / · Offering once a month per passport during the period, cannot be picked up by someone else / · Cannot be duplicated with other promotional events / · This offer may be terminated if out of stock
[NOTICE] The details of the events and benefits will always be different. Please refer to the link for details.   
– Link will be shown in download file once you book.  
Incheon Airport Terminal 1 (Departure) 
Cheong Kwan Jang / Foods / Electronics / Sunglasses / Fashion / Accessories / Jewerly /  Watches / Cosmetics / Perfumes / Liquor / Tobacco / IM shopping  
Incheon Airport Terminal 2 (Departure) 
Cosmetics / Perfumes /Cheong Kwan Jang / Liquor / Tobacco / Foods / Electronics / Fashion / Accessories / Souvenir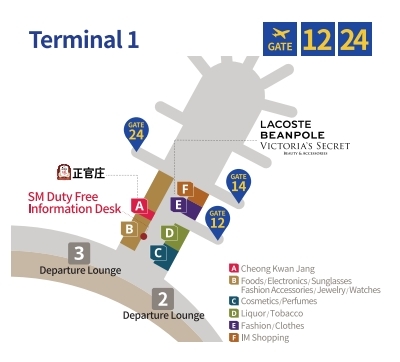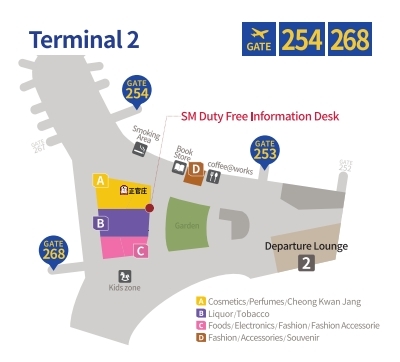 Address :  Incheon Airport T1,T2 , 271, Gonghang-ro, Jung-gu, Incheon, Republic of Korea
인천광역시 중구 운서동 2851
Subway :  (Airport Express)  Incheon Int'l Airport Terminal 1 , Incheon Int'l Airport Terminal 2 Station