Pine Needle Oil Concentrate  
' Pine Needle Oil Concentrate 100% '
Pine Needle Oil Concentrate has been proven for its safety and functionality and has been recognized from the Korean Food & Drug Administration for its ability to help keeping healthy blood sugar level.
Marvelous efficacy of pine needle

The volatile component in the pine needle has an excellent function of decomposing debris with no harm to the human body.
It has the ability to decompose Styrofoam, which is incorrodible in the air and underground even after hundreds of years.
It has the ability to excrete free oxygen radicals which cause various cancers.
See more details in Product details.
Why Pine needle oil Concentrate?

Pine needle oil concentrate can help to maintain healthy blood sugar level by improving blood circuit disorder. Pine needle oil concentrate is 200 times more effective than pine needle extract.
What is blood circuit disorder?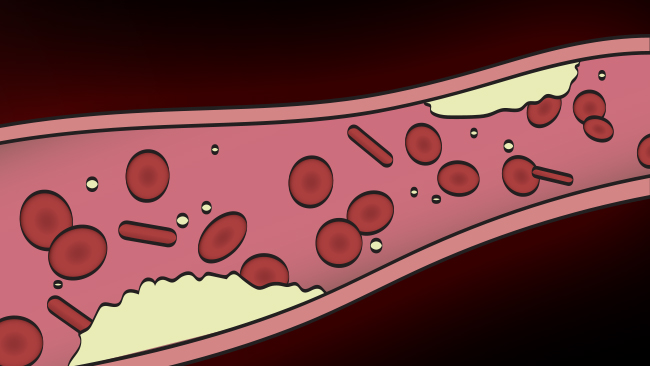 A circulatory disorder is any disorder or condition that affects the circulatory system. Circulatory disorders can arise from problems with the heart, blood vessels or the blood itself. Disorders of the circulatory system generally result in diminished flow of blood and oxygen supply to the tissues. Problems of the circulatory system are common and can be serious.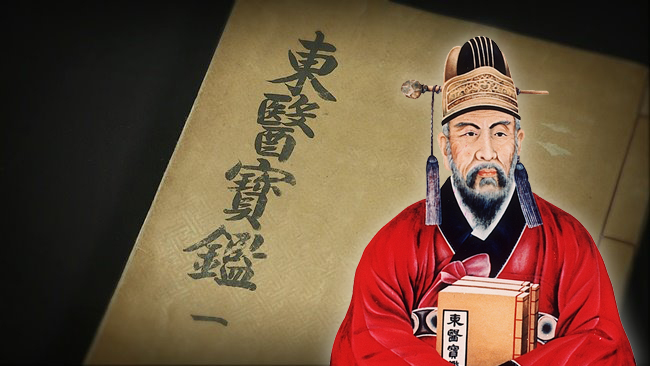 A famous Korean medical book called Dong-ui Bogam(東醫寶鑑) and 40 other Korean medical books clearly and consistently stated that pine needles can help preventing 190 diseases related to blood circuit disorder.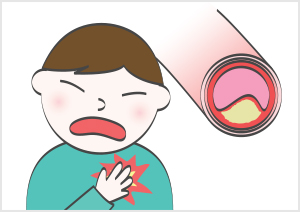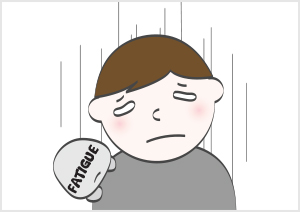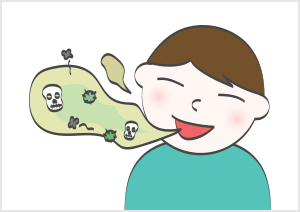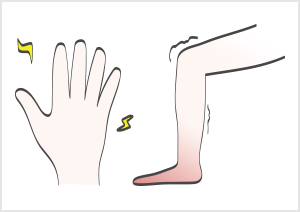 Person who are exhausted by physical and mental stress
Person who wish to activate body system and delay from aging
Person with excessive amount of cholesterol who wish to decrease amount of sugar in blood
Person with Chronic bronchitis or asthma
Person who wish to improve immune system
Person who wish to stop vomiting after drinking excessive alcohol
Person who wish to improve liver function
Person who wish to improve neuralgia, joint inflammation (rheumatism)
Person who wish to treat infertility
Person who suffers all kind of inflammation illness
Person who have heart imbalance and short of breath
Person who suffer from constipation
Person who are concerned about excessive weight
Person who suffer from leg and hand numbing
Person who has bad smell from mouth
Person who has blain, bump, freckle, spot, blackhead, rash etc
Person who already suffered from brain hemorrhage
Ladies who have trouble with late menstruation, fibroid, and severe menstruation pain
Person who get cakey makeup
Person who are concerned about hair loss
Person who suffer from Eczema and watery eczema (Need to massage at the painful spot of the body directly)
Person who suffer from Inflammation and tumor
How Pine needle oil concentrate is made

Pine needle oil is an essential oil obtained from distilled steam from drying and crushing pure pine needles. With 1 metric ton of pine needle, 350ml of oil concentrate can be extracted.
How can I trust if it is safe?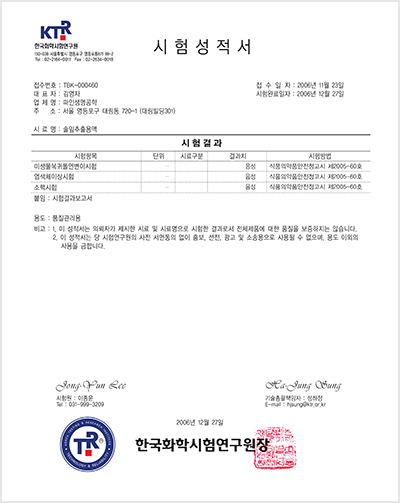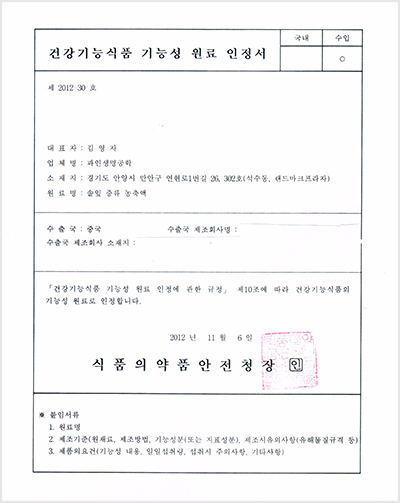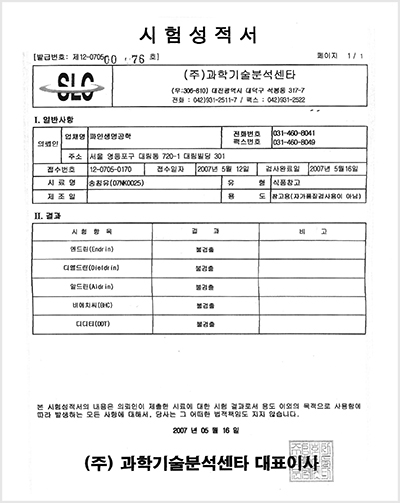 Pine needle oil concentrate is a safe dietary supplement approved by the KFDA (Korea Food and Drug Administration).
KFDA Individual Recognition-Type Materials Permission (No. 2007-8)
KFDA Health Functional Food Recognition (No. 2007-94)
Seoul National University Hospital has proved that pine needle oil concentration may have positive effect on lowering the blood sugar level. For people who have average blood sugar level, the test had little effect on lowering blood sugar. See the graph below: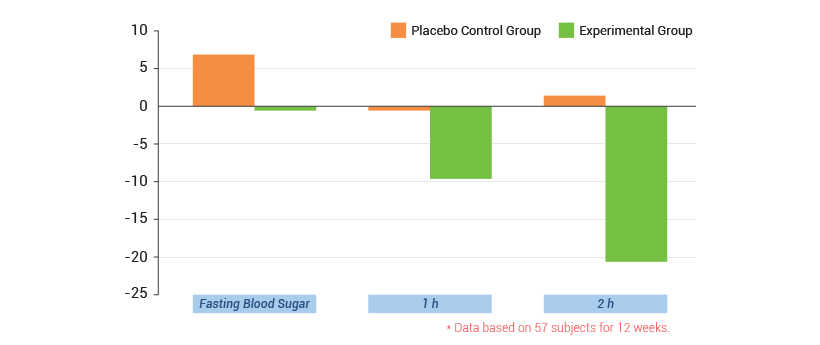 There is Herxheimer Reaction, which is a short-term detoxification reaction in the body. See more details in Product details.