Museums for food lovers !
Most Korean museums are in Seoul. There are a lot of types of museums like art, sports but also some about food. Food in Korea is way too unique, they have a lot of specialities like kimchi, tteokbokki, bibimbap, kimbap… Their food is so famous that they have a museum about it !
Kimchigan museum
Inaugurated in 1986 Kimchigan museum is about a traditional korean food which is Kimchi. Kimchi is a famous korean food and was designated as UNESCO intangible Cultural Heritage of Humanity. In 2015 the museum was designated as one of the world's top 11 food museums by CNN. Obviously this museum talks about kimchi but also gimchang which is the process of making kimchi.
During your visit you can learn about the history of this famous dish and also learn about the regional variety kimchi. To make your experience more memorable the museum offers you a lot of types of activities such as making kimchi on your own, tasting kimchi and also cooking class.
English address: 35-4, Insadong-gil, Jongno-gu, Seoul
Korean address: 서울특별시 종로구 인사동길 35-4
Opening hours: from Tuesday to Sunday from 10am to 6pm
Entrance price:
Less than 3 years : free
3 years ~ 7 years: 2 000 won ($1,50)
8 years ~ 18 years: 3 000 won ($2,25)
+ 19 years : 5 000 won ($3,75)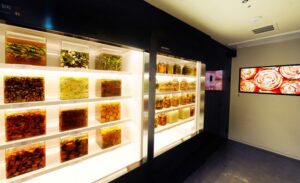 Tteok museum
In this museum visitors can see the old kitchen life through almost 3 000 items of collections. You can also learn many ways for making tteok according to the special date, recipe and different era. Tteok is a famous food in Korea which is basically rice cake. Also after visiting the museum you can make and eat your own tteok. Make a reservation and experiment the wisdom of ancestors generation thanks to these exhibiton.
English address: 71, Donhwamun-ro, Jongno-gu, Seoul
Korean address: 서울특별시 종로구 돈화문로 71
Opening hours: Monday to Saturday from 10am to 6pm
Entrance price:
Children: 2 000 won ($1,50)
Adults: 3 000 won ($2,25)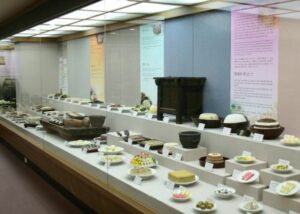 By Amelia STALIN