If you are a fan of Korean dramas, you have surely noticed that coffee is omnipresent. Whether it's a place to shoot a scene, or directly the actors drinking iced americanos, coffee is an integral part of Korean life. Let's take a look at the success of this little brown bean in the land of the morning calm.
Korea is a very hard working country, employees have to be on their toes all the time, that's why coffee is their best friend.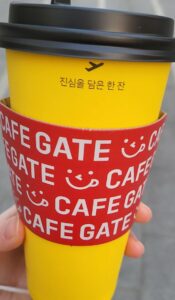 Koreans are big consumers of coffee, in fact, they consume an average of 353 cups per year, more than double the world average, as well as an average of 12.3 cups of coffee per month, which is, let's admit it, impressive. In fact, for the first time, the 1,000 billion won mark has been exceeded in coffee imports, which is 823 million dollars. Their favourite coffee? Iced americano, simply because it can be drunk very quickly and gives the energy to work more efficiently. Personally, I became like that during my internship, I needed energy so I rose my coffee consumption.
If you are traveling, here are the places where you can find a good coffee.
First, in a coffee shop of course. With more than 100,000 cafés in the country, you are sure to find something you like. You will have the choice between two kinds of coffee.
Coffee chains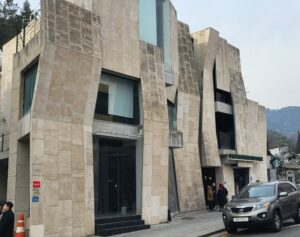 The coffee chains such as Starbucks whose sale of iced drinks represents 76% of the total sales of the brand, including 54% of sales of iced americanos just in January, Hollys Coffee, The Coffee Bean & Tea Leaf … They are very appreciated by the Korean employees who do not have time to sit down to drink.
Traditionals coffee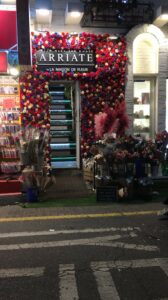 Or the traditional themed coffee shops with specific and different decorations that makes each coffee unique. Like for example the famous flower cafe Arriate Cafe, present in Hongdae, where you can take a picture of yourself with a beautiful flower background or buy flowers with your coffee.
Coffee pets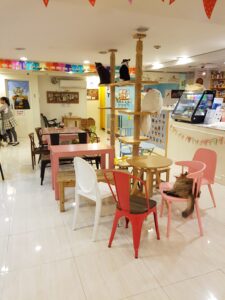 If you like pets, you can also drink a coffee with them ! Dog, cats or even racoons, come drink with your favourite animal and pet them !
Convenience store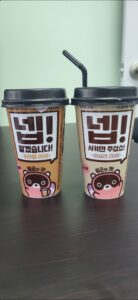 If you don't have the money for any of these choices, don't worry, you can also find good coffees in convenience stores! When I say they have everything, I was not kidding. The stores offer a wide variety of cold brew coffees to drink, from lattes to americanos, you're sure to find your favorite. Personally, I don't really like coffee but I love latte and caramel macchiato.
Cafés open 24 hours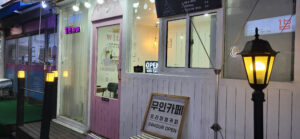 Last but not least, if you don't have the time or the envy to buy a coffee in a supermarket, there are cafés open 24 hours a day. The particularity of these cafés? There are simply no cashiers. The concept is simple, you enter, you order, you are served and enjoy! Be careful, if you feel like leaving without paying, you should know that there are surveillance cameras and that the police will find you very quickly.
I hope this article will make you thirsty!
See you next week!
Ambre
Sources :
https://www.france24.com/fr/info-en-continu/20230210-un-caf%C3%A9-si-froid-qu-il-r%C3%A9chauffe-l-amour-de-la-cor%C3%A9e-du-sud-pour-l-americano-glac%C3%A9
http://heol-cafe.com/index.php/2017/06/14/cafe-et-coffee-shop-obsession-coreenne/#:~:text=Voici%20une%20liste%20non%2Dexhaustive,Droptop%2C%20Mango%20Six%2CDal.
https://fr.yna.co.kr/view/AFR20220321001500884
https://bruleriesfaro.com/blogs/news/decouvrir-la-coree-du-sud-un-cafe-a-la-fois#:~:text=Avec%20plus%20de%20100%20000,consommation%20de%20caf%C3%A9%20au%20monde.