Whether you are traveling or studying in Korea, a SIM card that enables internet access and phone calls is an absolute necessity, right?
Today, I would like to recommend a service that any student studying in Korea would be familiar with, "Chingu mobile" (친구통신). Not only is their internet speed fast, but their prices are also very affordable.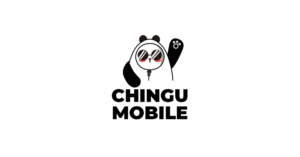 Chingu mobile Korean SIM card plan:
Carrier: SKT/KT/LG+ (randomly assigned)
Calls: Unlimited calls to Korean phone numbers (including 010 numbers)
Data: High-speed internet up to 300MB per month, then throttled to 3Mbps/second unlimited data usage (ignore the usage message)
Note: Only the 90-day plan can be extended (contact Chingu Mobile for an extension)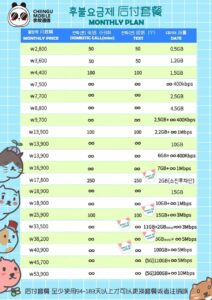 Here are some reasons why Chingu Mobile's Korean SIM card comes highly recommended:
Customers can enjoy the cheapest prices with plans available for 30, 60, and 90 days. Customers can activate the SIM card using a passport, which makes the process simple and convenient.

The SIM card is also suitable for real-name verification when applying for a long-term visa in Korea, making it an excellent option for those studying or working in the country.

Chingu Mobile Korean has multiple store locations situated near major university campuses in Seoul and also provides delivery to domestic addresses in Korea for added convenience.

The staff can communicate in Chinese, and each store has a WeChat account for easy online communication. Customers can contact Familiar Communication through WeChat to extend the validity of their 90-day plan.
Contact information for Chingu mobile Korean SIM card:
Kakao Channel: Chingumoblie (not Kakao ID, but Kakao Channel)

Korean address pick-up:
Choosing to pick up the SIM card at a Korean address requires an additional payment of KRW 6,000 (already included in the system).

In the "contact phone number for delivery" field of the reservation information, please provide the phone number of a Korean friend for ease of delivery. Chingu mobile will also call that number if they need to contact you.

The activation and delivery of the SIM card will take place one day prior to the reserved date, but there is a possibility of delays occurring due to the postal service.

Be sure to provide the complete Korean address, including the floor and room number (e.g. 907, Taeyang Castle, 83-1, Munrae-dong 3-ga, Yeongdeungpo-gu, Seoul)
SIM Card Pick-up Locations:
Seoul Downtown Stores
Hours: 11:00 to 19:30, closed on Sundays
Hongdae Store: 2F, 101, Hongik-ro 10, Mapo-gu, Seoul
Sinchon Store: 62, Ewhayeodae-gil, Seodaemun-gu, Seoul
Korea University Store: 31, Achasan-ro 30-gil, Gwangjin-gu, Seoul
Hwihwa Store: 8-1, Seonggyungwan-ro, Jongno-gu, Seoul
Kyunghee University Store: 4, Kyungheedae-ro, Dongdaemun-gu, Seoul
Chung-Ang University Store: 97, Heukseok-ro, Dongjak-gu, Seoul
Korea University Store: 104, Koryeodae-ro, Seongbuk-gu, Seoul
Incheon Airport Store: 
Terminal 1: Bookstore near Gate 7 on the 1st floor
Terminal 2: Bookstore near D counter on the 3rd floor
Hours: 07:00 to 21:00, closed on Sundays