Do you agree that Seoul is not a suitable place for solo dining?
Introduction
Ten years ago, it was difficult to dine alone in Seoul due to cultural norms and restaurant policies. However, times have changed, and now there are many solo-friendly restaurants in the city. In this article, we will explore popular restaurants in different tourist areas where
solo dining
 is possible, starting with Hongdae. We'll recommend places for a comfortable meal without feeling awkward, even if you're dining solo.
Solo Dining Restaurants to Try in Hongdae
1. Hongojib
They are no longer traditional communal dining experiences but are rather following the increasingly popular trend of "honbap", or solo dining. Patrons dine at counters instead of round tables, and the dishes are not served family-style – every diner has their own condiments, utensils, and personal grill.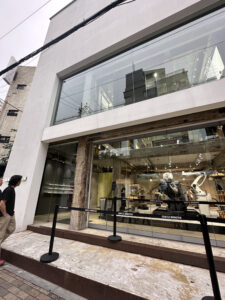 Hongojib's menu offers pork, beef, and chicken, covering all types of meat, and provides the option to order set menus or individual dishes. The selection is complete with a variety of styles to choose from.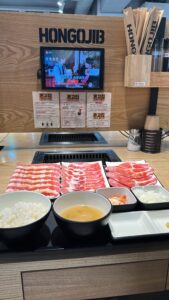 Customers can use a tablet computer to place and pay for their orders, and the food along with various traditional side dishes, known as Banchan, are served within a few minutes. The staff will also give guidance on how to pair the sauces with the food for optimal flavor and provide advice on important considerations to keep in mind before placing an order.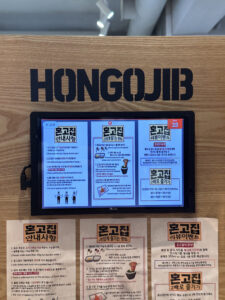 Address: 1 Donggyo-ro 30-gil, Mapo-gu, Seoul
2. Saemaeulsikdang
If you're looking for affordable Korean barbecue, you might want to check out Sinchon Sikdang, a restaurant with high value for money.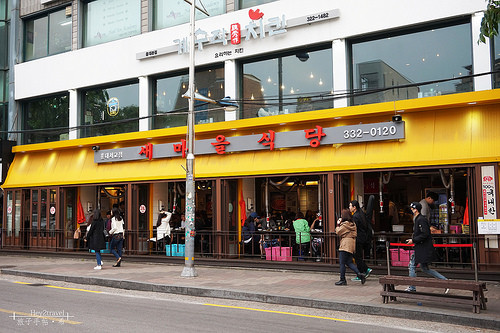 It is open 24 hours a day, but the opening hours for each branch may vary, so be sure to check before you go. Even if you don't speak Korean, don't worry because they offer a Chinese menu as well. The cheapest option is the pork belly, which starts at 8,000 won. You can order several portions without breaking the bank.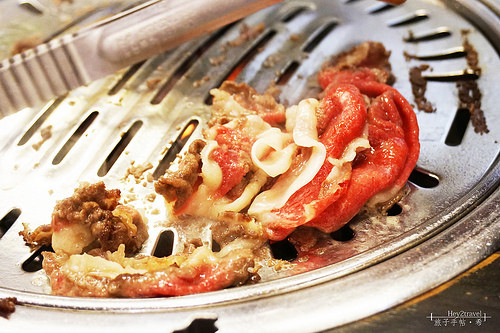 However, Ashi highly recommends the crispy and flavorful seasoned pork skin, which is a must-try for solo diners (lol). In addition, the pork belly kimchi soup rice is also a signature dish, priced at 6,500 won.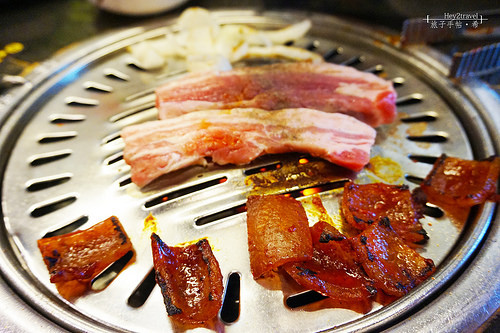 Address: 331-18, Xi-gyo-dong, Mapo-gu, Seoul
Phone: 02-332-0120
Hours: 24/7
Access: About 4 minutes walk from Exit 8 of Hongdae Entrance Station.
Conclusion 
Nowadays, with these restaurants available in Korea, it is much more convenient, and tourists no longer need to worry about finding restaurants where they can dine alone while traveling in Korea!