5 Essential Tips and Tricks before visiting South Korea
In today's article, we will cover important tips and tricks for 1st-time visitors to South Korea, the land of Kpop, Kdrama, and amazing food. After spending 3 months in this beautiful country, we've gathered about 10 tips to know before traveling to Asia and South Korea in particular. The following pieces of advice are designed to give you a cultural rundown and learn basic know-how to make your trip easier.
First and foremost, learn the language, even just reading!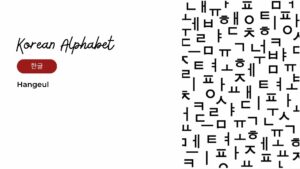 It is common knowledge that English isn't everyone's mother tongue. Koreans are no exception to the rule, on average, and if you remain in the bigger cities such as Seoul or Busan, you won't have much trouble getting by with English and gestures. However, it'll overall make your life so much easier to at least be able to read Korean as many locals are still too shy to speak English around foreigners.
Hangeul (Korean alphabet) is famously the easiest alphabet to learn, especially compared to Japanese or Chinese, so do yourself a favor and learn the basics such as: hello, goodbye, excuse me, please, sorry and number system, etc before coming. Otherwise, we would suggest you download the translation mobile app Papago, commonly used here as a replacement for Google Translate!
Speaking of mobile apps, download the Korean equivalent!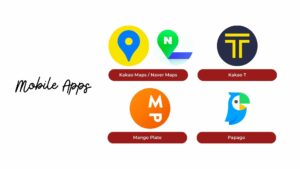 It was a first for us, traveling somewhere where Google Maps was little to no relevant but South Korea is the land of all exceptions. This country uses an entirely different set of mobile apps on the regular, so it can come quite handy to download them before coming. As mentioned above, Koreans don't use Google Translate, but Papago to translate in another language. Other equivalents :
Naver Map or Kakao Map for Google Maps. Either one works as efficiently and we'll even provide you with the locations' addresses both in English and Korean.
Kakao T for taxi calling app like Uber. They provide multiple options to pay: Credit/Debit card, Mobile phone, Paypal, or Kakao T Point.
Mango Plate for restaurant reservations. Koreans are fond of reviewing everything so I'd recommend going to restaurants with the most AND highest reviews.
Kakao Talk for chatting apps like WhatsApp. Used for everything from chatting, and making reservations on the spot, to ordering online. This is a real all-rounder app to get.
The transport system is safe and efficient + TMoney card is your best friend!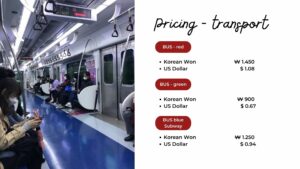 From buses to the subway, you have plenty of carless options to explore the city and its surroundings. The basic fare for one-way is 1250 KRW which is 0,93 USD, but depending on the types of transportation you use and the distance, the price can go higher. There are 3 main buses in Seoul, Red the most expensive one, Blue the most common, and Green the cheaper one (900KRW = 0,67USD). In the smallest cities, buses are the only option as there's no subway.
In Korea, there is no monthly or weekly plan hence the necessity to get a Tmoney Card. Used to pay for travel, it is sold everywhere and easily topped off with cash in station or convenience store.
Food is cheap but veggie options are hard to find!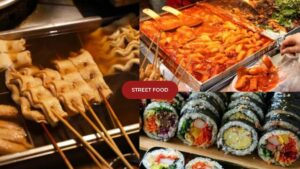 Compared to the Western world, Asia is known to have very affordable and delicious food options. True! A meal in a local restaurant in Seoul can go anywhere between 5 to 10 KRW (3,75 to 7,50 USD). Street food is even cheaper and a must-try, with a lot of options under the 2 KRW (1,50 USD) mark!
Everyone also eats at convenience stores which is also a good alternative for travelers on a budget! A convenience store in Korea doesn't only provide spots to sit, but also microwaves, warm water, and chargers. It is almost as luxurious as going to a restaurant. Most of them stay open until late at night to provide for emergencies or simple night cravings.
Disclaimer: However, for solo travelers, something to note is that some places like Korean barbecues often require a minimum of 2 servings. It is also South Korean food is heavily meat-based hence vegetarian/vegan tourists might struggle to find good options for them. I'd recommend making your research beforehand!
Data is expensive but WI-FI is everywhere!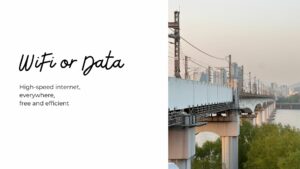 Something South Korea is known for is not being cheap on mobile phone plans. There are many options to get a Korean SIM card but few are under 50 USD for a monthly plan. To get the cheap deals, you'd need an Alien resident card. However, the good news is amazing free WI-FI is available around everywhere in the country. Every subway station has internet hotspots and it could be an option for short-term visitors!
Written by Laura VALLEX