Innisfree is one of the most popular k-beauty brands, thanks to its eco-friendly and natural products ethos.
Even if I'm no longer a huge Korean cosmetics consumer,
I'm still interested by peripheral services that those brands can offer.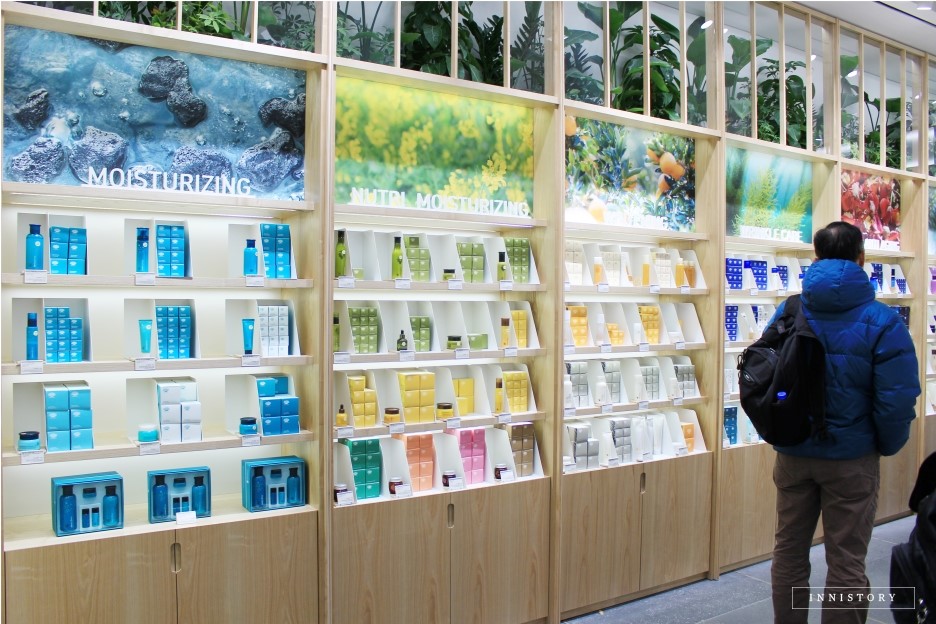 When I learned about Innisfree flagship store in Myeongdong, the most famous Seoul shopping district,
and read a lot of blog's review about it, I couldn't help myself to go there.
And that's what I did!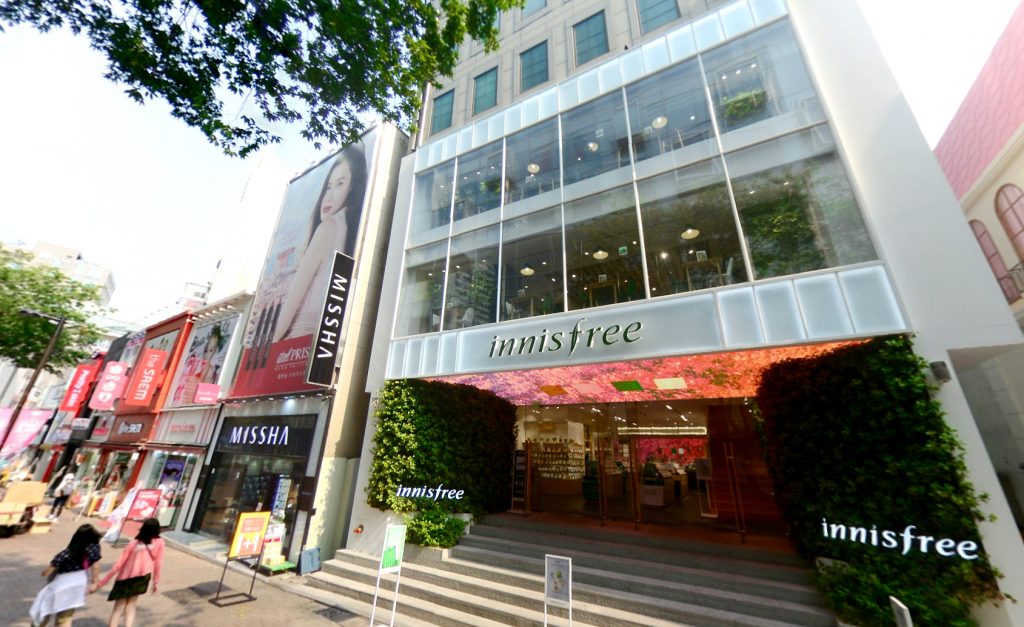 Upon arriving at the store, I was wondering how many times I passed without realizing it.
In fact the store is quite normal from the outside: the first floor is simply a cosmetic store and above that a coffee shop.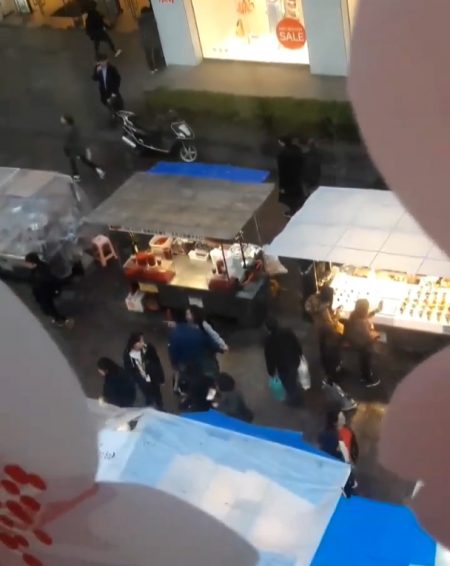 Moreover, it's located in one of the busiest streets of the district,
surrounding by neon lights and even more distracting, all those street food carts.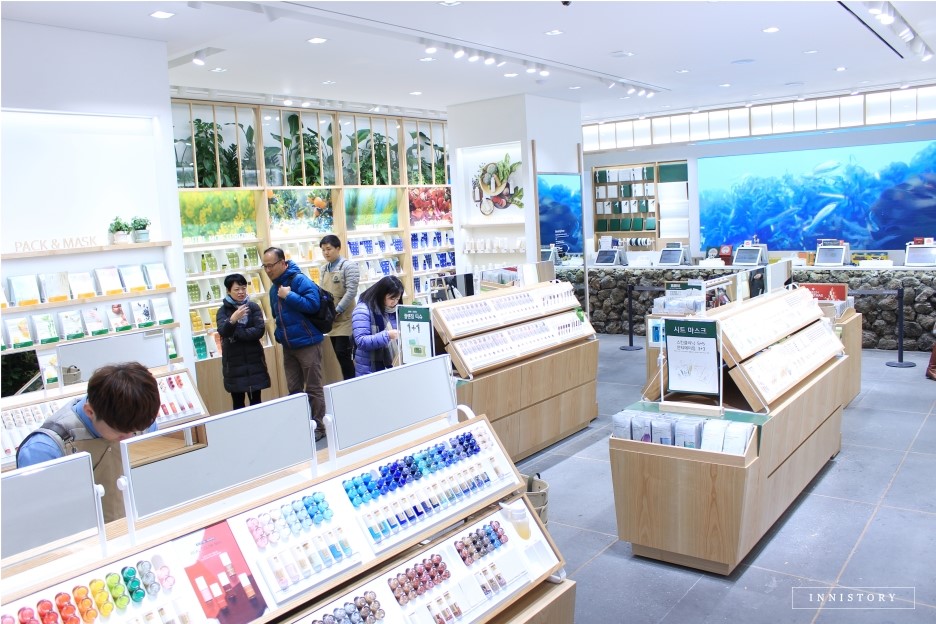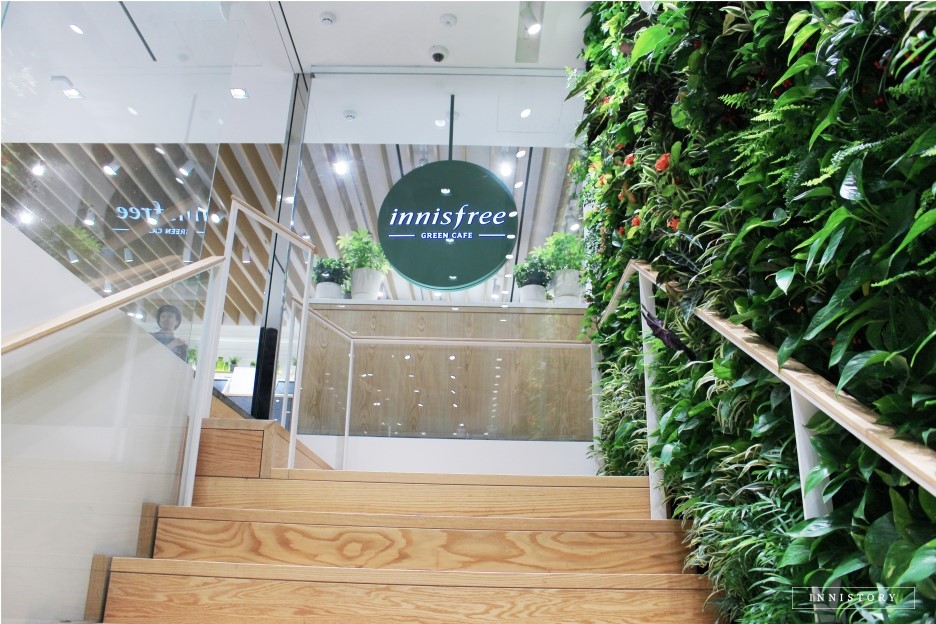 But since the moment we get to the stairs, after a quick look at the first floor products,
my friends and I were surprised to find a green wall indicating to go up.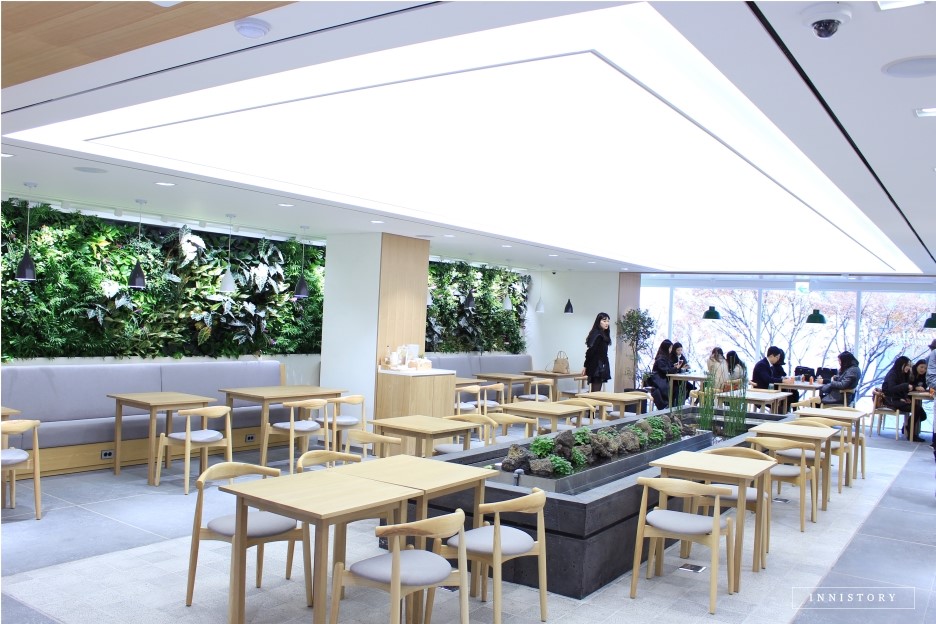 Arriving on the second floor, we found the Innisfree's Green café,
which makes sense with the brand's ethos: a large and clear space, in which every single element seems to fit in this place.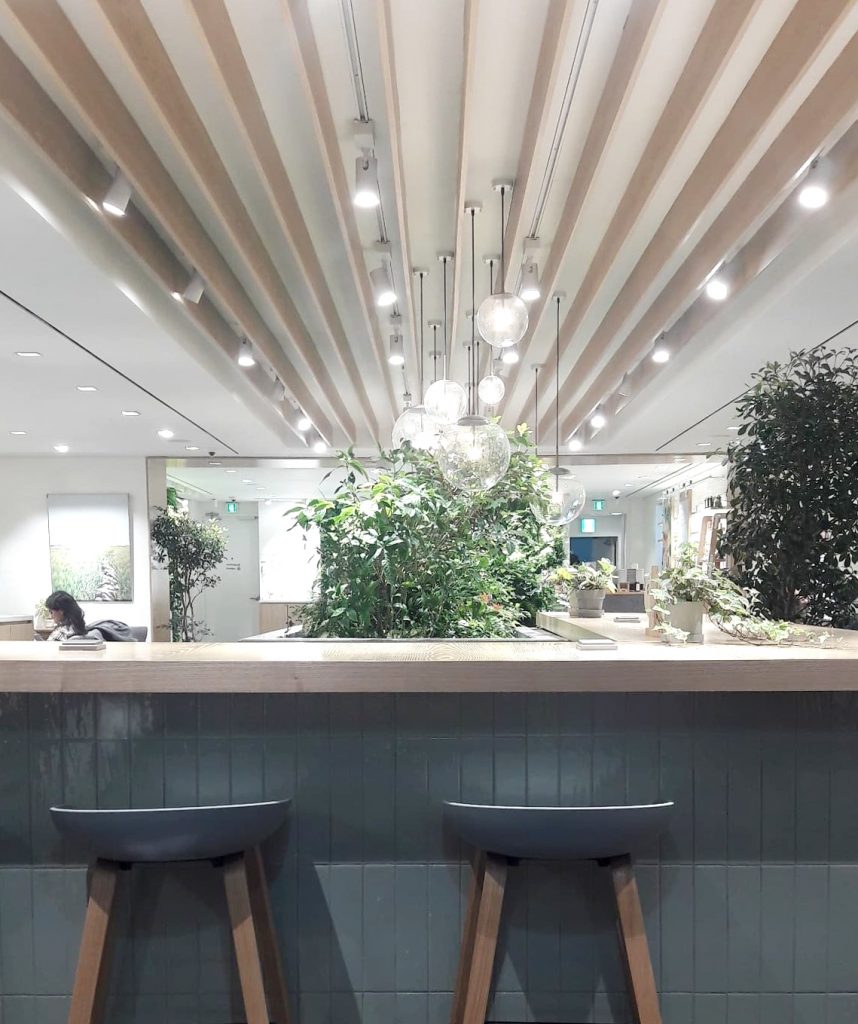 After a moment of observation to the central island made with plants and to Green cafe's organic drinks and deserts,
my friends and I decided to go to the 3rd floor, near the window,
so that we could enjoy the view of the busy street.
It was the first time at Green cafe for me and also for my friends
and what we thought about this place is this feeling to be out of the world.
We almost forgot that we were in one of the busiest streets of Myeongdong and we had to go for some shopping.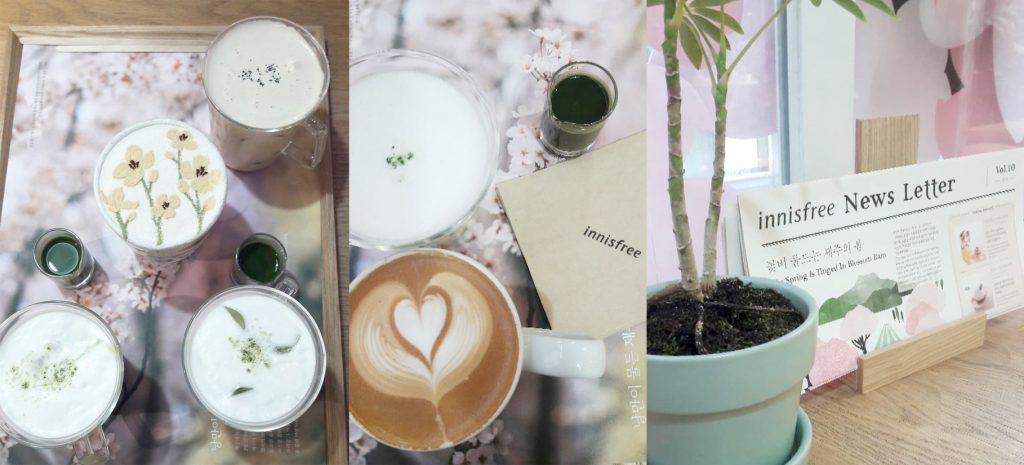 After a long time talking about nothing and everything all at once
and taking a lot of pictures of this instagrammable place, we had to leave and go home.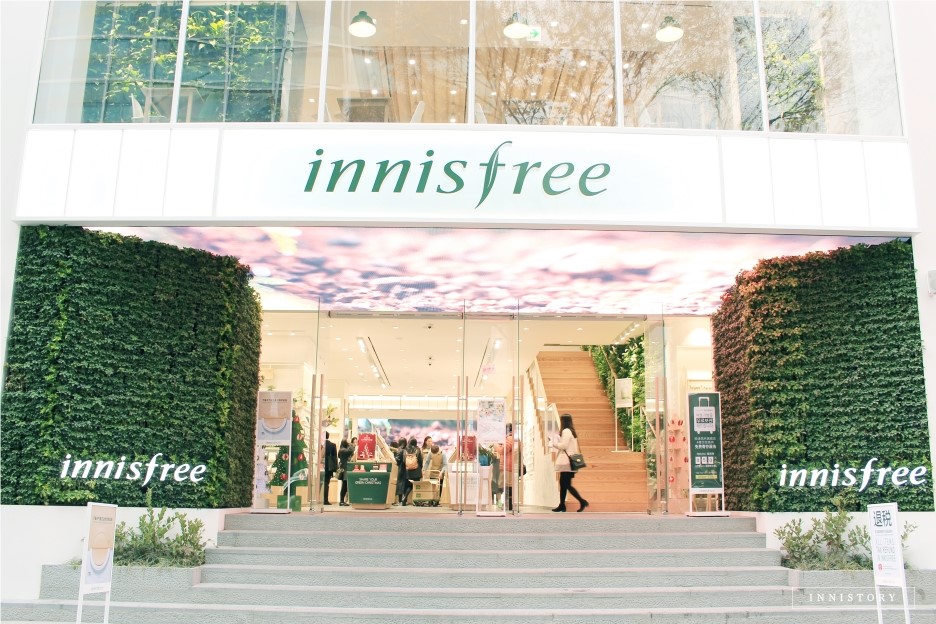 Back to reality, to the lights and shop's music, most of the time to loud,
to the street food smells and the crowd … But all of this seemed less aggressive after we left this out of time coffee.
So now you know, when you feel overwhelmed
or when Sting is starting to sing that you are an alien, a legal alien, a foreigner in Seoul,
you can find refuge to Innisfree's Green cafe.