Incheon Airport – Seoul Transportation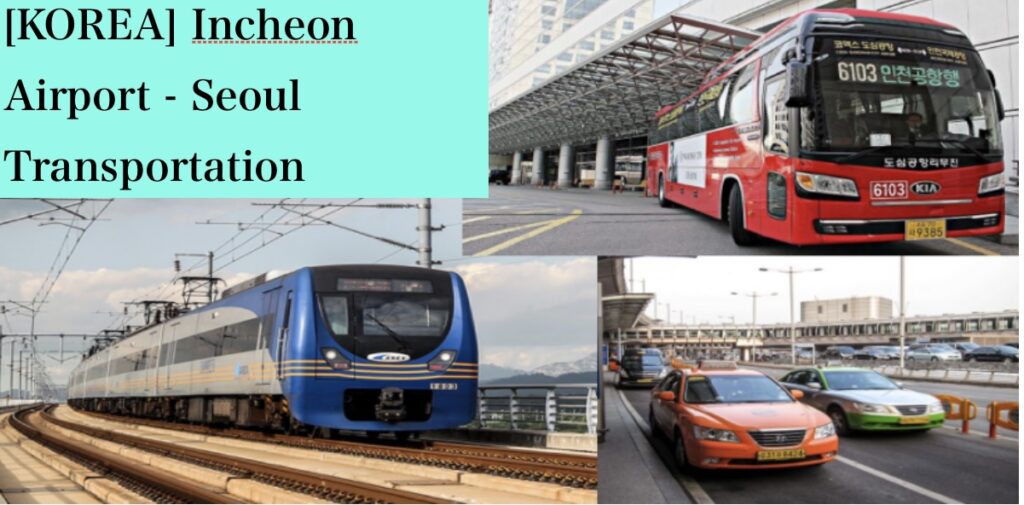 There are serval different ways to travel from Incheon Airport to downtown Seoul. Their fees and operation times are diverse, you could choose the one suits you most according to your arrival time, destination, and budget. The options are Airport Railroad Express (AREX), Seoul Metropolitan Subway, airport limousine buses, and taxis.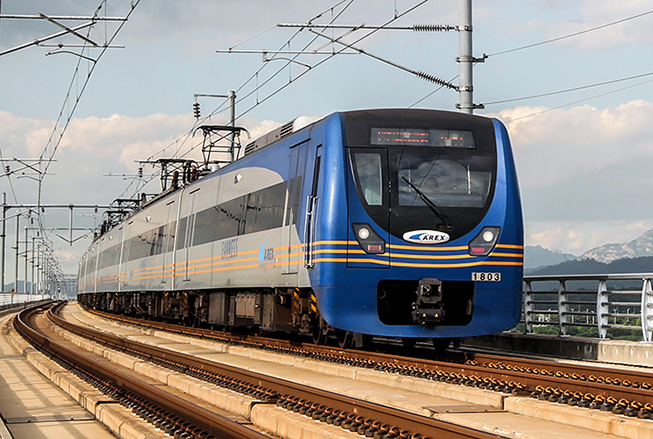 1. Airport Railroad Express (AREX)
There are two types of trains that operate the Express Train, running from Incheon International Airport Terminal 1 and Terminal 2 directly to Seoul Station; and the All Stop Train that stops 13 subway stations along the way from Incheon International Airport to Seoul Station. The first Express Train from Terminal 2 starts at 05:15 and the last train ends at 22:40. It costs around 50 minutes to Seoul Station. For All Stop Train, the first train from Terminal 2 starts at 05:18 and ends at 23:32. It cost around 70 minutes to arrive at Seoul Station. The AREX fare is relatively cheapest in the 3 ways: for Express Train, 9000 won for adults and 7000 won for children; All Stop Train is around 5000 won per person.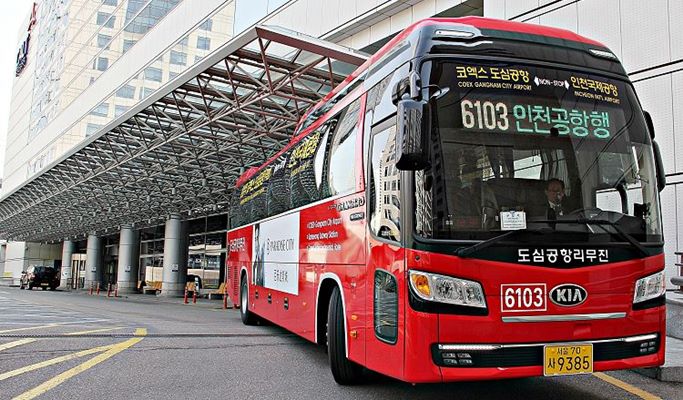 2. Airport Bus
Airport buses operates from Incheon International Airport to serval areas of Seoul. You can purchase tickets from their ticket booth located outside the 1F Arrival Hall of both terminal 1 and 2. You could get detailed information on bus route and bus stops here as well. There are two types of airport buses: deluxe and standard. Deluxe type operates on non-stop and shortened routes to major destinations and hotels. The bus is equipped with combatable seats with more space. Standard bus tends to be a little bit crowded with more seats and more stops. Their fare differs depending on route and destinations.
Below are some major used routes
Arriving at

Bus No.
First  Bus
Last Bus

          Myeongdong

              Station 

6001

04:50

22:40

6015

05:35

22:50

Seoul Station

6001

04:50

22:40

6702

05:00

18:20

Hongdae

6002

05:45

23:20

Sinchon

6002

05:45

23:20

6011

04:20

21:00

Itaewon

6702

05:00

18:20
There are serval night bus that operates in the nighttime as well. 
| | | | |
| --- | --- | --- | --- |
| Arriving at | Bus No. | First Bus | Last Bus |
| Gangnam Station | N6000 | 23:50 | 04:10 |
| Seoul Station | N6001 | 00:15 | 04:10 |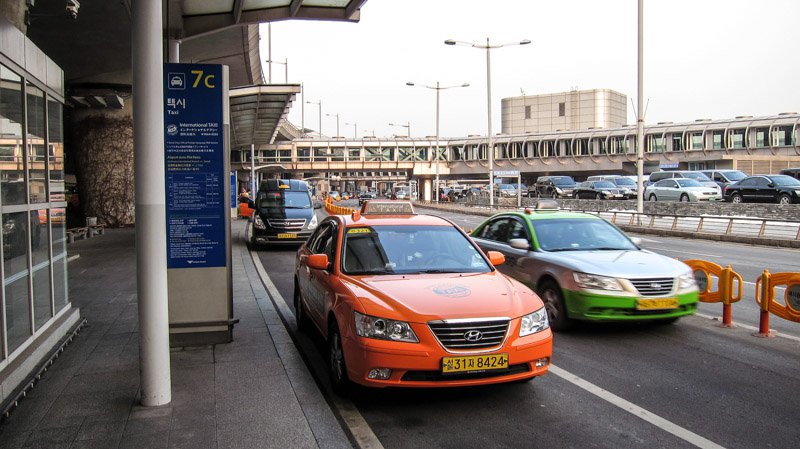 3. Taxi
You could take a taxi from the airport at the taxi stands located outside the Arrival Hall of both terminals. You could choose between regular, deluxe, or jumbo taxi. If you wish to communicate in English, Japanese, or Chinese with the driver, you could choose an international taxi. The fare varies depends on the different types of taxis: Regular taxi fare begins at 3,800 won with a 20% increased charge from the base fare at nighttime (24:00-04:00); Deluxe and jumbo taxis' base fare begins at 6,500 won, with no additional nighttime charge; international taxis' fares are fixed regarding region with regular taxi fares ranging 65,000 ~ 90,000 won, and deluxe and jumbo taxis running 95,000 ~ 130,000 won.
Additionally, if you have a large amount of cargo, you could call a van. Van can be used for up to 5 people with a limited 20kg of cargo each. It costs around 70,000 ~ 80,000 won to Seoul. Their information counter is located at Gate 13 of Terminal 1 Arrivals Hall (1F).