Did you know you can get tax refund in South Korea ?
Like in a lot of country, it's possible to get a tax refund before leaving the country.
As a important shopping country, South Korea could not be an exception to this worldwide phenomen.
Here is how it works in the country.
Who is eligible ?
Foreigners who stay less than 6 months  and Koreans who live less than 3 months in Korea can ask for this kind of thing.
There is 2 ways to get a tax refund : immediate (free tax) or at the end of your journey.
Tax Free
The immediate tax or tax free is simpler than the other one. The tax will be deduced directly so you won't pay any tax. To get this refund, the amount of your purchase has to be between 30,000 won.
\ and 300,000\ . Moreover, the limit for a journey is 1,000,000 won, after this, you won't be able to benefit from any tax refund. The only thing you will have to do bring while buying will be your passport.
The Tax free is closed to the Duty Free but meanwhile it looks similar, prices of Duty free products are already without taxes.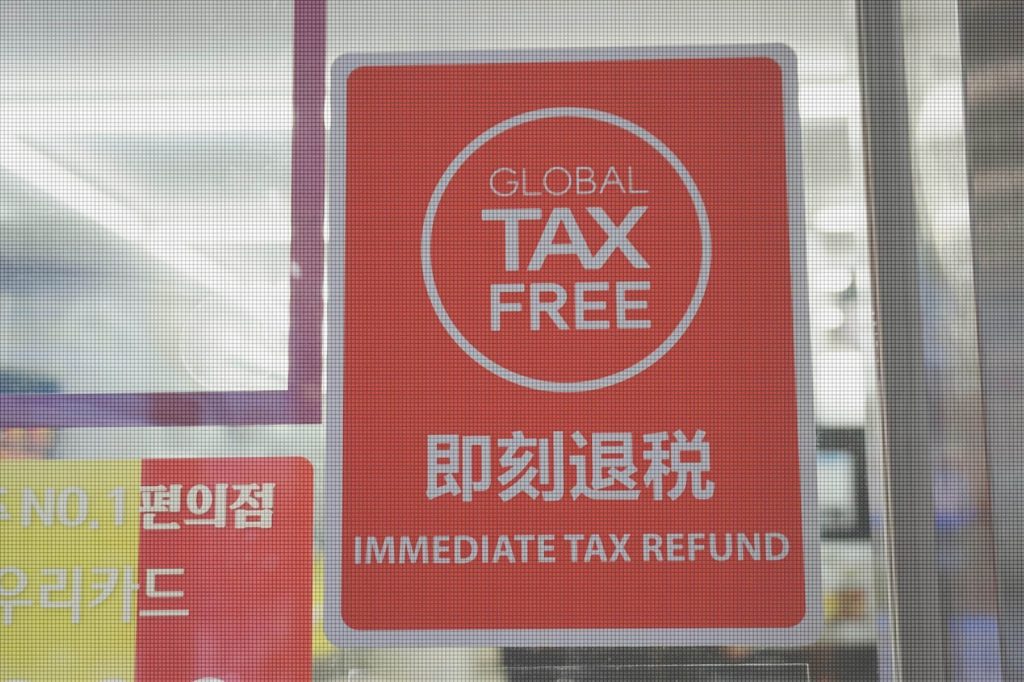 Tax Refund
The other way is a bit different and mpre complexe. Some stores enable foreigners to benefit from a tax refund but not directly. After having your goods, you will have to ask for a Tax refund application. For this, you will need to bring your passport. Once you will have filled this keep your receipt until the end of your journey. The total amount is limited to 5,000,000 won for a trip. At the end of your travel you will be able to get your refund at different points.
Each of them works separately so if you have refund applications from at least 2 of them, you will have to queue at each tax refund service.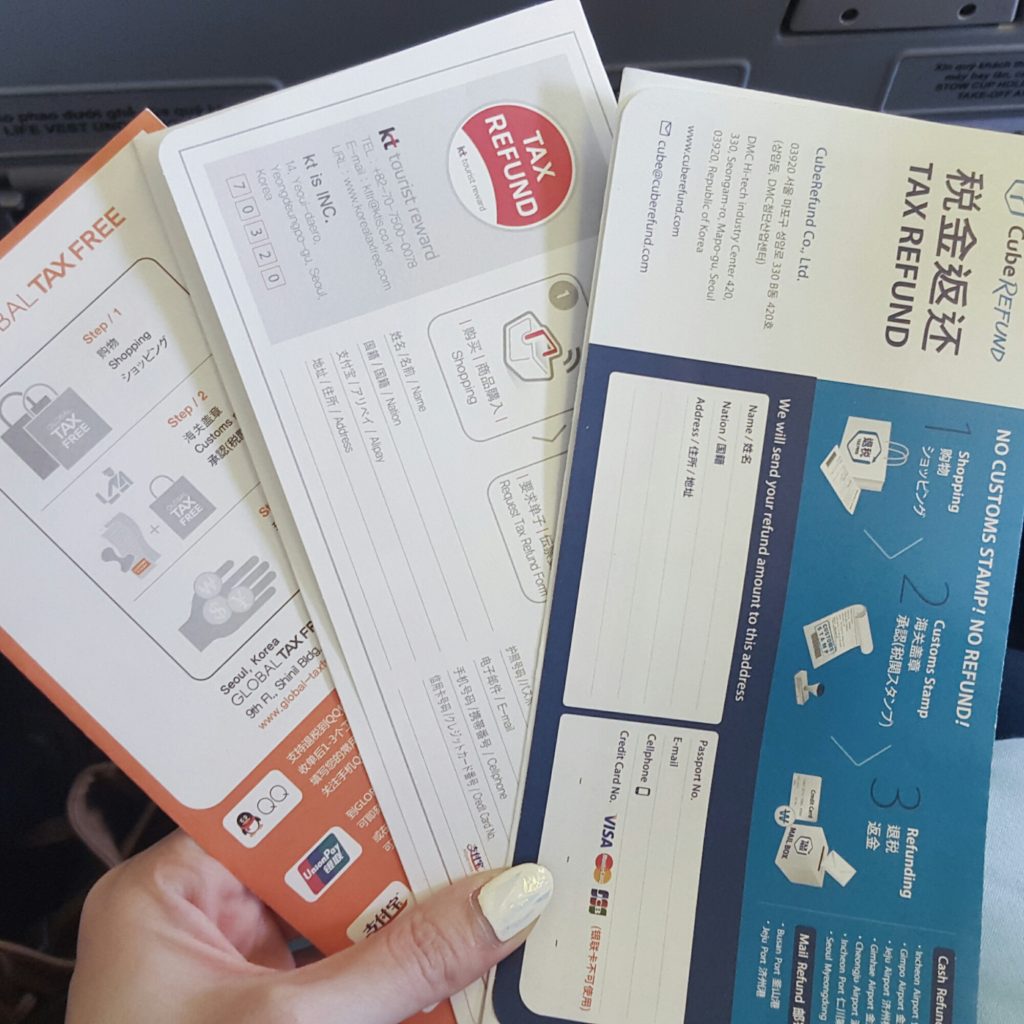 VAT receipt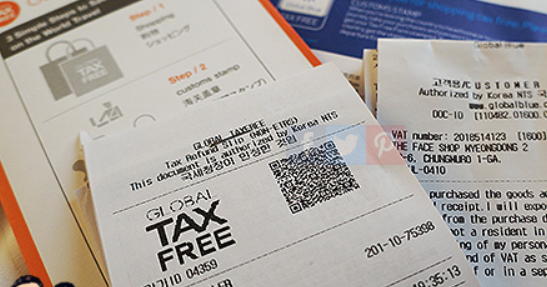 As said before, after purchasing goods, you will have to ask for a Tax refund application you will have to keep. There will be two ways to get it depends on your amount.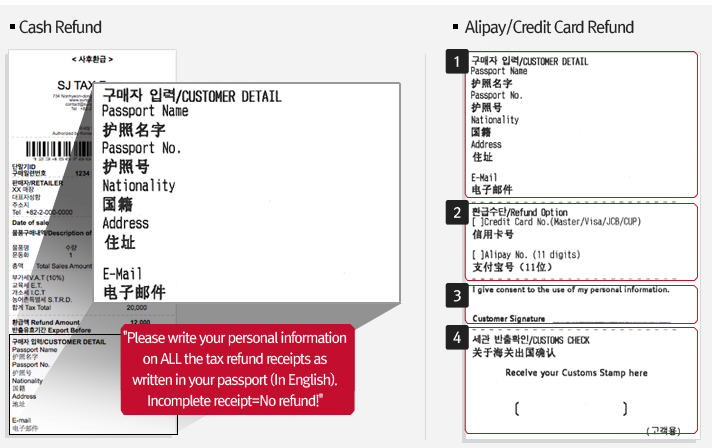 Less than 75,000 Won
If the amount of your purchased goods is below 75,000, you won't have to queue at the custom service to get the stamp. After check-in, you will just need to go at the Refund tax kiosk, scan your passport and your VAT refund application.
Higher than 75,000 Won
If your amount is over 75,000 it will take more time. The first step will be to get your boarding pass. If you put your purchased items into your suitcase, inform the staff you have tax refund goods. The officer will stick the usual claims sticke and return you your suitcase.
Bring your luggage with you at the Oversize baggage check-in counter and proceed to the oversize check-in .
 Show your tax refund form(s) and your purchased itemso to the custom officer to get your Custom Export Approval stamp (or "All Goods Export" stamp).
You can finally check-in your luggage at the counter
Tax Refund counter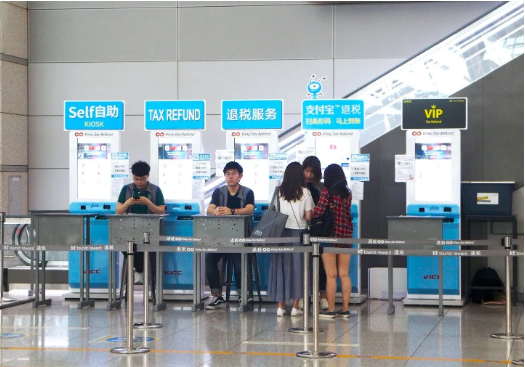 Pass the security check and enter in the Duty Free shop area.
Go the the Refund counter located derparture area, and get your refund.
You can choose to get your refund by cash, credit card or Alipay.
Tax refund kiosk machine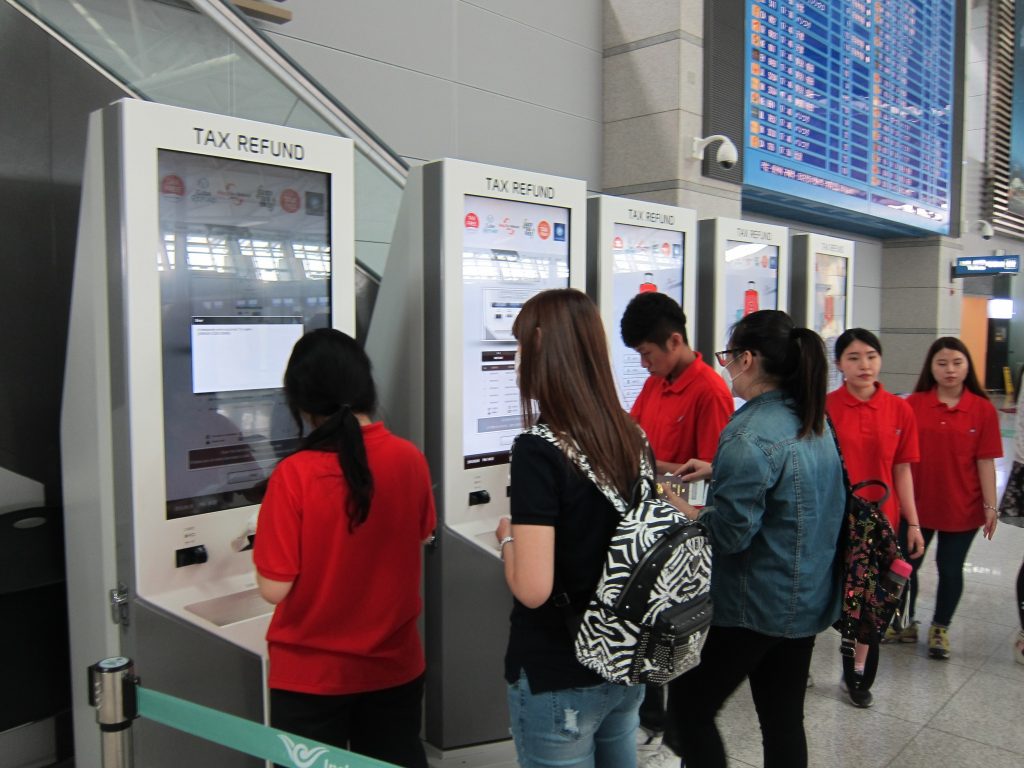 Places informations :
Incheon Airport :
Oversize baggage counter : Section D and J
Refund counter/booth : 3rd floor, gate 27 – Duty Free area
Gimpo airport :
Global Tax Free : 3rd floor (departure floor), gate 36
Jeju airport :
Global Tax Free : 3rd Floor, gate 14
Daegu airport :
Global Tax Free : 2nd floor, gate 2
Busan/ Gimhae airport :
Global Tax Free counter/booth : 2nd floor, Airline counter A12
Incheon Terminal 1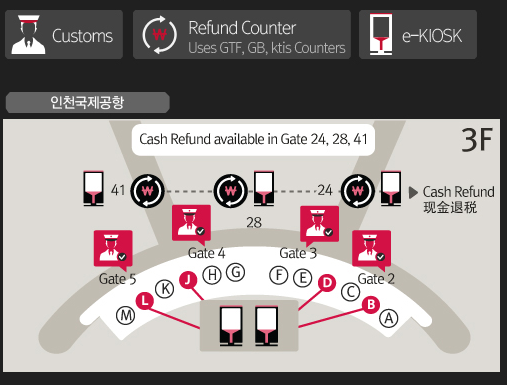 Incheon Terminal 2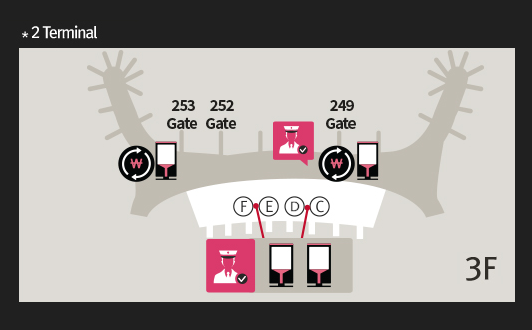 Please note no matter the way you'll get your refund, you will need to use your credit card. The corresponding amount of tax refund amount will be held on your credit card temporarily (about 1.5 times).  After the confirmation is completed, the frozen amount in the credit card will be returned.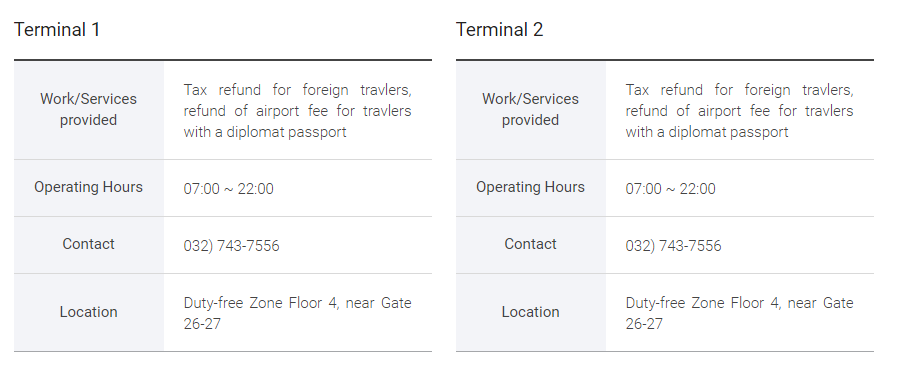 Companies don't have kiosk in every airport and even less counter. You will have to put your receipt in en envelop et post it in the inland duty mailbox. Like that, if, counter are closed between (entre 10.00 pm et 7.00 am, Custom centre will be close. But do not worry, you will be able to post your application in the mailbox. You won't get your refund right now but later.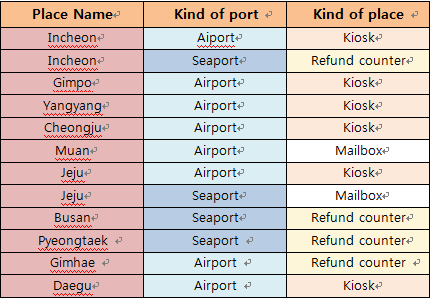 Downtown
If you don't want to queue for many minutes, you can avoid by choosing to get your refund in the downtow and mainly if you have to get refund from different company. There is different Tax refund booth in Seoul. As at the airports, you will have to use the booth that corresponds to your tax refund agency. Bring with you your passport, credit card and application(s), it's not necessary to take with you your purchased goods.
Downtown Tax rufund service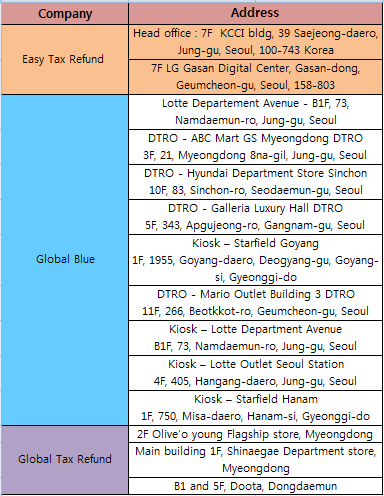 You will need to keep the receipt at the airport to get the airport custom approval stamp. If you don't get it, the forfeit guarantee will be charged and you will get penalty fees (15%).
How can you recognize stores who provide tax refund ?
These stores will have the logo of one of the different tax refund companies you can find below :
-Global blue
-Global tax free
-Cube refund
-e.g tax free
-Easy tax refund
-Tourtrax
-SJ Tag Free
Tax refunb companies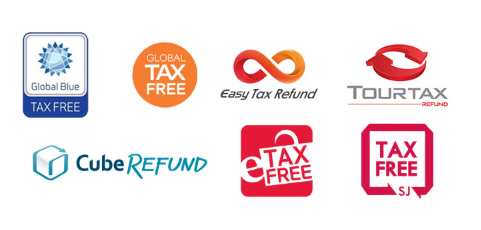 Many shores in South Korea provide this kind of service.
Among them you will find the famous korean cosmetic brands like Etude House, Nature Republic, Innesfree, The Skin Food and more. But that's not all, you can ask in many worldwide brands like Fila, Adidas or Lacoste.
The list is very long, here an exhaustive sample :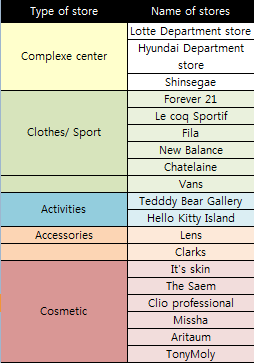 Be aware, all stores of the brand do not do this action. They are located at tourism and foreigner spots like Myeongdong, Apgujeong (Gangnam) or Hongdae.
Here is link where you can find all the shops : http://www.etax-free.com/
How many will you get ?
Taxes are generally between 5,5% of the price and 20%. But the most commun all around the world is 10%. You will get around 10% (8,7%) of the price.
Notice the amount of your refund won't be the same according to the company
Orange Tax Free
Blue Tax Free