Hot Areas in Seoul
Where to go and what to do ?
You are probably familiar with the names Itaewon, Myeongdong or Hongdae, but do you really know what kind of things you can do in these areas? You will find in this blog descriptions and activities for the most famous and hottest areas in Seoul ! Therefore, even if your stay in Seoul is short, you may be able to select which places you want to visit and what things you want to do there !
Hongdae
Hongdae is definitely the hottest place for young people visiting Seoul. This student area is located near Hongik University and you can take the subway, line 2 to go visit this very hot place. You will find plenty of things to do, from shopping to karaoke, to eating delicious food at restaurants, which are often very affordable. Most of the time, you will get a chance to assist to a live busking or dancers doing some incredible choregraphies on kpop songs. This area is very appreciated among tourists but also among koreans. You can go in the daylight or at night, you'll always find interesting things to do.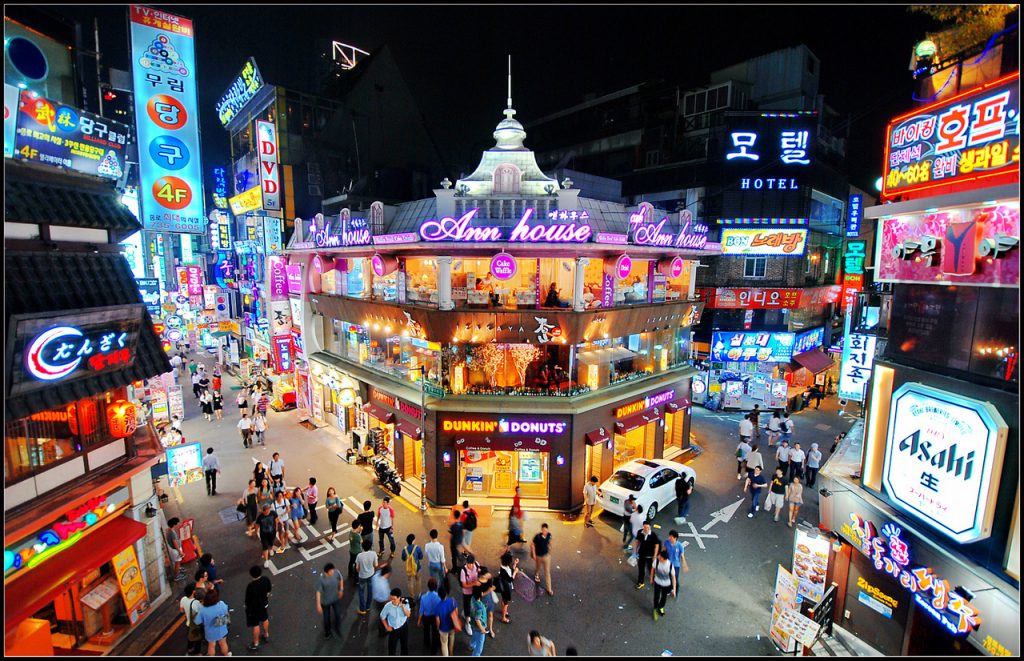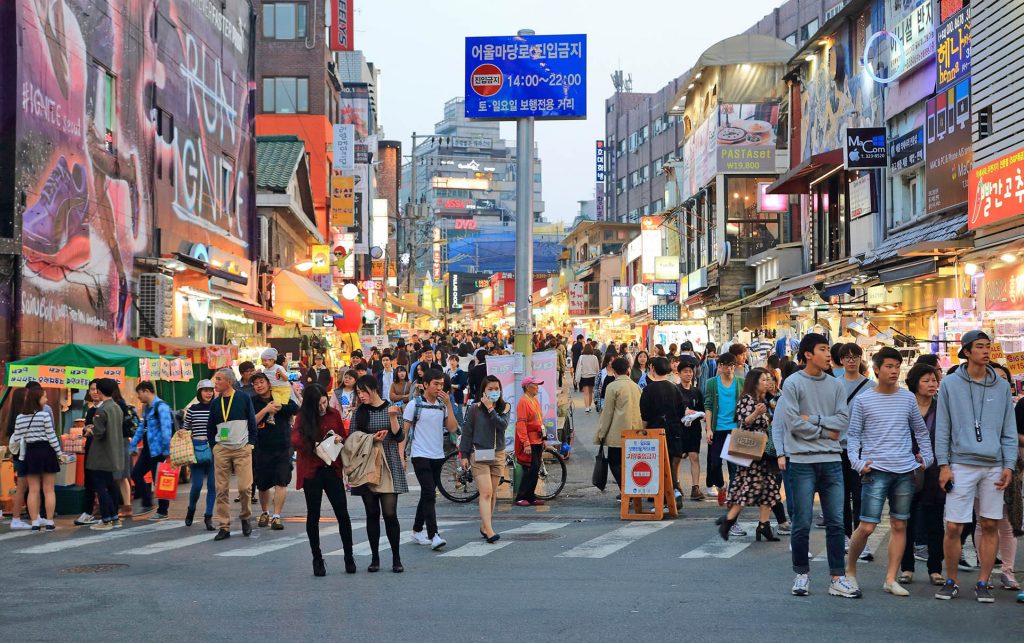 Itaewon
As for Itaewon, this is currently the hottest area in Seoul and even more after the realease of the successful drama "Itaewon Class" which brought even more tourists to the area. Itaewon is an international district in which you can find restaurants from all around the world, a mix of cultures and religions. Indeed you can find Seoul's first mosque in Itaewon, surrounded with halal shops and restaurants. But above all, Itaewon is famous for partying and clubbing. Indeed there are tons of bars, clubs and karaokes. That's why this district is so loved by foreigners and korean.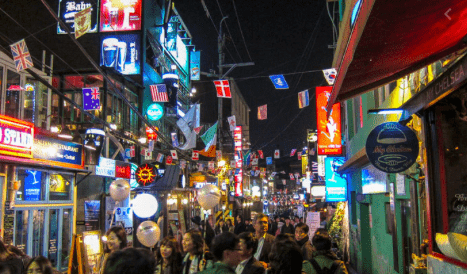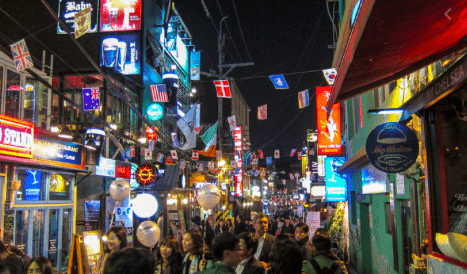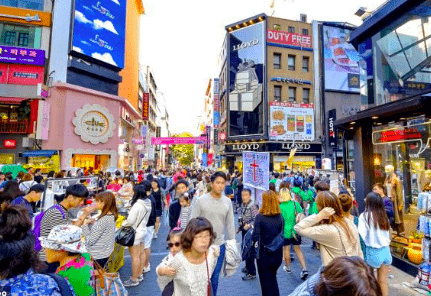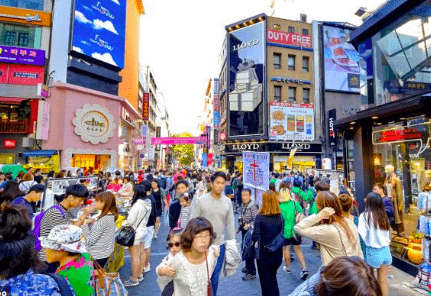 Myeongdong
Myeongdong is THE must-go area if you plan to do shopping and bring souvenirs and gifts for your friends and family. Naturally, you can find everything you need in there and more ! And for cosmetics lovers this is your paradise, as they're hundreds of brands from the most famous to the less known. You'll find everything you're looking for. And the best part of it, is that there's street food all around you!  You can enjoy shopping while eating korean snacks you've never tried before, such as Egg Bread or Tornado Potato.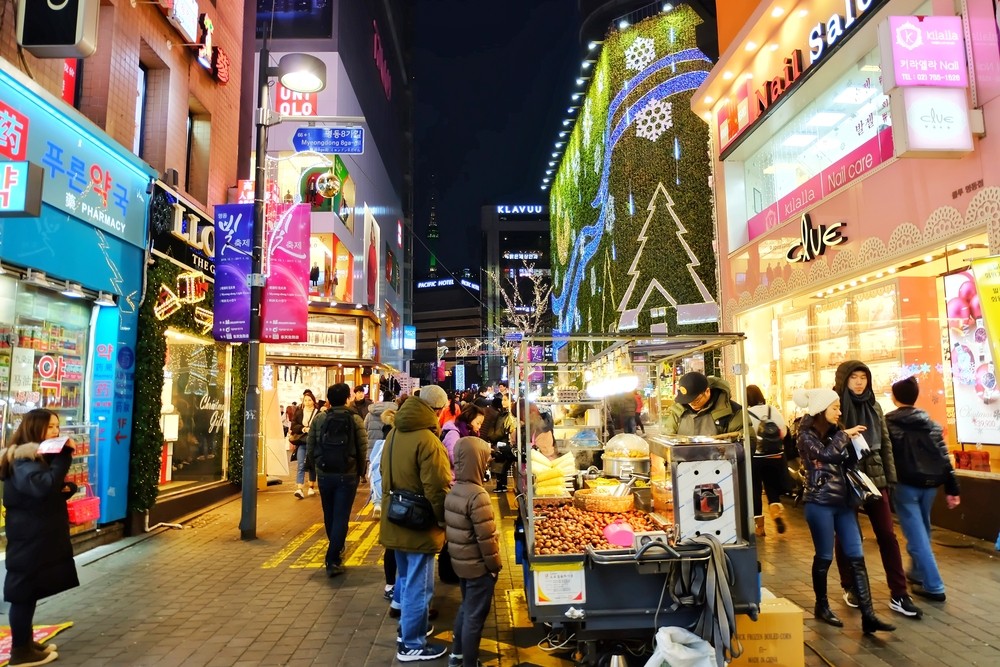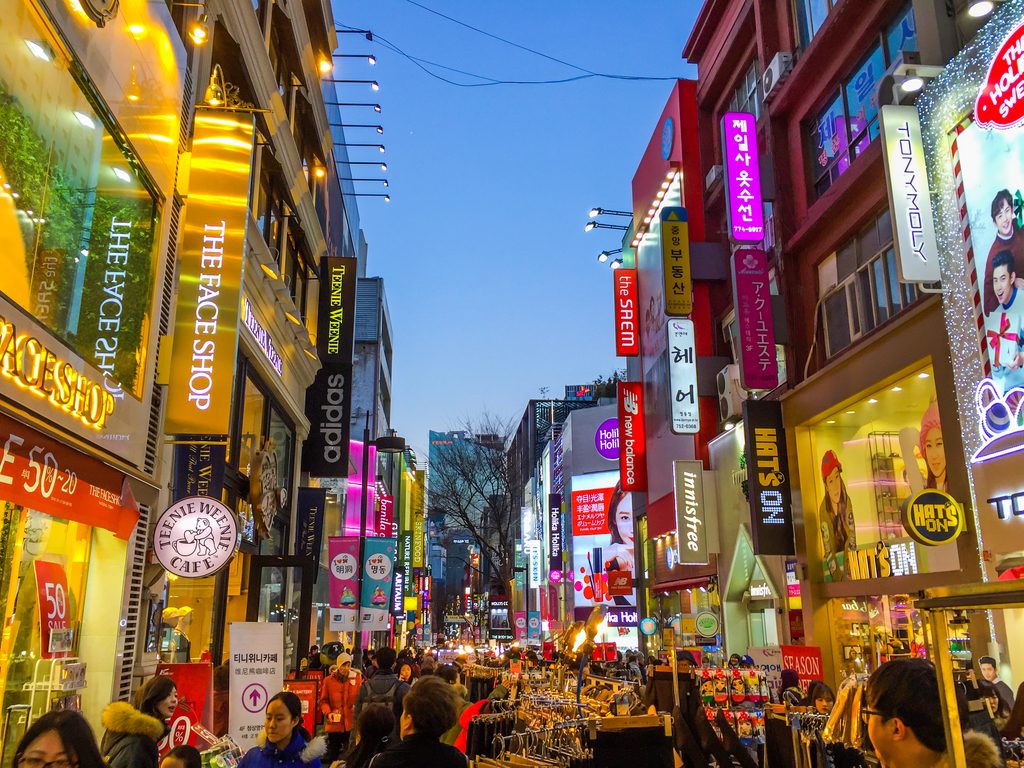 Gangnam
Gangnam literally means 'south of the river, as it's located below Han River. Gangnam is the fashionable, chic and modern center of Seoul packed attractions including shopping, restaurants and skyscrapers. Gangnam is very famous for shopping lovers. You can find huge shopping malls such as COEX, and high-end designer labels. If you're interested in Korean music (K-pop), you can find several Kpop agencies like Bighit Entertainment, SM Town, JYP Entertainment… Nightlife in the area is also very busy and lively with upscale nightclubs and bars, making this area a very good place to dance and enjoy life until dawn!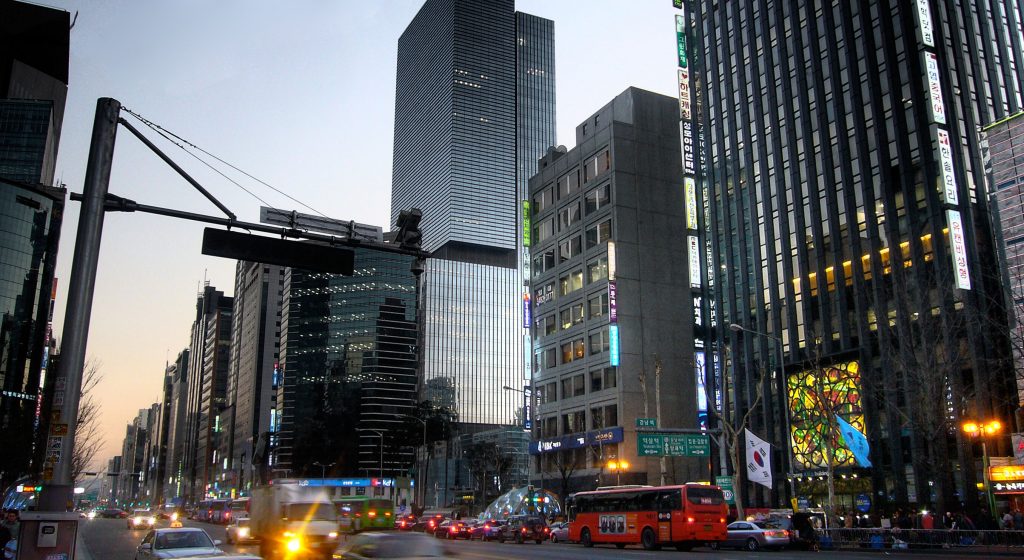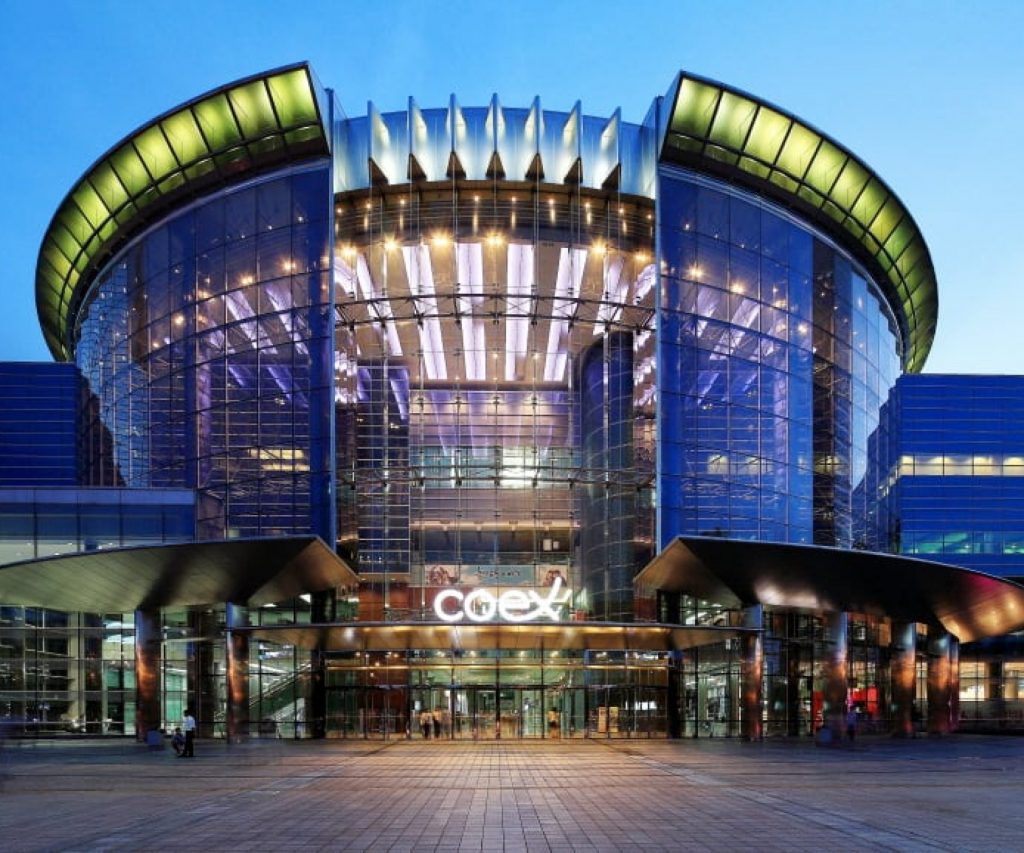 Han River
Han River and its surroundings is located in the center of Seoul separating the city in 2 . It constitutes a popular place for the inhabitants of the capital. This place is indeed a kind of mini travel destination without the need to plan your excursion in advance. You can relax and enjoy a lovely time with your family, friends and loved ones in the several parks around. For other people wanting a bit more of an adrenaline rush, you can enjoy the water sports or bike riding alongside the river. Besides, if you are a bit hungry you can have your food delivered to you on the way!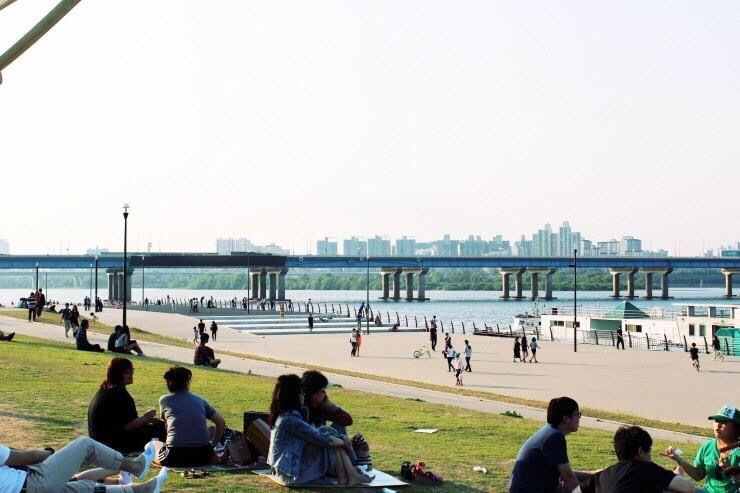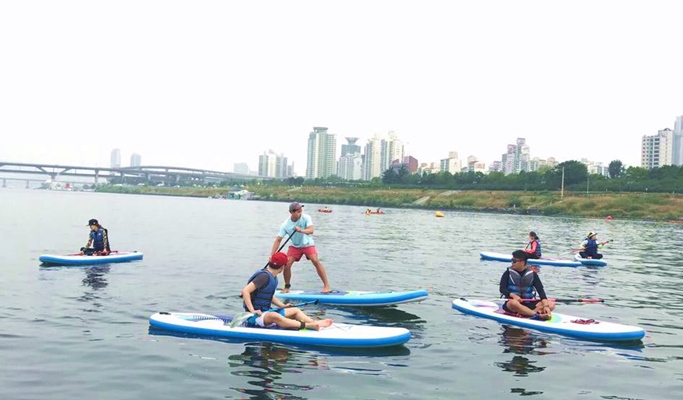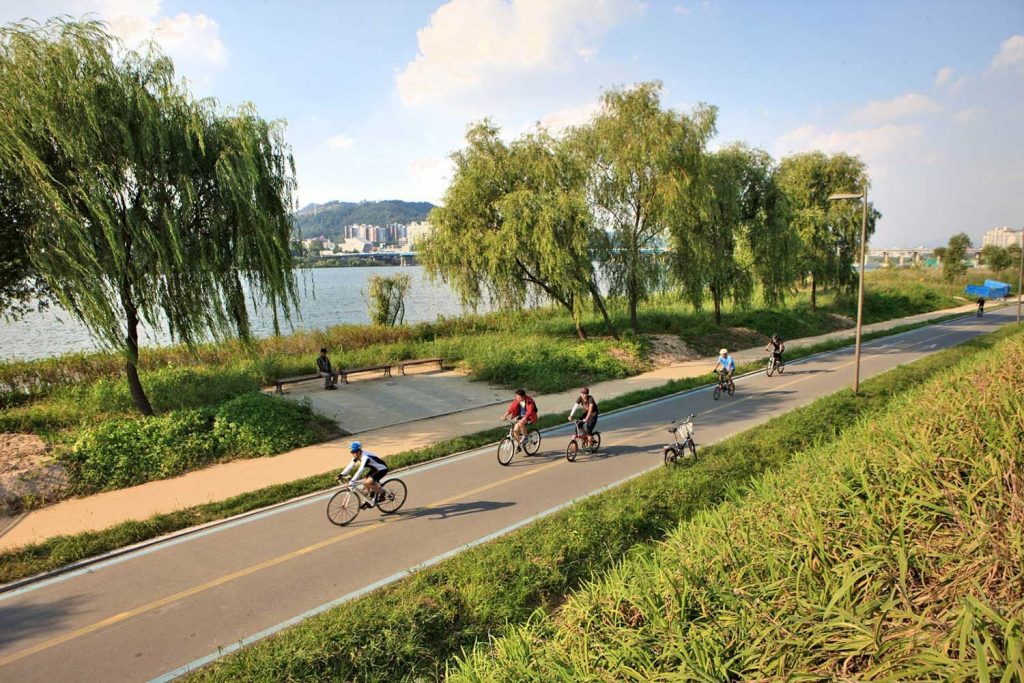 Insadong
The Insadong district, located in the city center of Seoul, is well known among foreigners for its multiple shops and restaurants. Above all it is known for its streets and the combined historic and modern atmosphere you can find there. It is a unique area of Seoul that truly symbolizes the past of South Korea. Around Insadong district, you can find palaces from the Joseon era. Art also has an dominant place in Insadong.  Numerous galleries exhibiting all types of art ranging from traditional painting to sculptures can be found everywhere. And then, traditional tea houses and restaurants are perfect places to complete the visit of this district..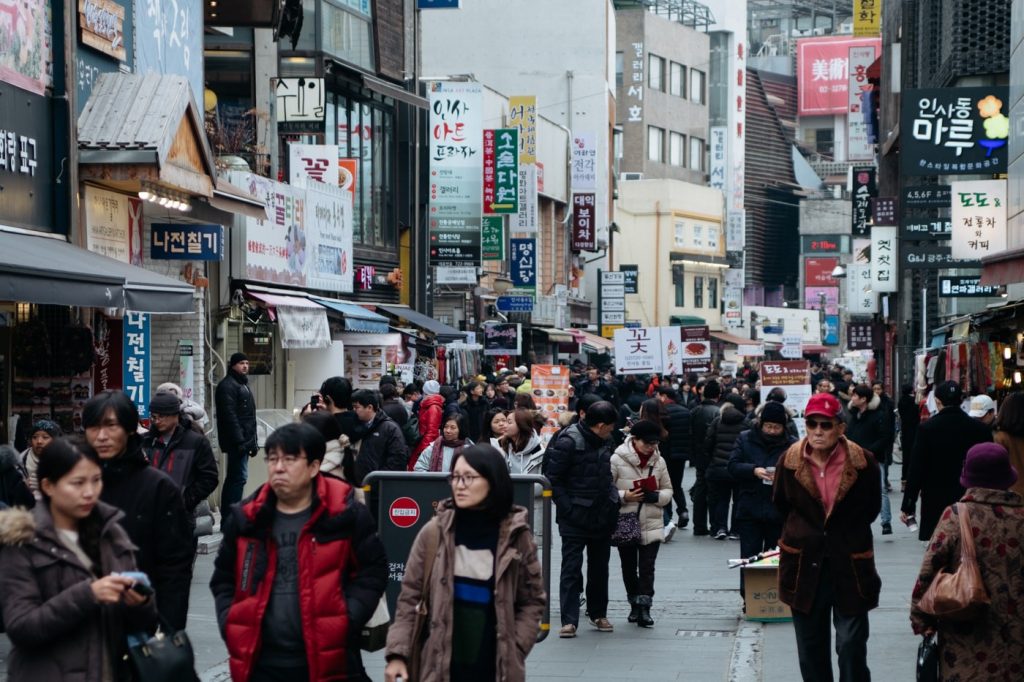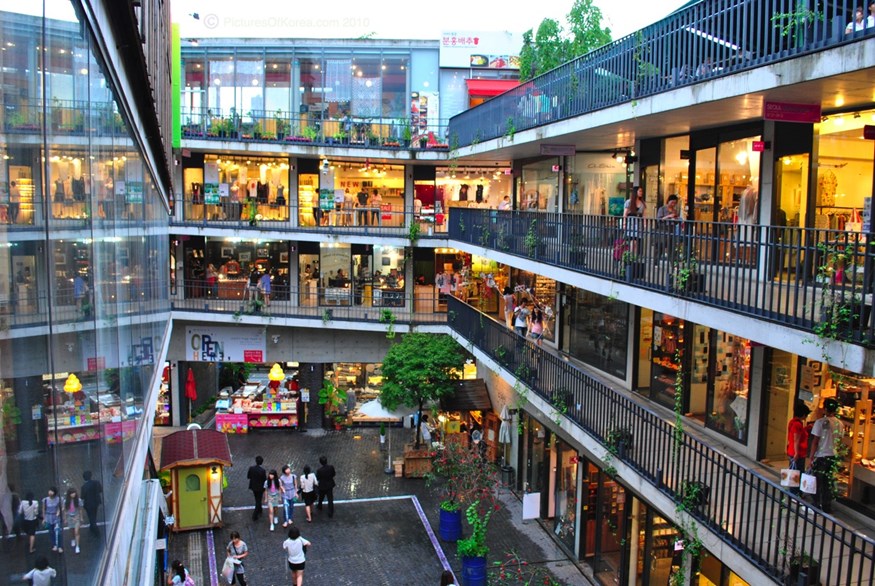 Written By Soukaina Alaoui & Caillebotte Laura