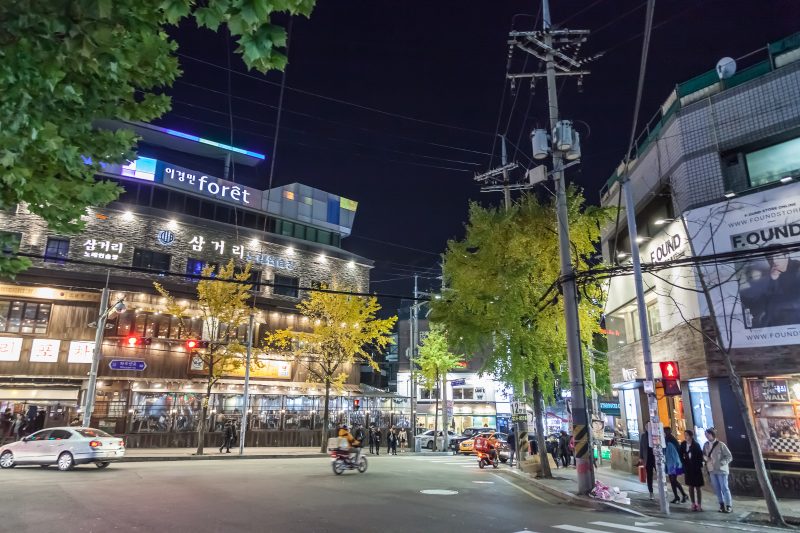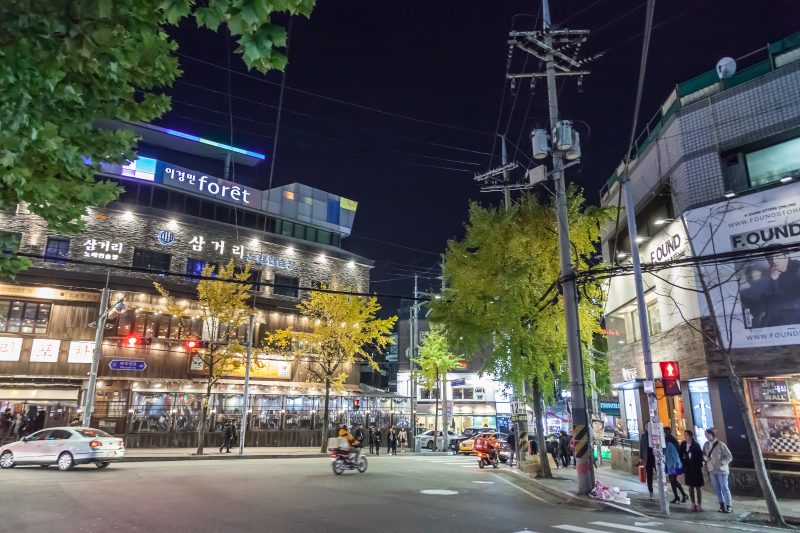 Hongdae is a neighborhood known for its youthful and romantic ambience, underground culture, and freedom of self-expression. Unique cafes, cozy galleries, accessory stores, fashion shops, live cafés and clubs, art markets, and gourmet eateries make this a popular hang-out for local youth and a fascinating place to walk around. These unique places plus the cultural events, street performances, and festivals held here make Hongdae an area that is always packed with people and excitement. Special streets such as ateliers' street (lined with private institutions for art students preparing for university entrance exams), Picasso's Street, and Club Street are also must-go places if you're hoping to fully experience the Hongdae area.
[Main tourism spots in front of Hongik University]
* Hongdae Walking Street: Main spot of Hongdae area which has an outdoor stage for indie band performance and dynamic culture of young people.
* Hongdae Mural Street: Mural street stretching from Kanemaya restaurant by the back gate of Hongik University to Four Seasons House (Wausan-go 22-gil) and featuring various arrangements of painting from graffiti to artistic design. It is also referred to as 'Picasso's Street' and is famous as a dating spot.
* Hongdae Free Market: The market is held every Saturday from March to November at Hongik Children's Park in front of the main gate of Hongik University. All people can sign up to sell their hand-made products and other exhibitions created by artists will be shown.