Halloween is coming ! It's time to enjoy horror movies while eating pop-corn, locked tight your door and hopping they won't be any ghost or zombie trying to enter…or if you are coming in Seoul for this event, maybe you can be brave, put your best Halloween outfit, put some makeup and enjoy all the festivals that Seoul and Korea will offer you !
Halloween is coming ! It's time to enjoy horror movies while eating pop-corn, locked tight your door and hopping they won't be any ghost or zombie trying to enter…or if you are coming in Seoul for this event, maybe you can be brave, put your best Halloween outfit, put some makeup and enjoy all the festivals that Seoul and Korea will offer you !
Zombie at Everland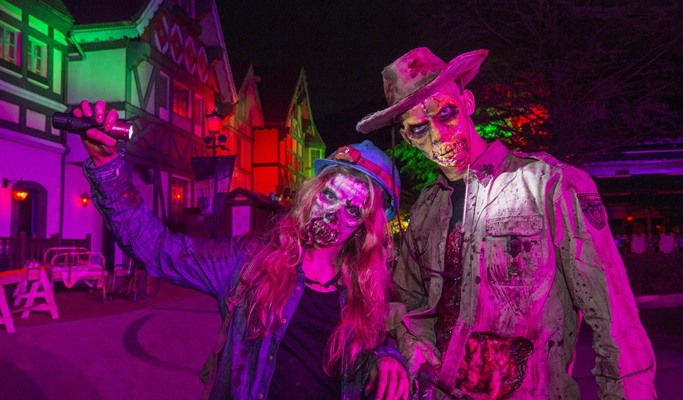 Zombie at Everland
We are in 2029, Zombies invaded the park ! The most popular rides are transformed into horror show, devils will play rock music on the blood city alpine stage and family will be able to enjoy a Trick-or-treat show or complete a mission at the Mystery cart. Be careful, you will be probably hunt by zombie. Will you run or will you become one of them ? (makeup stand).
Zombie Run (placard 2019)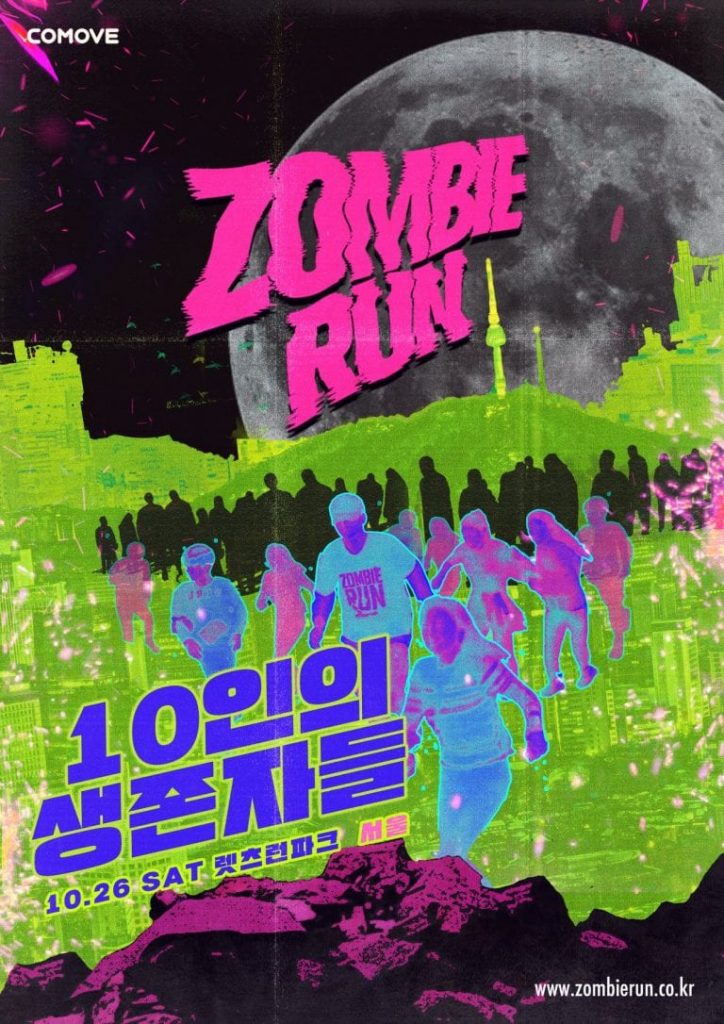 Zombie run
Have you watched Train for Busan ? Did you ask yourself what could you feel if you were chased by zombies ?  Why would you not try at the Zombie run ! Your team will be hunted by a zombie horde on a 3km course where you wil meet some obstacles. Don't' lose you 3 lives or become one of them !
And if you are elder than 18 years old, what about attending the after-party ?
Escape : psycho circus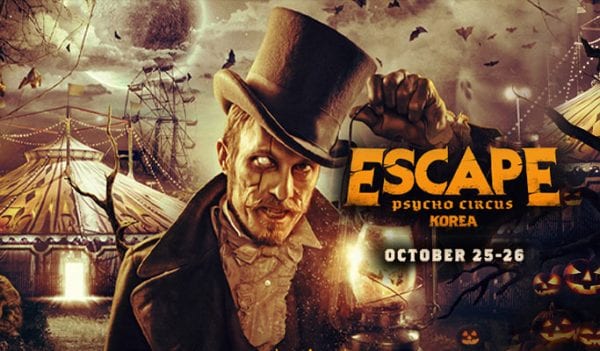 Escape : Psycho circus
What about dancing with your Halloween outfit on the music of your favorite DJs. Marshmello, Slushi, Galantis and more will make you dance all night long. For all insomniac people who like clubbing !
Line-up day 1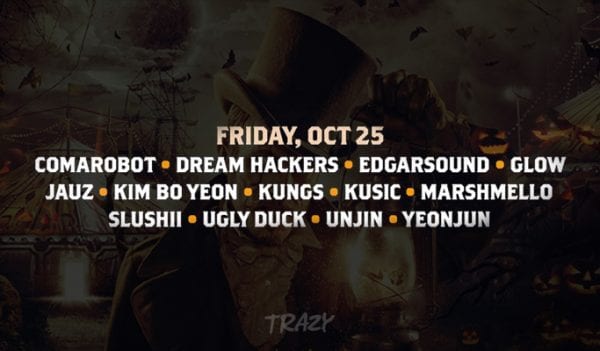 Line-up day 2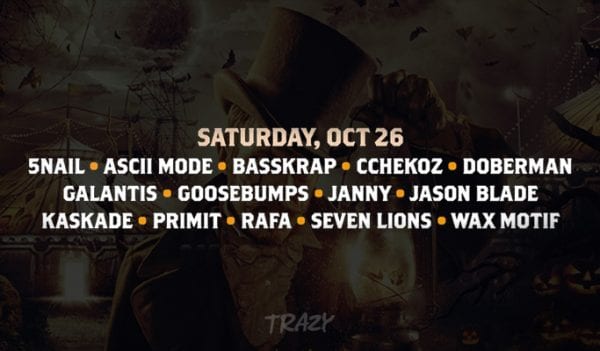 Korean Folk Village
If you are looking for something more Korean, further south than Seoul, you will find the Korean folk village. There you can enjoy the horror ghost village. Opened all the year, what about visiting it for Halloween. Meet Korean typical ghosts and learn their stories.
Intaewon hunted factory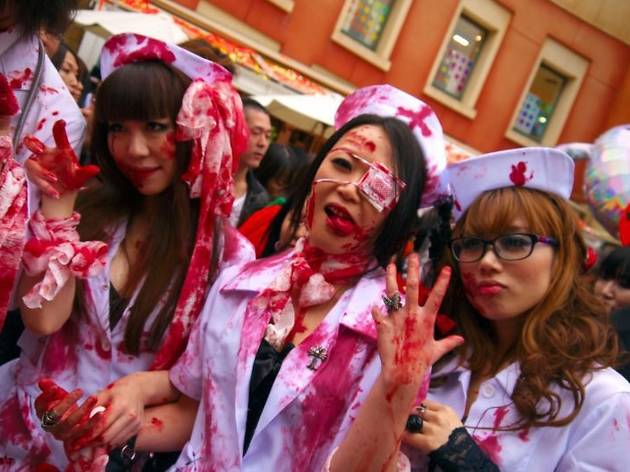 Itaewon party
Itaewon is known to be one of the 2 areas frequented by foreigners, Halloween has  become a tradition. Put away your beautiful clothes for a night and wear your most creative outfit to take part to the festivities. Walk freely in the streets, take pictures and have fun in the bars and pubs !
Hunted Factory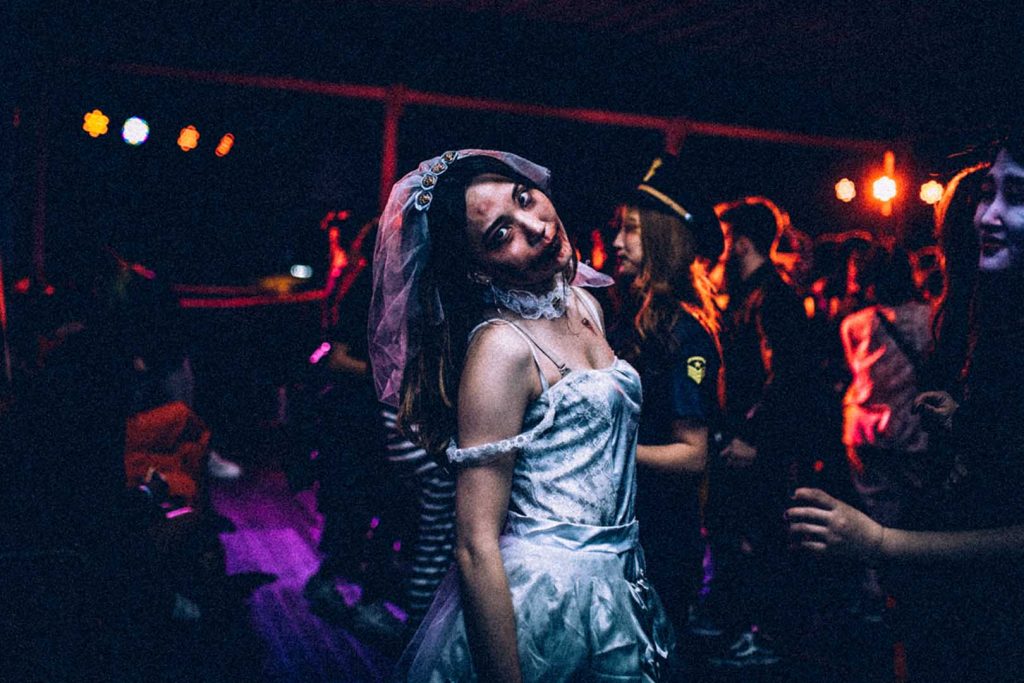 Hunted Party Factory
Do you like meeting people ? You can go to the Hunted Factory Party 4.0. With more 1500 people in a 4 story Factory building in Gangnam. There, you will be able to enjoy music, drink, people and more. One of the best way to make friends ! Halloween cloths contest with prizes so don't forget to wear your scariest outfit.
Egg Bread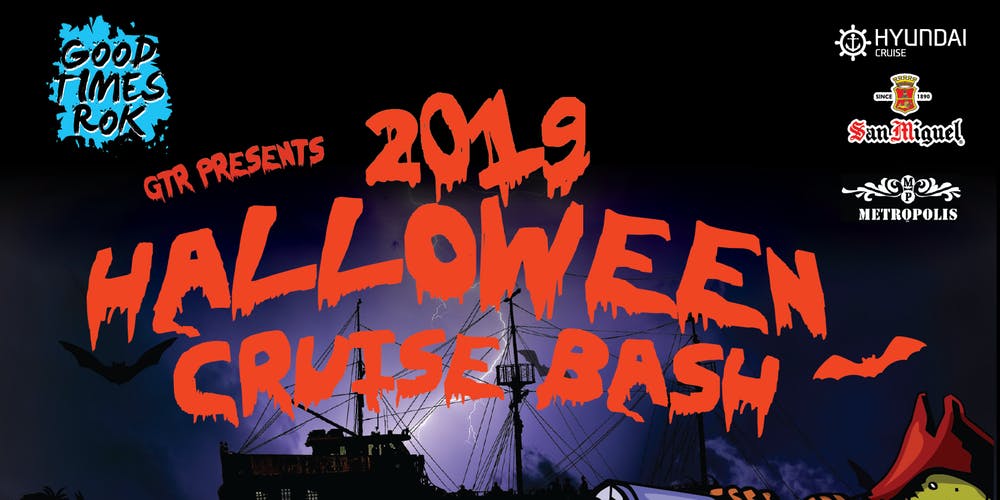 Halloween Bash Cruise
What about boarding on a boat to celebrate this spooky event ? Onboard, you will be able to dance, drink, eat and watch a special firework ! A Halloween outfit contest will also take place. It's the time to wear your spookier dress and put your bloodiest makeup .
Be careful, for all the events above, you need to book a ticket !
Some platform like trazy.com send with descount, just have a looke !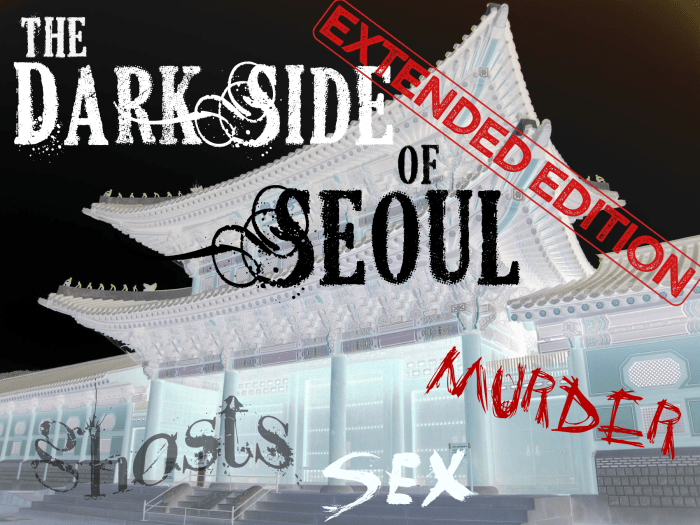 The Dark Side of Seoul + The Sinister Side of Seoul :
Dark Side
Tuesdays, Wednesdays, Fridays, Saturdays, & Sundays, 8 p.m.
Start Locations: (Tues-Fri) Seodaemun Station, exit 4
(Sat-Sun) Anguk Station, exit 2 (line 3)
We always show you and explain you the great past of South Korea…what if, near from Halloween, you were going on the gloomy places of the capital ? Seoul has been the theater of numerous murders not that weel-known, even by Korean inhabitants. What about discovering hunted places, murders theater and sex scandals ?
You will be lead by Joe Mcpherson a specialist of the dark side of Seoul (and founder of the ZenKimchi food journal).
Seodaemun Prison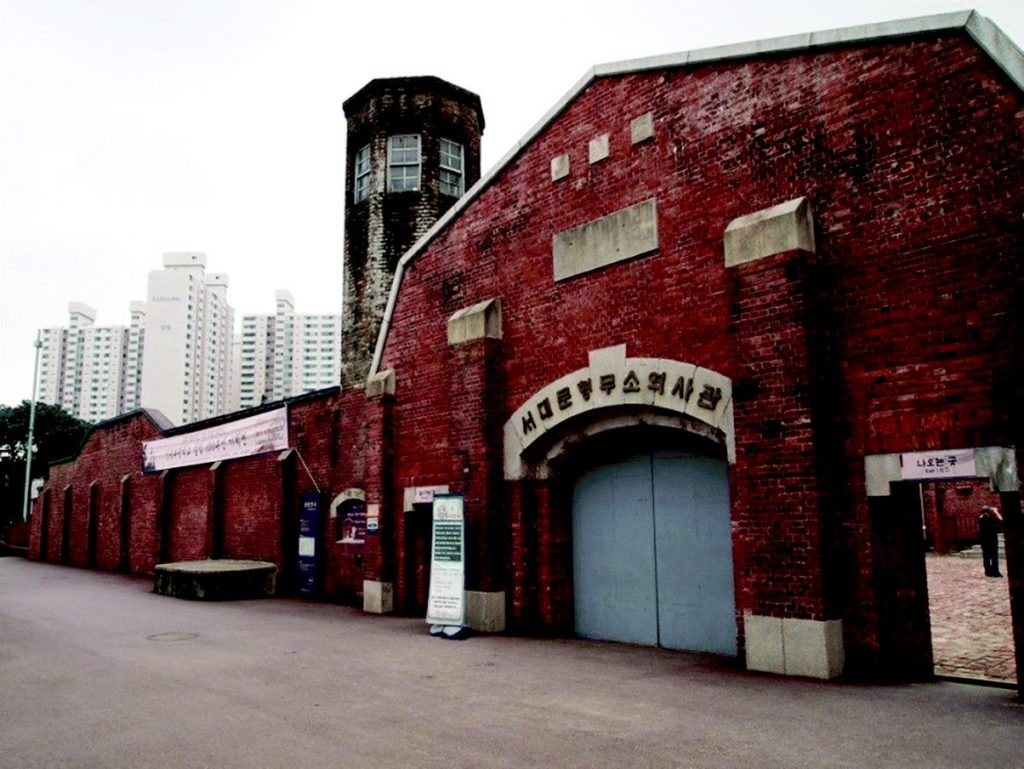 To make it longer, you can add the
Sinister Side of Seoul.
If the city has some hidden dark secrets, it also has a sinister past that we've already heard about : Japanese colonization. Between torture, massacres or rappe, why wouldn't you discover this gloomy part of the capital ? Visit the Seodaemun Prison where numerous people has been locked up and tortured and feel the bleakness of this building…
Yoo Young-Chul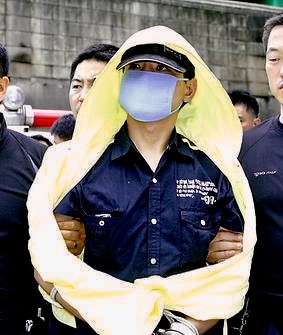 Serial Killer Hide-Outs
…Then continue on Yoo Young Chul past,one of the most famous serial killers of Korea. Yoo Young-chul is a serial killer-cum-cannibal, went on a year-long killing spree in 2003. He admitted having killed 21 persons and eat some of their livers .
So If it's  sinister is what you are looking for, head over to Ansan Mountain near Yonsei University. He went on to bury their remains in plastic bags at Bongwonsa, which were later found in 2004.
there's no doubt that Ansan Mountain is one of the most unsettling sites in Seoul.
Inwangsan Mountain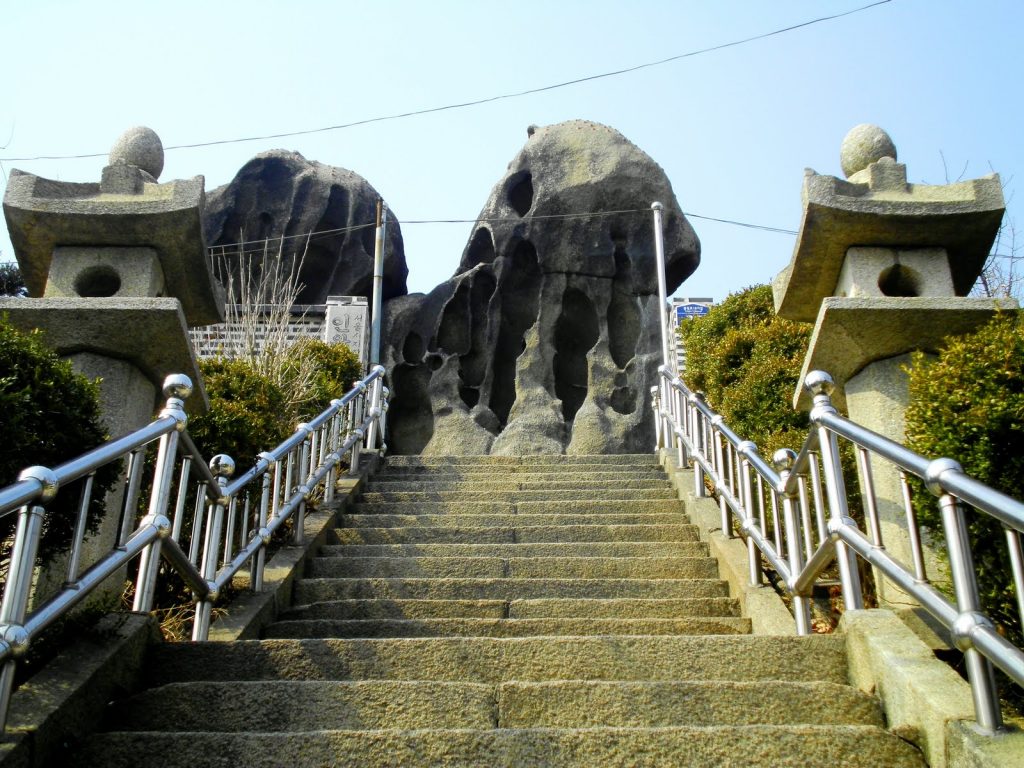 Inwangsan Mountain
Just a short walk from the Seodaemun Prison is Inwangsan Mountain. Accessible from Dongnimmun Station, it can be a bit tricky to find but the experience is well worth getting lost a few times.
Inwangsan is a mountain not only known for its beauty, but for its shamanistic inhabitants. Korean shamans, or mudangs, are usually women and are seen as the intermediaries between humans and the heavenly gods and nature spirits.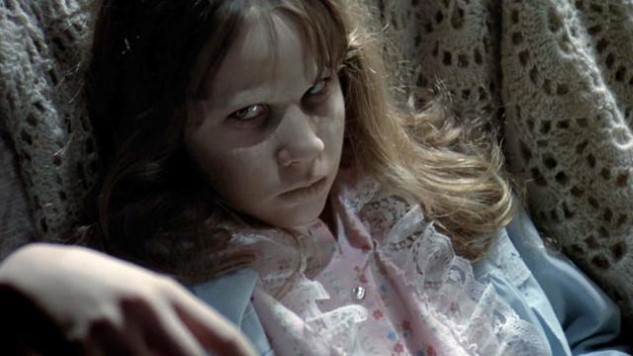 Horror Movie
Yes you are not an insider and you prefer stay away from crowd ? What about lay on your bed or sit on a sofa and watch a horror movie. Since you are in Korea, you have to watch a Korean one.  You don't know any?  Here is a small list (not exhaustive) . Between zombies, murders, ghosts and possession, I am pretty sure you will find one you like.
It's time to take your pop-corn !
Train to Busan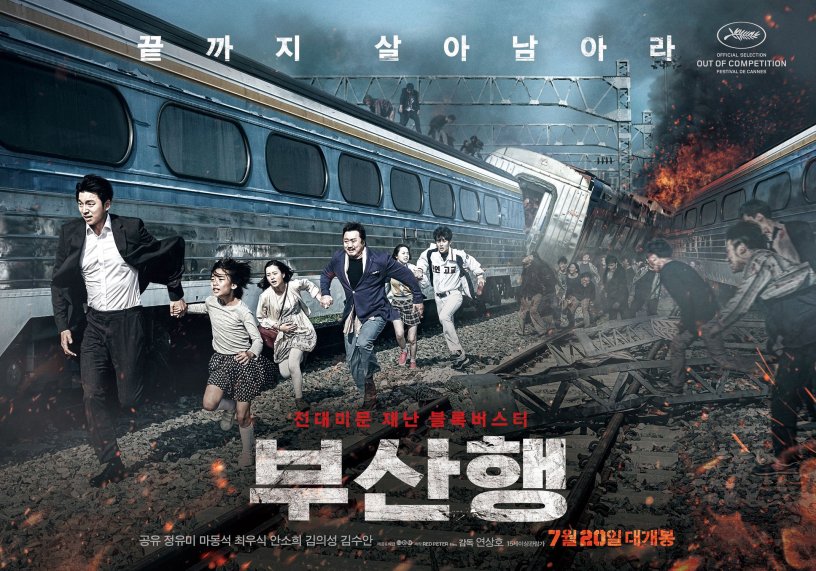 Train to Busan
It's probably one of the most famous Korean movies. While the main characters, a man and his daughterare are taking a train, Korean population start to tranform into zombie… enven in the train. They will have to fight against the running zombies (yes, this time, zombies run and rather fast) to survive.
Death Bell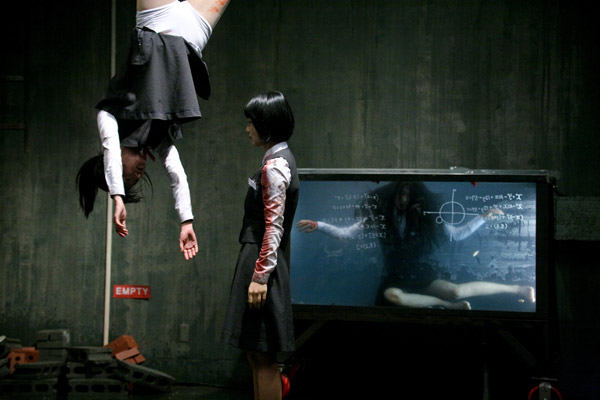 Death Bell
The movie set in High school. A man, fretted by the desire of revenge starts to kill students one by one. The others will have to find the ansewers to enigmas in the allocated time to save their classmate and themselves.
A tale of two sisters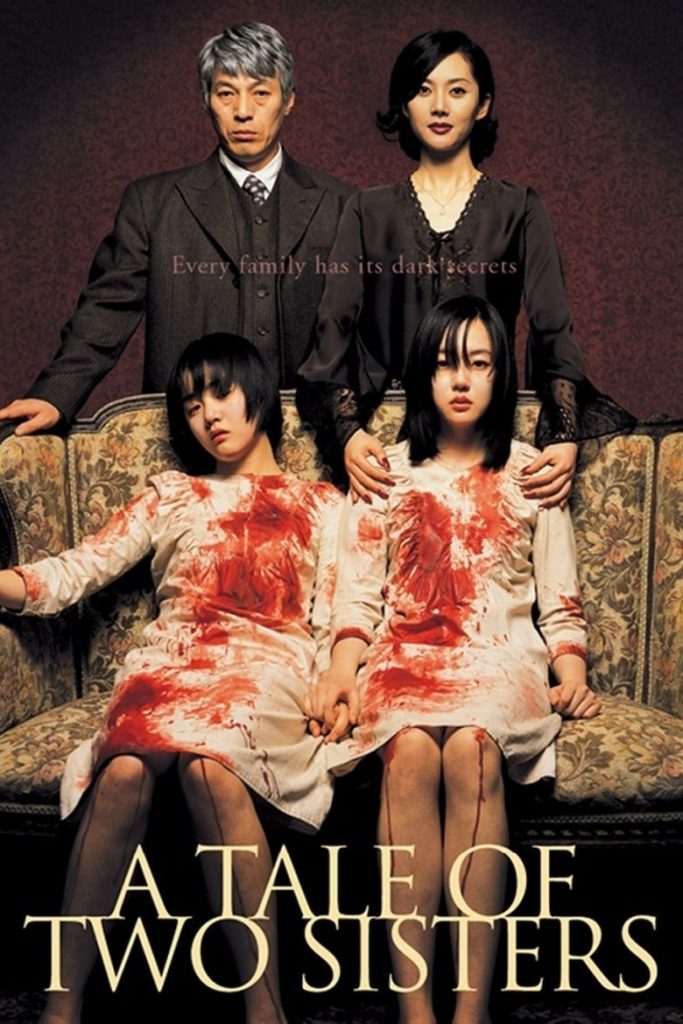 A tale of two stisters
This supernatural horror film from Kim Jee-woon is inspired by the ancient Korean folktale "Jangha and Hongryun." Set in an isolated lakeside house, it begins with two young girls, Su-mi (Im Su-jung) and Su-yeon (Mun Geun-yeong), returning home after a period of hospitalization following the death of their mother. In the meantime, their father Mu-Hyun (Kim Gab-su) has married Eun-joo (Yeom Jeong-ah), whom the girls obviously despise. Strange, violent visions begin to disturb Su-mi and she becomes convinced that Eun-joo is keeping a dark secret from the family.
I see the devil - scene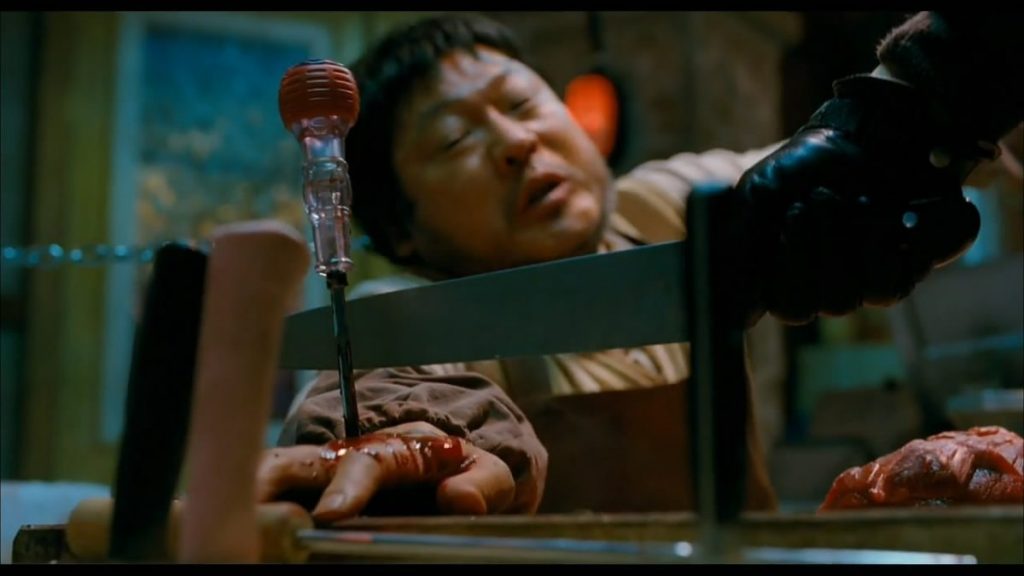 I saw the devil
Kyung Chul is a dangerous psychopath who kills and attacks for his own pleasure. He will be chased by Soo-hyun a secret service agent and the fiancé of one of the victims.
The village : Achiara's secret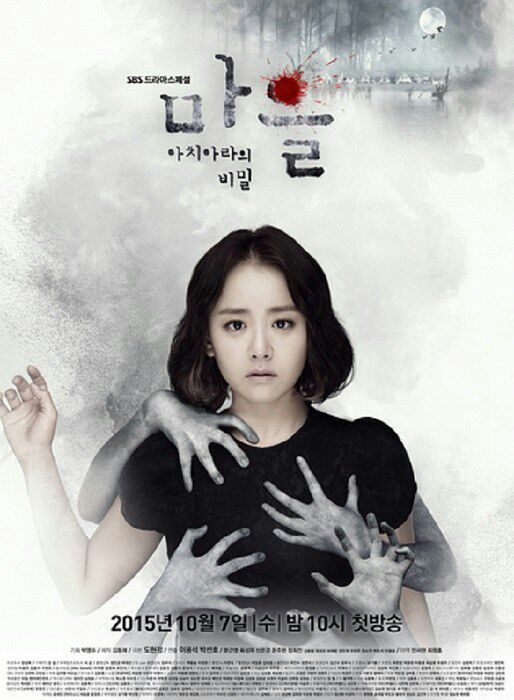 If you have more time you can also watche the Korean drama : The Village : Achiara's secret.
The scenario is set into the small and quiet village of Achiara where everyone knows everyone. The main character decide to leave America after his great-mother death. She read a "special" article and decide to be hired in Achiara to discover her past. Once she arrived, she will understand the village is not that perfect it looks : people seem to hid some dark stories that can involve herself and her own family. She will try to discover the truth, helped by a newby corps.
An amazing drama far from the romantic comedies you will find with some scary scenes, moving scenes and full of plots twist  that will make you keep your breathing.
It's probably one of the best K-drama I watched, the scenario is deeply impressive and will put you in the mood for Halloween !
Hansel & Gretel - Epitaph - Voicie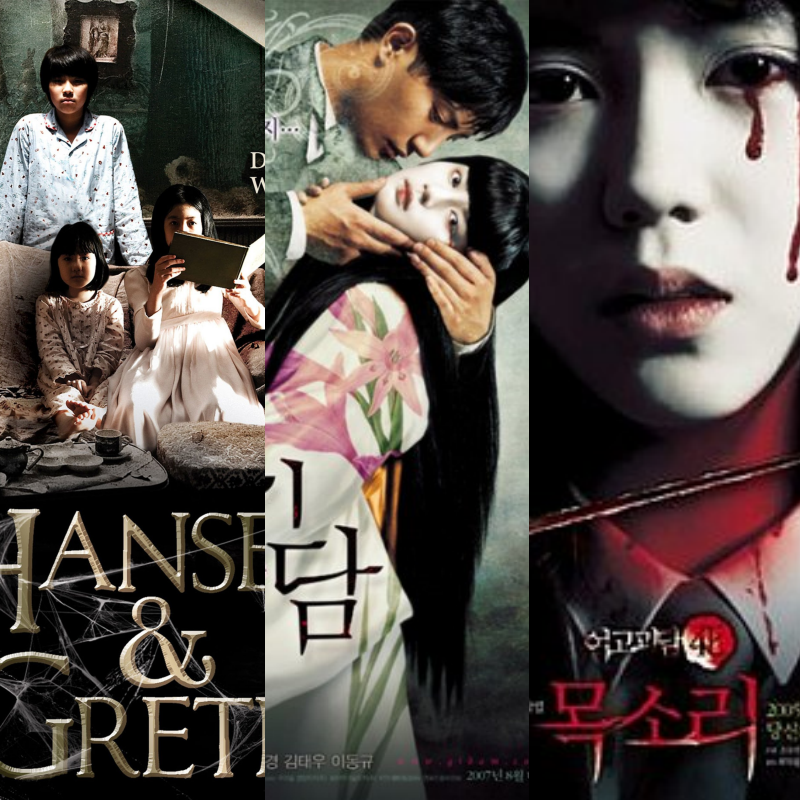 Here are more : (My favorite is Hansel & Gretel)
Into the Mirror
Hansel & Gretel
Voice
Epitaph
The red shoes
The wicked
The Stranger
And of course many others !
Pennywise the dancing clown - IT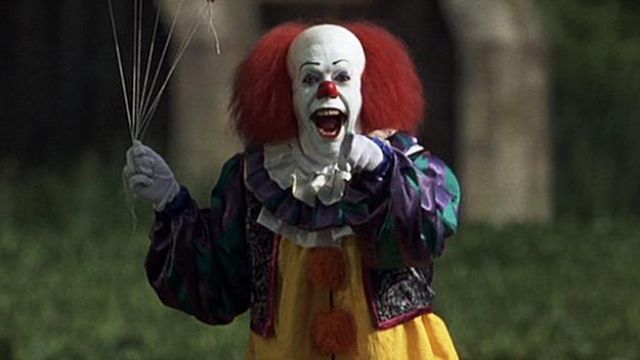 Wait, you don't have any costume ?  You want to buy something ? Here are places where you can buy costumes and accessories.
Joy Party
Location : 191 Itaewon-ro, Itaewon 1(il)-dong, Yongsan-gu, Seoul Near Itaewon Subway Station (Line 6)
Open hours : 10:00~20:00
Party N Deco
Location : 56, Bangbae-ro 13-gil, Seocho-gu, Seoul Near Bangbae Subway Station (Line 2)
Open Hours : 09:30~20:00 / 18:00 (Saturdays) Closed on Sundays
Party House
Location : 27, Dosan-daero 25-gil, Gangnam-gu, Seoul Between Apgujeong and Sinsa Subway Station (Line 3)
Open Hours : 10:30~20:00 Closed on Sundays
Now you got everything, I hope you won't get bored for Halloween, many possibilities are waiting for you.
…
    They are waiting for you !
Written by Morgane Gabriel