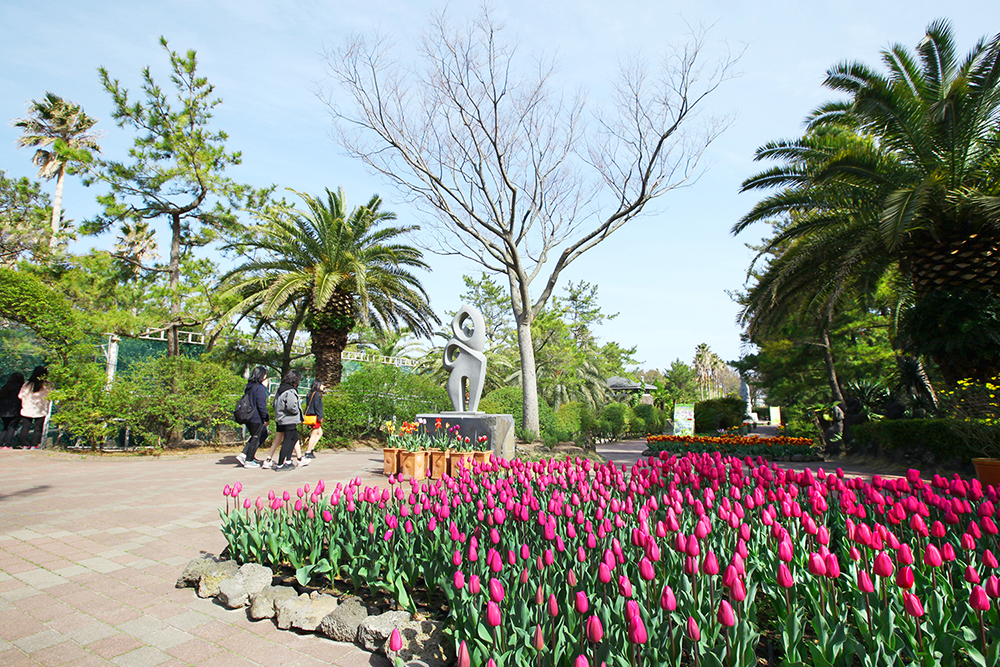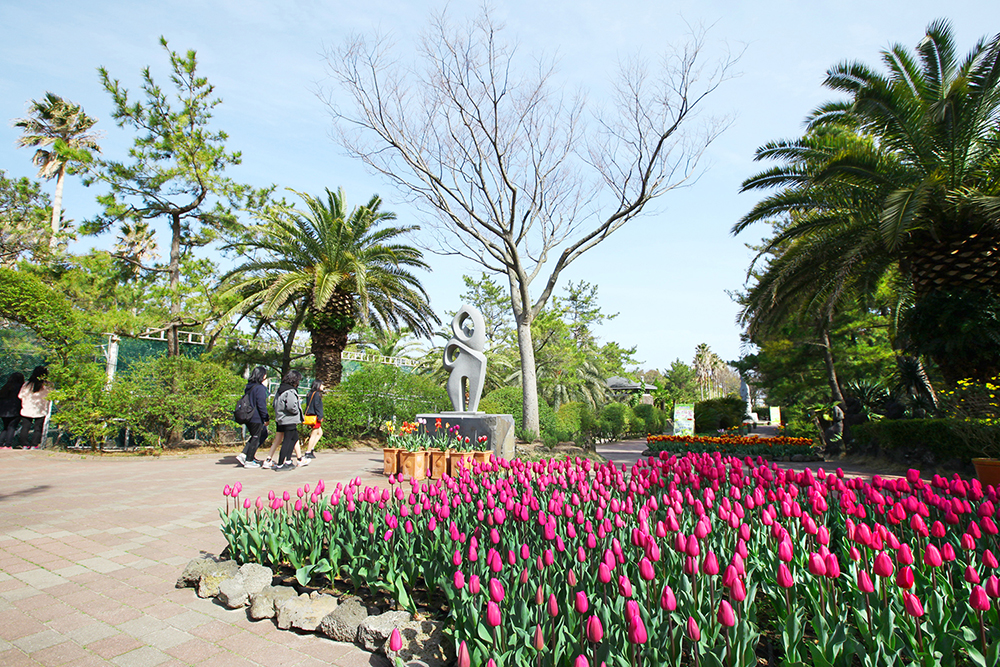 Hallim Park is one of the most popular tourist spots on Jeju Island, located about 33km west of Jeju City and Mt. Hallasan along the beach in Hallim-eup. It faces the pleasant scenery of Biyangdo Island, Hyeopjae Beach and Geumneung Beach. The park was established on barren land in Hyeopjaeri, Hallimeup, then covered with tons of earth and the planting of assorted subtropical plants began in early 1971.
Hallim Park, reaching almost 100 thousand square meters, has a variety of gardens that can be enjoyed in any season. Visitors can enjoy checking out Palm Tree Road, Jeju Stone and Bonsai Garden, Water Garden, Subtropical Botanic Garden and much more. The most famous tourist sites in Hallim Park are Hyeopjaegul and Ssangyonggul Caves, known to be the only two-dimensional caves in the world. In addition, a folk village, children's amusement park and outdoor resort facilities make it enjoyable for both children and adults.
Pets must be on a leash at all times and cleaned up after.