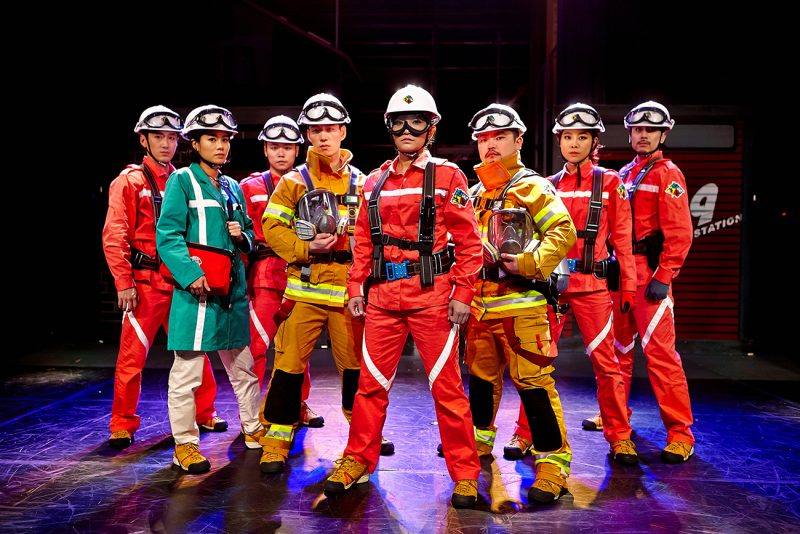 Parkour : Extreme sports that people move from one point to another
environment, buildings, bridges and other obstacles, without assistive
equipment and in the fastest and most efficient way possible.
Dynamic action and spectaclular performance!
You can also enjoy the parkour which includes dynamic acrobatic
and spectacular movements.
A breathtaking action performance FIREMAN!
Forgot the heroes you have ever known so far.
The real heroes with warm heart and passion are coming to you!
[Non-verbal show]