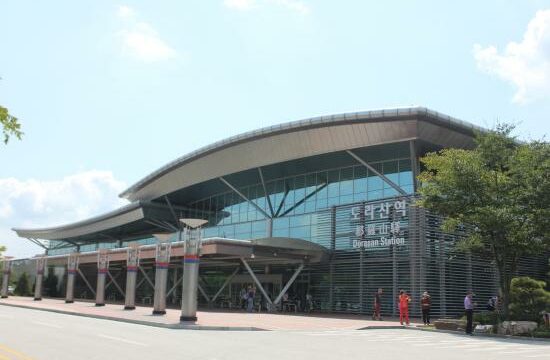 Dorasan Station, a railway station on the Gyeongui Line, is the northernmost stop on South Korea's railway line. Located 56 kilometers from Seoul and 205 kilometers from Pyeongyang, the station was opened as a tourist attraction on April 4, 2002 right before the 2002 Korea-Japan World Cup.
Dorasan station can be reached by getting on the Gyeongui Line from Seoul Station. After presenting your identification at Imjingang Station, you can get on a train bound for Dorasan Station. Since it is the northernmost part of South Korea, Dorasan Station will also play the role of customs and immigration for visitors entering South Korea through the station when the Gyeongui Line Railroad connection is completed.
Since this area is within the Civilian Control Zone (CCZ), visitors and tourists will only be granted access after presenting a valid identification document at Imjingang Station.