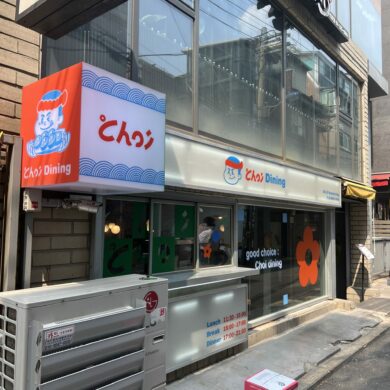 Choda, a fusion Japanese restaurant in Yeonnam-dong, the main branch, with futomaki as the signature menu and various fusion Japanese dimming. All the famous Japanese dishes are reinterpreted in Choi's own style, and it is widely regarded as a famous pasta and pork cutlet restaurant beyond Futomaki restaurant in Seoul.
However, the most sought-after menu is salmon futomaki, which is made of fermented salmon, which is made of pork cutlet fried with a whole plate, soy sauce flavored with special white soybean paste, and spicy noodles.
So be on the look out on the street for this famous restaurant !
How to get there?
It is a 3-minute walk from Exit 3 of Hongik University Station on Yeontrup and K Yeonnam-dong Restaurant Street.