Let's follow BTS footstep !
BTS is probably the biggest worldwide phenomen of the moment. This Kpop group (korean pop) has won many prices in Korea but also in the World.
Kpop is know to a huge industry that provides impresive music videos, tv programs with singers and very complets albums with photobooks and others products. As a Kpop group, BTS doesn't escape to this kind of commercials products.
But do you know where they get their photoshoot and filmed their music video ?
Here are the Korean places of their shoot.
Enjoy them et try to reenact their shoots !
Shooting and Filming places
Laundry Pizza – Love Yourself : Her
Laundry pizza is a restaurant famous for its setting that has been used for  numerous photoshoots. Among them you can find Apink, Got7 and of course BTS.
You can enter in this pizzeria and do photoshoot like BTS while eating a delicious pizza.
Address : 22 Bongeunsa-ro 4-gil, Yeoksam-dong, Gangnam-gu, Seoul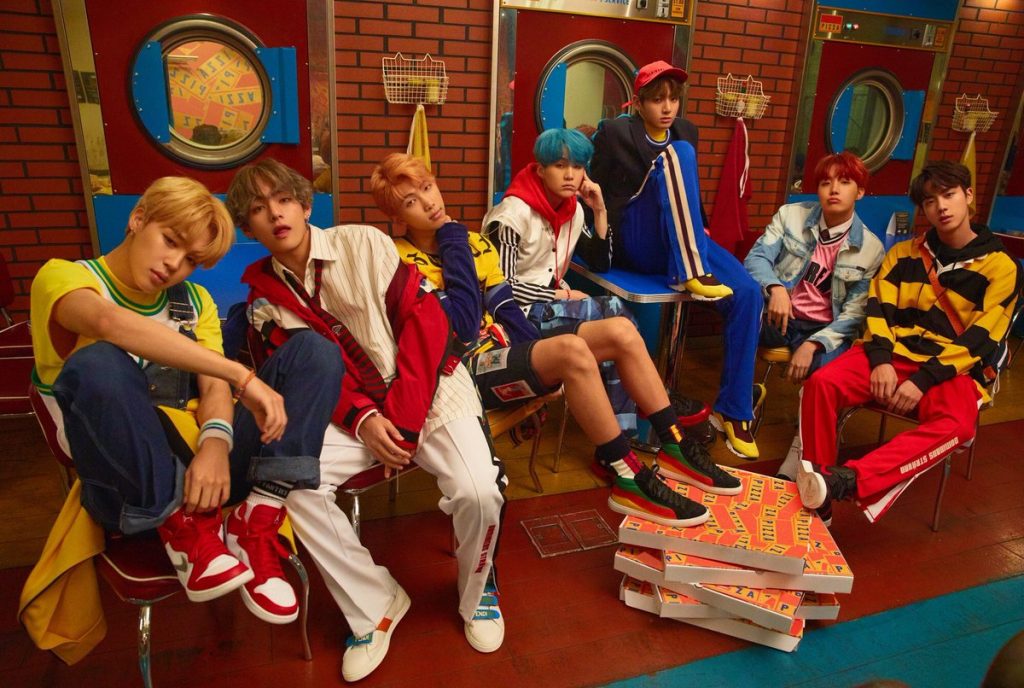 Jumunjin beach – You never walk alone
Jumunjin beach got famous for one of the most important scene of the drama Goblin. But that's not all !  Along the road, you can find now a bus stop, built especially for a BTS shoot.
This bus stop is fixed now and you can take picture there.
Address : 8-20 Hyangho-ri, Jumunjin-eup, Gangneug, Gangwon-do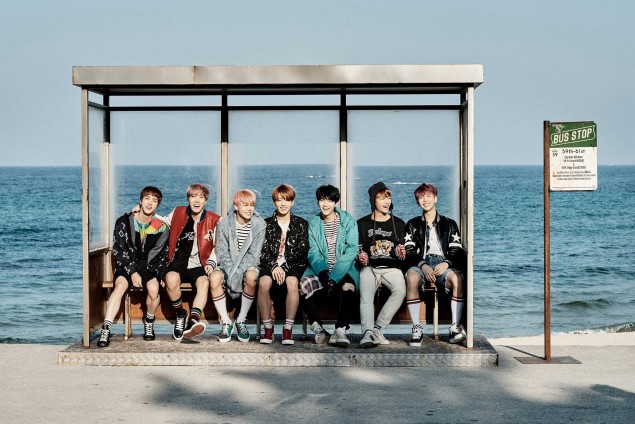 Dongjak bridge – Love yourself
Dongjak bridge is a bridge above Han river and combines road and railway. It's there that V (his stage name, real name Kim Taehyung) made his shoot for Love Yourself trilogy photo teaser.
Taking pictures on could be a bit difficult but there is not a lot of people that walk on birdges in Korea so you will be able to take time to take your best photos !
Address : Bampo-dong, Seoncho-gu, Seoul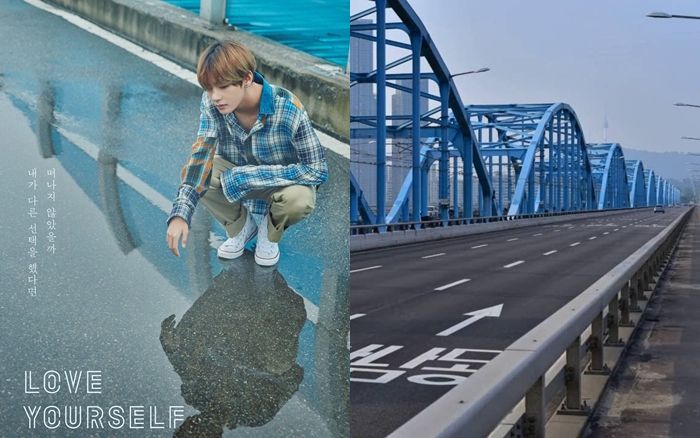 Cheomsongdae observatory – The most beautiful moment in my life pt.1
This observatory is the oldest in Asia. Yhe building stands in the middle of green ground that gets flowers in spring. A part of Jimin and Jungkook's shooting set here, in the middle of the blooming spring.
If you come to Gyeongju, do not hesitate to come at the observatory and take pictures like the 2 youngest members of the groups.
Address : 140-25, Cheomseong-ro, Gyeongju-si, Gyeongsangbuk-do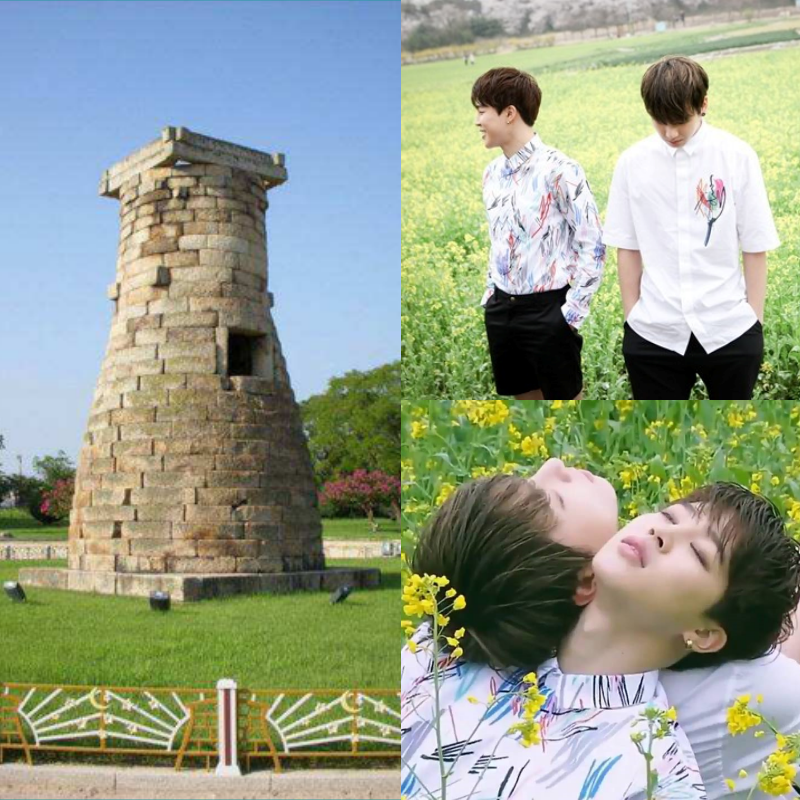 Seoul forest – Love yourself
Seoul forest is located on Ttukseom, on the East side of Seoul. It's an ecological park with many facilities were people can ride bike, do some sports, play with children on the playground or even play piano.
Hidden in the middle of the park you will find the Wish House surrendered by a cute garden. The small tunnel were Suga had is photoshoot belongs to this garden.
Address : 273 Ttukseom-ro, Seongsu-dong 1(il)-na, Seongdong-gu, Seoul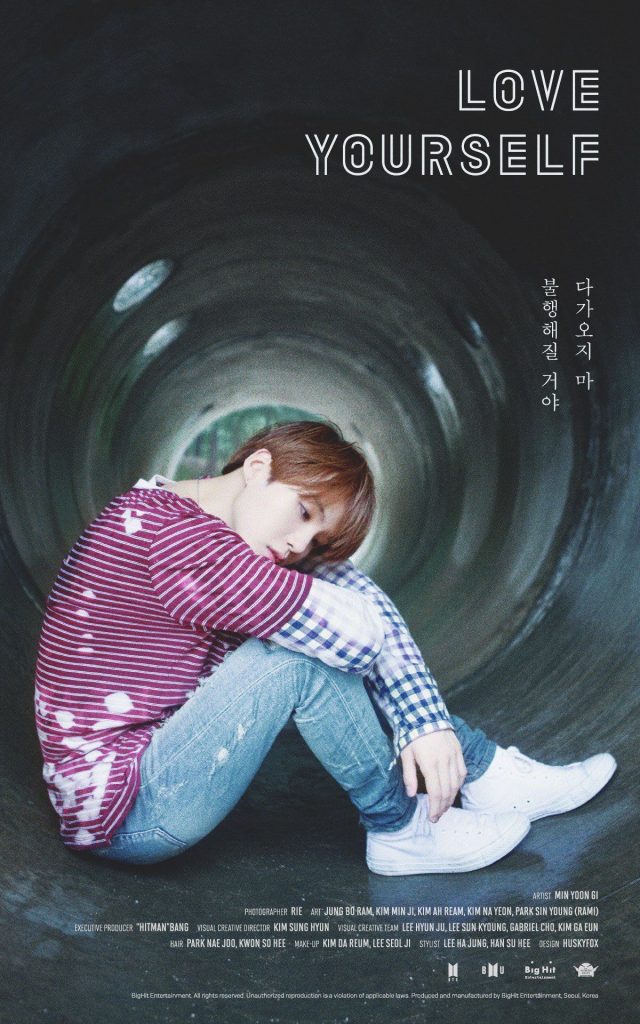 Camellia Hill – Love yourself
Camellia is the largest camellia garden of the East. You can appreciate there more 500 varieties of camellia form over 80 countries. The arboretum counts more than 6000 flowers.
It's in this garden that Jin had his shoot for the photo teaser of Love yourself trilogy.
Address : 166 Byeongang-ro, Andeok-myeon, Seogwipo-si, Jeju-do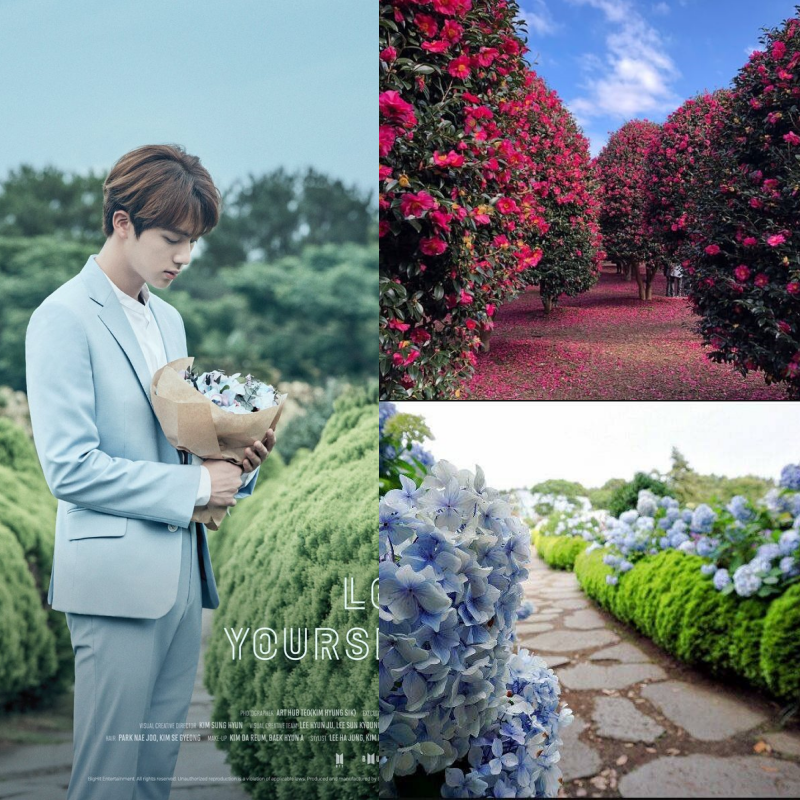 Bomun tourist complex- The most beautiful moment in my life pt.1
Bomun tourist complex is the international complex of Gyeongju. It's located on the side of Bomun lake. This place provides many activities like temple, traditional bridge and more. During spring, the whole walkway is covered by cherry blossom petals.
It's there BTS has probably one of the most beautiful and picturesque photos for the album photobook of "The most beautiful moment in my life pt.1″
Note : a photobook is a book with photos of the group and all the member one by one. When you buy a K-pop album, you can be sure you will find one.
Address : Sinpyeong-dong, Gyeongju-si, Gyeongsangbuk-do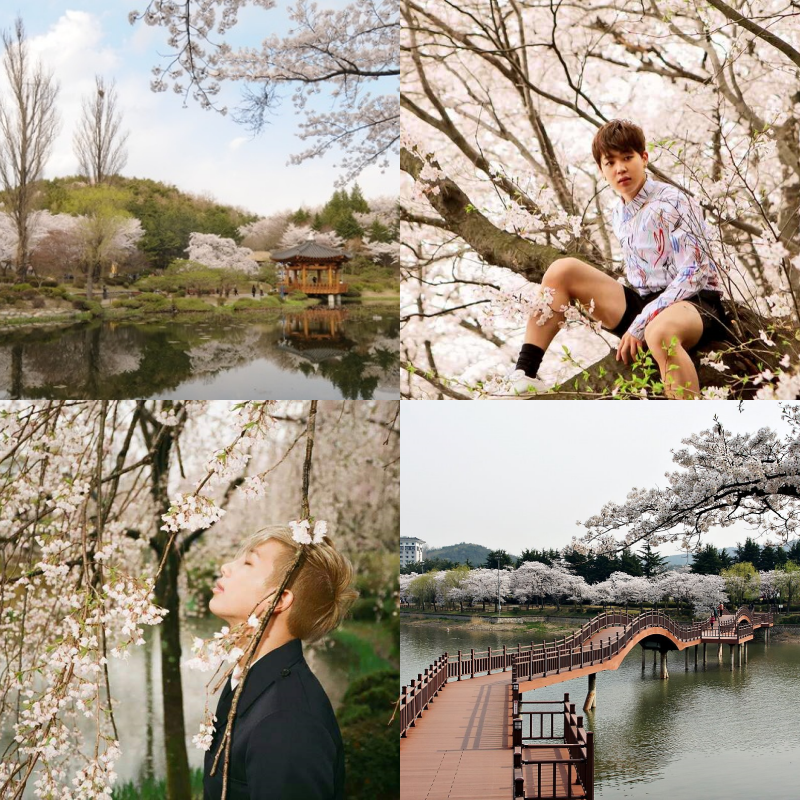 Songwol-dong – The most beautiful moment in my life pt.2
It could have stayed  a simple zebra crossing near the Fairy tale village…but  BTS' shoot on the same zebra crossing took place there.
Now it's your turn to have fun recreating their shoot !
Address : Songwol-dong, Incheon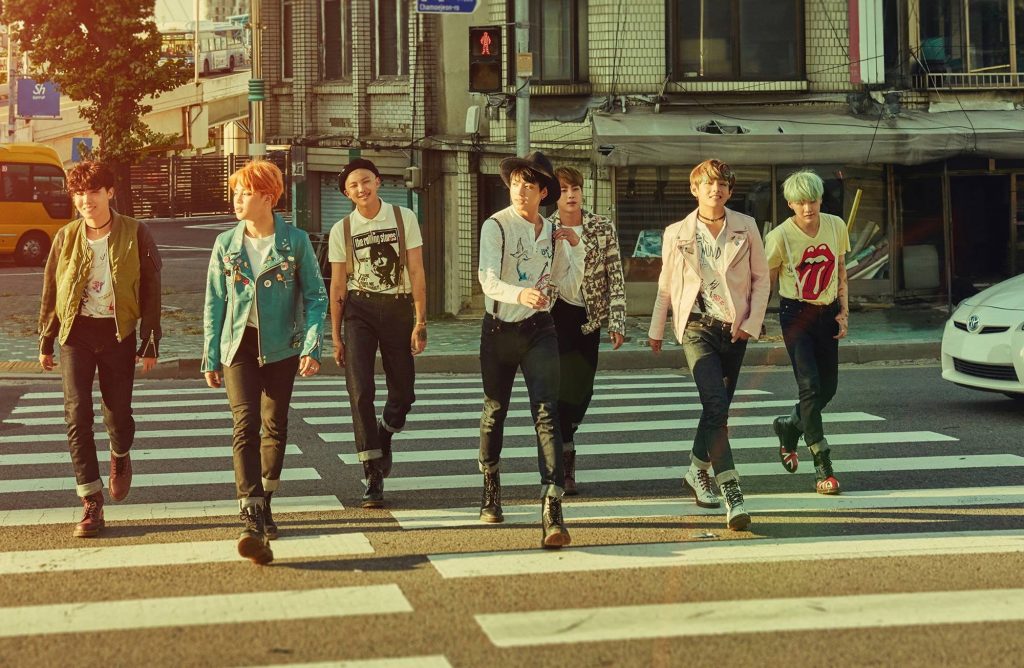 oreum volcano – The most beautiful monent in my life pt.2
Jeju island is a volcanic island with an amazing vegetation and breathtaking landscapes. An oreum, according to some sources refers to a small volcano within the crater.
One of them is the location of the most magical part of the "The most beautiful moment in my life pt.2" photobook.
Address : 2171 Songdang-ri, Gujwa-eup, Cheju, Jeju-do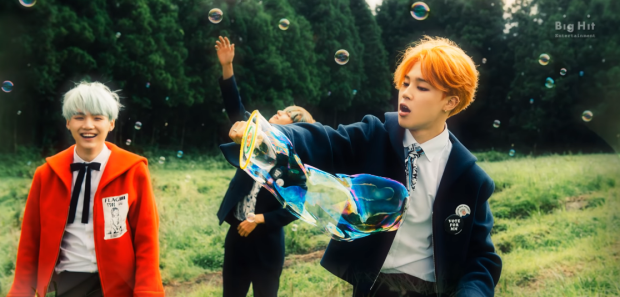 Dongneo bundeok – The most beautiful moment in my life pt.2.
It's the place where this photo has been taken. It's a cliff you can go easily if you follow the hiking olle trail number 7.
Address : 2171 Songdang-ri, Gujwa-eup, Cheju, Jeju-do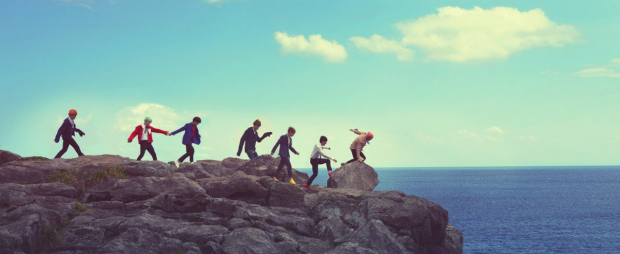 Yongma Land
Yongma Land is a disused park you can visit. It has been used for  many K-Idols have shoot like IU, Got7, Twice and EXO.
BTS isn't an exception.
Address : 118 Mangu-ro 70 gil, Manbubon-dong, Jungnang-gu, Seoul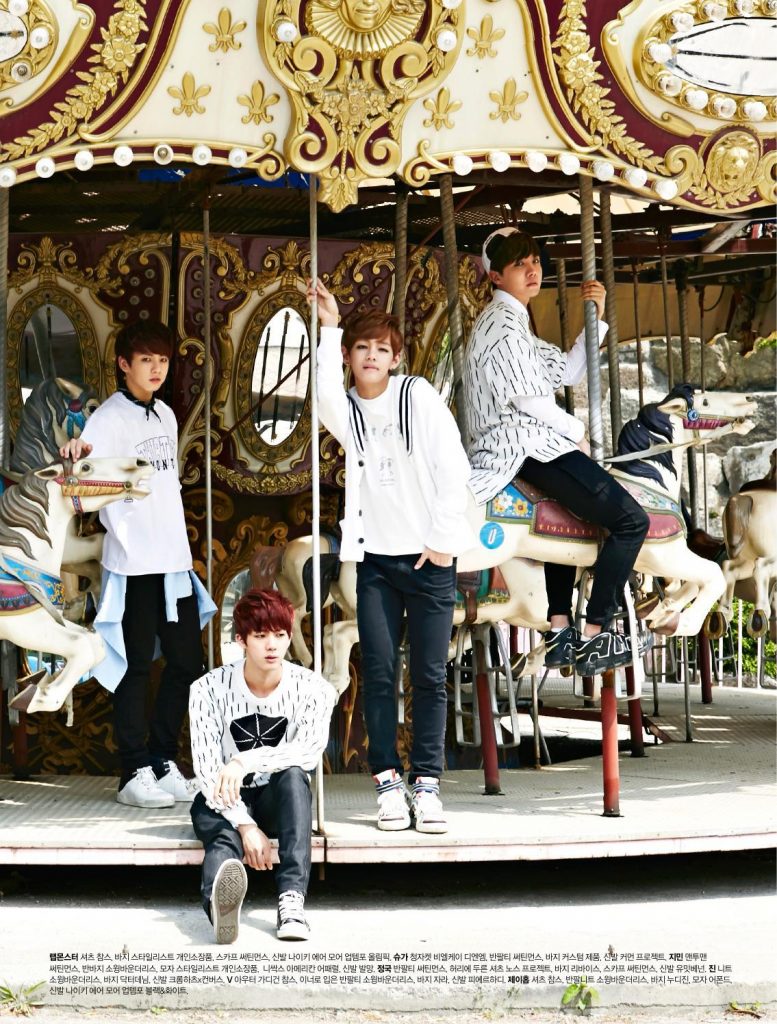 Seoul University abandoned swimming pool – The most beautiful moment in my life : prologue
In the Seoul university area you can find an abandoned swimming pool with tags. As an abandoned swimming pool it used to don't have any interest but BTS shoot gave it a second life.
Address : SNU Genetic Engineering Research Center. Semiconductor Research Center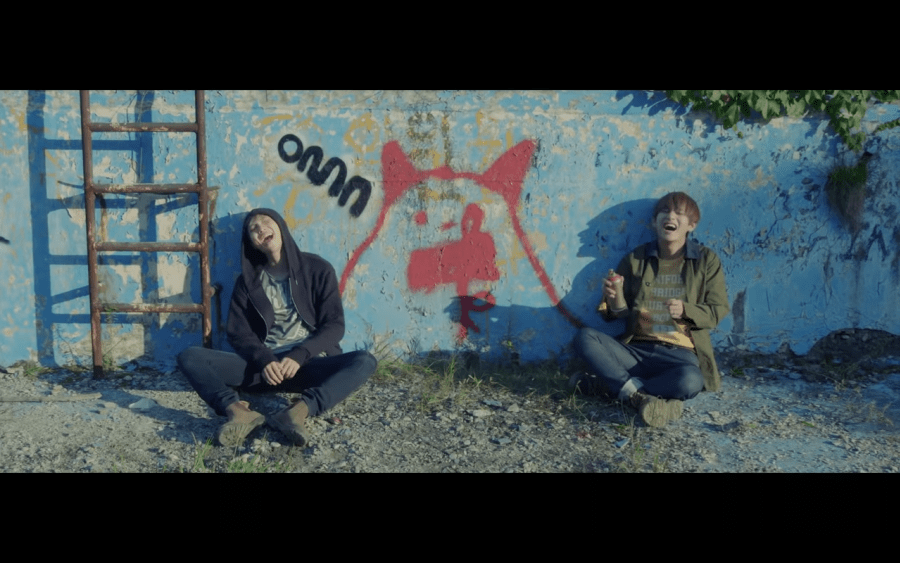 Saemangeum land bounty – "Save me" music video and Love yourself  : Tear
This is a farmland and industrial ground created by the governement to help the local population.
This land has been used twice : for the MV of "Save me" and for the photobook of the album Love yourself : Tear. You can try to find where each scenes has been turned and where each photos has been taken.
Address : Daehang-ri, Byeonsan-myeon, Buan-gun, Jeollabuk-do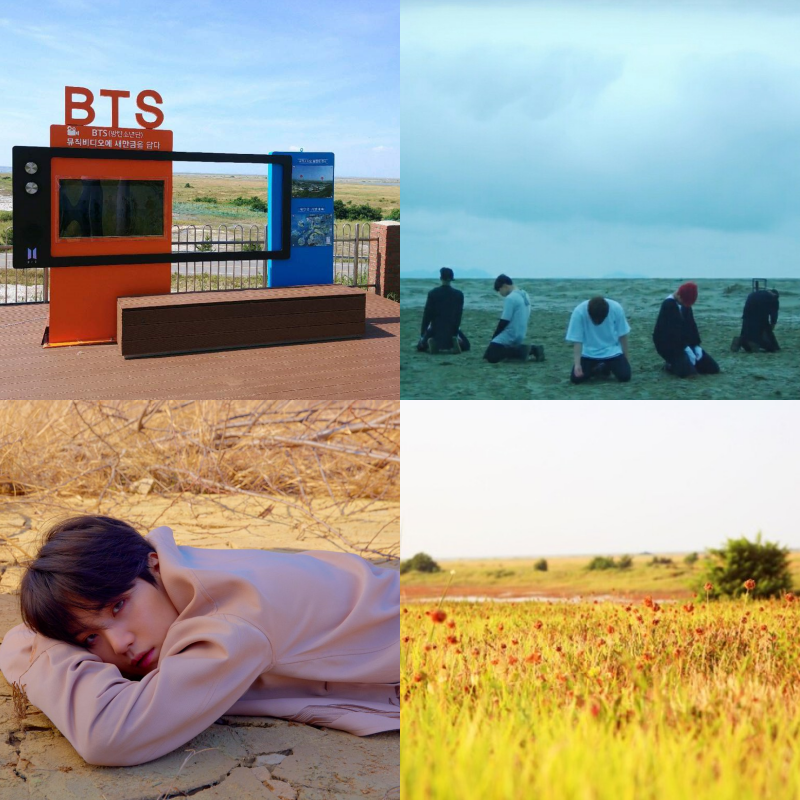 Iryeong station – Spring day
Iryeong station is an abandoned train station in the north of Seoul (Gyeonggi province). It became a very popular sport for the fans of the group after the singer V shot some scenes of the MV "Spring day".
Address : 327, Samsang-ro, Jangheung-myeon, Yangju, Gyeonggi-do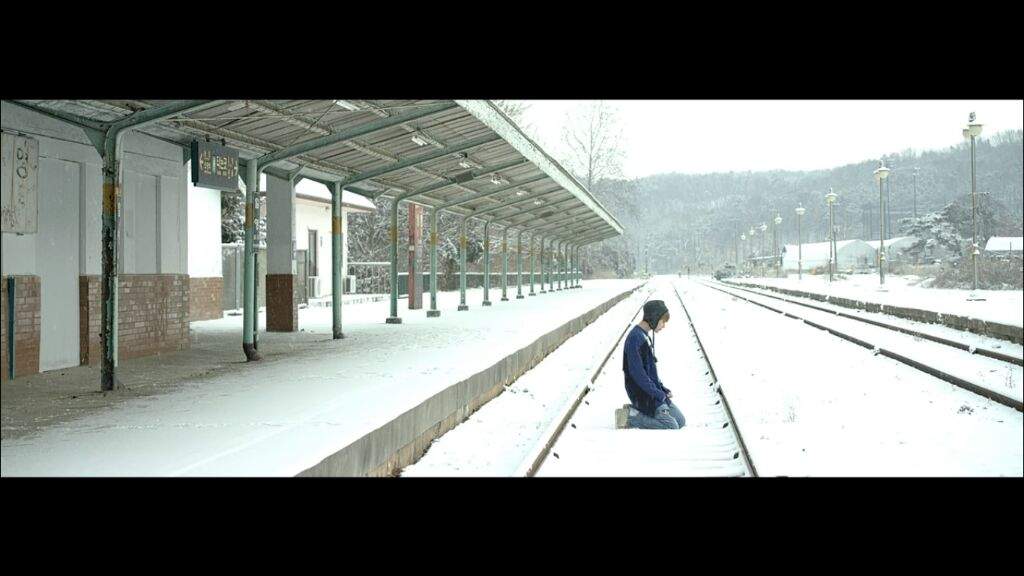 Mosan aerodrom -Epilogue : Forever young
Do you remember Forever young music video ? Bangtang boys members used to walk on a plane runway. It's at the airport of Jechon, in the Mosan aerodrome that it has been filmed.
This aerodrom used to be a training ground for the army during the 50's. After that, it became a park where you can find coffees and restaurants. As long as it's opened to the public, you will be able to walk on the same way than BTS.
Address : 1065-2 Goam-dong, Jecheon, Chungcheongbuk
.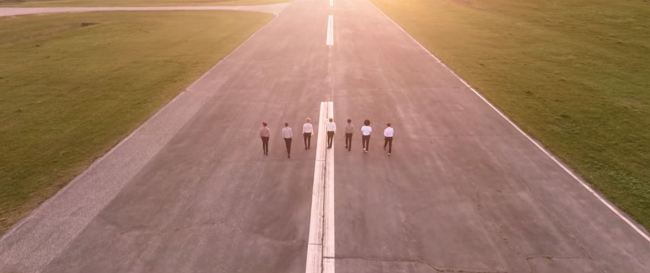 Dongho bridge – I need you
Dongho bridge is a bridge above Han river that combines railway and road for car. It's the place where Hoseok used to walk desperately is the MV I need you.
Address : Oksu-dong, Seongdong-gu, Seoul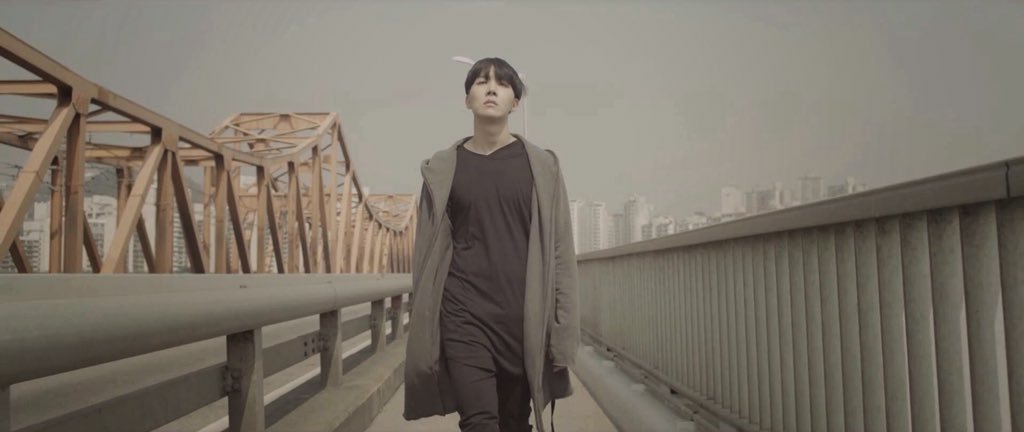 Wolmi culture street (Wolmido) – For you
Have you watched the music video "For you". Do you remember how cute were Jungkook, the youngest member in it mascot outfit giving flyers in a dynamic street. It takes place in Wolmi culture street in Incheon.
This area has an amusment park (seen in the  k-drama "Descendents of the sun") and is along the sea. You will be able to have fun while walking on Jungkook path.
Address : 98-57 Bukseong-dong 1(il)-ga, Jung-gu, Incheon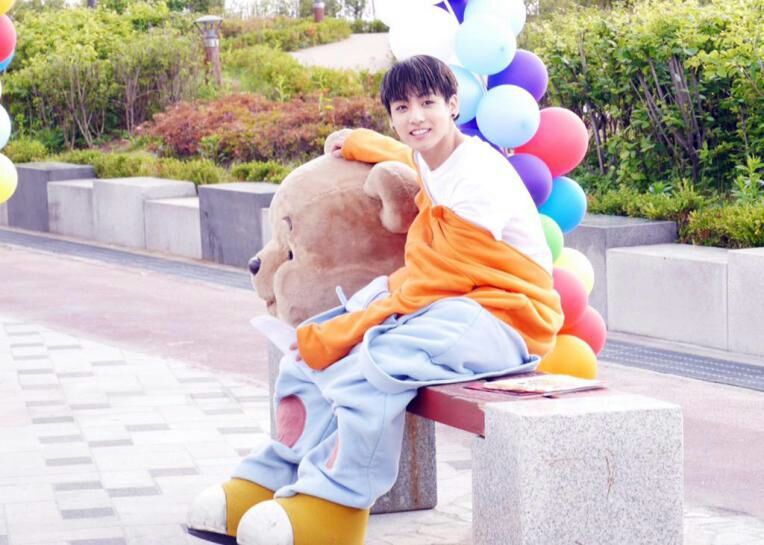 Seonjaedo Island – Run
Do you remember the final part in the MV "Run", the one while the end credits parades across, you know, when they are all on the beach, smiling, taking pictures, running on the sand? What about reenact this happy scene on the same beach? This takes place on Seonjaedo island in Incheon.
Address : 101, Seonjae-ro 34beon-gil, Ongjin-gun, Incheon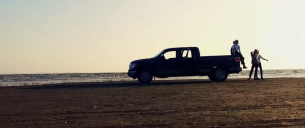 Nodeul Island and Hwajeong Tunnel – Run
These are 2 places were we can see BTS running in the music video of "Run".
One is located in Seoul, the other one in the province of Gyeonggi-do.
Neodeul Island address : 305-9 Ichon-dong, Yongsan-gu, Seoul
Hwajeong Tunnel address : 951 Sanbon-dong, Gunpo-si, Gyeonggi-do
Hwajeon Tunnel - Nodeul Island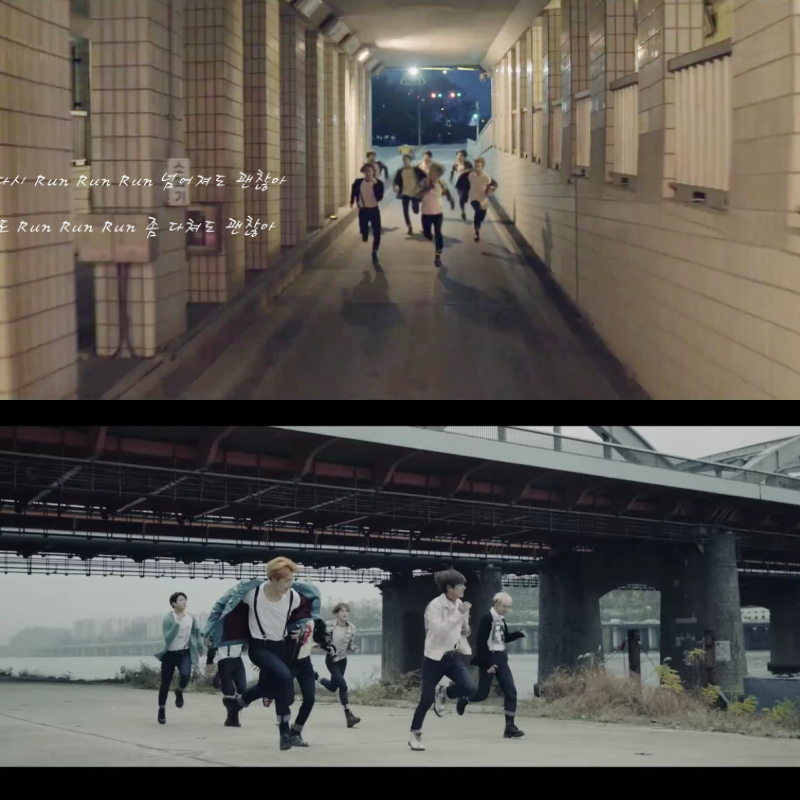 Gyeongjeong beach – The most beautiful moment in my life : prologue
The scene where Taehyung jumps in the sea is probably one of the most memorable scenes of "The most beautiful moment in my life" trilogy (and maybe all their career) . This Jump happens at Gyeongjeong beach. Of course you can't reproduct it but you can sit where the other members used to and admire the landscape.
Address : Gyeongjeong-ri, Chuksan-myeon, Yeongdeok-gun, Gyeongsangbuk-do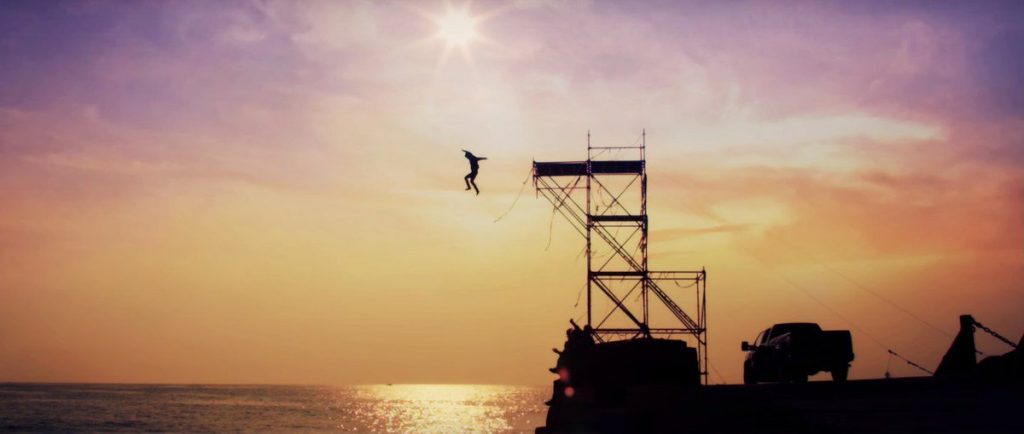 Neungnae Tunnel – Run
We all know the scene where BTS hipsters blocked the tunnel with a car during the mv of "Run". This scene takes place under the Neungnae tunnel in Gunpo-si.
Address : 951 Sanbon-dong, Gunpo-si, Gyeonggi-do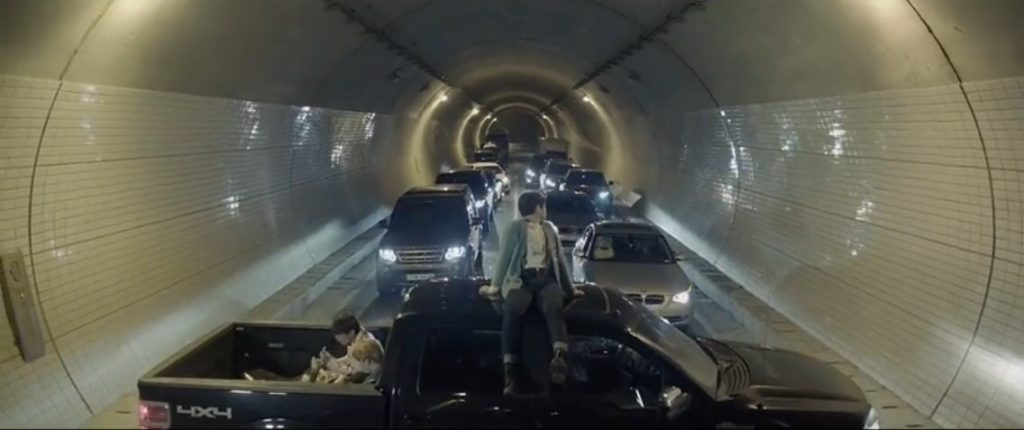 sihwaho lake
Sihwaho lake is a ecological park and tourist attraction. It's probably one of the most important place of "Spring day" music video since it's the place where we finally see them all gathered at the end of the MV.
Address : Daebubuk-dong, Ansan, Gyeonggi-do

Yoojung Sikdang – BTS Rookie King
Do you remember BTS predebut program Rokie King ? They turned one episode in this restaurant. It's an affordable restaurant that fill everyone located in Gangnam.
Address : 14 Dosan-daero 28-gil, Nonhyeon 1 – dong, Gangnam-gu, Seoul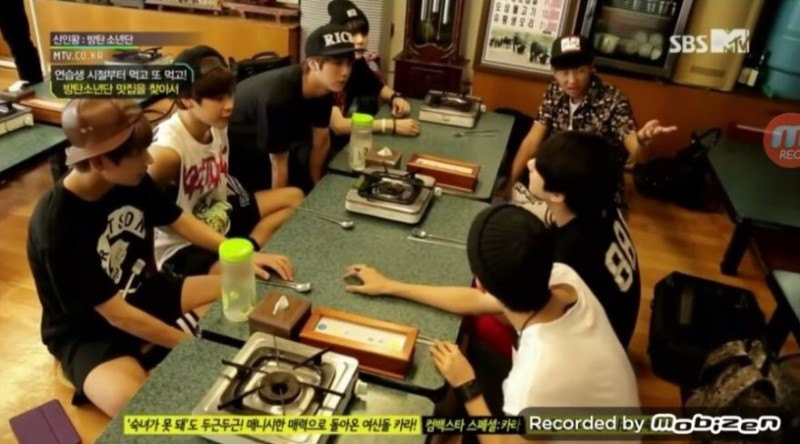 &Gater cafe – BTS Run !
Did you watch the episode "45 of Run BTS !". While Jin was wearing a ridiculous rabbit costume, members were trying to create their own cups of different kind of coffee. It's in &Gather cafe.
Their drink became signature drinks of the coffee and you can try them !
Address : 39, Doseodang-ro, yongsang-gu, Seoul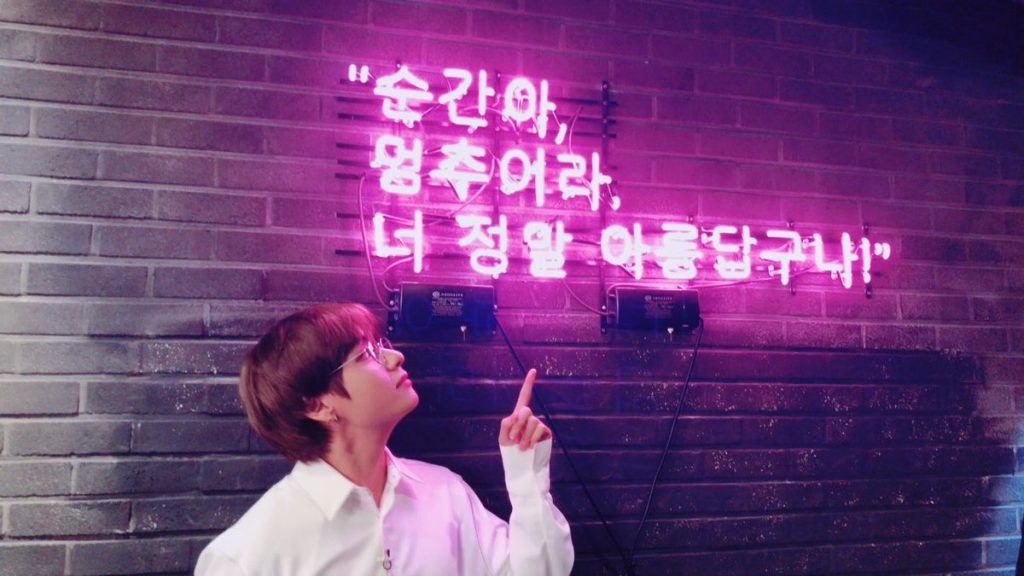 Star avenue Lotte Department store
Star avenue is a must-see place if you are an army (BTS's fans name) or a multifandom person (mean you like many groups). You will find there the handprints of the boys, a special mirror zone and many others facilities to feel closer to them.
Address : 1F, Main Branch of Lotte department store, 30, Eujiro, jung-gu, Seoul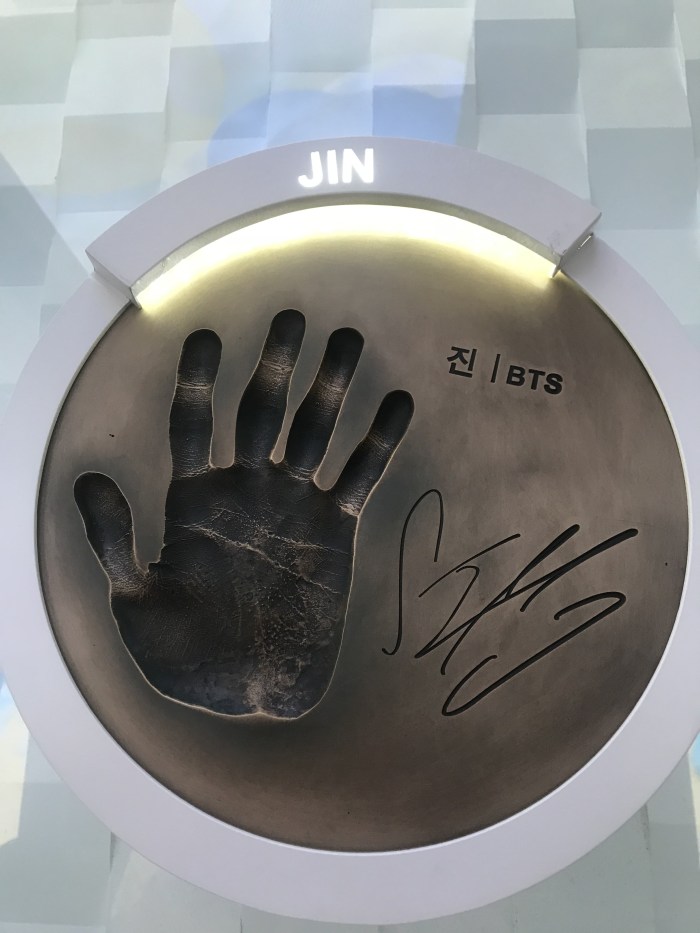 K-star road
K-star road is the famous road with the cute dolls, called Gangnamdol, that represent popular Idol groups (and Psy). It's without any surprise that you will find BTS's one !
Address : Apgujeong-ro, Gangnam-gu, Seoul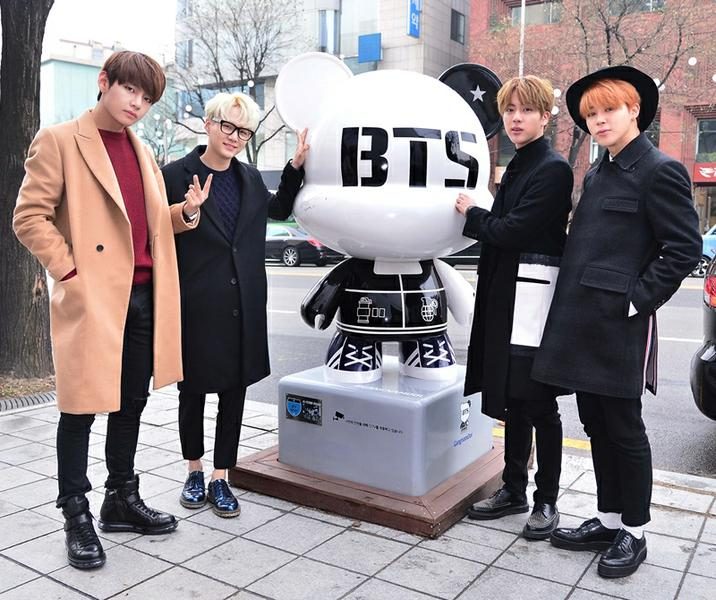 BT21 stores and Line Friends stores
Most of the BT21 products are sold in the Line Friends stores. The store can have its own floor like in Itaewon or Hongdae and share the space like in Coex. There you will be able to buy all BT21 product and in some, degusted a drink.
Addresses :
Itaewon street
Hongdae
Myeongdong
Young plaza , Myeong-dong
Lotte World Mart, Songpa-gu
Shinsegae Duty Free, Myeong-dong
Hyundai Duty Free COEX, Gangnam
Doota Duty Free, Dongdaemun
At Incheon Airport
At Neverland
In Busan
Here is the link of the website : https://www.bt21.com/store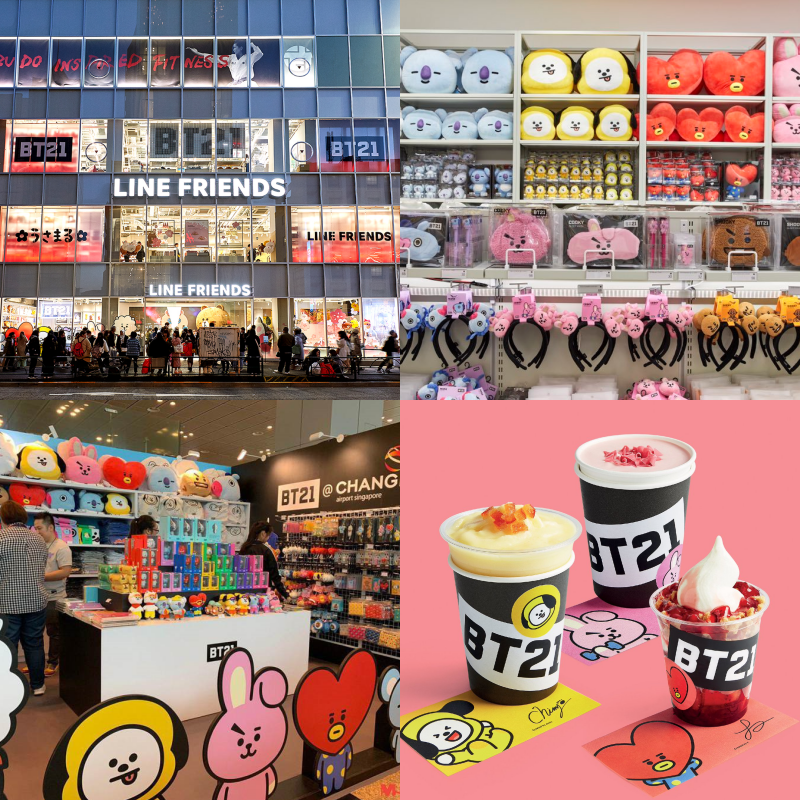 VT Pink House
VT pink house is a dessert coffee for VT cosmetic brands, a brand that provides BTS cosmetic products. Since it's the only VT shop in Seoul, it's not really surprising to know you will find many pictures, standing dolls and more of BTS. You will be able to drink and buy beauty products from the brand (BT21 cosmetic too)
Wausan-ro 29ne-gil, 84 1, Seogyo-dong, Mapo-gu, Seoul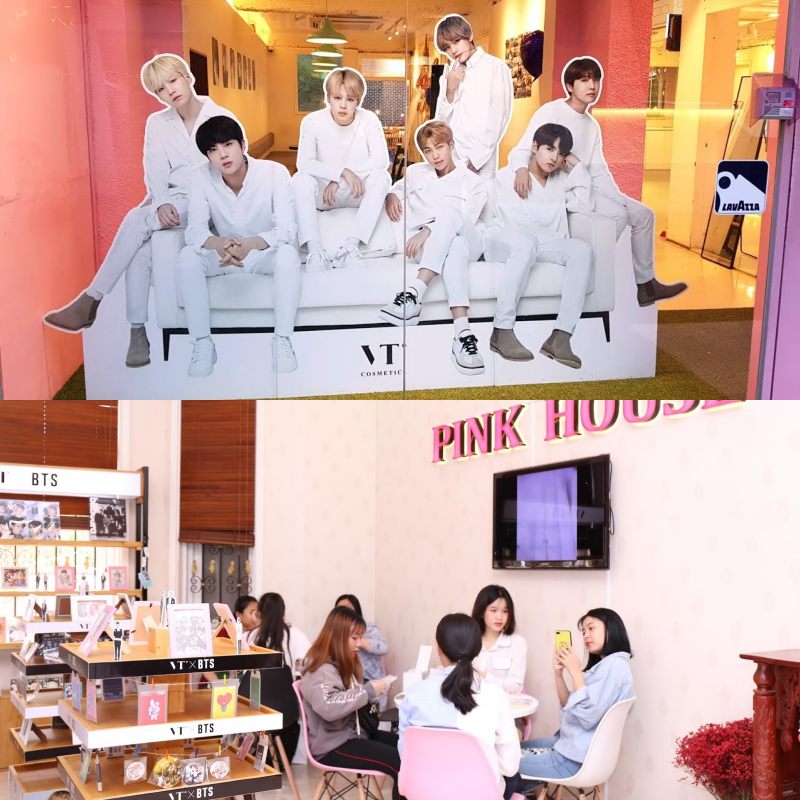 The Mins cafe
The Mins Coffe belong to Lee Changmin, the member of 2am. This is the BTS's favorite coffee. You will find inside many products signed by BTS and maybe try their fav drink (clue : one is the Cherry ade)
Address : 330 Apgujeong-ro, Gangnam-gu, Seoul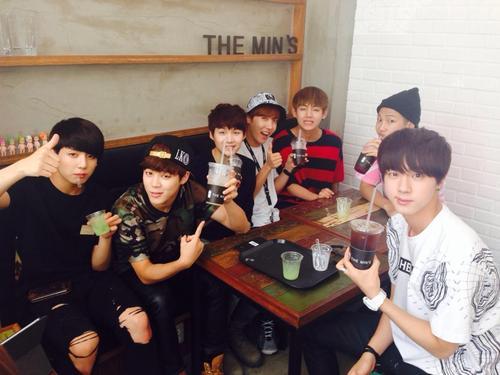 Giani's Napoli
This is Jin's favorite restaurant. You can enjoy there traditional Italian food like pizza, pasta, calzone and more.
Address : 15 Dosan-daero 15-gil, Gangnam-gu, Seoul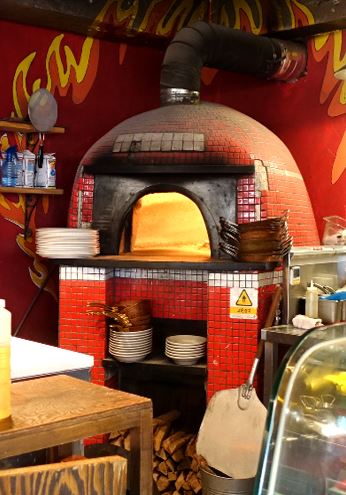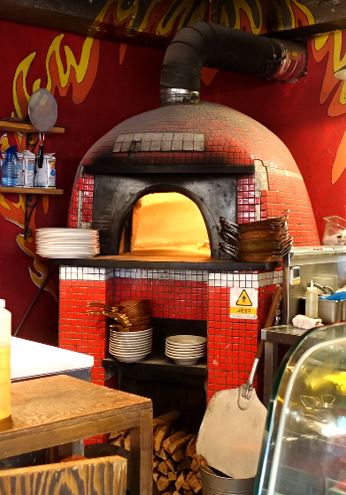 Hamkyeongdo Chapssalsundae
This restaurant offers many product made with sundae (prononciation : soondae) the traditional blood sausage (close to black pouding). Its speciality is the Sundae soup. You will also find cold sundae plate and other kind of dish with meat.
This a restaurant where BTS like to go.
32 Songpa-daero 28-gil, Songpa-gu, Seoul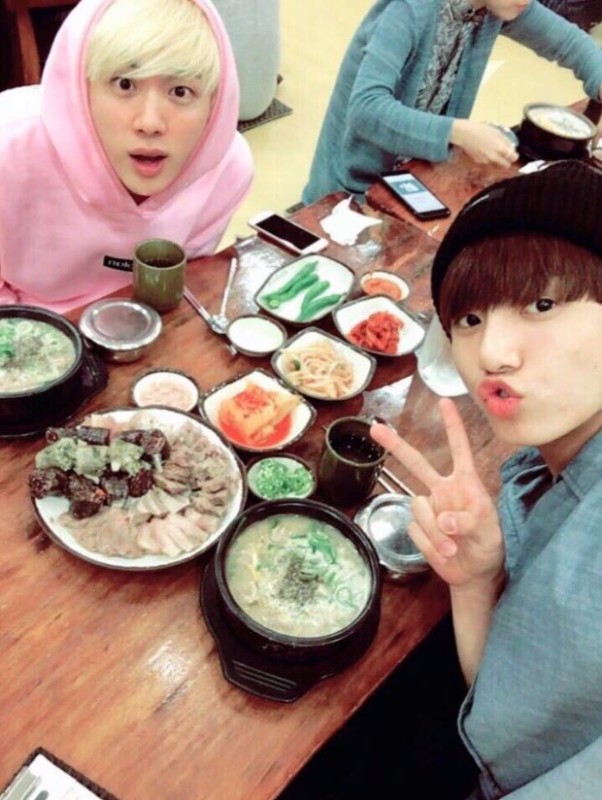 These are the main spots where BTS had photoshops and music video in Korea. Now, as a BTS fans, you can prepare your itinerary !
But wait, I have forgotten the most important : Bighit's address !
Yangjin Plaza 5F, 5 Hakdong-ro, 30-gil, Gangnam-gu, Seoul, 06104 Korea
But you all probably know it, right ? Of course it's not really recommanded to spend many time in front of the building but you can pass by and stop a few minutes to take pictures.
Don't forget your camera.
Let's finish this article with the most viewed song of the group : DNA
Written by Morgane Gabriel