Welcome everyone, you want to go on a romantic date with your lover and spend time together. Here, let me introduce you to some places for a perfect date in Seoul.
 1) N Seoul Tower
N Seoul Tower or Namsam Tower is the most famous place for dating your crush or lover. With your lover, you should buy a padlock and hang it the love locks at N Seoul Tower. All along the main square, hundreds of padlocks are hung, testifying to the eternal love of lovers. Indeed, the padlocks hanging on the fences are supposed to guarantee the durability of the lovers' wishes.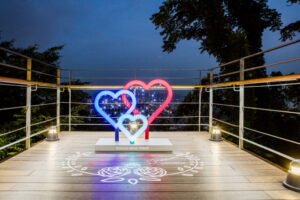 2) Petite France 
Petite France is a romantic village located in Gapyeong. In fact, with French style buildings in pastel colors, also designed according to the concept of "flowers, stars and the Little Prince" theme, the village offers experience programs. You can enjoy the beautiful view of the lake, which gives a romantic touch.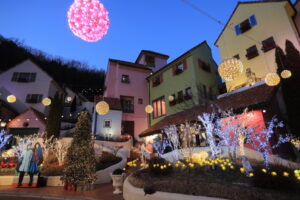 3) Nami Island
Nami Island or 'Namiseom (남이섬)' in Korea, one of the best tourist destinations near Seoul. It's ideal place for hang out and contemplate the nature. Moreover, there is plenty to do and see on Nami Island like from exploring its romantic scenery, taking the island zipline, ride a bike and trying authentic snacks.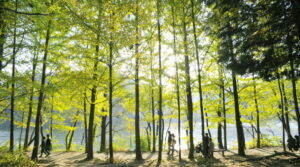 Thank you for reading. See you soon for a new article !