Hipster, you got a mission : success the 11 missions we are going to give you.
Will you manage to do it while doing sightseeing and enjoying your time or will you fail ?
You have 5 days.
Good luck, we count on you.
  Day 1 – Mission 1 
Welcome on Nami Island
Nami Island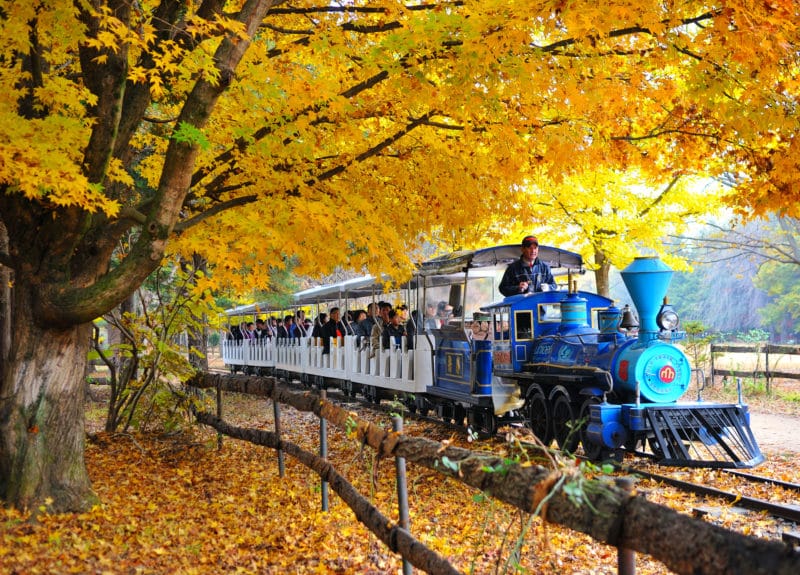 Nami Island
We will take you for your first day to Nami Island where you will enjoy the nature of the site. Wait ? Is it the mission ? of course NO ! If we can go to Nami thank to the ferry, we can also land on the Island by Zip-wire above the lake …And that's what you will have to do !
    Let's fly in the air and feel forever young like Peter Pan.
The zip-wire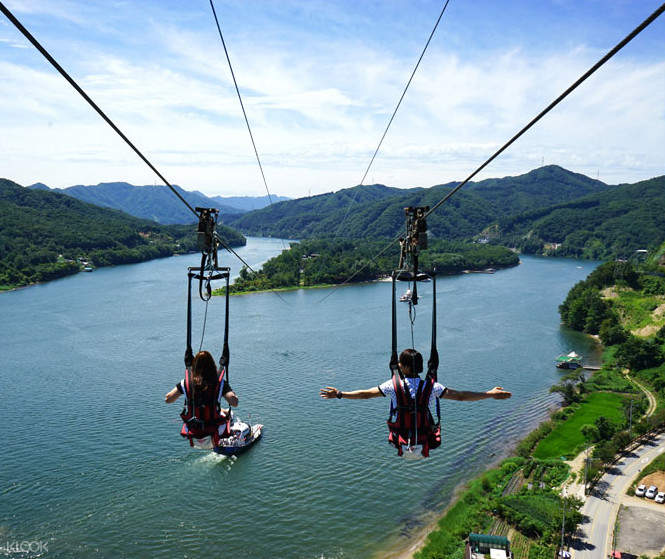 Gangchon Rail Bike park
Since you are young, you are healthy and do you know what does it mean ? You can do some sport ! Do not worry, it won't be that tiring, you will just have to pedals together with a special bike on the rail of Gangchon Rail Parks. Admire the beautilful landscapes and breathe the nice air of the nature after a long flight.
Assured nice time !
Gangchon Rail Park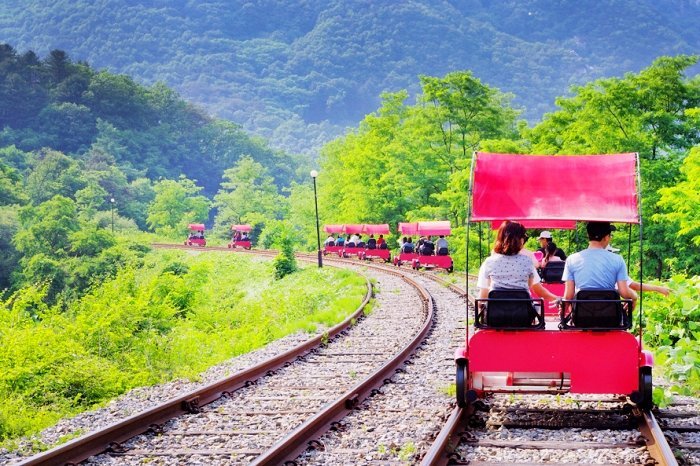 Day 2 – Missions 2 to 4  
Let's go Hongdae !
Hongdae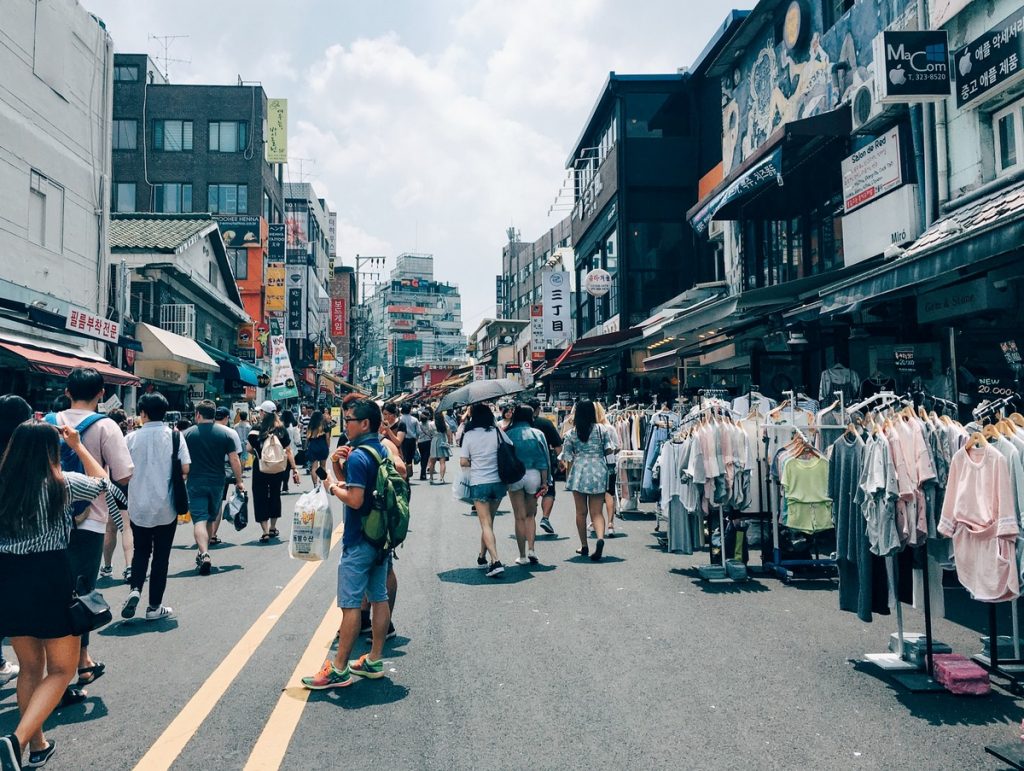 Game in Hongdae
After a tour at a VR center, we will take you to your second mission : an escape game. You know what is it right ? You will have to complete all the missions to being able to escape of the rooms.
Will you success ?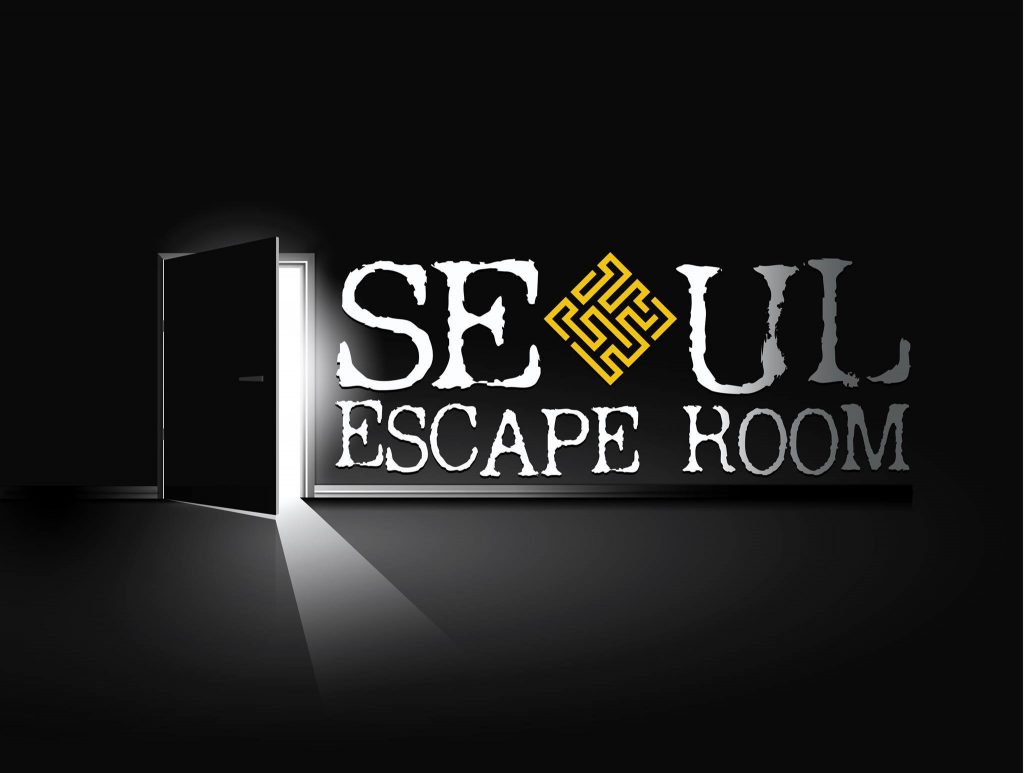 Noreabang
Do you know Noraebang ? It's the famous Korean karaoke. You will have to sing as better as you can to get over 95 and complete your mission. It's time to take your microphone and train yourself.
Good luck !
Noraebang room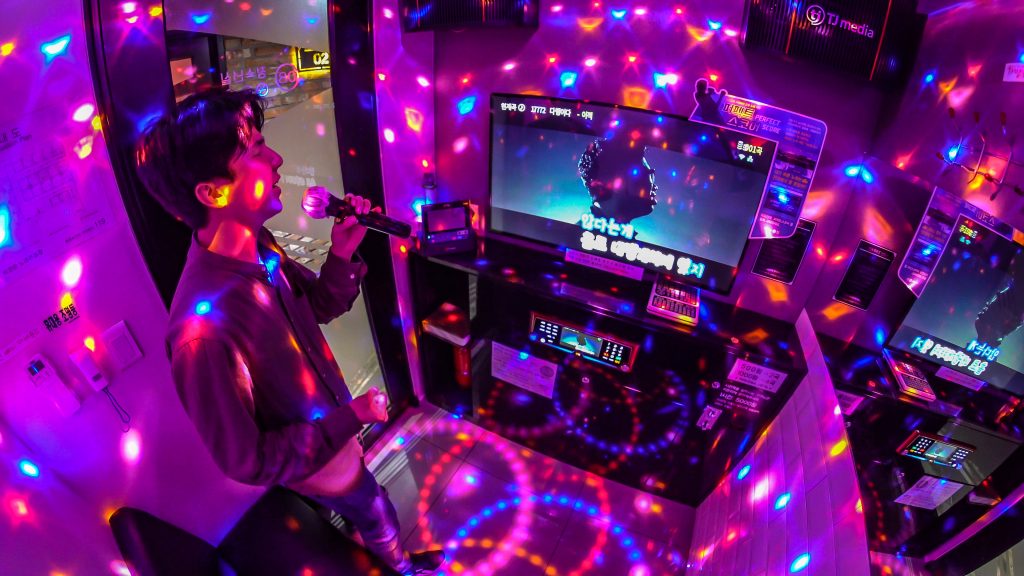 Nanta Show – Evening in Hongdae
After watching the Nanta Show, a great musical where comedians will play with kitchen utensils in a Kitchen background, you will have free time to enjoy your time in Hongdae. Stroll into the dynamic streets of the area, enter into pubs and bars and make new friends ! (your last mission of the day)
Hongdae by night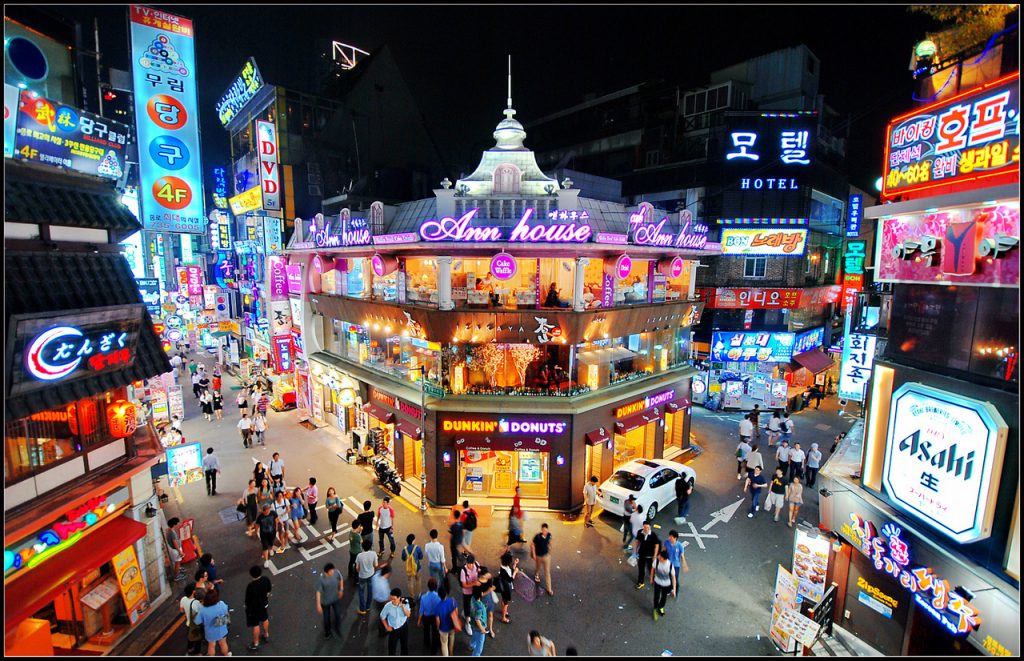 Day 3 – Missions 5 to 8
1 step into the past !
Gyeongbokgung
To start the day, what about going into the well-known Gyeongbokgung palace from the Joseon Dynasty ? Stroll along the paths of the Palace wearing a Hanbok (traditional Korean cloths) and take pictures. Don't forget to find the dragon or you will fail !
Gyeongbokgung Palace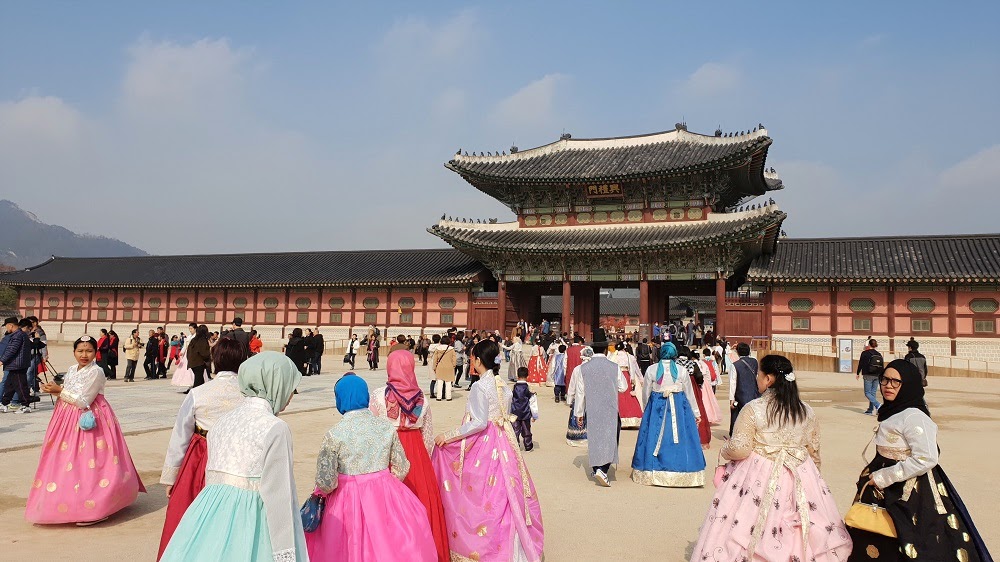 Bukchon hanok village – Tongin market
After having visited Bukchon Hanok Village, a traditional Korean village which homes more than 1000 houses, let's go to Tongin traditional market. Try to buy Korean food you will find there with traditional Korean brass coins. Will you manage to do it ?
Brass coins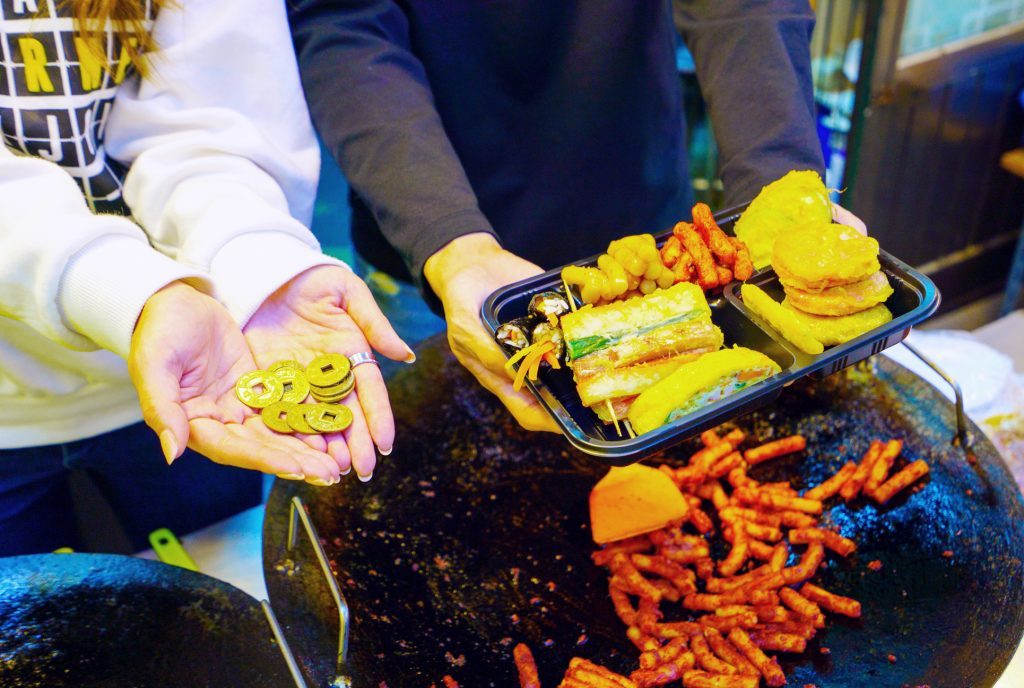 Jjimjilbang
Do you know Jjimjilbang ? These are the famous Korean saunas. After your kimchi lesson (Korean popular dish compose of garbage and spices), we will take you there. More than being a sauna you will be able to enjoy food, sleeping room and many others kind of places. 2 Missions are waiting for you : stay in the Pin tree firewood sauna for 10 minutes and manage to make a sheep head with your towel.
Will you success the challenges ?
Jjimjilbang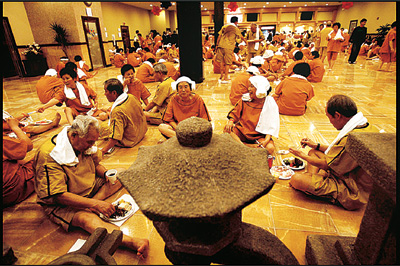 Day 4- Missions 9 to 11 
Enjoy Seoul ! 
Namsan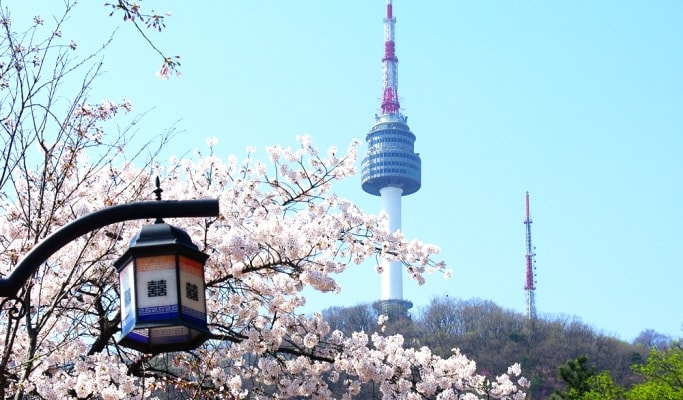 Namsan Tower
Let's gain heights on Namsan tower to start this 4th day. Go up to the Tower by cable car and enjoy the activities : watch the panorama view of the city, eat some street food or drink a coffee, enter into the museum, take pictures. Do not forget to lock a padlock on the wall !
View from Namsan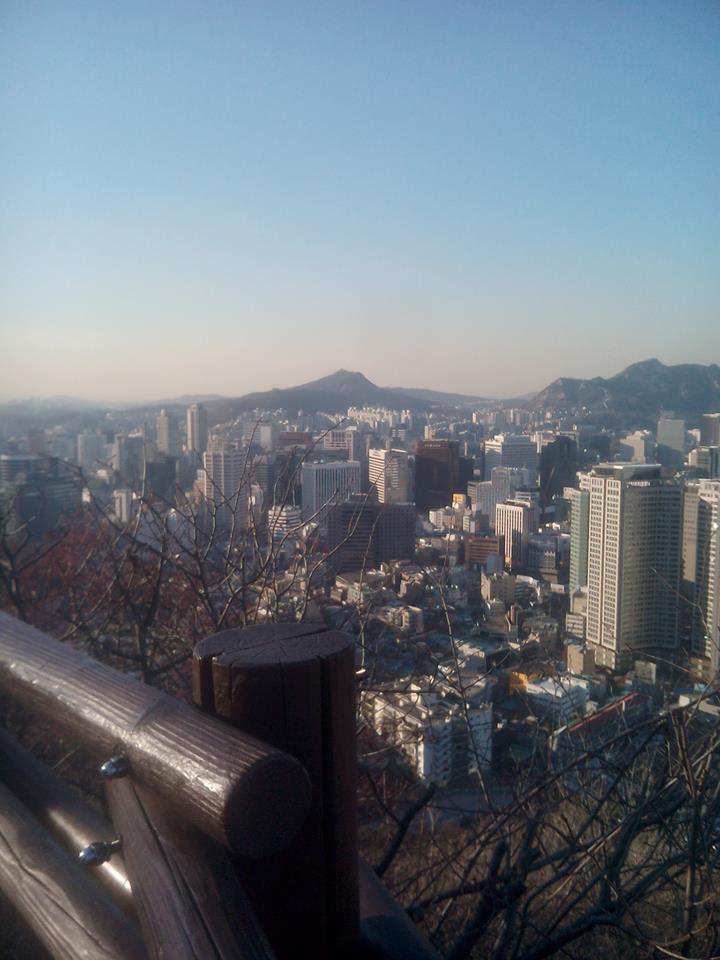 Namsangol hanok village
Let's come down and go to Namsangol Hanok Village. This village if different from Bukchon one. You will be able to enjoy many activities like Taekwondo lessons, traditional Korean board games, handmade bracelets, archery…
What about experiencing the Korean tea culture ?
(clue : it's  your 10th mission ! )
Namsangol Hanok Village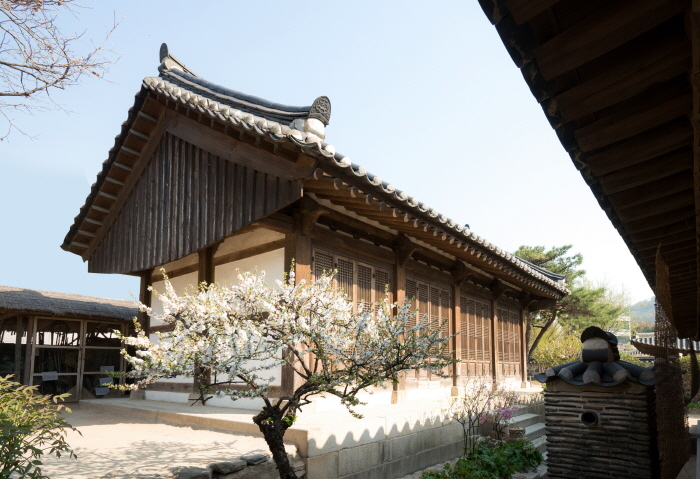 Myeongdong
Near, you will find the famous area of Myeongdong. Plenty of street food and accessories stalls, cosmetics shops and more you will be able to enjoy your time here. Try some Korean street food and buy some beauty products like mask packs, make-up and more in one of the Korean beauty brand shops. Then, you will have completed your 11th mission !
Myeongdong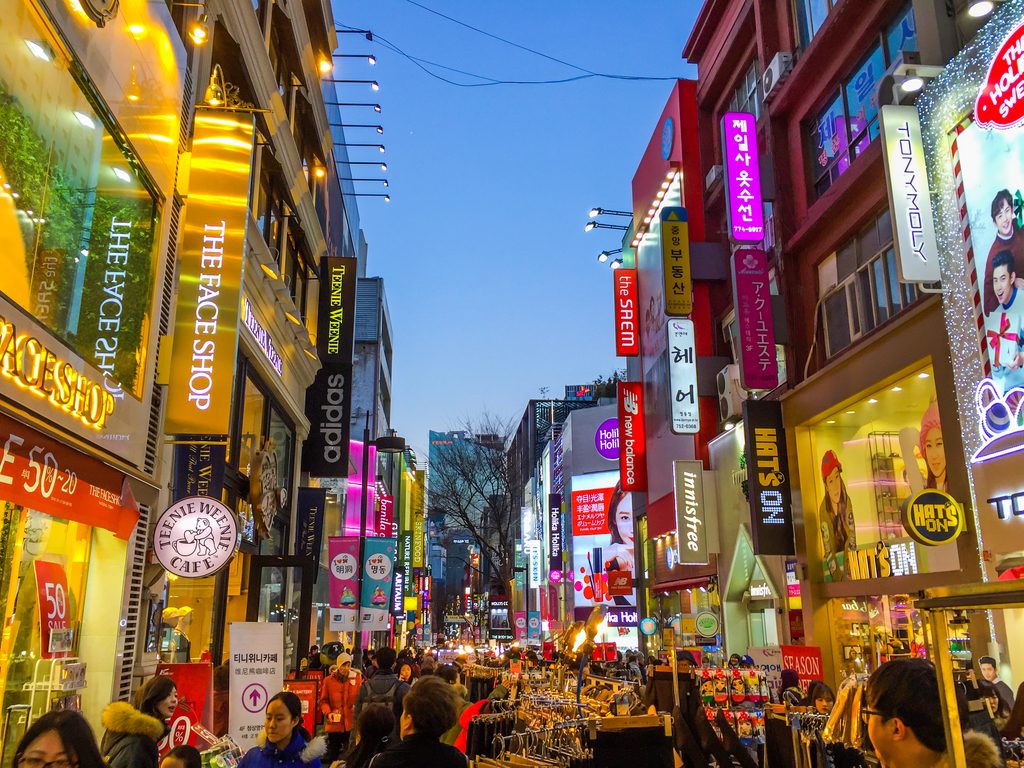 Chimac at Hangang park
Do you know the Han River ? Of course, It's the river which crosses the city. Did you know you will find many parks on its sides ? You can walk along the river, ride bike, have rest, play board games and even have pick-nick. What about enjoying the evening sat on the grass, eating face to the river and admiring the lights reflections of the city on the dark water.
Hangang park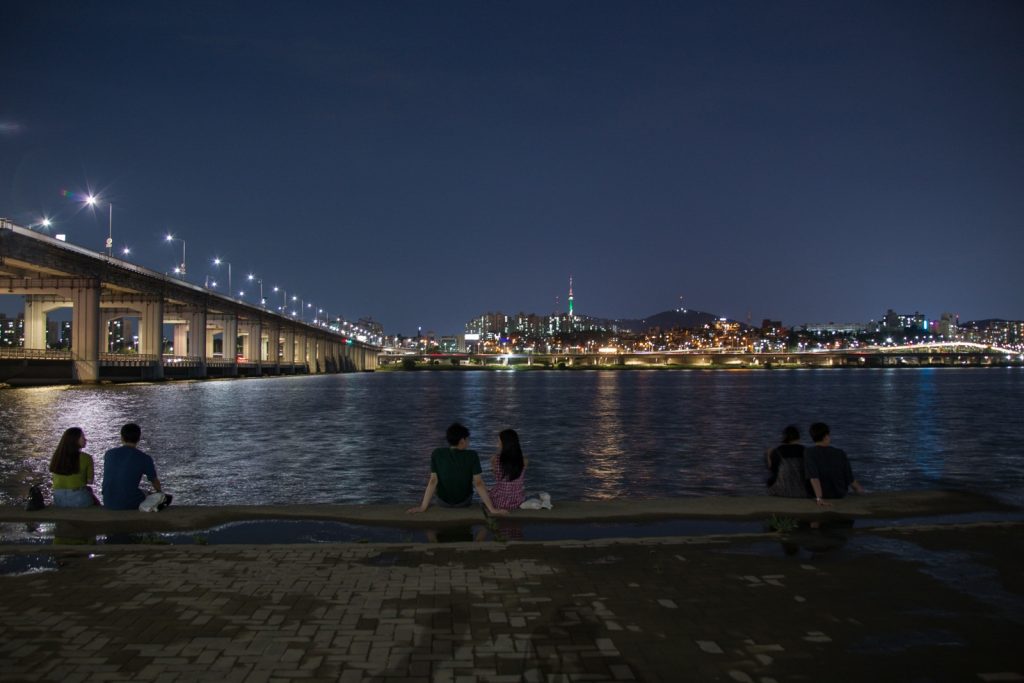 Warning ! Sad news is coming !
It's the end !  Did you success to complete the 11 missions or was it a game over ? Yes, you did ? Congrats, you did a great job !
I hope you enjoyed it.
Wait, you haven't come yet ? Really ? So let's come and challenge yourself !