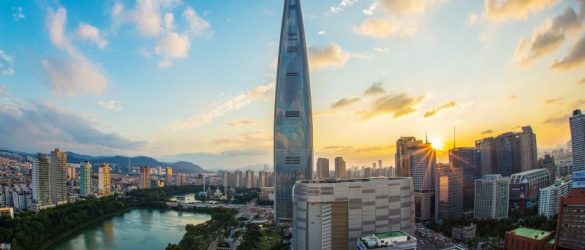 대한민국은 UIA에서 첫 번째로 2016 국제 행사에 가장 선호 하는 목적지로 선정 되었습니다.
2. New technology and ideas for MICE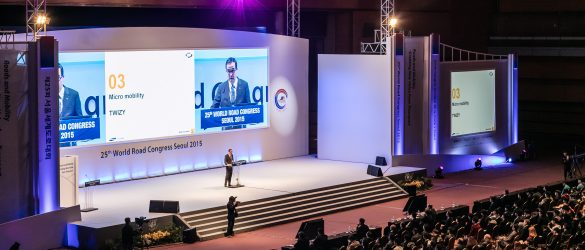 블룸버그 2018년 혁신지수에 따르면 한국은 2년 연속 1위를 차지했다.
3. Wide range of venue choices and speedy internet connection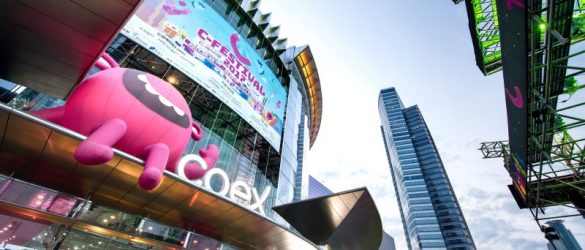 한국은 장소 선택의 폭이 넓고 인터넷 서비스로도 잘 알려져 있습니다. 빠르고 전문적인 서비스는 당신을 실망시키지 않을 것 입니다.
4. Excellent record in public safety and security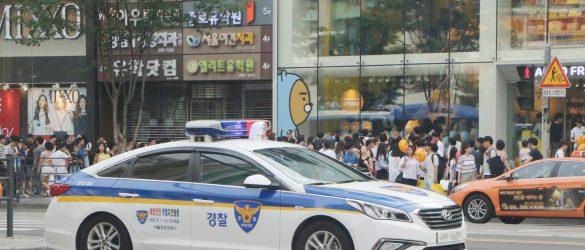 비즈니스 여행객들은 한국의 공공 안전에 대해 걱정할 필요가 없습니다. 여행자는 자유롭게 밤 시간에 산책 할 수 있습니다.
* koreaconvention.org에서 데이터 및 소스를 가져왔습니다.
[ Data on MICE events in Korea ]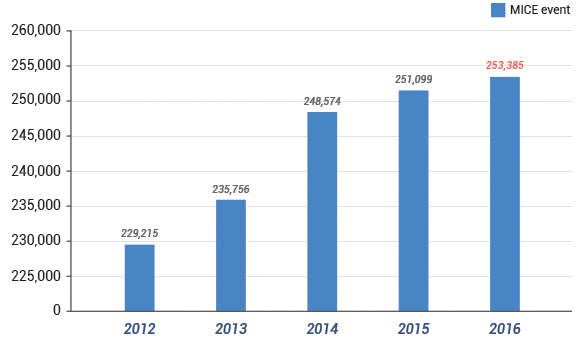 South Korea has topped the latest country rankings published by the Union of International Associations (UIA), taking the No.1 spot with 997 qualified meetings for 2016.
This reflects an 11.9% increase from the previous year where Korea had 891 meetings.
The national MICE Bureau said the result was a reflection of strong growth by established Korean meeting cities such as Seoul, as well as rising destinations like Busan, Jeju, and Incheon, contributing to the country's increasingly diverse business events portfolio.
Seoul came in third place in the UIA city rankings, hosted 526 meetings in 2016, up from 494 in 2015, while Busan is now ranked 14th, with the port city hosting 152 meetings in 2016 (an increase of 1.33%) and Jeju, moving up from 19th to 17th place with 116 meetings in 2016 – four more than 2015.
"The UIA's latest findings are a strong reflection of Korea's broad growth not only across the country's meetings section, but across the country itself," said Korea MICE Bureau executive director Kapsoo Kim.
"Established event destinations like Seoul are continuing to show their prowess, while an increasing number of regional capitals are giving global meetings planners an increasing variety of options, and so boosting Korea's appeal for congresses" he added.
http://www.c-mw.net/south-korea-tops-uia-charts / Paul Colston / June 20, 2017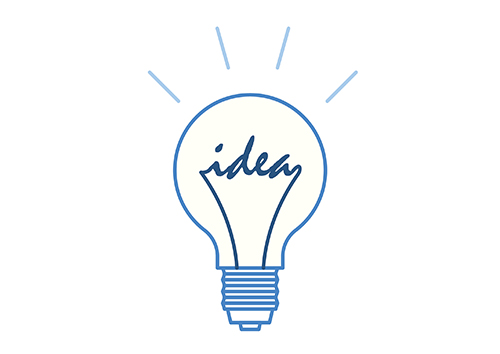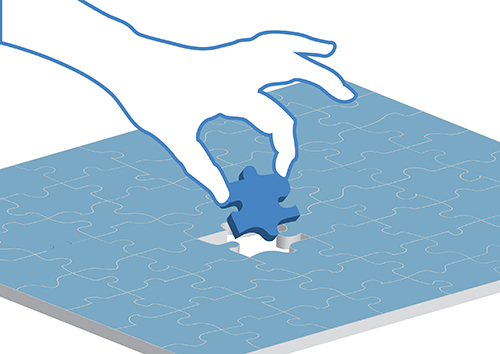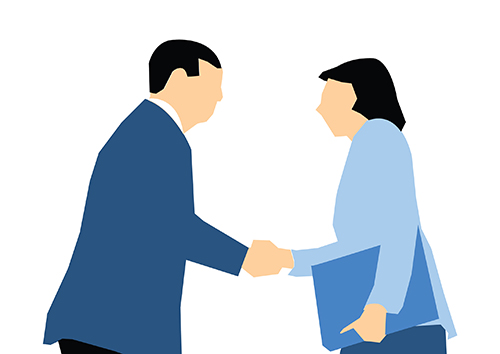 Fun and creative ideas for your events.

Tailor made events suitable for your company's goal.

Years of experience in MICE.

One of registered MICE alliance in Korea.
We are a Destination Management Company which provides events for incentives and team building as well as services such as meeting, transportation, accommodation, unique venues and FIT Tours and customized tours in Korea. We place clients satisfactory as our top priority. We listen to client's voices first and design the best event customized for the client's business goals. We continuously keep up with latest updates to stay as one of top MICE Alliance Companies in Korea. Our team is composed of young and vigorous professional agents who have performed, in spite of its short history, various events, and activities. We promise to make moments that clients will never forget.