Gapyeong
Tour Hours   09:00 – 18:00
Meet with a tour guide at Incheon airport upon arrival and start the tour.
Nami Island: Nami Island Famous for its beautiful tree lined roads, you can enjoy the beauty of nature while taking a stroll. Nami Island has various facilities such as education and training, theme park, water-sport and lodging facilities. Interestingly, the island doesn't have telephone poles because all electric wires were built underground to appreciate the beautiful scenery.
Lunch: Chuncheon style Spicy Stir-fried Chicken *Meal menu subject to change.
Petite France: A French cultural village set in the Korean countryside which consists of 16 French-style buildings where you can experience French food, clothing, shops and show.
Dinner: Not provided.
Overnight at hotel in Seoul.
Seoul
Tour Hours   09:00 – 18:00
After breakfast, meet with a tour guide at hotel lobby and start the tour.
Gyeongbok Palace: It is the largest palace among the Five Grand Palaces built in Joseon Dynasty. Gyeongbokgung Palace was once destroyed by Japan in the early 20th century. The palace has been gradually restored since then.(Tuesday: Replaced by Changdeokgung Palace)
National Folklore Museum: It is located on the ground of Gyeongbokgung Palace. The design of the building is based on various historical buildings in Korea. You can see over 98,000 historical objects that were used in everyday life from prehistoric times to the end of Joseon Dynasty.
Presidential Blue House (Pass by): The Blue House, or Cheong WaDae, has blue tiles as the signature markings. These tiles were baked individually so that it can withstand for hundreds of years. The Blue House is actually a complex of buildings and each are uniquely designed, mainly in Korean architectural style with some elements of modern elements.  
Gwanghwamun Plaza: The redesigned Gwanghwamun Square has just opened to the public on Aug 1st, 2009. Located at the center of the 600-Year old historic city of Seoul, you can see the statue of King sejong the Great who invented Korean Alphabet 'Hangul' and the statue of Admiral Yi Sun-Shin.
Lunch: Noodle Soup *Meal menu subject to change.
BukchonHanok Village: BukchonHanok village is home to hundreds of traditional houses, called Hanok. Thesehanok are closely packed together, which make it a great photo spot for you to take. Hanok galleries, Hanok Handicraft Workshops and Hanok restaurants are also available. However, please note that this is a living place for residents and you need keep your voice low.
Insadong Antique Street: located in the heart of the city, Insadong is a unique place where you can see ancient but precious and traditional goods on display. There is one main road in Insa-dong with alleys on each side. Within these alleys there are galleries and traditional restaurants, tea houses, and cafes.
Cheongyecheon stream: The stream has 600 years of story to tell. It was once neglected after the Korean War, because it was soon filled with trash as many people settled down along the stream. However, it was restored in 2005 and became an example of successful restoration in megacity.
Myeongdong Fashion Street: Myeongdong street is one of Seoul's popular shopping and tourism districts among young people. Floating populations are estimated to be 2 million per day and it is one of the most expensive shopping districts in the world. You can find mid to high priced brands including Korean cosmetics and enjoy trendy food streets here.
Dinner: Not provided.
Overnight at hotel in Seoul.
Seoul
Tour Hours   09:00 – 18:00
After breakfast, meet with a tour guide at hotel lobby and start the tour.
YG Entertainment (Outside only):It is currently one of the largest entertainment companies in South Korea. Musicians such as PSY, Big Bang, CL, Dara, Akdong Musician, Winner, IKON and Black Pink belongs here.
Hongdae shopping area: A place which is well-known for its youthful and romantic atmosphere, underground culture and freedom of self-expression. There are unique cafes, accessory stores, art markets, fashion shops, street performances and more for you to explore.
Trick Eye Museum& Ice Museum:You can enter Trick Eye Museum and Ice Museum at once. Unlike most museums, you can touch and interact with displayed exhibits in the Trick Eye Museum. The Ice Museum is located inside the Trick Eye Museum, and it is filled with objects that are fully made out of ice. Be sure to prepare extra clothes to put on.

Lunch

: Stir-fried Rice cake (Tteokbokki) *Meal menu subject to change.
Korea House (Seaweed Museum): Established in 2016, Korea House (Seaweed Museum) is a place where you can try Kimchi Making and Hanbok wearing experience.
K- STYLE ROAD: K- STYLE ROAD (F&C, SM & JYP building, outside only)
SM Artium: SM Artium (COEX), where you can buy the celebrity's item. Established by Korea International Trade Association and COEX, COEX Artium is a spacious musical performance Hall with over 800 seats. High quality and diverse musical or theatrical performances are held year-round, to satisfy both Korean and international visitors.
Overnight at hotel in Seoul.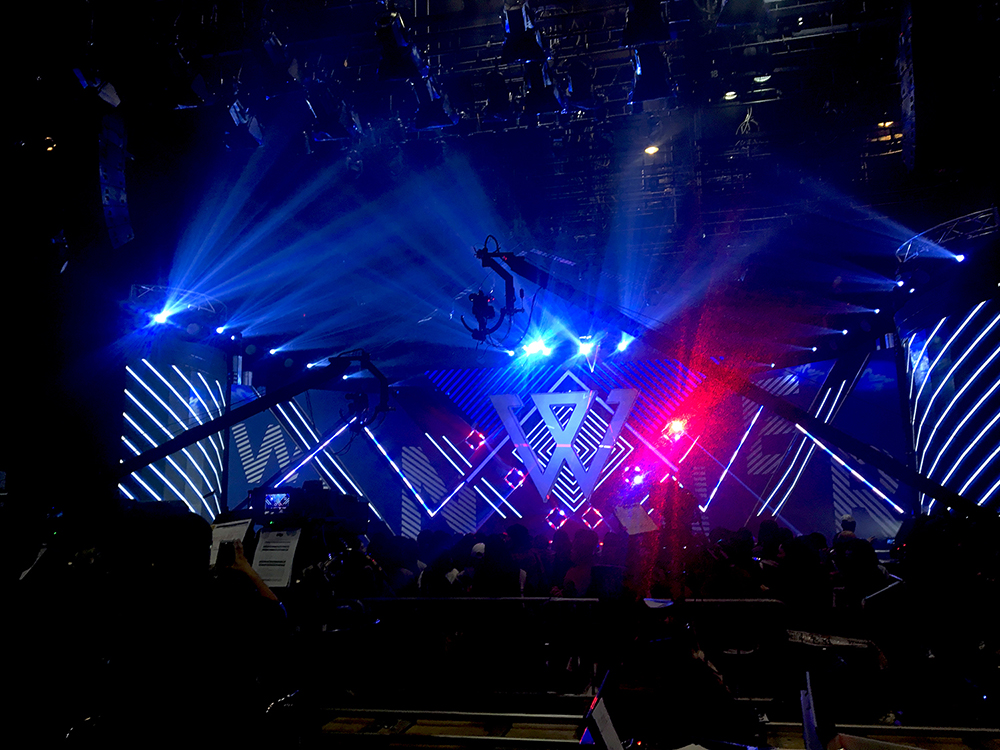 Seoul
Tour Hours   09:00 – 18:00
After breakfast, meet with a tour guide at hotel lobby and start the tour.
MBC World: The first Korean Hallyu-themed park opened by Korea's major broadcasting company, MBC. The park offers hologram K-Pop concerts, virtual reality drama sets and more.
Lunch: Chicken Pilaf *Meal menu subject to change
K-Pop Music Show: A popular live music show in Korea which features various K-pop stars.
Dinner: Not provided.
Overnight at hotel in Seoul.

Seoul
After breakfast, you will meet with a DRIVER ONLY at hotel lobby and transfer to ICN Airport for departure.